Sagrada Familia Dress Code Guide: How Strict is it in 2023?
Before visiting, it's important to be aware of the Sagrada Familia dress code to ensure a smooth – and respectful – experience.
In this blog post, we'll guide you through the appropriate attire for this awe-inspiring masterpiece!
Let's break down the dress code at La Sagrada Familia.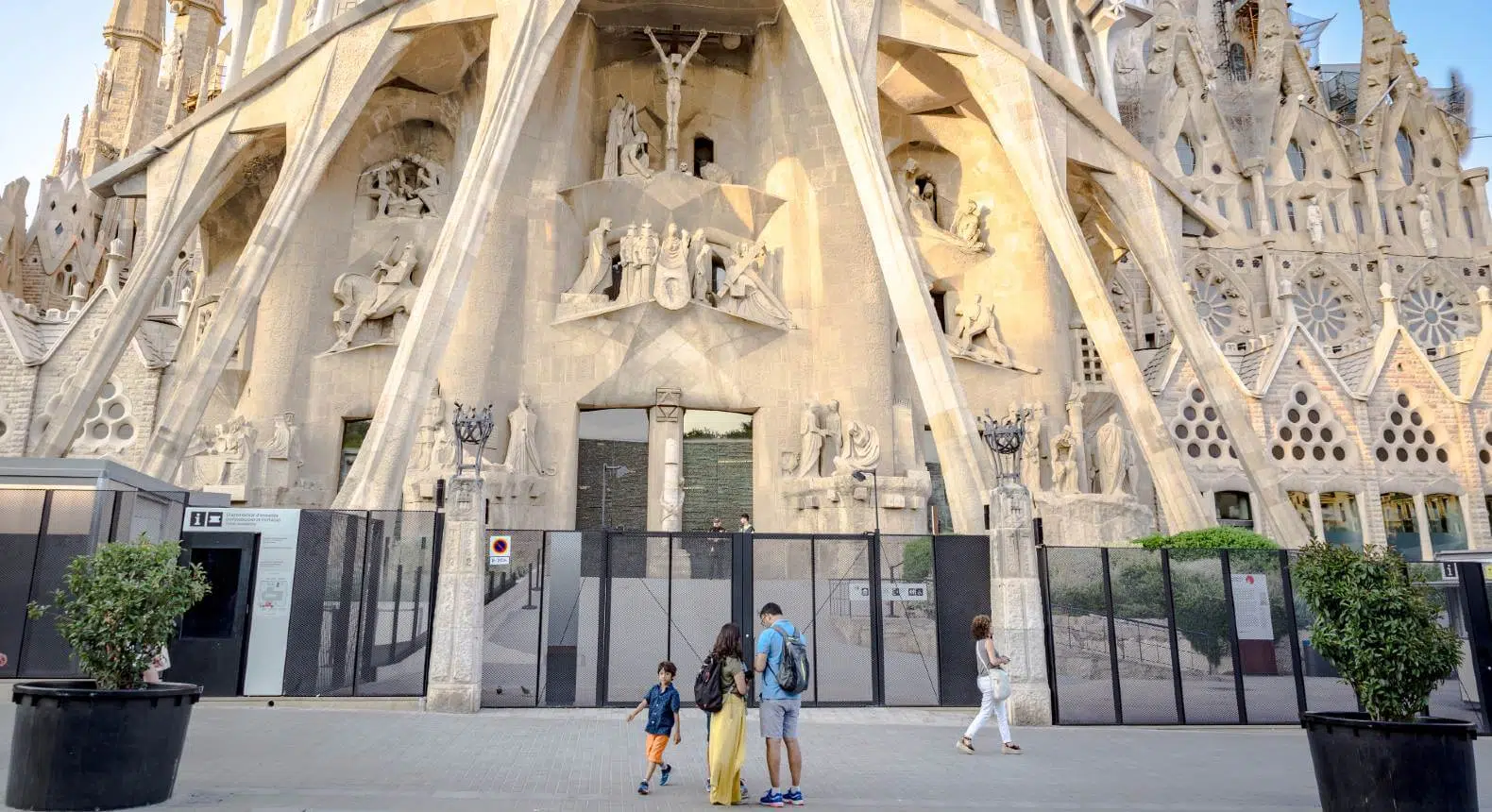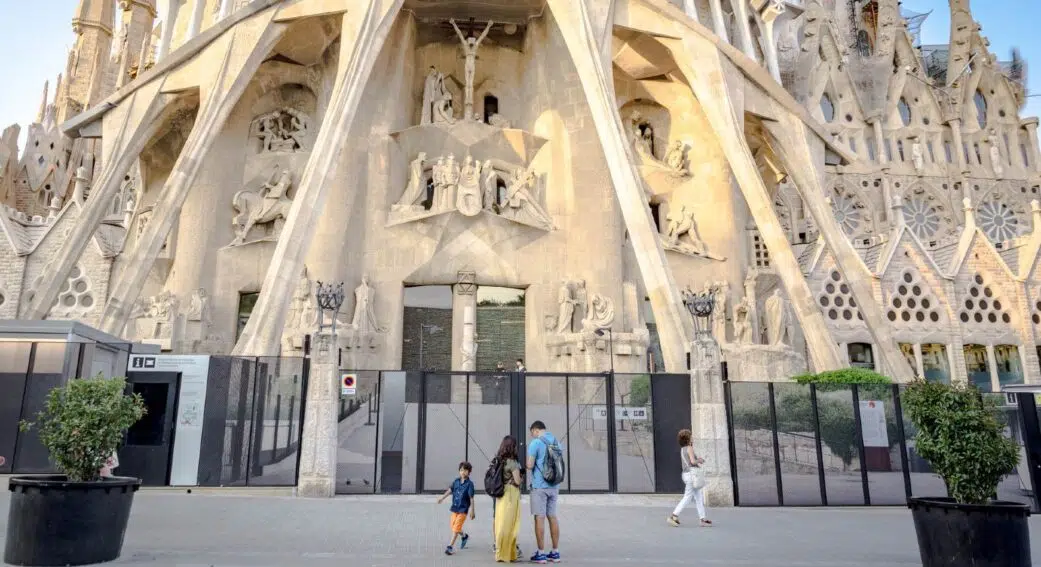 Is There a Dress Code for La Sagrada Familia?
The good news here is that even though Sagrada Familia is highly respected, it's not necessary to cover up completely.
However, in order to ensure a smooth visit please observe the following Sagrada Familia dress code rules:
Tops must cover the shoulders.
No really low necklines or see-through clothing.
Shorts and skirts must go down to the knee.
No beachwear, swimsuits, or flip flops.
Don't enter with promotional/political/antagonizing clothing.
If you've booked your Sagrada Familia tickets online (btw this is now mandatory, but more on that later) in advance but show up and break these rules – your tickets are gonna be no good.
⚠️ 

2023 Warning

⚠️

: It's now mandatory to book your Sagrada Familia tickets in advance.
The only way to guarantee your spot is by booking Sagrada Familia tickets online:
In a bind?
There are cheap clothing shops along Carrer Sardenya (the side of the Passion Facade) if you need to improvise.
How Strict Is the Sagrada Familia Dress Code?
The dress code at La Sagrada Família is not negotiable: please follow it to avoid problems!
The security is very strict – we were denied bringing in a tape measure when we were trying to gather step heights for our Barcelona disabled visitors post.
Whatever you do – make sure you buy your tickets online in advance as it's now mandatory to reserve time slots.
You can do so using the button below:
You can also opt for guided tours of Sagrada Familia in English to learn the ropes like a pro:
Still Wondering About La Sagrada Familia Dress Code?
The dress code for Sagrada Familia isn't rocket science – don't dress like you're going to the beach and you should be in the clear.
That said, if you've got any more questions about the dress code feel free to fire away!