3 Houses of Gaudí Pass: Gaudi Combo Ticket Package (New 2023)
The 3 Houses of Gaudi aren't just a highlight package of Barcelona's local starchitect.
They're three of the top attractions in Barcelona, and they aren't just suggestions – they're three cultural can't-misses.
Booking these Gaudi houses tickets doesn't have to be a mess of clicks and credit cards either.
Let's look at how to get Gaudi combo tickets to save time and money.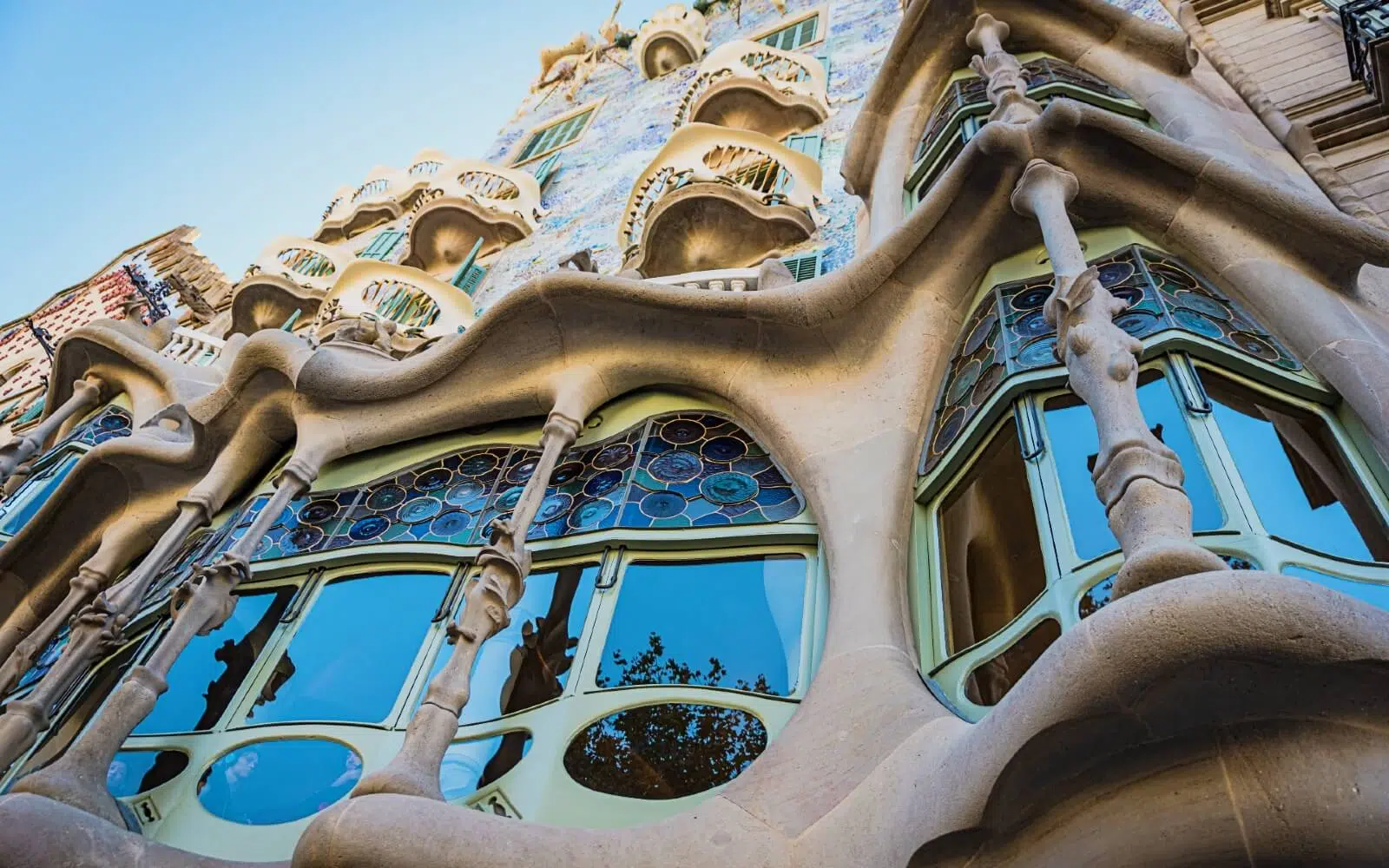 The 3 Houses of Gaudí: What's Included in the Gaudi Pass
Every Three Houses of Gaudi ticket includes the following:
Yes, all three of these palaces are within 10 minutes walking distance of each other so you can check off Gaudi like a pro.
With your Gaudi discount pass you also get a digital discount code giving you 10% off most major attractions like: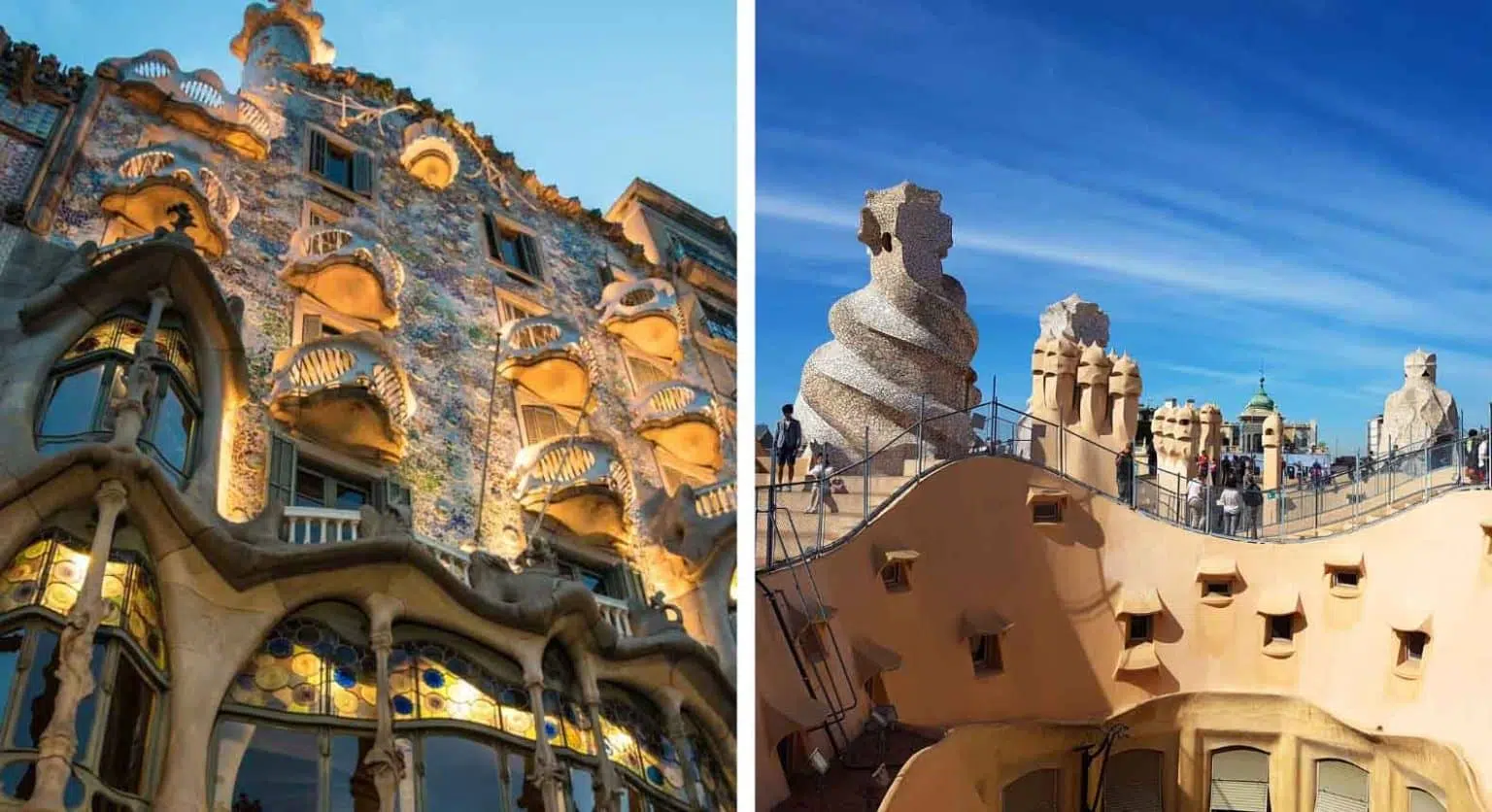 The 3 Houses of Gaudí Options + Prices
You get this Barcelona tourist pass via Tiqets (blue button below).
Adults: €79.00
Senior (65+): €72.00
Student (12-25): €68.00
Child (13-17): €74.00
Child (11-12): €31.00
Child (7-10): €15.00
Child (0-6): Free
Why Buy with Tiqets and Barcelona Hacks?
There are no commissions
The 10% discount is the highest across-the-board offer online
It helps cover the time and expenses I dedicate to this blog
Advantages of the 3 Houses of Gaudí pass
The Gaudi Pass Saves You Money
Some math: the tickets included in the 3 Houses of Gaudi pass include Casa Batlló (€35.00), Casa Milá (€25.00), and Casa Vicens (€18.00) for a total of €78.00 each.
Add in the Barcelona city tour app (a €10.00 value), and we're suddenly up on the purchase.
Then, if we use the 10% digital discount card included with our Gaudi pass for just one attraction, saving €3.16 at must-see Sagrada Familia, for example, we start piling on the savings.
Add in an Hola BCN transport card, a flamenco show, the Picasso Museum, and anything else – and suddenly we've got the ability to save €20.00 or more.
Your Gaudi Houses Tickets Guarantee Times During Low Availability
If you're booking your 3 Houses of Gaudi pass during times of low availability, you'll be given booking priority right away.
This also applies to people booking the pass within one or two days of their arrival.
In other words, this is the only place you'll be able to lock in times for all three of these masterpieces in the same booking window – allowing you to coordinate the visits (they're very close to one another) perfectly.
Gaudi Combo Tickets Allow You to Skip the Lines
OK, so saving €10.00 or so might not be the biggest deal to some, but what is your time worth?
It should be noted that, especially in summer, these attraction entrances can have lines lasting hours.
With the 3 Houses of Gaudí pass, you'll get skip-the-line access at all three Gaudi houses.
Also, for all the bookings made using your personal digital discount code, you'll also have the advantage of skipping lines and not having to wait in the scorching sun.
If your time is worth €20.00 an hour (conservatively), we're way into savings now.
Gaudi Passes Are All Digital and Delivered to Your Email
Unlike other Barcelona discount cards, you'll benefit from the 3 Houses of Gaudí pass being all digital.
That way, you won't have to worry about picking anything up during rigid office hours, printing out tickets, or even losing them.
Just show the houses of Gaudi pass on your phone: easy as.
How to Use the 3 Houses of Gaudí Pass
You can buy and get your 3 Houses of Gaudí Pass up and running using the following steps:
Enter the Tiqets 3 Houses of Gaudí page
Click the purple 'book now' button
Choose the # of passes and arrival date
Select your attraction visit times (only if during low availability or imminent arrival)
Click 'go to the next step' to get to the payment page
Fill out your payment details
Check your email for your receipt and Gaudi combo pass (will be sent within 1-3 minutes!)
Here you also receive your 10% discount code with links to websites to redeem them
Now you'll be able to select your times at the attractions
Still having trouble with your Gaudí bundle tickets? Get at me in the comments below.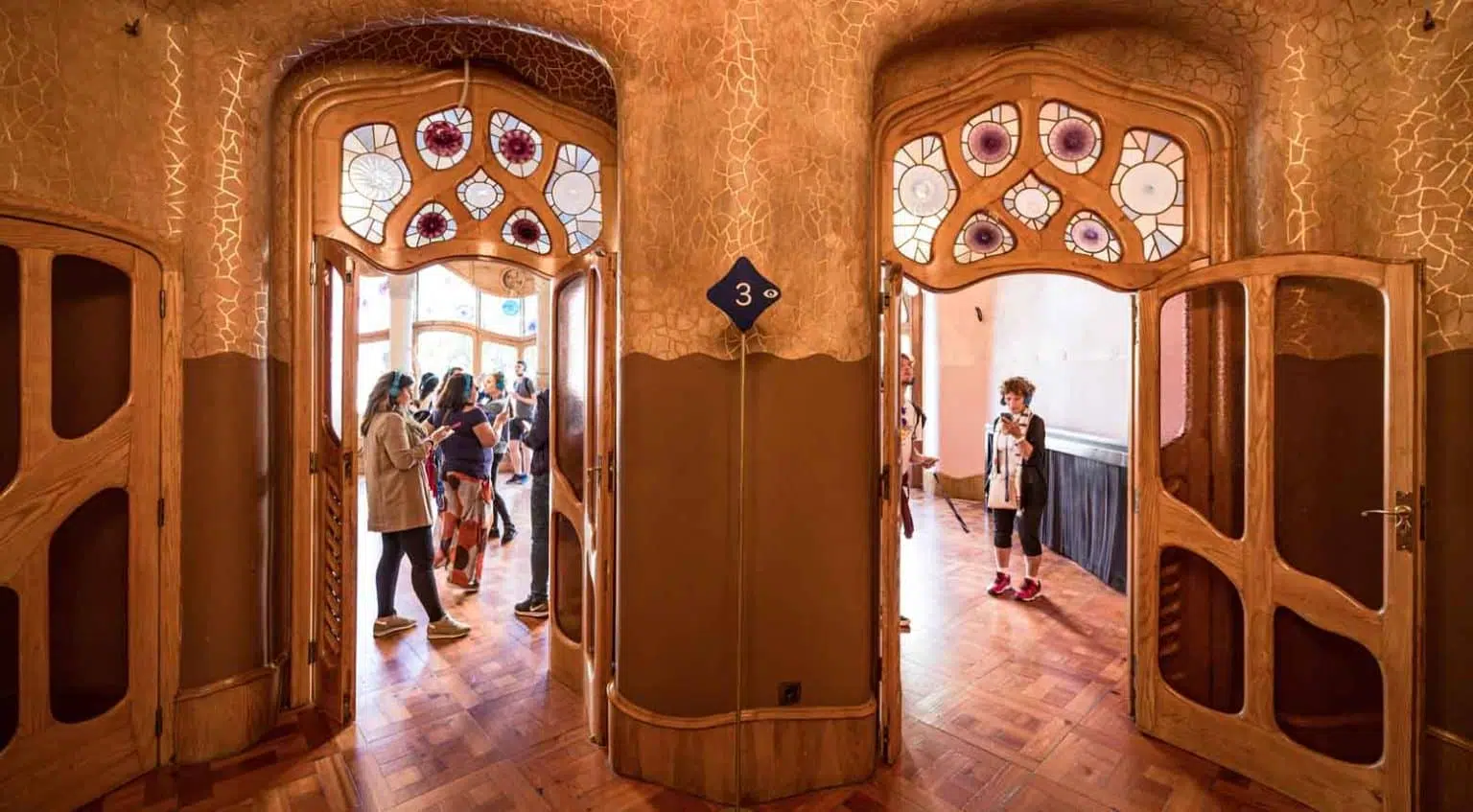 Gaudi Discount Pass FAQ
Why am I inserting an arrival date when I purchase a 3 Houses of Gaudi pass?
You're specifying your arrival date for two reasons.
Number one, it sets the first day possible to visit Casa Vicens with your open ticket – which is valid for six months from your stated arrival date.
Number two, it locks in the validity of your 10% discount code. You'll be able to use it from the second you get it (emailed at purchase) until five days after this stated arrival date.
Naturally, this is to avoid somebody dishonestly taking advantage of this discount forever – not that we're insinuating you would!
What's included in the Three Houses of Gaudi audio guide?
The downloadable app contains high-quality visuals, descriptions, and audio commentary on over 100 of Barcelona's main sights. It also includes walking and Barcelona public transport itineraries and is available with offline/interactive digital maps.
It's available in six languages, including English.
Do I have to pick anything up to receive my Gaudi ticket package?
No, all tickets and discount codes are done online.
Do I absolutely have to select my visiting dates for Casa Batlló and Casa Milá?
Yes, whether you receive tickets with the pass or individually, these dates need to be selected in order to avoid the long queues associated with walk-up tickets.
For other Gaudi Pass attractions that require a date and time, can I select whatever I want?
Yes.
I received the Houses of Gaudi booking confirmation but didn't get the tickets; what do I do?
Tiqets promises to have all tickets emailed within 24 hours, so if less than 24 hours have passed, you'll simply have to wait.
In the odd case they don't arrive within this period, write to [email protected] with your booking number.
How long can I use the Gaudi pass discount?
The discount is valid from the second you buy the pass until 5 days after your indicated arrival.
Can I use the Gaudi combo ticket discount code on any website?
No, discount codes can only be used through the links you'll be provided in the email.
Can I use the discount code at the ticket windows?
No.
Do I have to visit all the attractions within 5 days of my arrival if I purchase the Gaudi Ticket Package?
No, attractions can be visited at any time as long as tickets are purchased within 5 days of arrival.
Am I gonna save money with the 3 Houses of Gaudí pass?
If you use your Gaudi combo ticket to book one additional attraction using the 10% discount, yes.
Still Wondering About Gaudí Bundle Tickets?
The incredible 3 Houses of Gaudi Pass gives you access to three of the most iconic architectural wonders of Barcelona – Casa Batllo, Casa Mila, and Casa Vicens – all in one convenient package.
Not only does this save you time from having to book each attraction individually, but it also saves you money.
So what are you waiting for? Book your tickets to Gaudi buildings in Barcelona in one pass!
Enjoy your Gaudi pass 😉