Is it Worth Going Inside Casa Mila? A Cost & Time Review
With over 1 million visitors going inside Casa Mila (aka La Pedrera) every year, it's one of Bacelona's top attractions hands down.
But is it worth going inside Casa Mila?
Let's take a deeper look at what's on the menu to see if it's worth buying a ticket.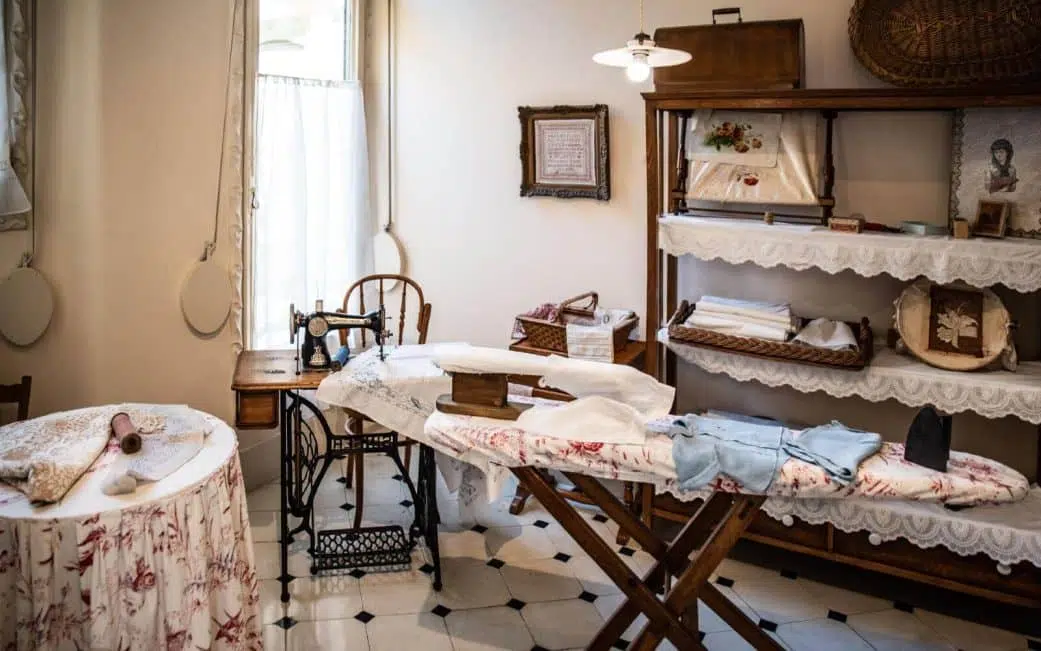 Is it Worth it to Go inside La Pedrera?
Most visitors have at least an outside visit penciled into their Barcelona itinerary plans, though it's often a tough decision between Casa Mila and its sister mansion Casa Batllo.
It's in the top five paid attractions in Barcelona – so let's take a look at the prices first so we can start figuring out if it's worth it:
| | | |
| --- | --- | --- |
| Casa Mila Essential (+ Audioguide) | Online Price | Ticket Windows |
| Adults | €25.00 | €28.00 |
| Seniors (65+) | €19.00 | €22.00 |
| Students | €19.00 | €22.00 |
| Youth (7 – 12) | €12.50 | €15.50 |
| Kids (0 – 6) | Free | Free |
| Disabled visitor + companion | €19.00 | €22.00 |
Right off the bat, La Pedrera sticks out as being considerably cheaper than Casa Batllo and Sagrada Familia, especially if you buy your Casa Mila tickets in advance online.
Of course, €25.00 isn't chump change to many (myself included) so let's go a bit deeper.
What's Included in Casa Mila Tickets
I'll start by saying that this €25.00 can easily be spent having a couple beers and some classic Barcelona tapas on a terrace, so if you're here for that and nothing else that's fine.
Of course, you would be missing out on an amazing building so let's break down the pros and cons here:
✔️ Pros
You get to see the inside of one of the most unique apartment blocks in the world
The inside visit transports you back in time to the way aristocrats lived 100 years ago
The Garden of Warriors rooftop has been voted the best rooftop in the world
It's got a 4.8 rating on nearly 5,000 Casa Mila Reviews
Arguably the best museum on Gaudi's early work is found in the attic
The audio guide gives incredible detail to learn Barcelona's history
It's a World Heritage site by UNESCO
There are amazing summer events on the rooftop
❌ Cons
Given its popularity the inside staircases can get crowded
There are so many Antoni Gaudi buildings that it's tough to choose
So there it is: this is a wow-factor apartment block which gives you access to arguably the best rooftop in the world.
And yes, I understand that tickets aren't the cheapest, but at least for me anyway – if I come all the way to a city I want to get my hand on the pulse at all costs and La Pedrera is a great way to do it.
Regarding the rooftop, you can't really put a price on a once in a lifetime experience, and if it was it certainly wouldn't be €25.00!
And about the crowds?
Just book La Pedrera Sunrise visit tickets (15 people max in the whole house at 8:00 am) using this calendar:
Casa Mila Visitor Reviews
As mentioned, La Pedrera has a 4.8 rating on nearly 5,000 Casa Mila Reviews at their ticket seller Tiqets.
But really, is La Pedrera worth it?
Let's take a look at some reviews, with some customers casting their votes in the battle with Casa Batllo: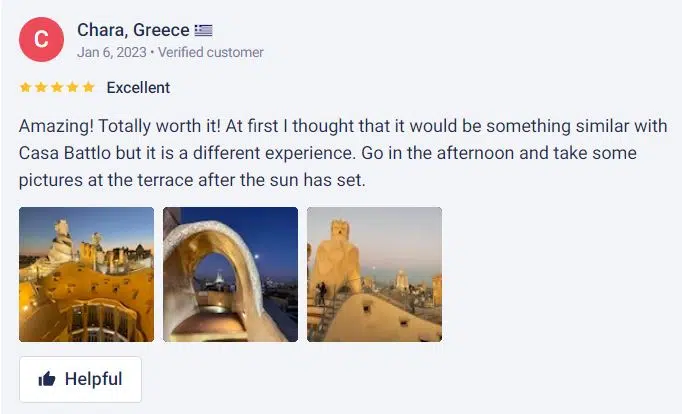 Others stressed about the need to see it from the inside: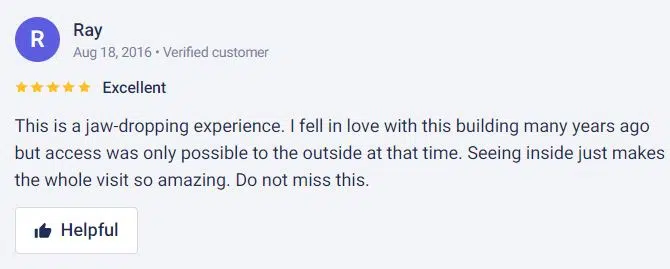 Some others shared their opinions on the audio guide:

Finally, those booking tickets in advance online are very satisfied with how fast the process was at Tiqets.com:

Curious? Read my Casa Mila guide to learn even more about this attraction.
At any rate, ensure that you book your La Pedrera tickets in advance as capacity is low, and especially during high season the mandatory time slots are usually full.
So Is Casa Mila Worth It?
Based on my own experience and the reviews of almost 5,000 visitors I can say that Casa Mila is unique, unforgettable way to spend an afternoon.
No matter what, if you sill don't know whether Casa Mila is worth it or not: get at me in the comments as I am happy to give free advice to all my readers!
Enjoy your visit to Casa Mila 🏠
Related: Where to Buy Casa MIla Tickets