Which Sagrada Familia Tower is Better + Is It Worth it?
When you visit Sagrada Familia you can pay a premium to climb one of the towers – but which Sagrada Familia tower is better?
And are the towers actually worth it?
Having done both of them I'm going to take you through a typical visit.
Let's figure out which Sagrada Familia tower is best.
Warning (09/07/23): Some prime Sagrada Familia visit times are already sold out for some upcoming dates. Make sure you book your tickets ASAP or you could be shut out.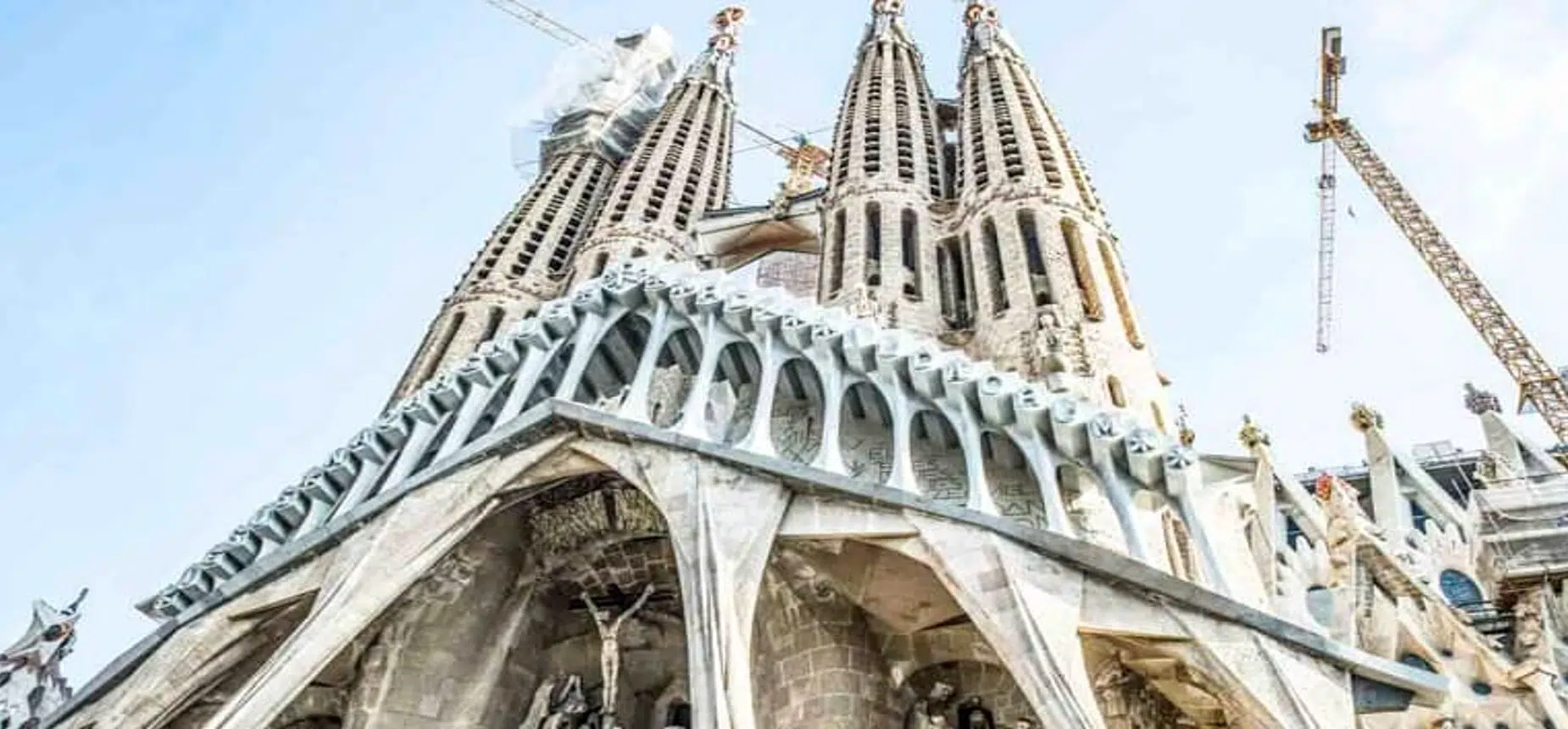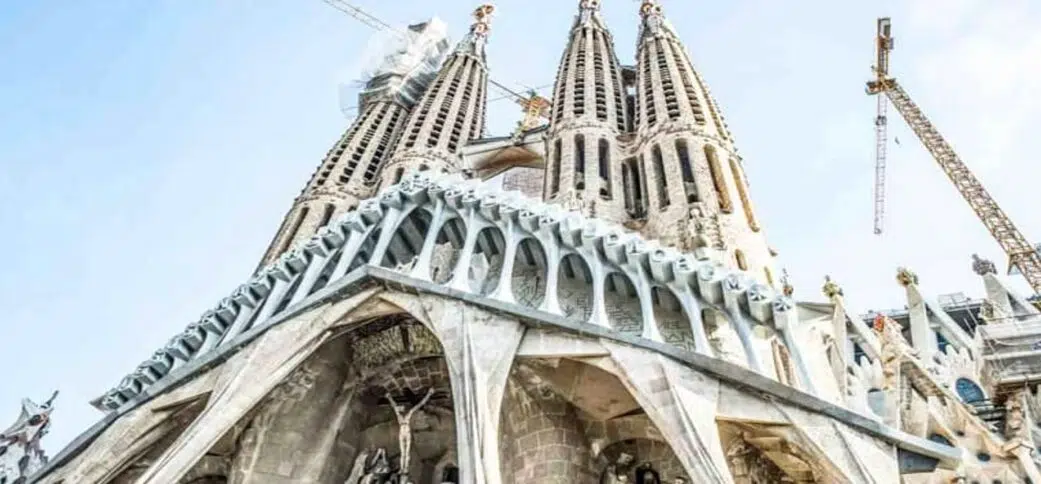 Which Tower to Visit at Sagrada Familia?
Each of the completed facades at Sagrada Familia has its own tower.
The main difference – and this will come into play when talking about views – is that the Nativity Facade (180 feet) is 126 feet shorter than the Passion Facade (246 feet).
That's 20 meters in height difference, for my European friends.
So which Sagrada Familia tower is better? It's an easy choice for me: the Passion Tower has a better view.
That said, the Nativity Facade is the only one designed by the original architect (Antoni Gaudi), so some visitors find it the better tower for authenticity.
Finally, the Passion Tower gives you better views of the ocean while the Nativity Tower gives you better views of the mountains.
The better Sagrada Familia tower is really up to your unique needs as a visitor.
Are Sagrada Familia Towers Worth it?
Let's be clear off the hop: while there are elevators to both Sagrada Familia towers, it's mandatory to come back down by stairs.
For this reason, Barcelona visitors with mobility issues and children under six cannot be accepted.
It's also not a great choice for claustrophobics as the stairwell is a bit cramped.
That said, if you're not in either of those categories, a proper Barcelona itinerary can be accentuated greatly by a Sagrada Familia towers visit.
So which Sagrada Familia tower is the best? I'm giving the decision to the Passion Tower 🏆
Whatever you do, make sure you book your tower tour tickets well in advance! Tower visits are capped and sell out constantly.
You can lock in your time slots using the button below:
Or, check out the tower visit calendar right on this page:
Not convinced on the towers? You can get regular entrance as well.
Just make sure you book online in advance – it is now mandatory and sellouts are frequent.
If you do however get a La Sagrada Familia tower tour ticket, please ensure that you head for the towers at the time indicated on your ticket.
It should be the first thing you do once inside.
If you show up later you may not be given access if the usher is in a bad mood!
⛪ Want to unlock the symbolism of Sagrada Familia and see the towers? Book a Sagrada guided tour + tower visit ticket.
Sagrada Familia Towers FAQ
Which tower is better at Sagrada Familia?

The Passion Tower is the better tower at Sagrada Familia as it is 20 meters higher than the Nativity Tower, so the views are naturally better.

How many steps in Sagrada Familia tower?

The Sagrada Família currently has two completed towers. Each tower has a different number of steps: the Nativity Tower has a total of 340 steps and the Passion Tower has a total of 426 steps.

Is it worth going up the tower at Sagrada Familia?

It is only worth it to visit the Sagrada Familia towers if you're a true fan of Gaudi's work or otherwise intrigued by churches and buildings of this nature.

In the end, you're paying €13.00 extra per ticket which is about the same price of Park Guell, which in reality gives a better panoramic view – without the claustrophobic walk down.
Still Not Sure Which Tower to Visit at Sagrada Familia?
The debate about which tower at Sagrada Familia is better is really up to your own tastes.
That said, if you want to delve deeper into La Sagrada Familia towers please write me in the comments below – or join my group I'm Off to Barcelona on Facebook.
Enjoy the towers at Sagrada Familia ⛪