Barcelona in One Day: 24 Hours in Barcelona Must See Itinerary
Thinking about doing Barcelona in one day?
If you're on limited time then I've got the perfect one day Barcelona itinerary for you.
I'm gonna make sure there's a balance of top attractions, epic local eats, and a couple off the beaten path options – so whether on a layover, a cruise-ship stop, or just too busy here it is:
The perfect one day Barcelona plan.
Barcelona in One Day Itinerary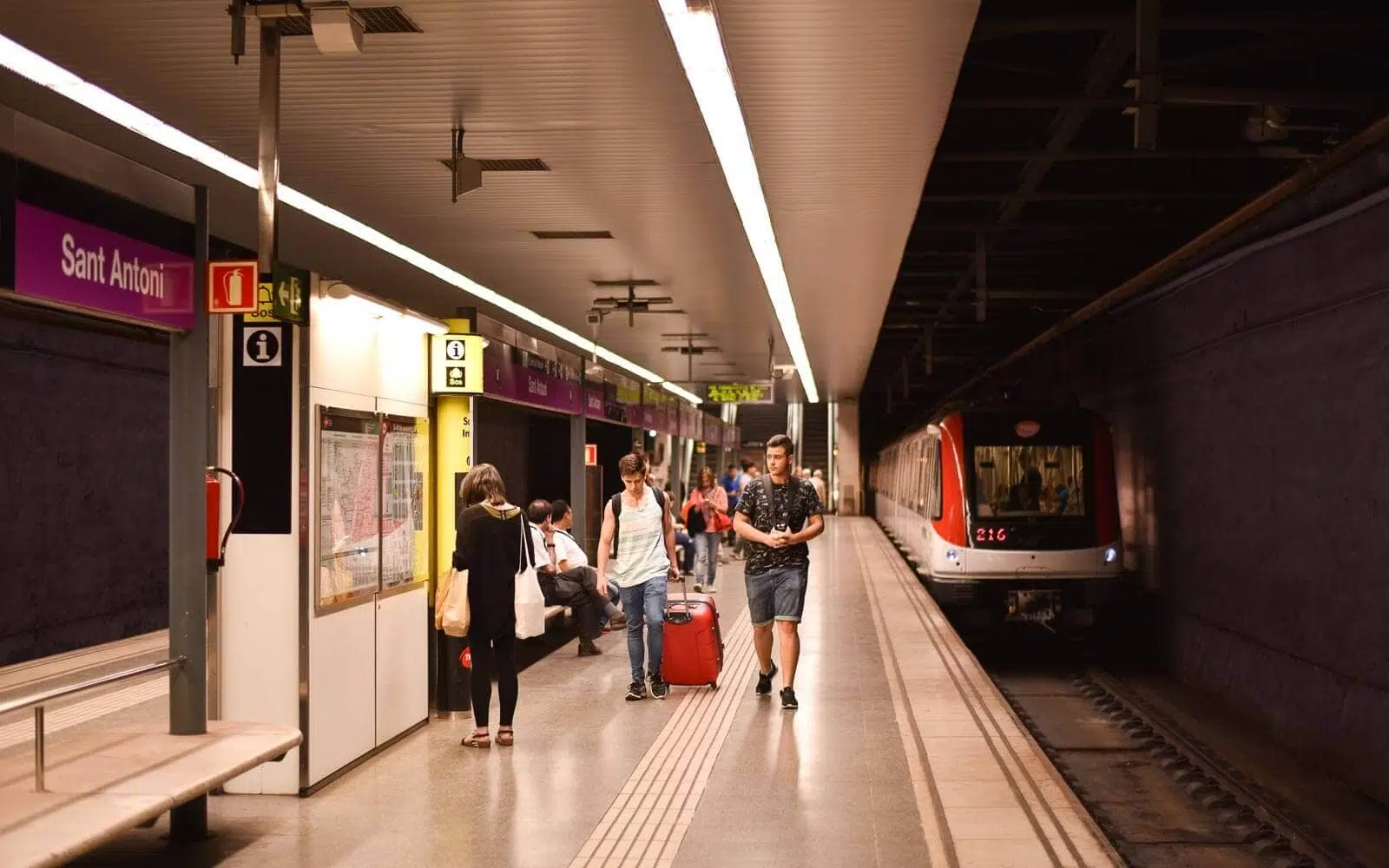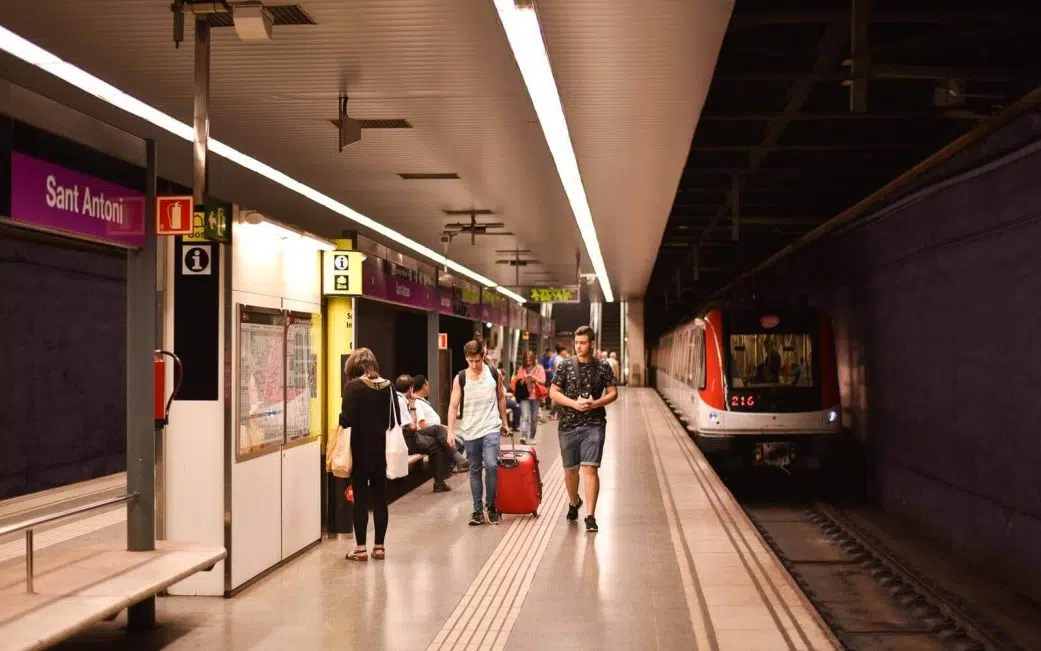 Getting Central
The clock is ticking so if you're at the airport take a 20 minute Barcelona taxi for about €30.00.
Other Barcelona airport transport options include the airport train in Terminal 2 (€2.40, 25 minutes but limited departures) or the Aerobus (€5.90, 35 minutes, departing every 5 minutes).
If you're at the Barcelona cruise ship terminal grab the Autobus Azul shuttle to the famous La Rambla and get on the green line of the Barcelona metro at Drassanes, change at Diagonal (blue line L5) and head to La Sagrada Familia church.
Arriving by train? From Sants Estacio grab the blue line of the metro to Sagrada Familia.
Remember: the best way to see Barcelona in one day is using the metro so grab yourself a Barcelona map and roll.
If you need left luggage check out the central Barcelona left luggage option from just €4.50 at Barcelona Turisme.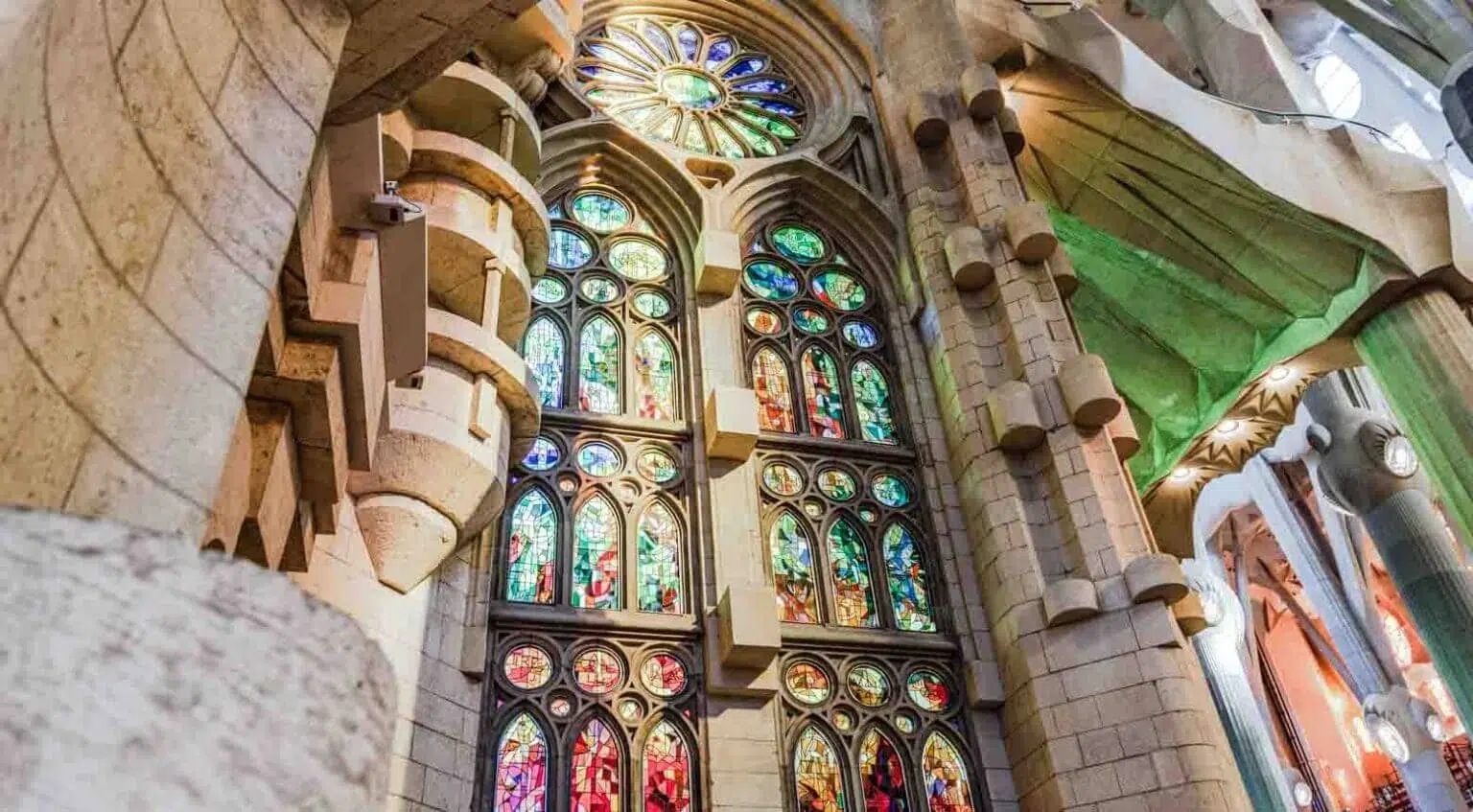 Stop #1 – the Sagrada Familia (2 hours)
Yeah yeah, every city in Europe has an enormous Roman Catholic church: but Sagrada Familia just hits different.
This spiky UNESCO World Heritage Site designed by wonder-architect Antoni Gaudi is by far Barcelona's most visited tourist destination. It's so detailed that has been under construction for over 130 years.
With over three million annual visitors the lines will stretch into the hours especially during summer.
Go for the English guided tour of Sagrada Familia for the full experience.
Related: Is Sagrada Familia Worth It?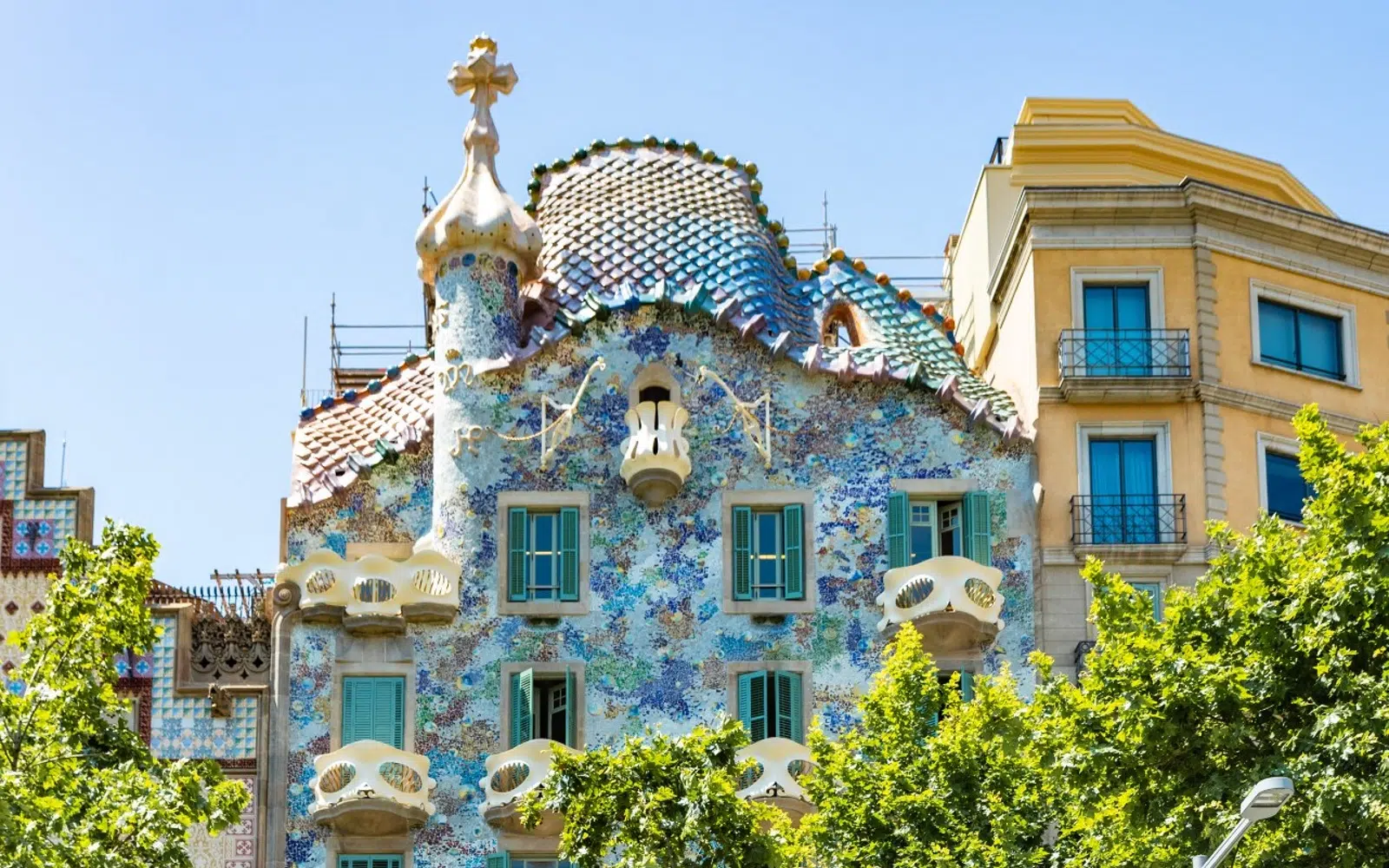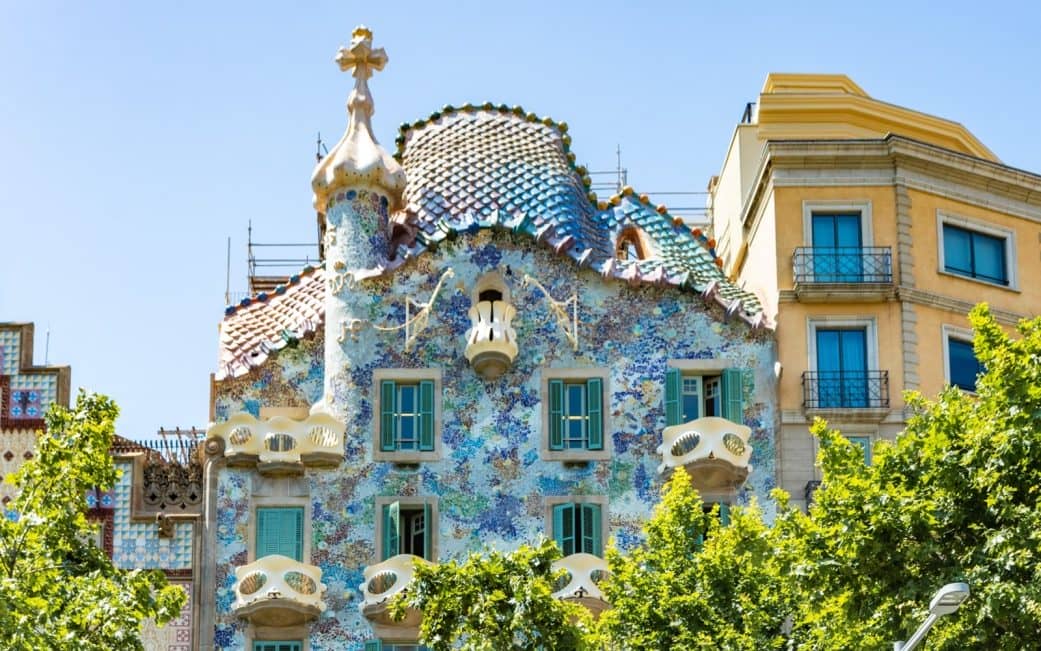 Stop #2 – Passeig de Gracia (1.5 hours)
Take the metro back to Diagonal (blue line, L5) and exit at Passeig de Gracia – Barcelona's most stylish street known for Barcelona's best shopping and architecture.
Walk towards the sea, you'll know because there's a slight downward slope. Stop in and visit any of the world's top brands but remember, if you visit Barcelona in one day time is better spent visiting Barcelona's world-renowned architectural masterpieces.
The Casa Batllo and Casa Mila are both truly original art nouveau mansions that at the very least need to be appreciated from the outside. Look up and stand in awe.
Related: Is La Pedrera Worth it?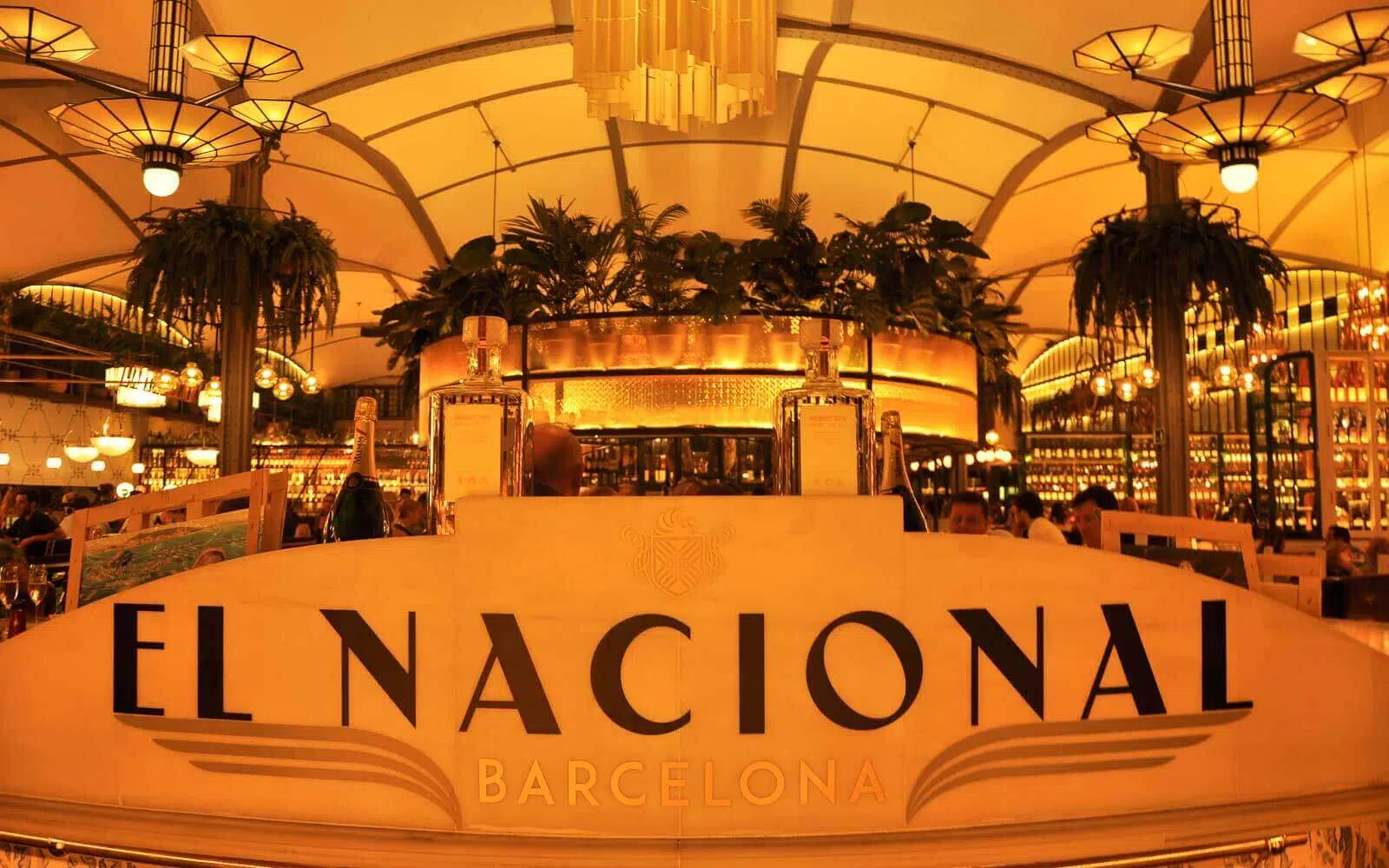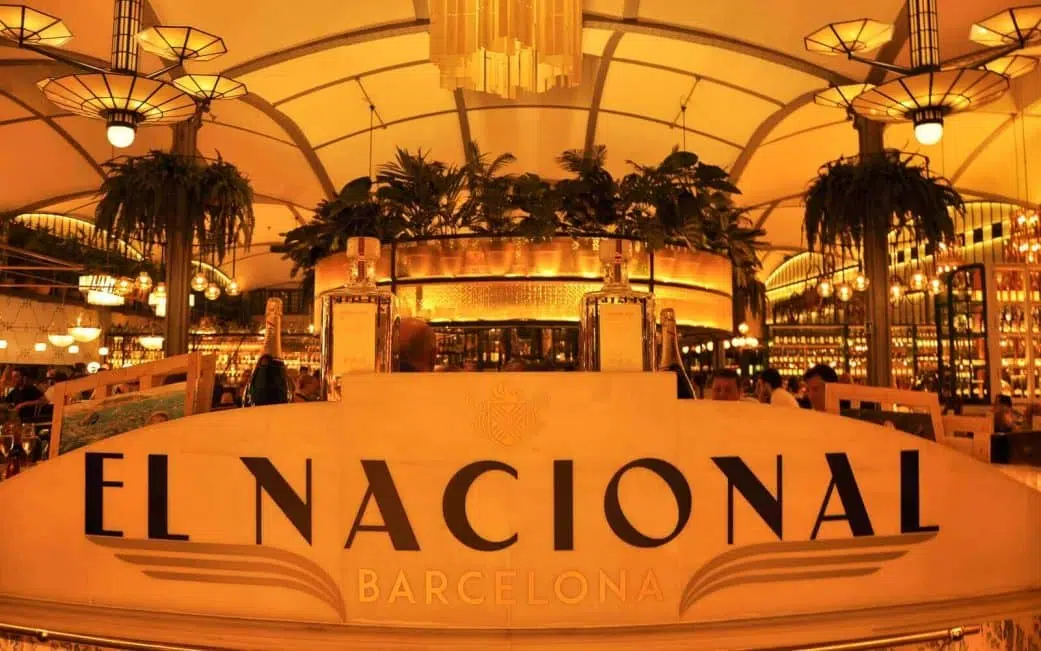 Stop #3 – Lunch at El Nacional (1 hour)
El Nacional is Barcelona's newest sensation.
Here you can find multiple of Barcelona's best bars: a cocktail bar, a beer bar, a wine bar, and an oyster bar under one roof? There's also multiple of Barcelona's top restaurants each specializing in meat, fish, and tapas respectively.
Each cooks using only traditional recipes from the Iberian Peninsula and I'm telling you eating top quality Spanish cuisine is easily one of the top things to do in Barcelona in one day.
You'll find it at 24 Passeig de Gracia.
Stop #4 – Placa Catalunya (30 minutes)
At the bottom of Passeig de Gracia you'll find Barcelona's biggest square and a can't miss on any one day tour. It's the city's true centre and a border of sorts between the old city and the new.
Spend a few minutes dodging the pigeons and contemplating life's most intricate mysteries, or if you've still got the shopping bug duck into the city's largest department store: El Corte Ingles.
Stop #5 – La Rambla (1 hour)
Just south of Placa Catalunya you'll find the famous Las Ramblas.
This street that never sleeps is the door into the famous Gothic Quarter. Sure, there are tons of tourist traps to avoid here but you have to see it and at least you'll get one of Barcelona's best markets.
Ignore the street salesmen, fast food restaurants, and overpriced souvenir shops and soon La Boqueria Market will appear on your right hand side. Sample some great Serrano ham and get yourself a fresh 1 euro fruit shake. You'll need the vitamins for the rest of the walk.
At the bottom of La Rambla take a left at the Columbus Statue and follow Passeig de Colom for 10-15 minutes.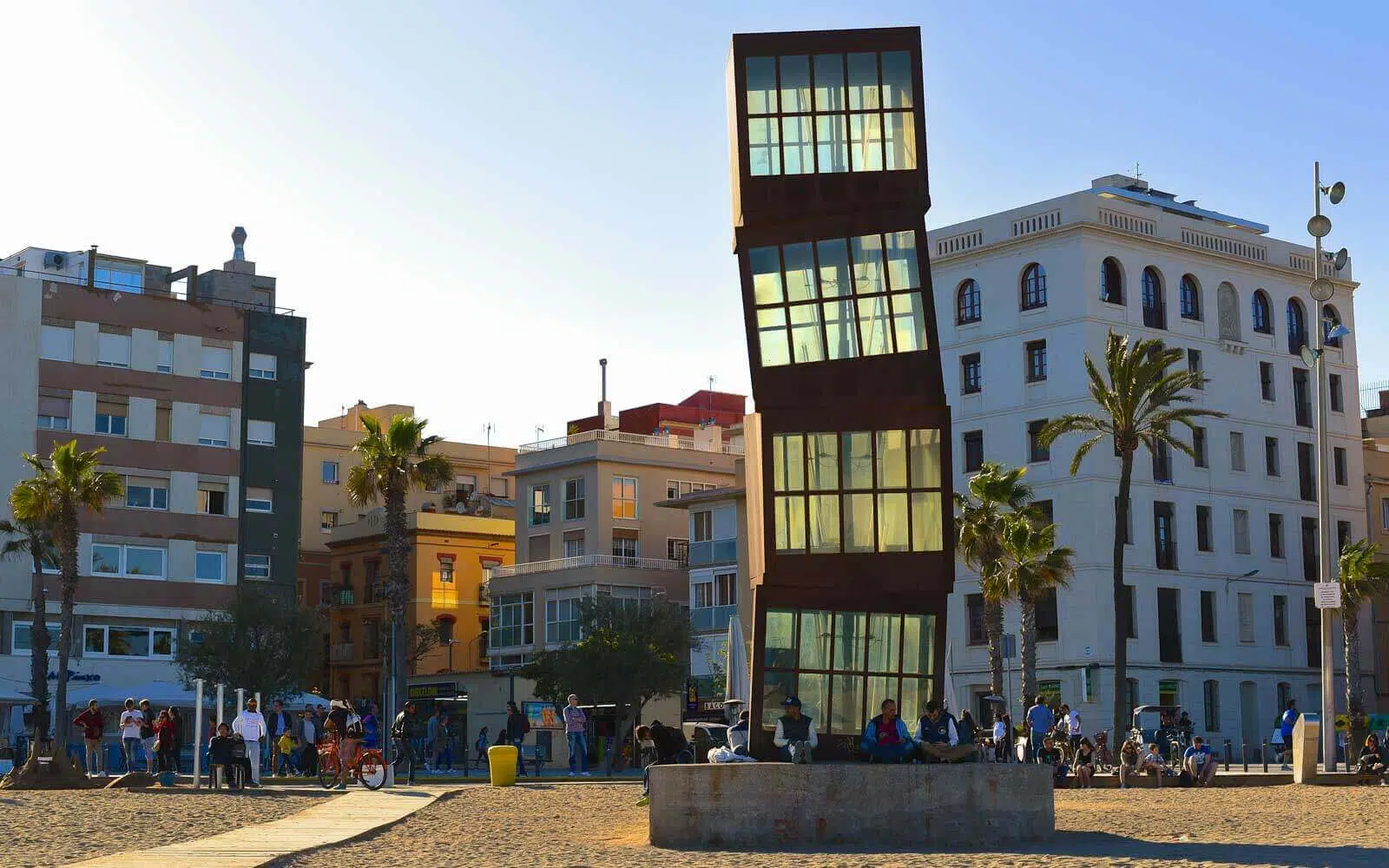 Stop #6 – Fresh Air and a Drink in Barceloneta (2 hours)
Feel the sea breeze in Barcelona's beach neighbourhood – now you're officially on holiday! It may not be the top of the best beaches in Barcelona but if you're doing Barcelona in one day you can't wander far.
The people watching here is amazing and it's another classic place for photographs.
If you're looking for a drink head to La Xampanyeria (Carrer de la Reina Cristina 7) for cheap bottles of rose wine or Bar Leo (34 Carrer Sant Carles) on a weekend afternoon – you'll likely get a Spanish guitar performance.
Finish the night in the neighbourhood with a Spanish classic: Barcelona's best paella. You can't miss going to 7 Portes if it's quality you're after, and my favourite seafood restaurant in the area is Somorrostro.
Still Wondering How to Do Barcelona in 1 Day?
Was my Barcelona in one day advice a little too flat for your tastes? Drop me a line below and I'll help you plan it out more thoroughly with some custom advice.
And there it is! An eight hour shift in one of Europe's best cities. Do book another ticket back now.