Easter in Barcelona – Visiting During Semana Santa 2023
Planning an Easter in Barcelona? Welcome.
First off a bit of congratulations – with the winter cold long gone and the insufferable heat of summer yet to arrive you've found the city's schedule sweet spot, just in time for your Easter holidays.
Whether you're clinking glasses in the city's picturesque squares or taking a sunset tour of Barcelona's top attractions there's hardly a better time to visit than Easter.
Let's get into it with my Barcelona Easter guide.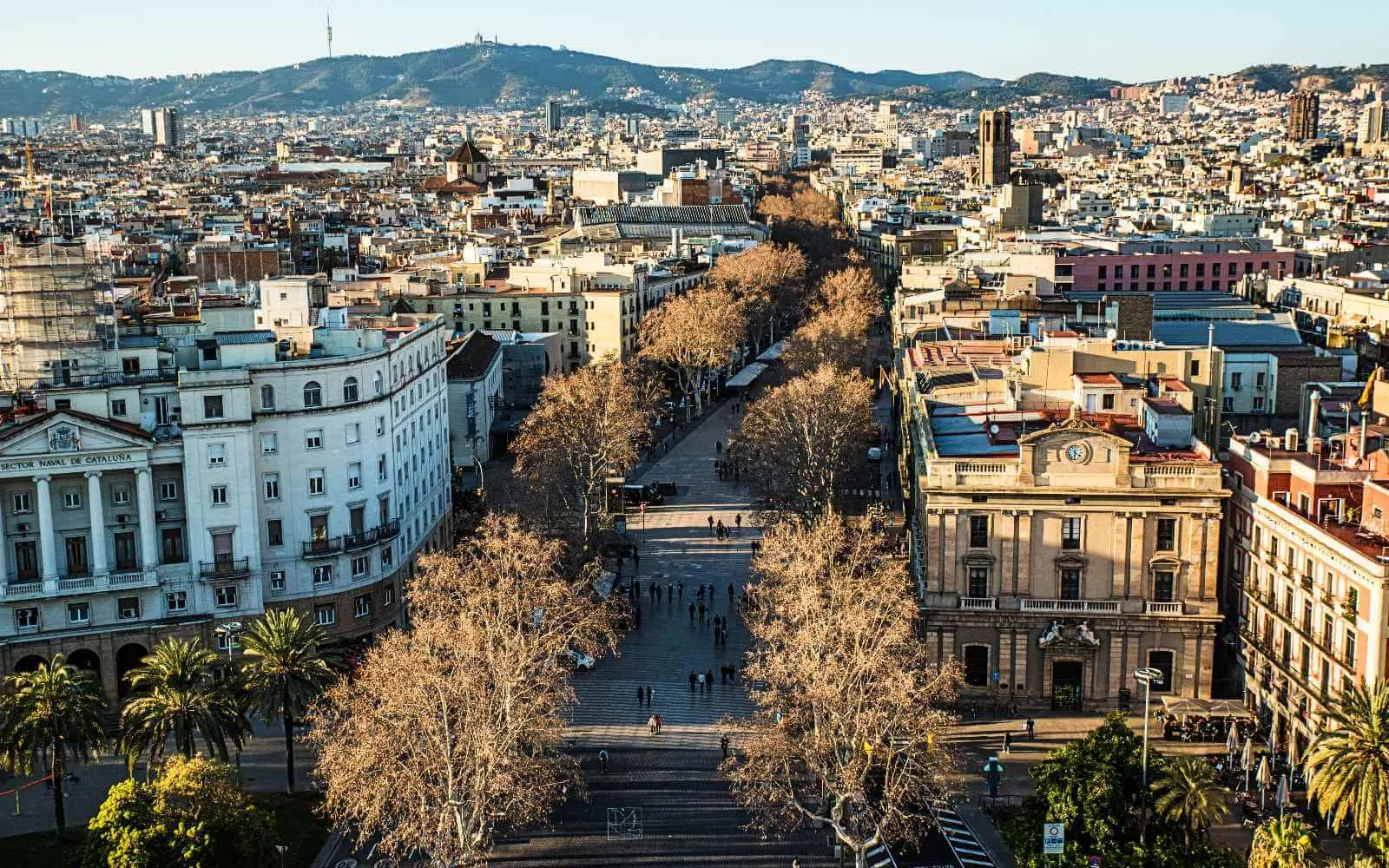 Easter in Barcelona 2023
Easter weekend in Barcelona goes the 7th of April (Good Friday) to the 10th of April (Easter Monday).
With Spain being a Catholic country there are naturally a ton of festivities for the entire Setmana Santa (Holy Week in Catalan) so there's a lot to see even if you arrive a bit earlier.
Barcelona Weather During Easter Week
In general the weather in Barcelona over Easter is quite pleasant – average temperatures during Semana Santa hit 17°C (62°F) with lows dropping down to a manageable 8°C (47°F).
⚠️ 

Warning

⚠️

: Barcelona's top two attractions must now be booked in advance.
You can book fast track tickets to both individually or get them as part of a discount pass:
You will not be able to book these tickets on site – lock in your tickets ASAP or you could miss out.
With an average of eight hours of daily sunshine and only five days of rain you likely won't be getting wet.
Before Visiting During Semana Santa
Firstly, it's recommended you get yourself a Barcelona transport discount card. They save you money and help you take full advantage of your Holy Week holiday.
Secondly, you need to buy your Barcelona attraction tickets in advance online.
Leaving it to the last minute to expect to buy on-site runs the risk of losing out.
Here's a look at Sagrada Familia tickets taken on April 3rd, 2023:
As you can see, most top attractions are sold out way in advance so book as early as possible to avoid the hassle.
In many cases you can save up to 20%.
I also suggest reading my article on the best area to stay in Barcelona and selecting one of the best Barcelona hostels, Airbnb discount homestays, or Barcelona holiday apartments for your money.
OK, now that we've gotten that out of the way let's get into the meat of it.
Easter Events in Barcelona
It wouldn't be Easter in Barcelona without the defining parades, religious ceremonies, and especially the top quality baked goods.
Here's a list to get you started on visiting Barcelona during Semana Santa – if you need any particular advice hit me up in the comments below.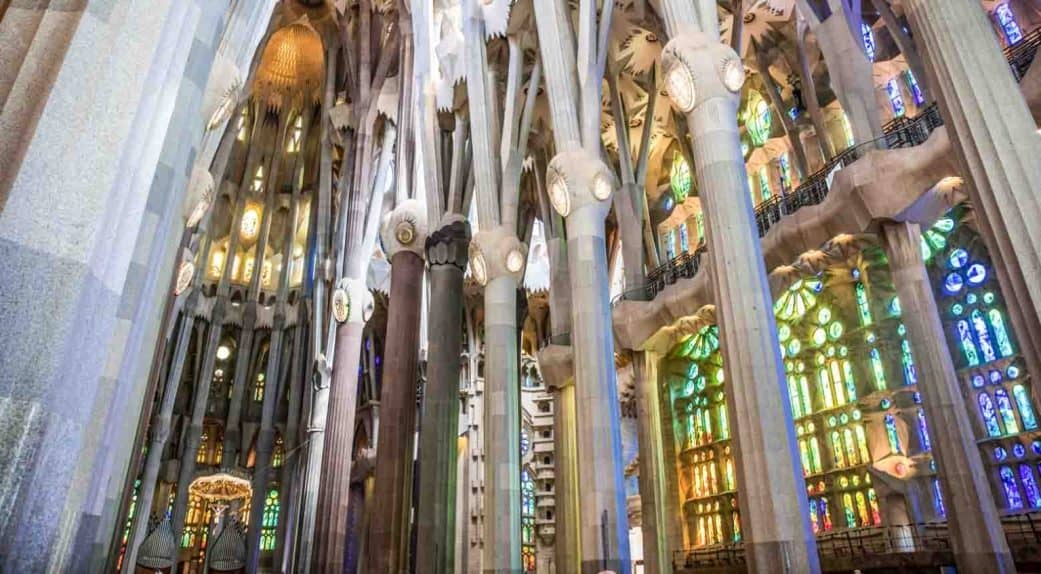 Mass at Sagrada Familia
Yes, any layman off the street can participate in the Easter celebrations at Sagrada Familia – Easter Sunday Mass (April 9th, 2023) starts at 9:00 am and is on a first come, first served basis until all seats are full.
If you're in a group of 25 or more you'll have to fill out the form on Sagrada Familia's website.
Also, for those interested in attending Easter Mass you can participate in the international version during Easter holidays at the Santa Maria del Mar in the ritzy Born neighbourhood starting at noon on Easter Sunday.
The Barcelona Cathedral also hosts masses for visitors – the Mare de Déu de l'Alegria is celebrated, and mass will be held at its altar at 9:00 am, 12:00 pm, and 1:00 pm on Easter Sunday and Monday (April 9th and April 10th 2023).
Keep in mind though that it is Spanish and Catalan only.
Eating a Mona de Pascua
Of all the things to do in Barcelona Easter weekend eating cake is a great one.
This local tradition dates back to a time when godparents would buy their grandchildren simple sponge cakes with a painted hard boiled egg on top. It was traditionally given in Barcelona during Easter after Sunday mass.
Today these Barcelona Easter cakes have taken on a whole new form.
You'll see them in bakery windows everywhere – towers of delicious cake layers mounted with chocolate figures, animals, famous characters, marzipan and more. You'll at least have to get a photo, though the more cheeky of tourists can't resist taking one back to the hotel 😉
A great place to get one is Escriba Gran Via found at 546 Gran Via de les Corts Catalanes.
Also, right near the Picasso Museum and Ciutadella Park you'll find La Mona Pastissos.
The Palm Leaves
On Palm Sunday you'll see children everywhere holding on to palm leaves – a gift from their godparents.
Today the tradition has expanded to include almost everyone, and buying a palm leaf bouquet that honours the crowds which lined Jesus' path into Jerusalem is city tradition.
Some of Barcelona's best markets stand outside the Barcelona Cathedral or Sagrada Familia are your best bets.
Barcelona Easter Processions
Here's a quick list of Barcelona Easter parades – as a general rule you'll see them more conveniently in the city's famous Gothic Quarter.
April 2nd (Palm Sunday – La Burreta)
The first of the Easter religious processions takes place in the Ciutat Vella ('Old City').
La Burreta ('little donkey') commemorates the arrival of Jesus to Jerusalem. Here you'll find a ton of stalls selling the traditional bleached palm leaves and an eye-catching procession of floats and dressed up devotees.
Things get going early starting at Plaça Sant Agustí (metro Liceu)
Time: 10:00 am.
Route: Plaça Sant Agustí (10:00), Hospital (10:15), Pla de la Boqueria (10:30), La Rambla (10:45), Santa Ana (11:15), Portal del Ángel (11:30), Cucurulla (11:45), Portaferrisa (12:00), La Rambla (12:15), Pla de la Boqueria (12:30), Hospital (12:45), and Plaça San Agustín (1:00).
There will be a blessing of the palms ceremony at the end in Plaça San Agustín.
April 7th
You'll find this Barcelona Easter parade on Good Friday starting in the famous Gothic Quarter.
The Procesión de Viernes Santo de la Hermandad y Cofradía de Nuestra Señora de las Angustias involves wave after wave of tambourine bands playing through floats of all the important religious imagery associated with the holiday.
I've listed the times at some of the easiest/best viewing points below.
Time: 5:00 pm to 11:00 pm.
Route: Plaça San Agustí, La Rambla (5:45), Calle de Santa Ana, Portal del Ángel (18:30), Arcs, Plaza Nova, Avenida Catedral, Boters, Pi, Plaza del Pi (21:30), Cardenal Casañas, Boqueria, Hospital and Plaça de San Agustín.
April 7th (The Second Round)
This later-starting parade is good for (really) late risers who may have taken the Semana Santa celebrations too far the previous evening.
It's much the same as the other Barcelona Easter parade honouring its patron saint – the goal here I assume was simply to spread out crowds and create less chaos.
Time: 6:30 pm.
Route: Parroquia de San Jaime (Calle Ferran 28), Calle Ferrán, Plaza San Jaime, Calle del Bisbe, Avenida de la Catedral, Boters, Pi, Plaza del Pi, Cardenal Casañas, Boquería, Ramblas, and Ferrán.
Easter Opening Hours
At the best of times Spain's opening hours are frustrating – imagine Barcelona during Easter!
Want to visit something and aren't sure about the hours? Drop me a line in the comments below.
The Barcelona Tourism Office
First bit of good news, travellers! The hours here never change, even during the Semana Santa public holiday.
Over Easter in Barcelona you'll be able to pick up your transport tickets as usual, whether it's at either Barcelona airport terminal (T1 or T2) or Plaça Catalunya.
Barcelona Easter Week Transport
On Easter Thursday (April 6th) and Easter Friday (April 7th) 2023 the Barcelona metro closes at 2:00 am.
On Easter Saturday (April 8th) it's open all night while on Easter Sunday (April 9th) it closes at 2:00 am.
City buses and night buses run regularly just like the rest of the year. Consult the schedules at any bus stop for times and frequency.
The famous hop on hop off Bus Turistic and the Aerobus run normally.
🚌 Heading to Barcelona for Easter? Make sure you know how to get around Barcelona on public transport first.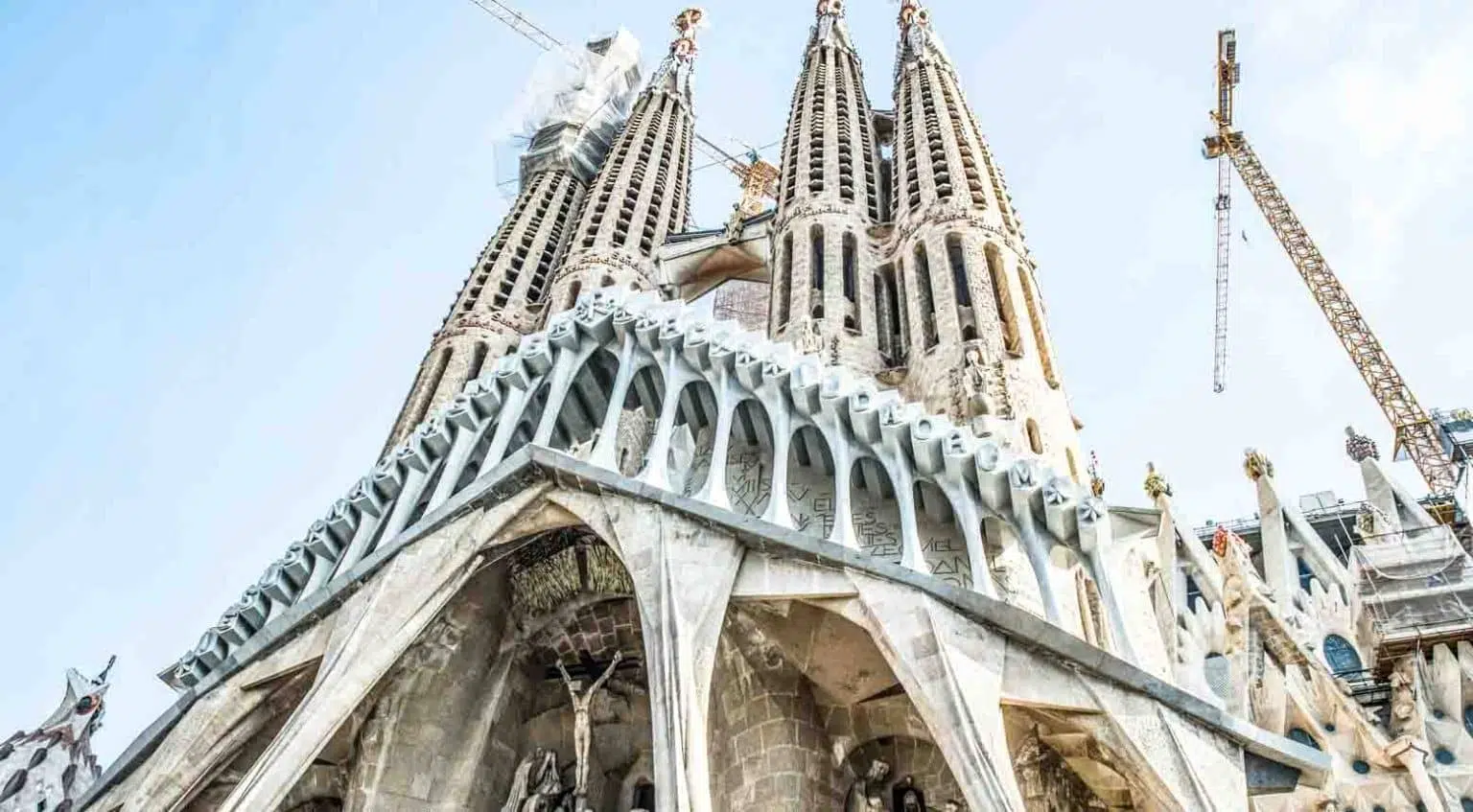 Sagrada Familia
At the moment there are no large schedule changes at Sagrada Familia over Easter.
That said, to accomodate masses there will be some slight alterations:
Palm Sunday: doors open at 3:00 pm
Holy Thursday: doors close at 5:00 pm
Passion Friday: doors close at 3:15 pm
Easter Saturday: doors close at 6:00 pm
As this is high season you must buy your tickets in advance online (at least 2-3 weeks in advance) or you simply won't get in.
You can do so using the buttons below: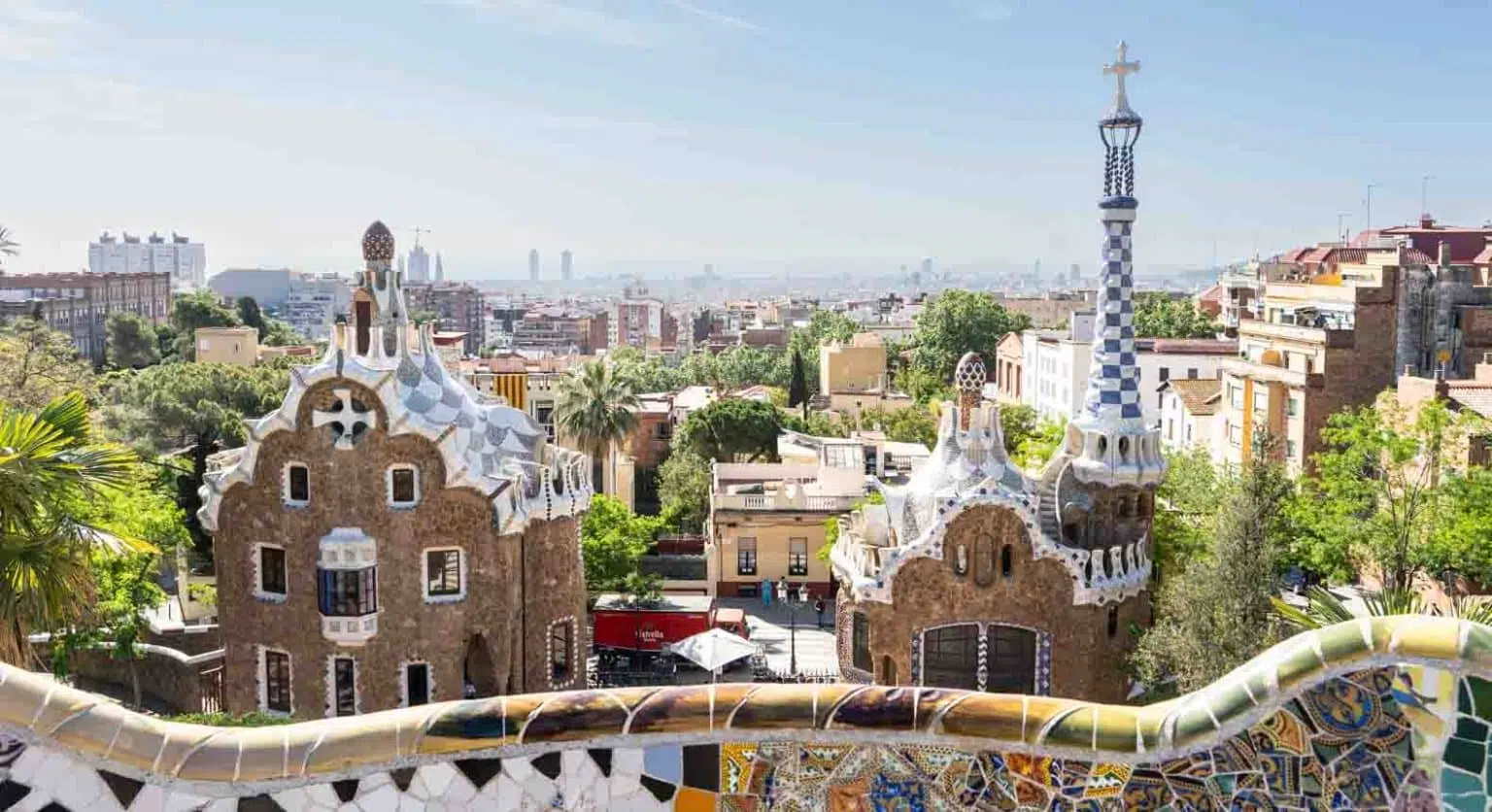 Park Guell
The world's most spectacular urban park also follows regular hours over Easter.
The shuttle bus included in the ticket also will run at regular intervals.
Again, you must book in advance online or risk being shut out of the attraction all together.
Casa Mila (La Pedrera)
Gaudi's wobbly mansion and its famous rooftop warriors also runs as usual. There's also the added bonus this year of having a photography exposition by the talented William Klein.
To guarantee times and save €3.00 per ticket it's advised to book online.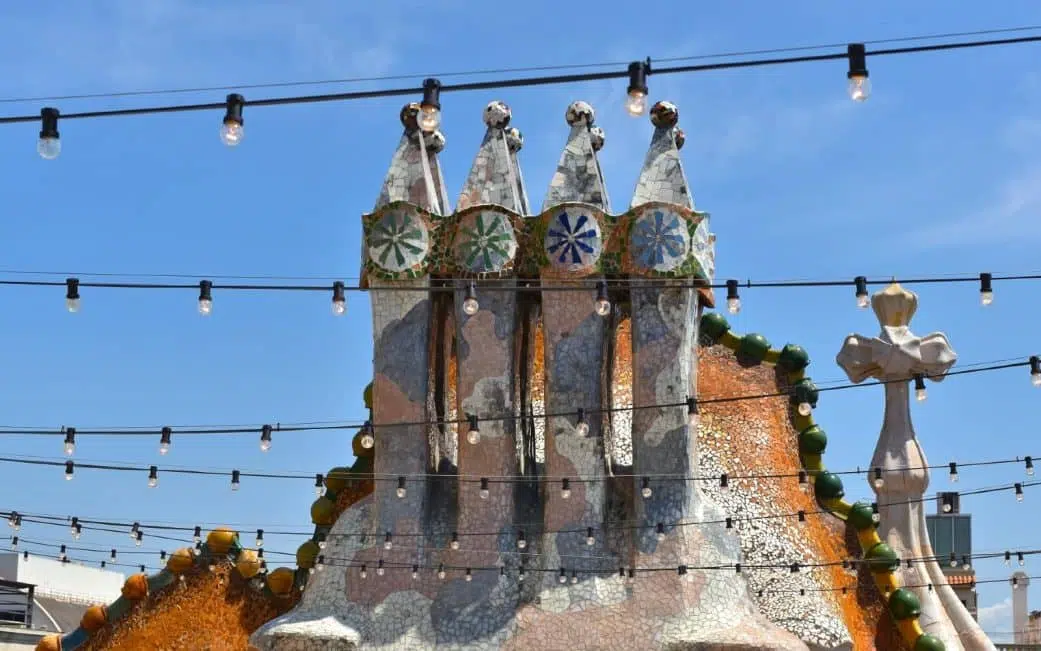 Casa Batllo
This private entity doesn't change hours and is open 365 days a year.
Over Easter you'll even find this epic, marine-inspired mansion to be decorated with special lighting to commemorate the holiday.
To guarantee tickets and save €4.00 per ticket you must book in advance online.
Casa Vicens
Gaudi's original masterpiece which has only recently been made available to the public is open as usual over Easter 2023.
You'll save 10% per ticket buying online using the buttons below:
🧑‍🎨 Want more of Gaudi? Unlock his masterpieces with the top Gaudi tours in Barcelona.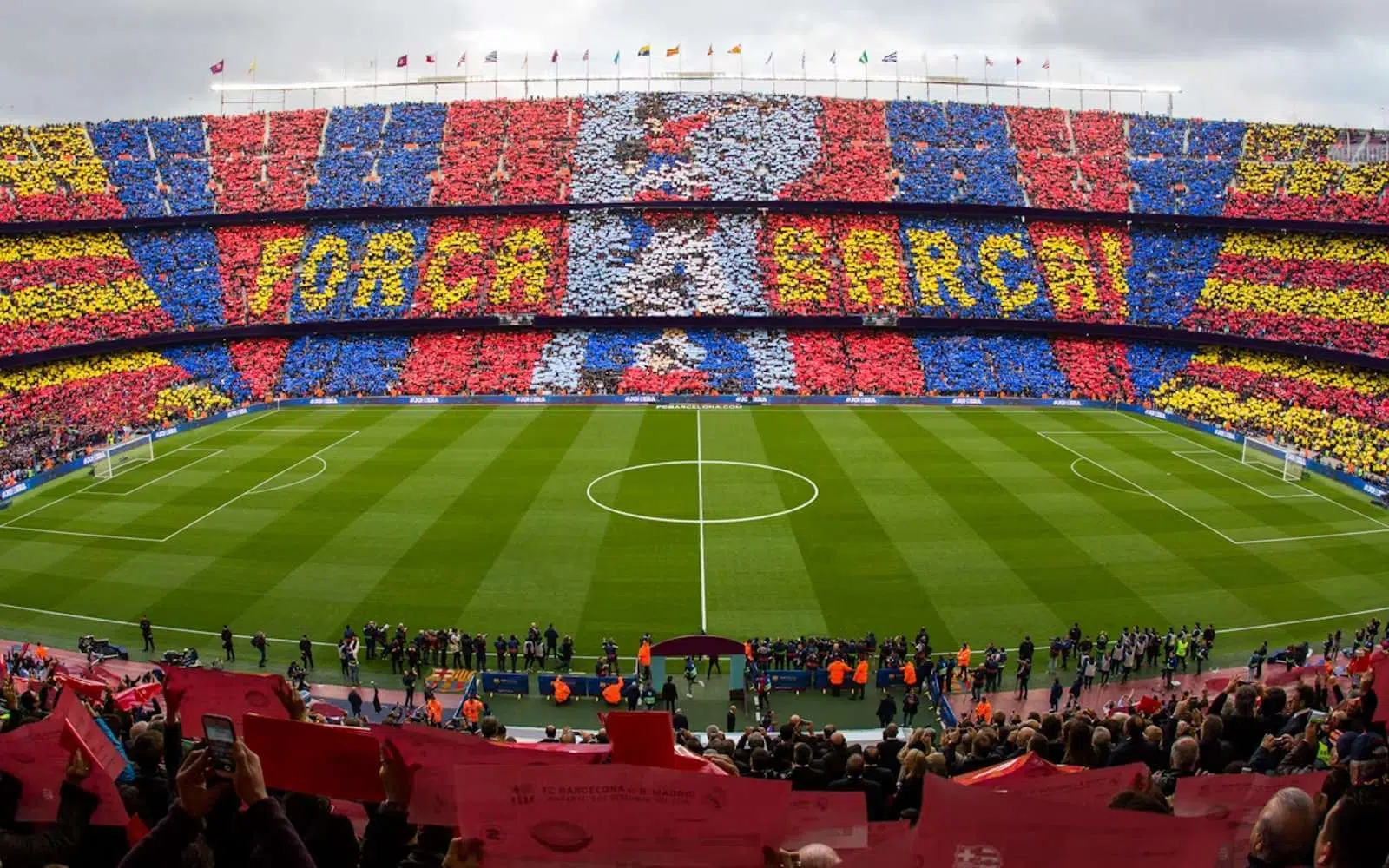 Camp Nou
One of Europe's greatest football stadiums is open with regular hours over Easter 2023.
If possible, schedule your visit for another day.
You'll guarantee your spot and save €3.50 a ticket booking online using the button below: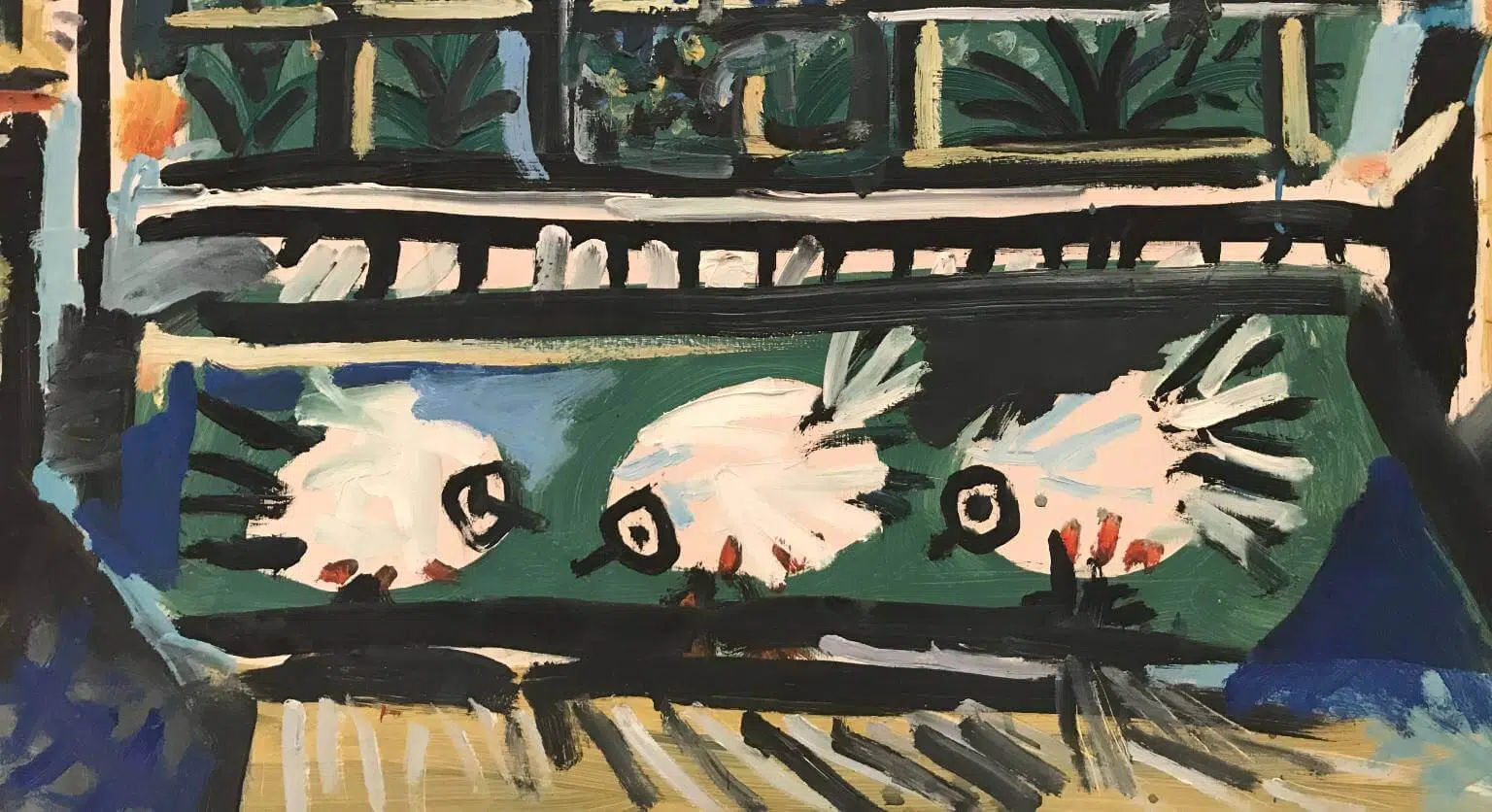 Picasso Museum
The world's biggest Picasso Museum also runs normal hours over Easter, though keep in mind that on Thursday the 6th it's a free entrance day so if possible best to schedule the visit then.
Tickets for free days are only available 4 days in advance using the buttons below:
Poble Espanyol
This spectacular open air architecture museum doesn't change its hours and is open 365 days a year.
Typically over Easter there are some special events organized and I'll be updating the 2023 events here as they become available.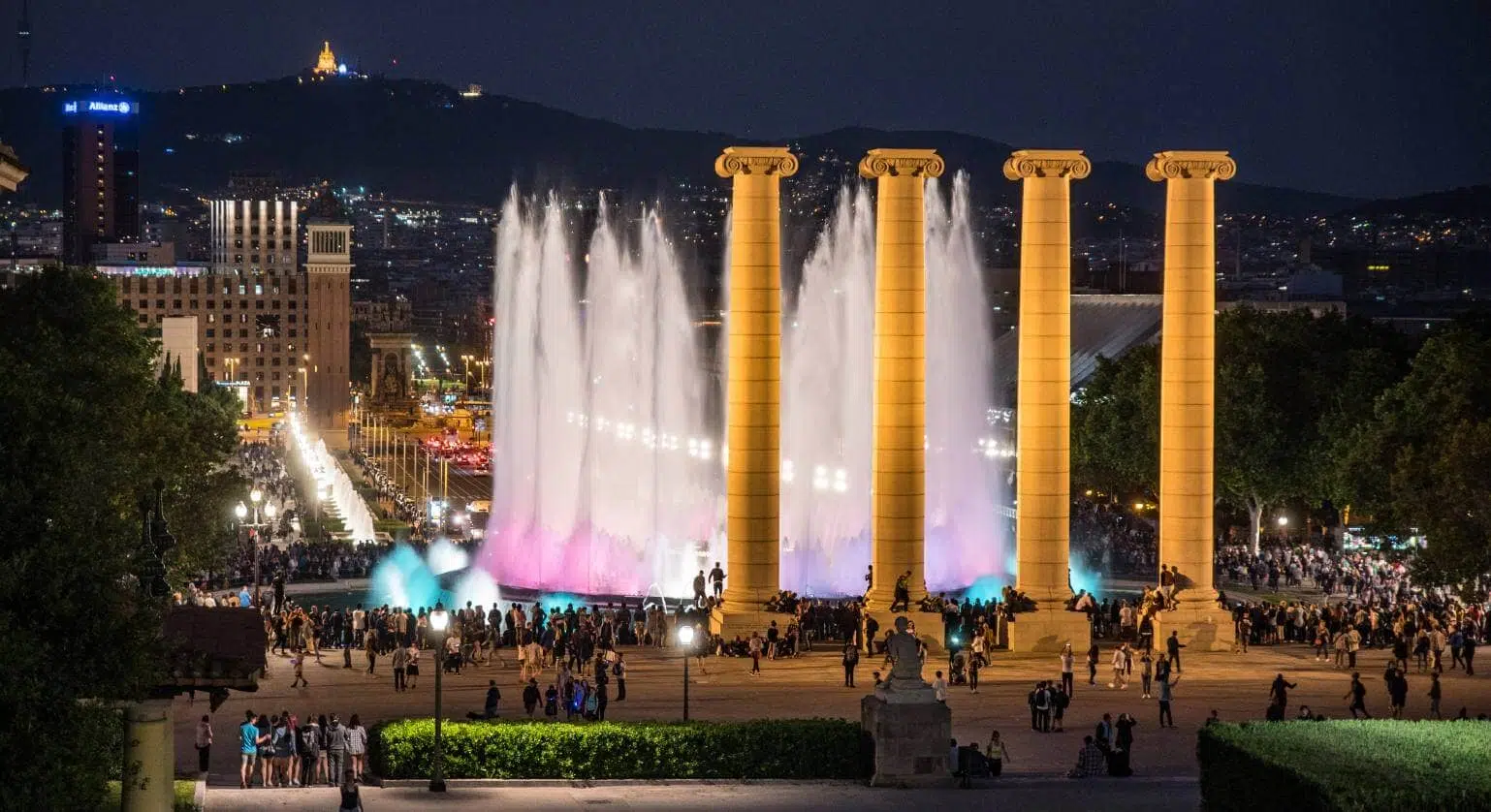 Magic Fountain
The Magic Fountain show usually goes Barcelona Easter week on Thursday, Friday, and Saturday from 9:00-10:00 pm.
That said, for Easter 2023 the fountain is currently in shutdown mode due to local droughts – so it may not be back on by then.
For Easter last year there were no shows on Easter Sunday or Easter Monday.
Always best to check the official Magic Fountain calendar to be sure.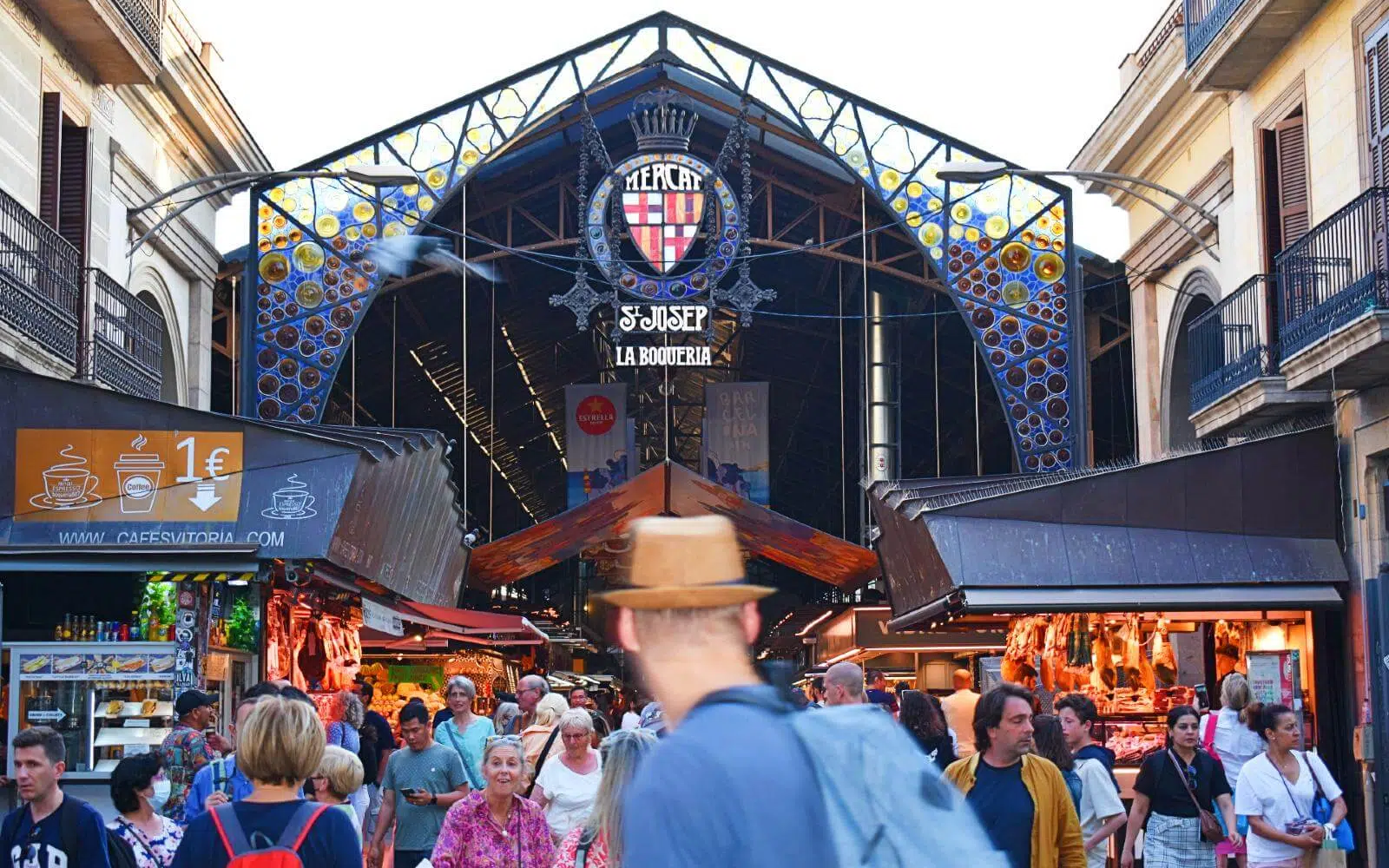 La Boqueria Market
The Rambla's famous Boqueria Market is closed on Good Friday, Easter Sunday, and Easter Monday..
In 2023 you'll need to visit on Saturday the 8th.
Easter Week Shopping Hours in Barcelona
Bad news, shopping lovers!
Most major Barcelona shopping destinations will be closed on the 7th, 9th, and 10th so if you're looking to do some shopping you'll have to do so on the days before or after the holiday.
There is one very convenient exception however: Maremagnum Shopping Centre.
You'll find it at the bottom of Las Ramblas open as usual.
Where to Eat during Easter in Barcelona
If you're looking to stuff yourselves silly over Easter break in Barcelona you should consult my list of the best restaurants in Barcelona.
Most of them allow easy online reservation (if not, drop them a line on Facebook!). Again, do double check the hours by getting in contact with them directly. During bank holiday days in Barcelona it's hard to guarantee online information.
Traditional Dishes
When you're there know that traditionally Easter in Barcelona is a time of no meat, ideally heading to the best vegetarian restaurants in Barcelona.
That said, this also means feasting on seafood and you can't go wrong getting any of the following:
Bacalao con garbanzos (cod with chickpeas)
Bacalao con sanfaina (cod with a delicious tomato-based vegetable sauce)
Croquetas (fried potato croquettes with cheese or fish)
Buñuelos de cuaresma (fried dough balls filled with cream or chocolate)
Another thing to keep an eye out for during your Easter break is the ultimate of all Catalan dishes: calçots. These massive spring onions are barbecued and served with a tangy red pepper and garlic based sauce called romesco.
Just make sure they bring you a bib: things tend to get messy.
Finally, if you're traveling to Barcelona with kids during Easter keep in mind that Palm Sunday holds one of the region's great traditions: giving kids the gift of a ring-shaped cake called tortell de rams.
This very colourful marzipan-stuffed cake decorated with candied fruit is given only after the masses have been attended – a type of traditional, culinary bribe!
Easter Week Parties and Flamenco
For people visiting the Barcelona with kids it'd be wise to check out the "De Flor en Flor" event at the legendary Poble Espanyol from (2023 dates TBA). Here you'll have some creative recycling activities, floral decorations, gardening, and much more. All accompanied by amazing music.
Those looking for a fiesta loca can't miss the classic Elrow electro festival on (2023 dates TBA) – the outdoor dance fest goes from 11:00 am to 11:00 pm.
In the market for a spectacular Flamenco show in a setting straight out of a movie? Check out the Gran Galà Flamenco.
Easter Events in Barcelona FAQ
Are shops open in Barcelona on Easter Sunday?
Generally no. The majority or large shops, supermarkets, and pharmacies will be closed on Easter Sunday. There are exceptions to this though – the Maremagnum Shopping Centre for example.
What to do in Barcelona during Easter?
If you're visiting Barcelona over Easter you can attend various easter parades, go to a restaurant to eat a classic mona de pascua, attend mass at the Sagrada Familia, go to a flamenco show, or visit many of the city's top attractions which still remain open.
Does Barcelona shut down over Easter?
Aside from major tourist thoroughfares like La Rambla and other areas in the Gothic Quarter and El Born you can expect a strong majority of shops to be closed. That said, it's a bit extreme using the word 'shutdown' as most of the major attractions remain open over Easter – so if you want to visit Park Guell or Sagrada Familia you're in luck.
When is Easter in Barcelona?
The simple answer is that Easter in Barcelona is the same day it is everywhere else! Easter 2023 in Barcelona runs from the 7th of April (Good Friday) to the 10th of April (Easter Monday).
Visiting Barcelona During Easter?
Get at me with any questions for custom advice in the comments below.
And don't be afraid to join the Easter in Barcelona discussion liking the Barcelona Hacks Facebook page then joining my group I'm Off to Barcelona – here you can ask any questions, air out grievances, and chat with thousands of Barcelona travelers.
Enjoy Easter in Barcelona 🙏