Plaça Catalunya Barcelona: Insider Info on the City's Beating Heart
Plaça Catalunya isn't just any square.
It's our city's beating heart and it's where history, culture, and urban zest converge – creating an irresistible allure for travellers and locals alike.
Let's take a quick visit to Plaza Cataluña to see what makes it so enchanting.
Where is Plaça de Catalunya?
You'll find Plaça de Catalunya (Plaza Cataluña in Spanish) in the very centre of the city.
It essentially borders three top Barcelona neighbourhoods: El Gotico, El Raval, and Eixample.
It's the terminus stop of the Aerobus coming if you're travelling from Barcelona airport to the city centre.
Why Visit Plaza Cataluña?
History of Plaça de Catalunya
Originally outside the city walls, this area was a mix of rural landscapes until the 19th century.
As Barcelona expanded, the city's walls were torn down, paving the way for the square's creation in the early 20th century.
This massive 50,000 sq meter square was made as a central point linking the old city and the new Eixample district.
Over time, it witnessed significant events, including political rallies and cultural gatherings, solidifying its place as an emblematic landmark in Barcelona's historical and urban narrative.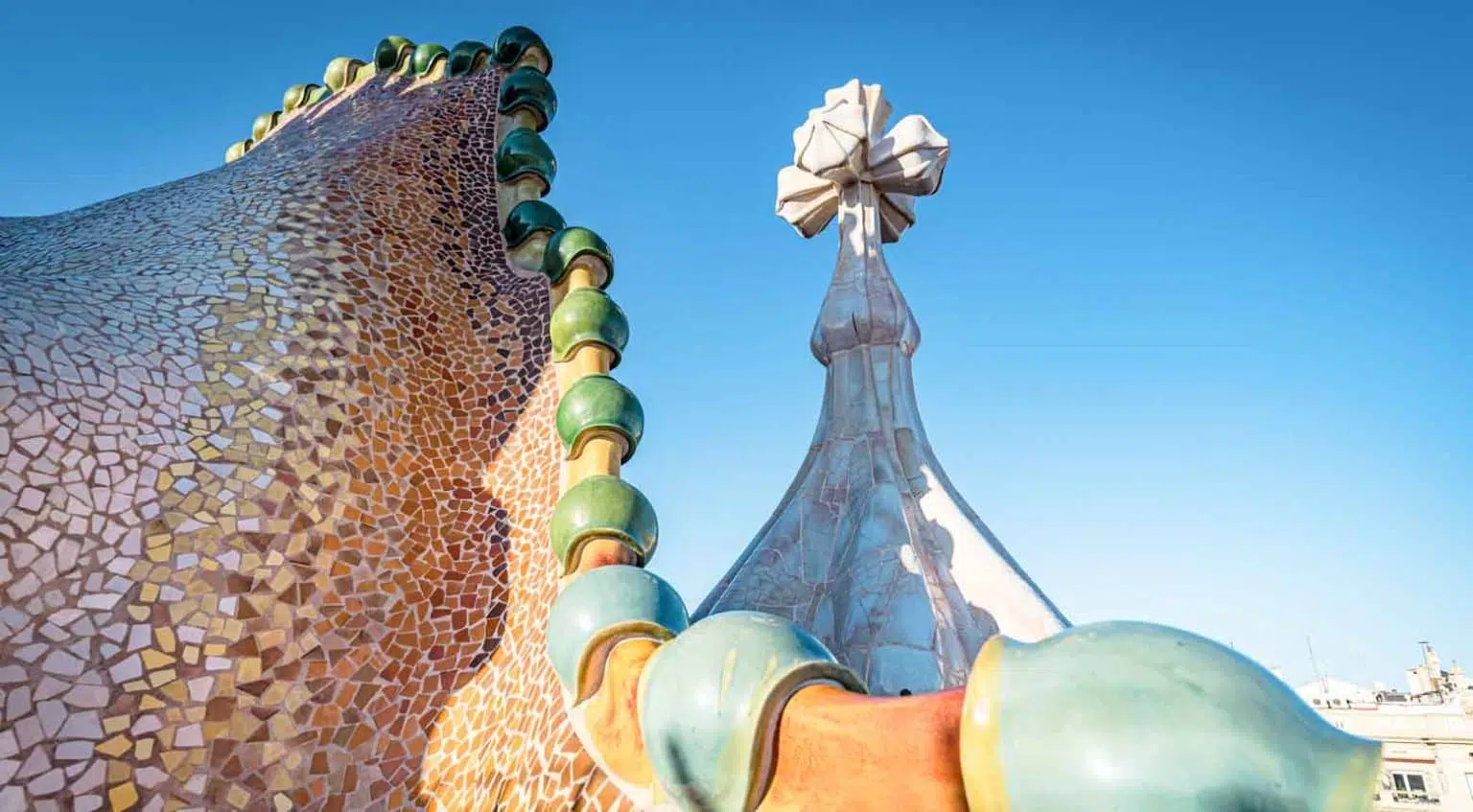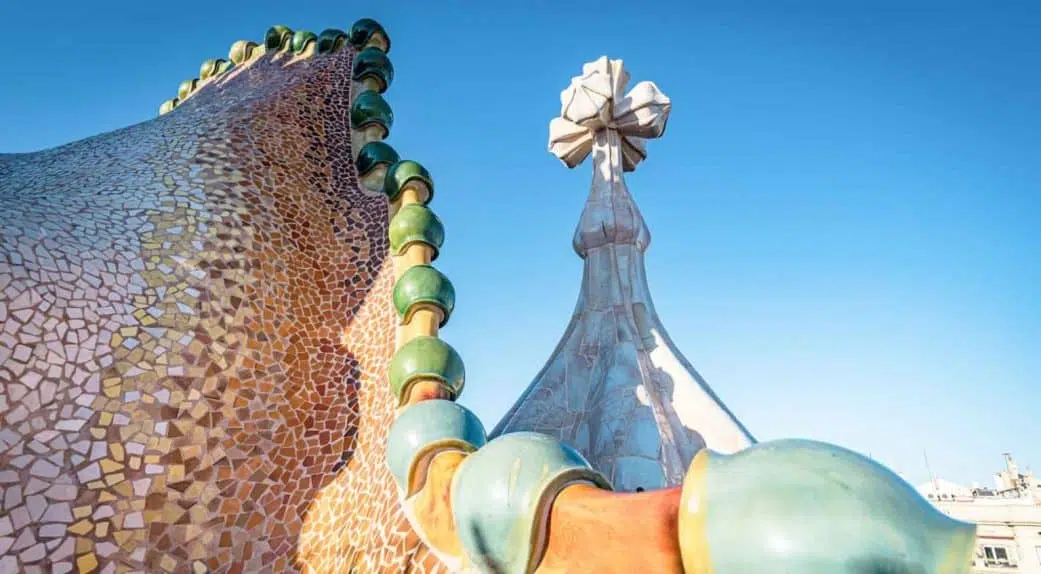 Architectural Marvels
Plaça Catalunya is an expansive space hosting an eclectic blend of styles.
Notably, the avant-garde 'El Corte Inglés' department store stands juxtaposed against older, neo-classical facades. The square's perimeter boasts ornate buildings with Modernist touches, the legacy of Antoni Gaudi.
Amid the square, fountains and sculptures add artistic flair.
Check out the emblematic 'Diosa' statue, embodying Catalonia's spirit. Surrounding streets like Passeig de Gràcia and La Rambla also extend the architectural parade, with art nouveau showcases.
It's just minutes to Casa Batllo and La Pedrera: two of Barcelona's top attractions.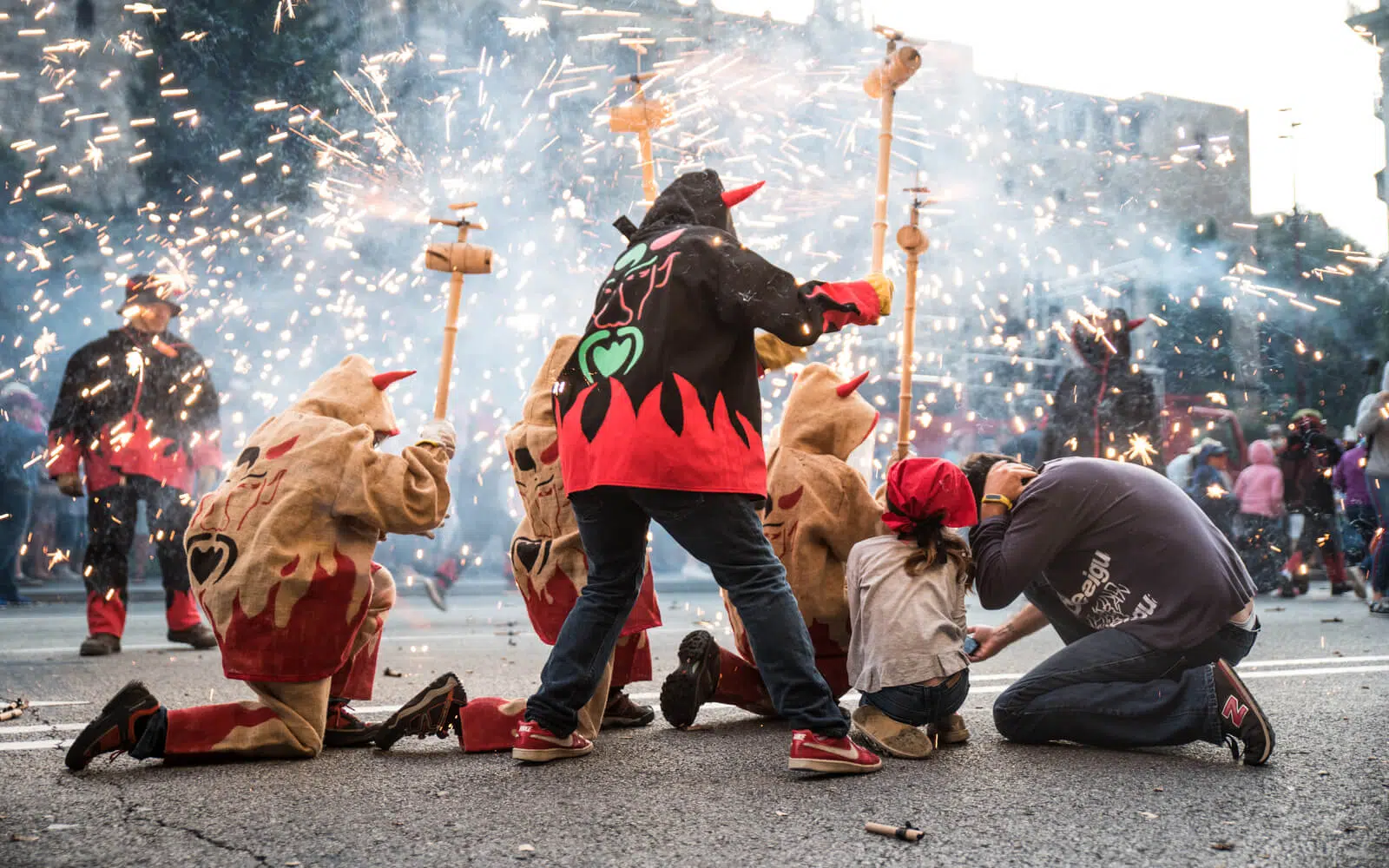 Role in Barcelona's Culture
Plaça Catalunya is also Barcelona's communal heartbeat.
Situated at the crossroads of the historic Gothic Quarter and the modern Eixample district, it naturally attracts a blend of locals and visitors.
For Barcelonians, it's a favoured rendezvous spot, be it for casual meet-ups, organized social events, or political rallies.
During festivities, the square pulsates with vibrant parades and cultural performances.
On regular days, its fountains and benches offer respites for discussions and people-watching. Serving as a major Barcelona transport hub, it's also where many begin and end their daily journeys.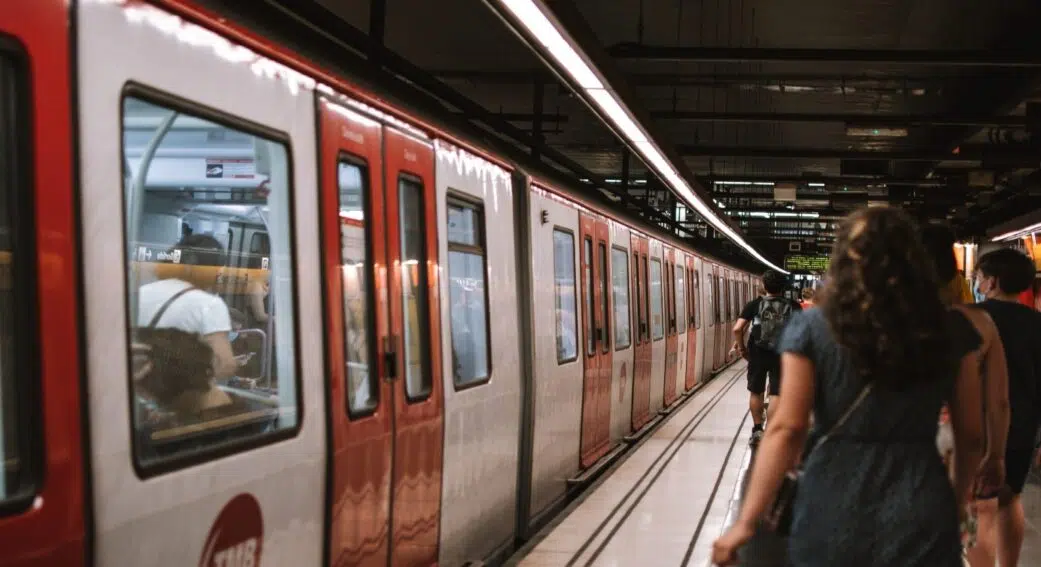 How to Get to Plaça de Catalunya
By Metro
To get to Plaça de Catalunya just jump on the Barcelona metro, the city's underground lifeline.
Direct routes via:
Lines L1 (Red) and L3 (Green): Disembark at Plaça de Catalunya station, and let the adventure begin!
By Bus
By taking a bus you can catch glimpses of the cityscape as you approach the square.
Look out for buses 41, 55, 67, 68, and 141 as they bring you closer to your destination.
Walking and Cycling
It's never a bad idea to embrace the charm of our city by renting a bike in Barcelona.
In the area, you can navigate major avenues like Passeig de Gràcia and La Rambla, or pedal through bike-friendly lanes to reach the square.
It's also the starting point of many of Barcelonas best bike tours.
Things to Do in Plaça de Catalunya
Shopping
From high-end boutiques to quirky local stores, you can indulge in a Barcelona shopping spree like no other in this area.
Whether it's the big name (and expensive!) brands of Passeig de Gracia or the long list of global chains on Portal del Angel, you'll find everything here.
Don't miss El Corte Ingles: the biggest Spanish department store chain.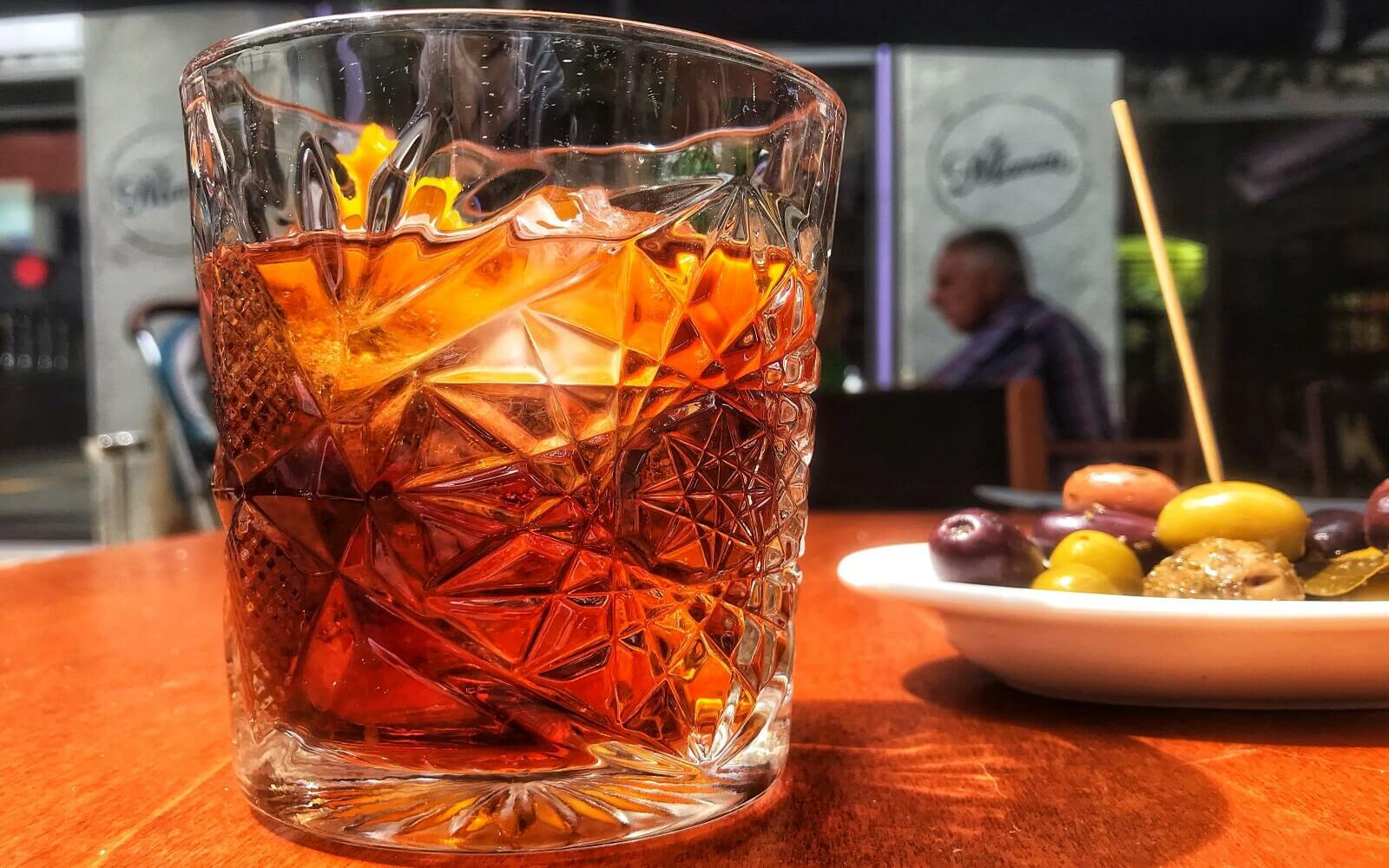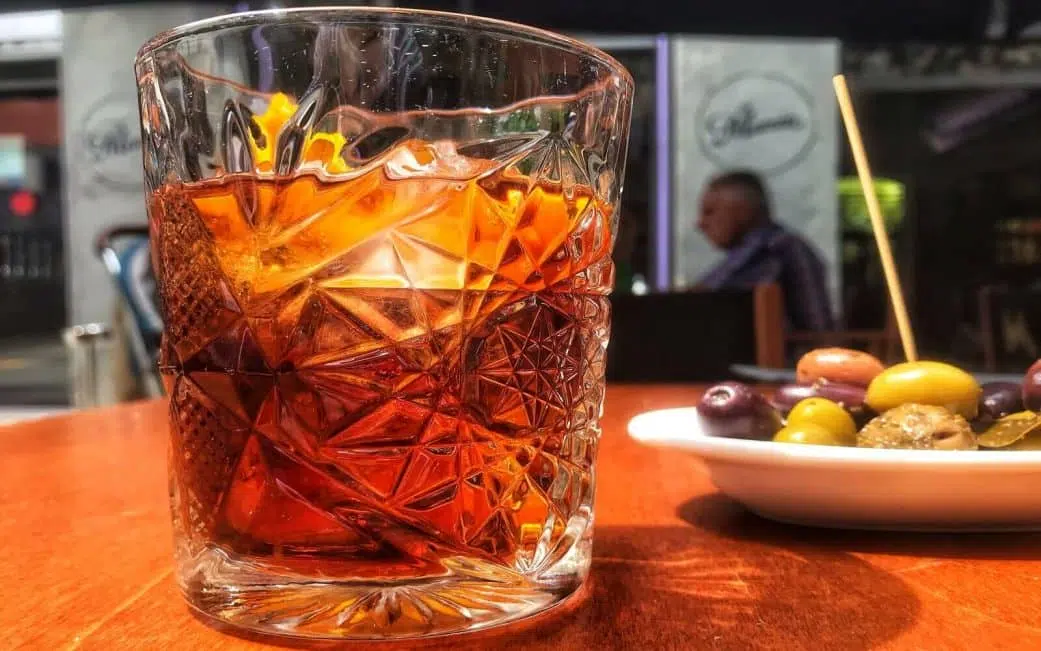 Where to Eat and Drink in Plaça Catalunya
Whether you crave authentic tapas or gourmet dishes, the square's nearby eateries won't disappoint.
Yes, Catalonia Square is full of American fast food chains – but you're never far away from authentic Barcelona food.
If you're not into Five Guys I suggest heading to Ciudal Condal for some top Barcelona tapas.
Thirsty? It's just a 3 minute walk to the oldest, and arguably best, cocktail bar in Barcelona: Boadas.
Events and Festivals in Plaça Catalunya
Synchronize your visit with local events. Be it art showcases, music festivals, or traditional parades, Plaça Catalunya knows how to celebrate.
I love ice skating here while visiting Barcelona over Christmas, and it's tons of fun watching visiting fans gather at the fountain for their away match shenanigans before heading to Camp Nou.
Visiting Barcelona in September? Many events of the legendary La Merce go down here.
Plaça Catalunya FAQ
Is Plaça Catalunya safe after dark?

As with many major urban areas, Plaça Catalunya's safety can vary based on a variety of factors. Generally, Plaça Catalunya is considered safe after dark, especially given its status as a major hub in Barcelona with frequent foot traffic, illuminated streets, and a steady police presence.

Many restaurants, shops, and entertainment venues in the vicinity often remain open late, adding to the area's liveliness.

What's the best time to visit Plaza Cataluña?

The best time to visit Placa Catalunya for a peaceful ambiance is in the early morning. The square is relatively quieter, allowing visitors to absorb its beauty without the usual hustle and bustle.

If you're looking for a more vibrant atmosphere, then midday to early evening is when Plaça Catalunya is most alive, perfect for those who enjoy a bustling urban energy. This is also when street performers often make appearances, adding to the entertainment.

How big is Plaça Catalunya?

Plaça Catalunya covers an area of approximately 50,000 square meters (about 12.4 acres). It's not only expansive in size but also in its importance as a transportation hub, shopping destination, and gathering place for both locals and tourists.

Its vastness accommodates numerous fountains, sculptures, shops, and transport links, making it a vibrant and multifaceted space in the heart of Barcelona.
Ready to Visit Plaça de Catalunya?
Plaça Catalunya isn't just a location on a map; it's an experience, a memory, and a story waiting to be lived.
I'm a testament! It's my first memory of Barcelona, coming in off the Aerobus back in 2006 – having no idea I'd later call this city home for over a decade.
I hope Plaça de Catalunya creates similar memories for you!