Barcelona in November: What to Do + Events & Concerts (2023)
Barcelona in November is a captivating blend of autumnal charm and vibrant cultural events.
The cooler temperatures in November in Barcelona also invite visitors to explore its historic sites with lesser crowds – and cheaper hotels.
But are shorter lines and cheap rooms worth it? Let's dig into what to do in Barcelona in November to see.
Is November a Good Time to Visit?
In my opinion, having lived in the city for over 10 Novembers now, November is a favourable time to visit Barcelona – especially if you're seeking a quieter travel experience.
The summer crowds have dissipated, allowing visitors to explore Barcelona's top attractions with greater ease and often shorter wait times.
While you won't be spending much time at Barcelona's best beaches, there's definitely no shame in planning a Barcelona itinerary for this month!
⚠️ 

Warning

⚠️

: Barcelona's top two attractions must now be booked in advance.
You can book fast track tickets to both individually or get them as part of a discount pass:
You will not be able to book these tickets on site – lock in your tickets ASAP or you could miss out.
What's the Weather Like in November?
November in Barcelona marks the transition from the mild autumn to the winter cold.
The weather during this month is characterized by cooler temperatures and a noticeable decrease in daylight hours.
Daytime temperatures range from 15°C to 20°C (59°F to 68.0°F), while nighttime can see a dip to around 8°C (46.4°F).
Rainfall becomes more frequent in November. However, these rainy spells in Barcelona are usually interspersed with clear days, allowing for pleasant sightseeing opportunities.
Things To Do in Barcelona in November
Commemorate All Saints' Day
November in Barcelona begins with the solemn observance of All Saints' Day on November 1st.
It's a time to honor and remember the departed. Streets come alive with flower vendors selling beautiful floral displays. But it's not all about remembrance; there's also a culinary side to this day.
The traditional almond cakes called panellets are a popular treat on this day:I go for my panellets at Passtiseria Escriba or Bubo.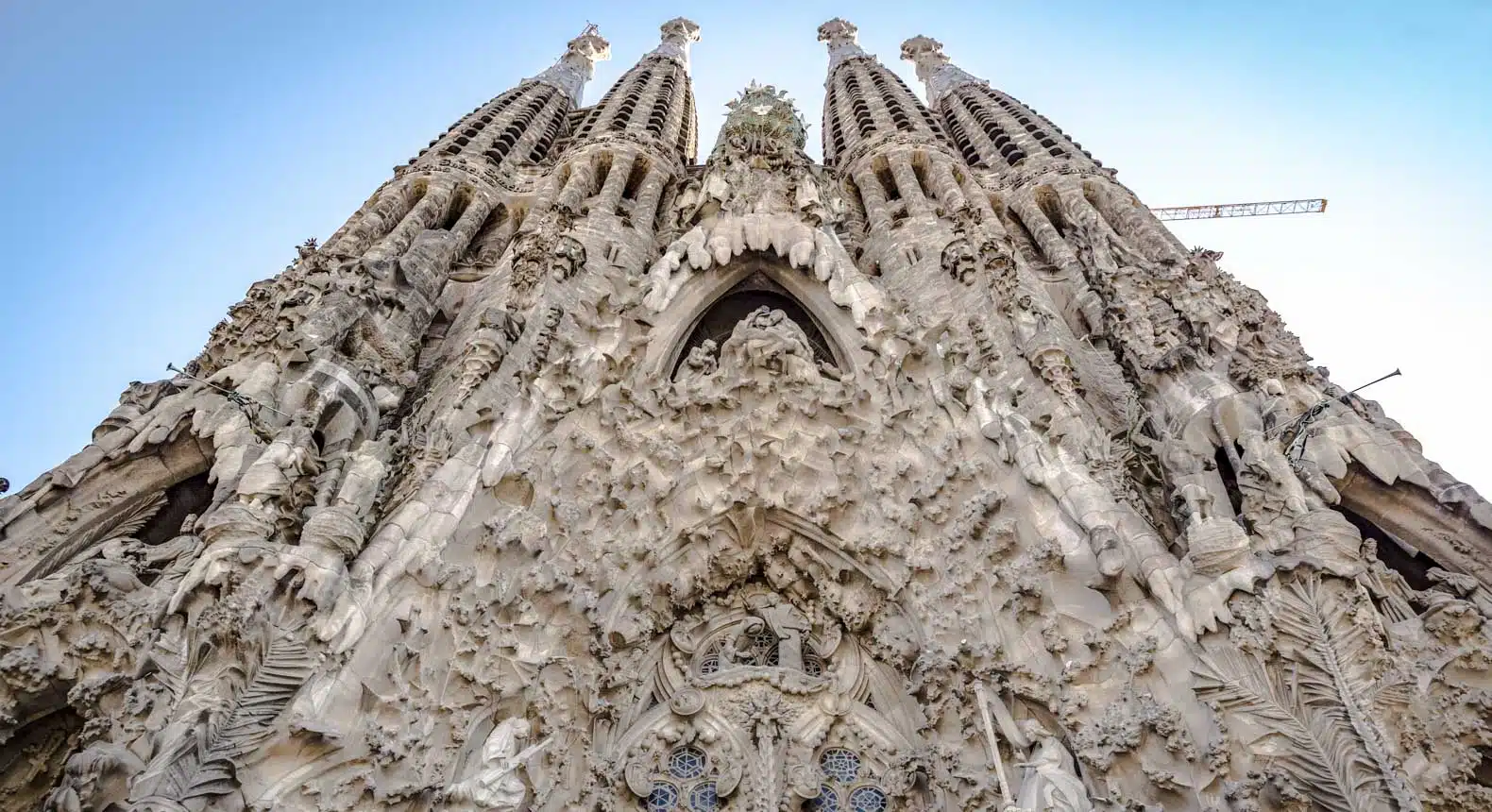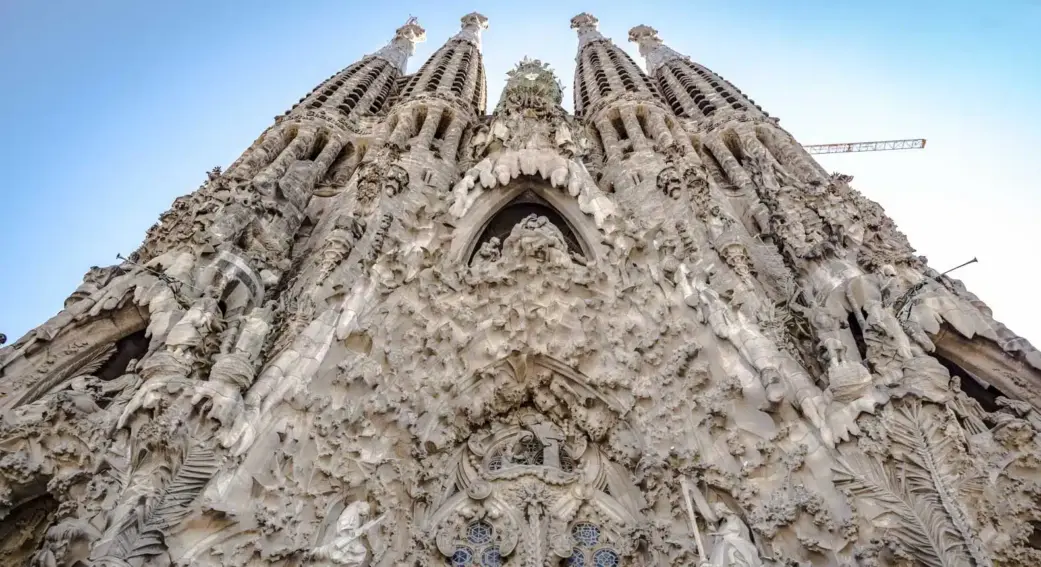 Visit La Sagrada Familia
Antoni Gaudi's architectural masterpiece, La Sagrada Familia, is a sight to behold – it's my favourite church by far.
While it's a popular tourist spot throughout the year, November offers a more serene experience.
With fewer crowds, in November visitors can truly appreciate the intricate details, the awe-inspiring interiors, and perhaps even ascend one of the Sagrada Familia towers.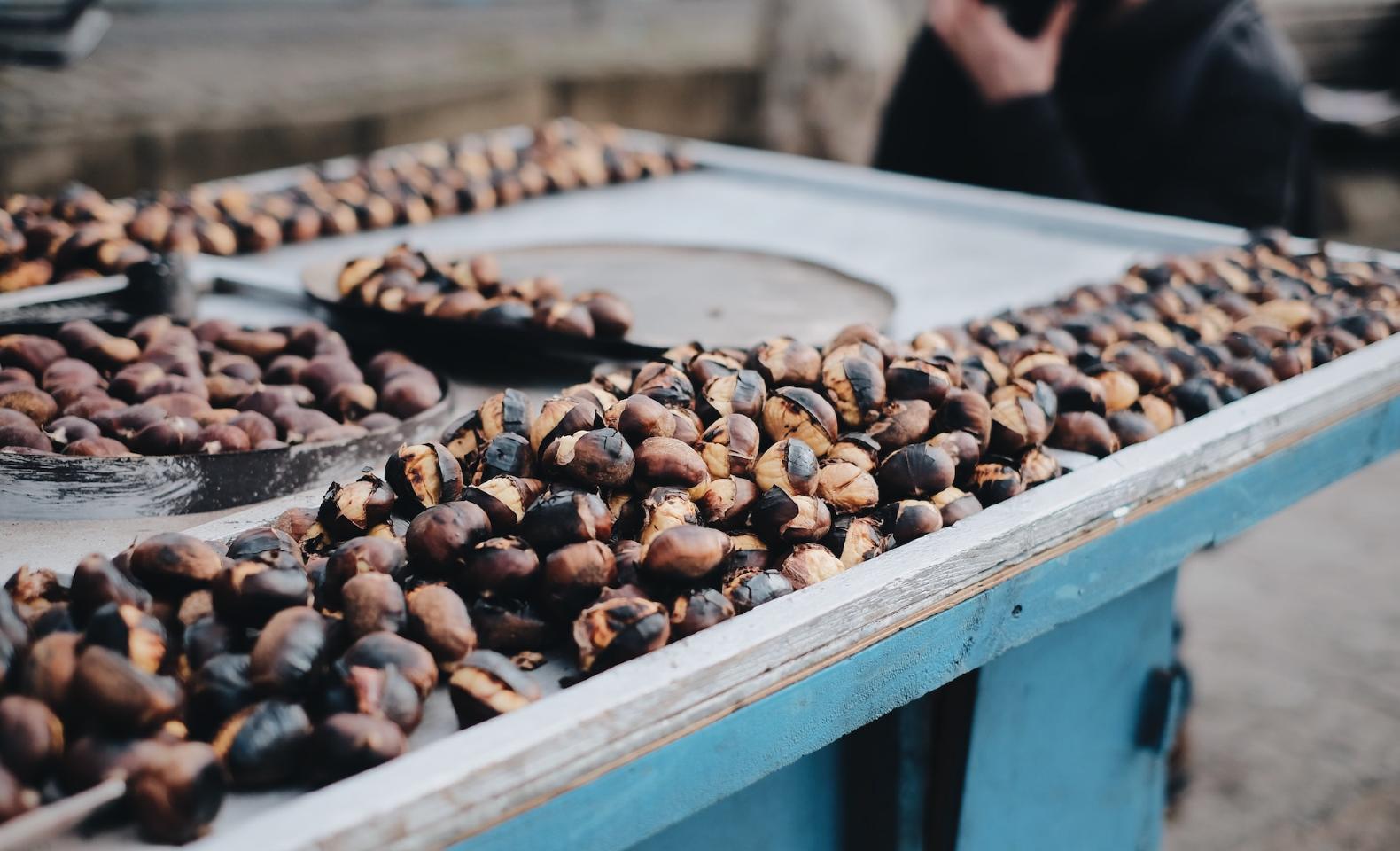 Experience Your First Castanyada
The Castanyada (chestnut fest) is a cherished tradition during All Saints' Day. The aroma of hot toasted chestnuts fills the air, a treat that locals and tourists alike eagerly await.
Sold by street hawkers in pop-up roasting stalls, these chestnuts, wrapped in newspaper, are a warm comfort during the cooler November Barcelona days.
Alongside, don't miss out on the roasted sweet potatoes, another seasonal favorite.
Ronda de Sant Pau, 76 is the place I grab mine.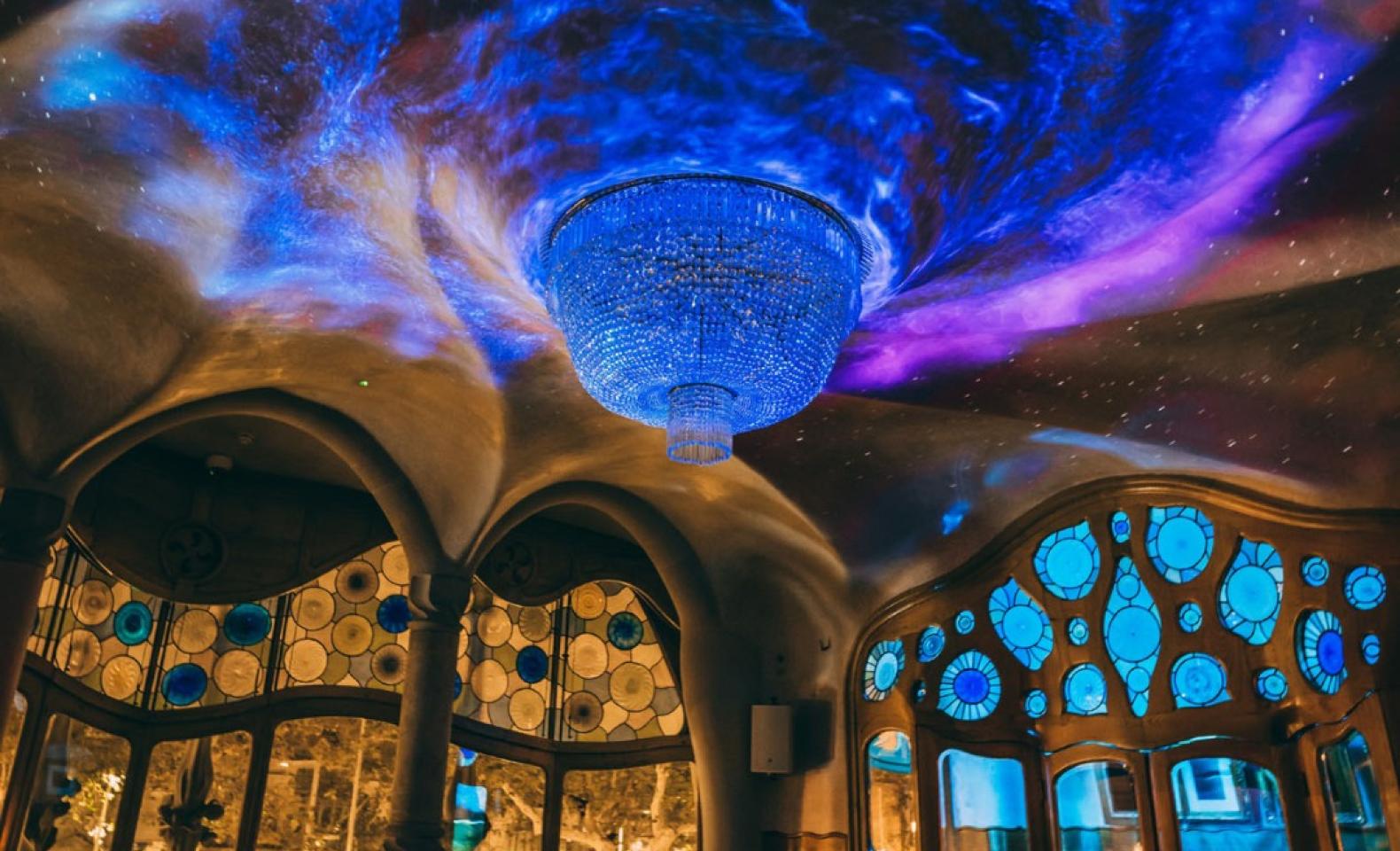 Casa Batllo Winter Nights
Casa Batllo captivates with its dragon-esque architecture and vibrant exterior, standing as an artistic gem throughout the year.
Come November in Barcelona, this creation is decorated for the holidays, further accentuating its allure.
For an even more enchanting experience, from 6:30 pm to 8:45 pm (after November 17th), there's the Winter Nights Visit.
It includes extraordinary light displays in the central area and an augmented reality experience via tablet.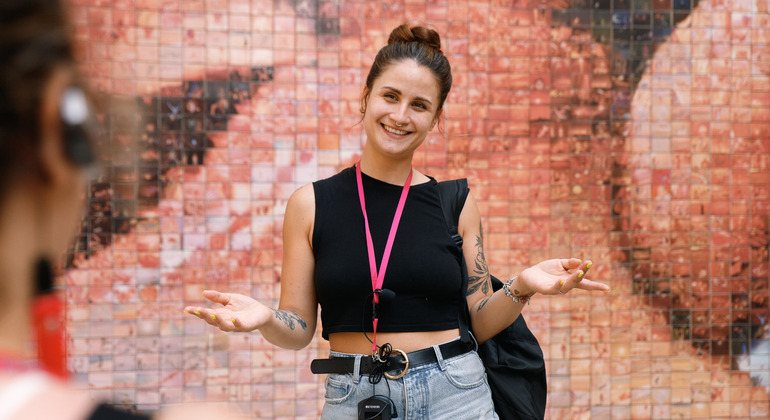 Take a Free Walking Tour of the City
Barcelona in November still has enough sunshine to explore on foot – and there's no better way to learn the city than with a free walking tour of Barcelona.
This two hour tour with a licensed guide will unlock city secrets like no guidebook can – and it's free!
Want something a bit more specific? Check out the best Gaudi tours or the best Barcelona city tours.
Attend the Barcelona Jazz Festival
November in Barcelona is a treat for jazz enthusiasts as the city hosts the renowned Barcelona Jazz Festival.
The festival attracts international jazz artists and local talents, offering a series of concerts, workshops, and jam sessions.
November 2023 concerts include: Joshua Redman Group (November 2nd) and the Aaron Parks Quartet (November 13th).
Go on a Barcelona Food Tour
The best food tours in Barcelona guide you on a culinary adventure through the lively lanes of Catalonia's main city.
As you explore, you'll also receive a spoonful of the city's history, usually through the Gothic Quarter, and even cash in on limitless wine.
In my list in the link above, you'll see I've carefully selected Barcelona gastronomic tours that showcase both traditional Catalan tastes and contemporary culinary creations.
Visit Girona & The Dali Museum
A short trip from Barcelona lies the medieval town of Girona, known for its rich history and the spectacular cathedral.
Pair this with a visit to the Dali Theatre Museum in Figueres, dedicated to the eccentric genius Salvador Dali.
This museum, with surreal exhibits, offers a deep dive into Dali's imaginative world.
Wonder at the Palau de la Musica
The Palau de la Musica Catalana stands as a beacon of the Modernisme movement – this is Barcelona architecture at its finest.
With its intricate facades and stunning interiors, it showcases the brilliance of architects like Domenech i Montaner.
A guided tour is highly recommended, especially the elaborate stained glass skylight – just don't forget to wander through the stylish El Born area after.
Fira de Santa Llúcia Christmas Market
Towards the end of November, the Fira de Santa Llúcia begins. It's one of Barcelona's oldest Christmas markets, dating back to 1786.
Located in front of the Barcelona Cathedral, this market is filled with stalls selling traditional Christmas decorations, crafts, and nativity scenes.
If you're visiting Barcelona at Christmas, don't miss grabbing yourself Barcelona's famous Christmas log: cagatio (pictured).
Barcelona Christmas Tour 2023
If you want to take a tour through the streets of Barcelona and admire all the spectacle of Christmas in the city, the best way is to take the Barcelona Christmas Tour.
This hour and a half tour with the Bus Turistic allows you to enjoy the streets and most emblematic buildings of the city, specially decorated for the occasion.
The service runs November 25th to December 30th (except the 25th) with two departure times from Plaça Catalunya, at 6:00 pm and 8:00 pm.
Absolutely essential to book these Barcelona Christmas Tour tickets in advance:
Eat Tapas and Watch Flamenco
For me, there's no better way to soak up (and digest!) vibrant Spanish culture than with an evening at the best flamenco bars in Barcelona – ideally with dinner included.
The rhythmic beats of flamenco, combined with the flavours of authentic Barcelona tapas, make for an unforgettable experience.
I'm going for Tablao Cordobes for the best price-quality dinner show:
Discover Picasso's Barcelona Legacy
Pablo Picasso's influence on Barcelona is undeniable – he spent so much time here in his early years that the biggest Picasso Museum in the world is here.
Explore the Picasso Museum for a great insight into his artistic evolution.
Not a Picasso fan? November in Barcelona does welcome some rainy weather, so checking off Barcelona's best museums may/should be in the plans.
Related: Is Barcelona Worth Visiting?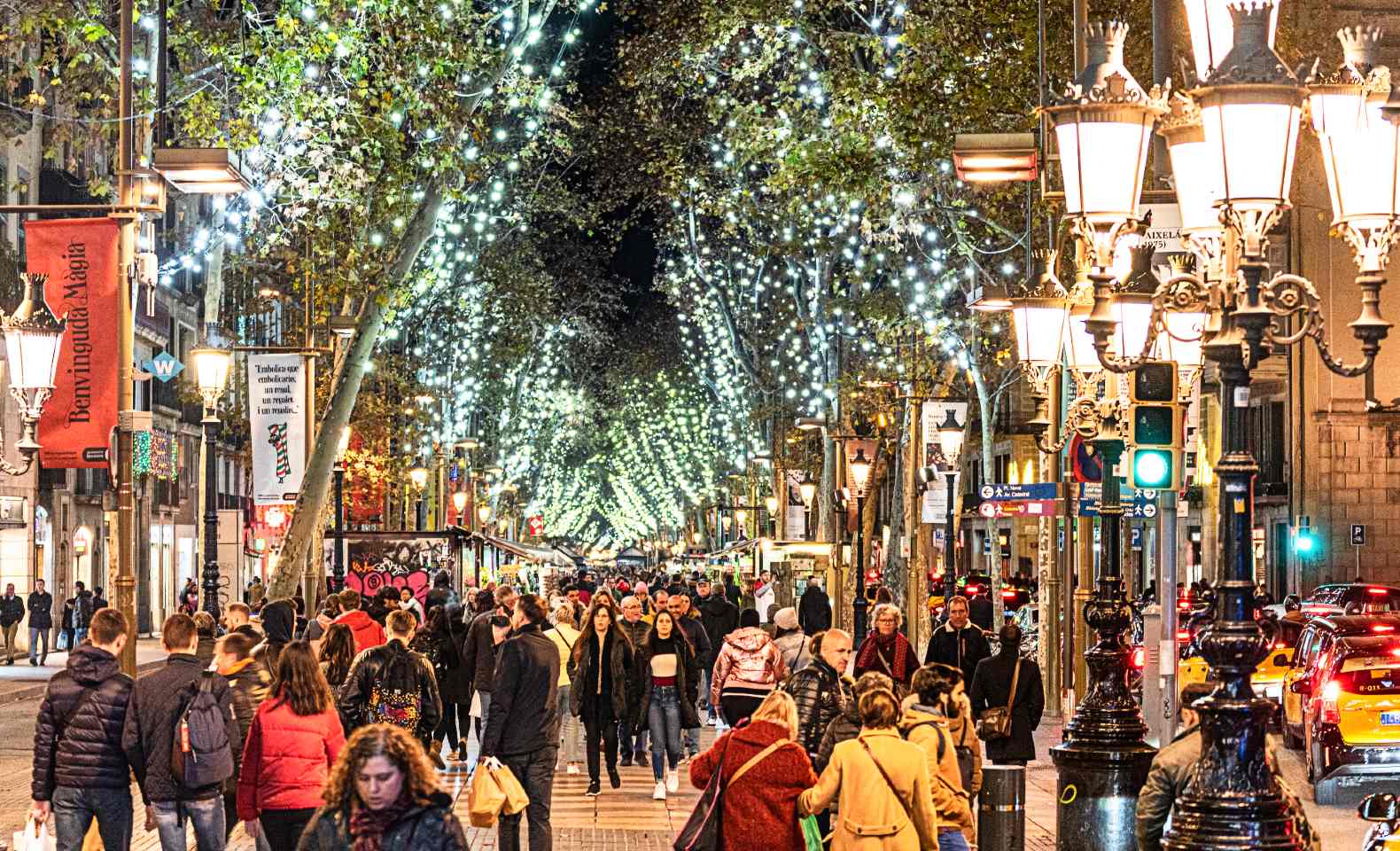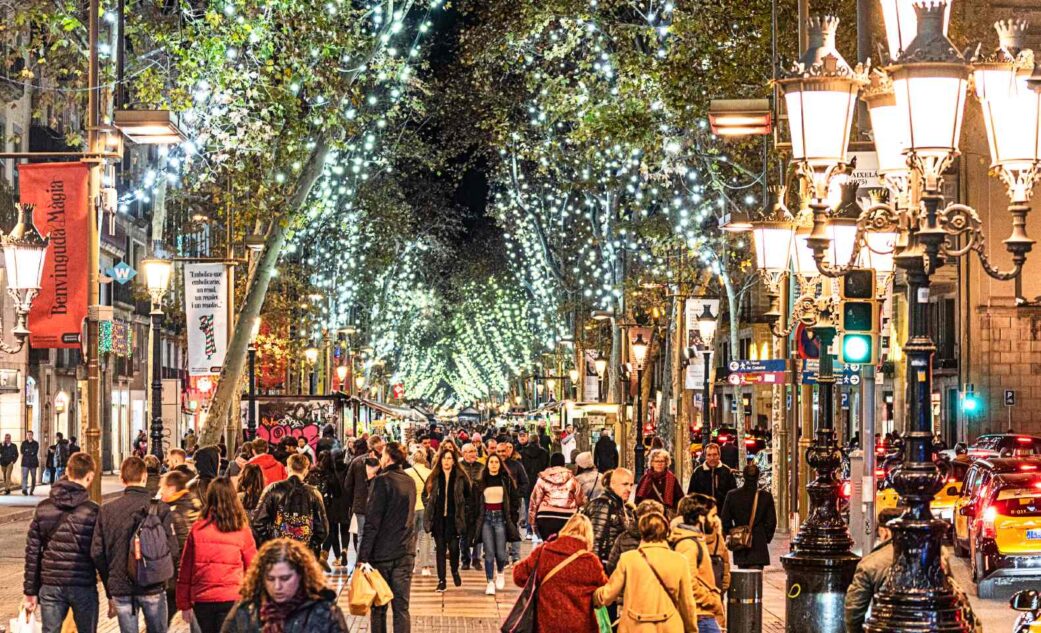 See the Start of the Christmas Season
As November winds down, Barcelona begins its transformation into a winter wonderland – as much as it can being on the Mediterranean!
The streets light up with festive decorations, and holiday markets spring to life, signaling the onset of the Christmas season.
Some great areas to check out are: Las Ramblas, Plaza Catalunya, and the decorated facade of Casa Batllo.
Related: What to Do in Barcelona at Night
Get Some Churros con Chocolate
If you've ever visited Barcelona in the fall, you'll know churros con chocolate in Barcelona are a common sight, but make sure to steer clear of poor quality imitations!
Head to Calle Petrixol, located between the Liceu and Catalunya metro stations, to find the best.
This charming alleyway houses two of my favourites: La Granja Pallaresa and Granja Dulcinea. Their velvety dipping chocolate is the perfect treat for Barcelona November cold.
Similar months in Barcelona: Barcelona in October or Barcelona in December
Barcelona Events in November 2023
Here's a quick breakdown of all the best Barcelona December events for 2023:
Fira de Santa Llucia: November 25th to December 23rd (Christmas market @ Barcelona Cathedral)
Fira de Nadal de la Sagrada Família: November 29th to December 23rd (Christmas market @ Sagrada Familia)
Barcelona Jazz Fest: October 16th to December 30th (Various)
Ice Skating: Late November till January 6th, 2023 (Placa de Catalunya)
Castanyada: Chestnut cookouts with sweets (all over the city, throughout December! try at Ronda de Sant Pau, 76)
Got any other November events on the horizon? Let me know and we'll add it to the list!
Concerts in Barcelona in November 2023
Madonna: November 1st and November 2nd (Palau Sant Jordi)
Fear Factory: November 10th (Razzmatazz)
Jesus and Mary Chain: November 17th (Sala Apolo)
Hannah Diamond: November 24th (Sala Apolo)
Things to Do in Barcelona in November FAQ
Is Barcelona good to visit in November?

Yes, Barcelona in November offers a more authentic experience with fewer tourists, pleasant weather (though not too hot), and a range of cultural events like the Barcelona Jazz Festival, making it a great time to visit.

Is Barcelona still warm in November?

November in Barcelona is mild with temperatures ranging from 15°C to 20°C (59°F to 68.0°F). It's not as warm as summer, but it's not too cold either. Don't expect to be walking around and a t-shirt and shorts.

Can you still swim in Barcelona in November?

While the Mediterranean Sea is cooler in November, some brave souls might venture a dip. However, November in Barcelona is not the ideal month for beach swimming.

Does it snow in Barcelona in November?

Snow is rare in Barcelona, especially in November. While the city experiences cooler temperatures, snowfall is not typical.

What to wear in Barcelona in November?

Pack layers for November in Barcelona. Daytimes are mild, but evenings can be cooler. A light jacket, scarves, and comfortable walking shoes are recommended.

How busy is Barcelona in November?

Barcelona in November sees fewer tourists compared to the summer months, making it less crowded and more relaxed, ideal for a peaceful exploration of the city.

What to do in Barcelona Spain in November?

November in Barcelona offers a mix of cultural events, from the Barcelona Jazz Festival to various film festivals. Explore historic sites, visit local markets like the Santa Llucia Christmas Market, and enjoy the city's culinary delights (panellets, chestnuts, and paella), all with fewer crowds.
Ready to Visit Barcelona in November?
We've discovered that Barcelona in November is a great blend of cultural festivities, gastronomic delights, and artistic explorations.
That said, if you're still stuck on things to do in Barcelona in November don't be shy.
Just drop me a line in the comments below for custom advice, and we'll get that Barcelona November holiday rolling 🙏