Barcelona Paella Experience: Tasting Menu at 25% Off
Book online with Barcelona Hacks and save money!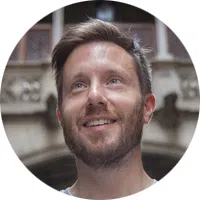 On this page we're offering you a PAELLA TASTING MENU that includes 3 DELICIOUS TAPAS hand-picked from our readers' list of Barcelona restaurant favourites: BODEGA JOAN.
Continue reading to see exactly which tapas you'll get but REMEMBER: the only way you'll be able to get the special online price of €27.00 pp is by using the form below.
PS: after the success of our first tasting menu we've added a more elaborated tasting menu option that costs €35.00.
Bon appétit!
The Menu
Conditions
You're free to choose what paella you'd like when you arrive. Your paella can be fish, meat, surf and turf, or vegetarian.
The paella tasting menu is for a minimum of 2 people.
To complete the booking you'll need to make a €5.00 deposit for every adult and a €3.00 deposit for every child. You'll receive a booking confirmation via email with a total that will be deducted from the meal price at the restaurant.
CANCELLATIONS: cancellation emails sent to [email protected] with at least 12 hours notice before the meal will get a full refund, which will be paid back within 24 hours of the notice.
The restaurant will confirm your booking via email (customer service hours 9:00-23:00 Barcelona time). Should there not be availability for your chosen time they will suggest an alternative, and if one cannot be found you'll be reimbursed in 24 hours.
Offer is not valid for New Year's Eve.
How to get to Bodega Joan
Bodeda Joan is found at Carrer del Rosselló 164 (Barcelona). The closest metro station is DIAGONAL (blue line L5 or green line L3).