Barcelona in October: What to Do + Events & Concerts (2023)
October in Barcelona is a month of transformation: the summer heat fades and the city embraces the gentle touch of autumn.
That's all fine and dandy, but what to do in Barcelona in October?
Let's walk through all the top Barcelona October events, concerts, and top things to see!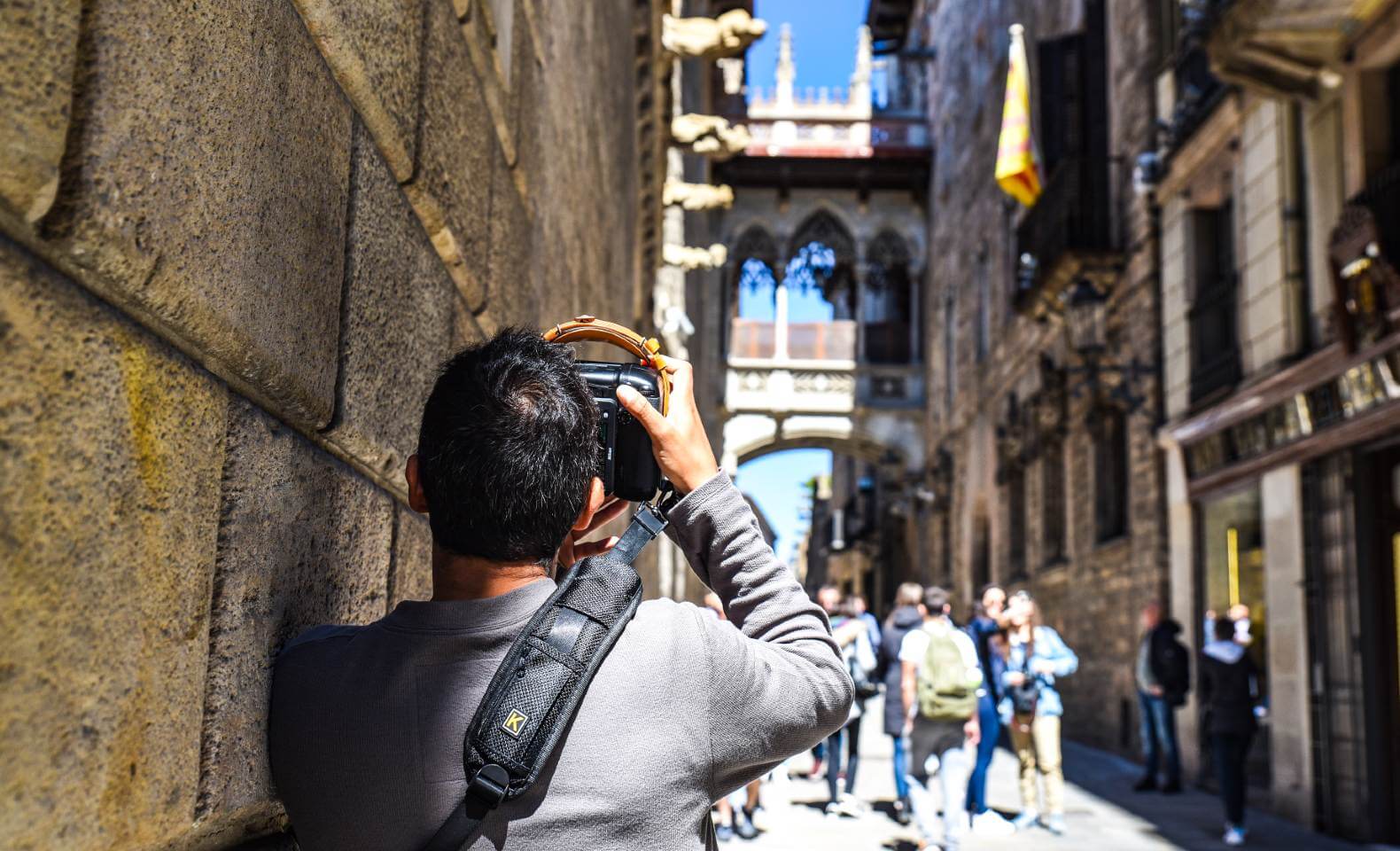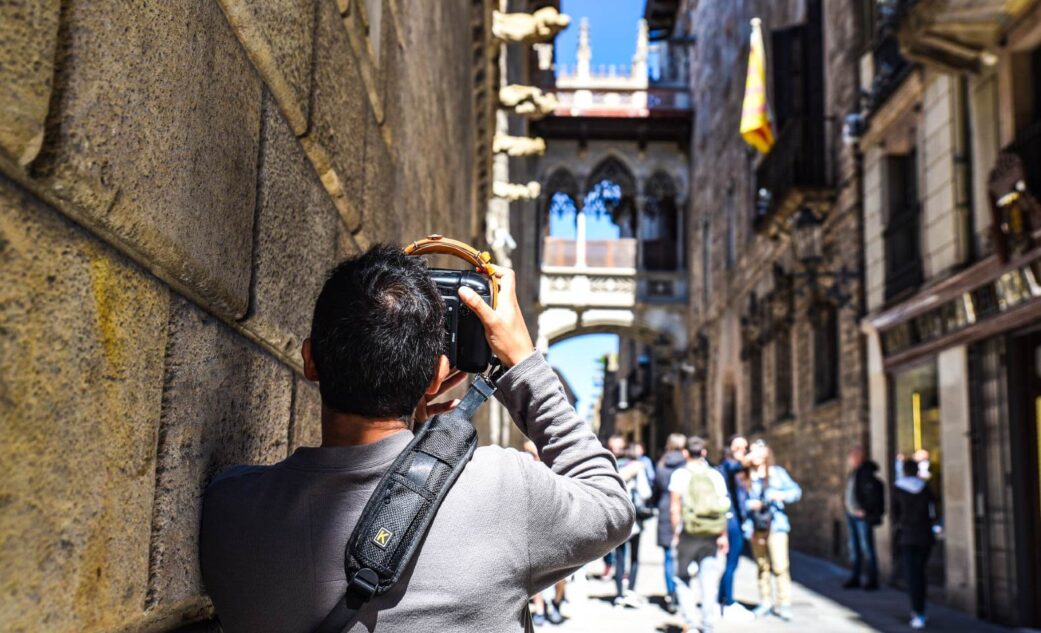 Is October A Good Time to Visit Barcelona?
Yes, October is a great time to visit Barcelona!
October weather in Barcelona strikes a perfect balance between the sweltering summer and the chilly winter.
The beach weather may be over, but the city remains bathed in a warm glow, making it an ideal time for sightseeing.
One of the twin benefits of visiting Barcelona in October, along with the pleasant weather, is the noticeable slowdown of the summer tourism rush.
This means shorter queues the best things to do in Barcelona – and a more relaxed atmosphere in the city's famous plazas and boulevards.
Finally, Barcelona architecture, bathed in the soft autumn light, looks even more stunning, making it a photographer's dream.
⚠️ 

Warning

⚠️

: Barcelona's top two attractions must now be booked in advance.
You can book fast track tickets to both individually or get them as part of a discount pass:
You will not be able to book these tickets on site – lock in your tickets ASAP or you could miss out.
What's the Weather Like in October?
October brings a mild Mediterranean climate to Barcelona.
Expect an average high of 23° (73.4°F) during the day, dipping to a comfortable 17° (62.6°F) degrees at night.
While you can safely leave your winter jacket at home, packing an umbrella might be a good idea, given the occasional rainy days in Barcelona.
It's advisable to carry a light jacket, a hoodie, and some long pants – the flip flops can be left at home unless you're planning on going to Barcelona's best beaches in early October.
Similar months in Barcelona: Barcelona in September or Barcelona in November
Things to Do in Barcelona in October 2023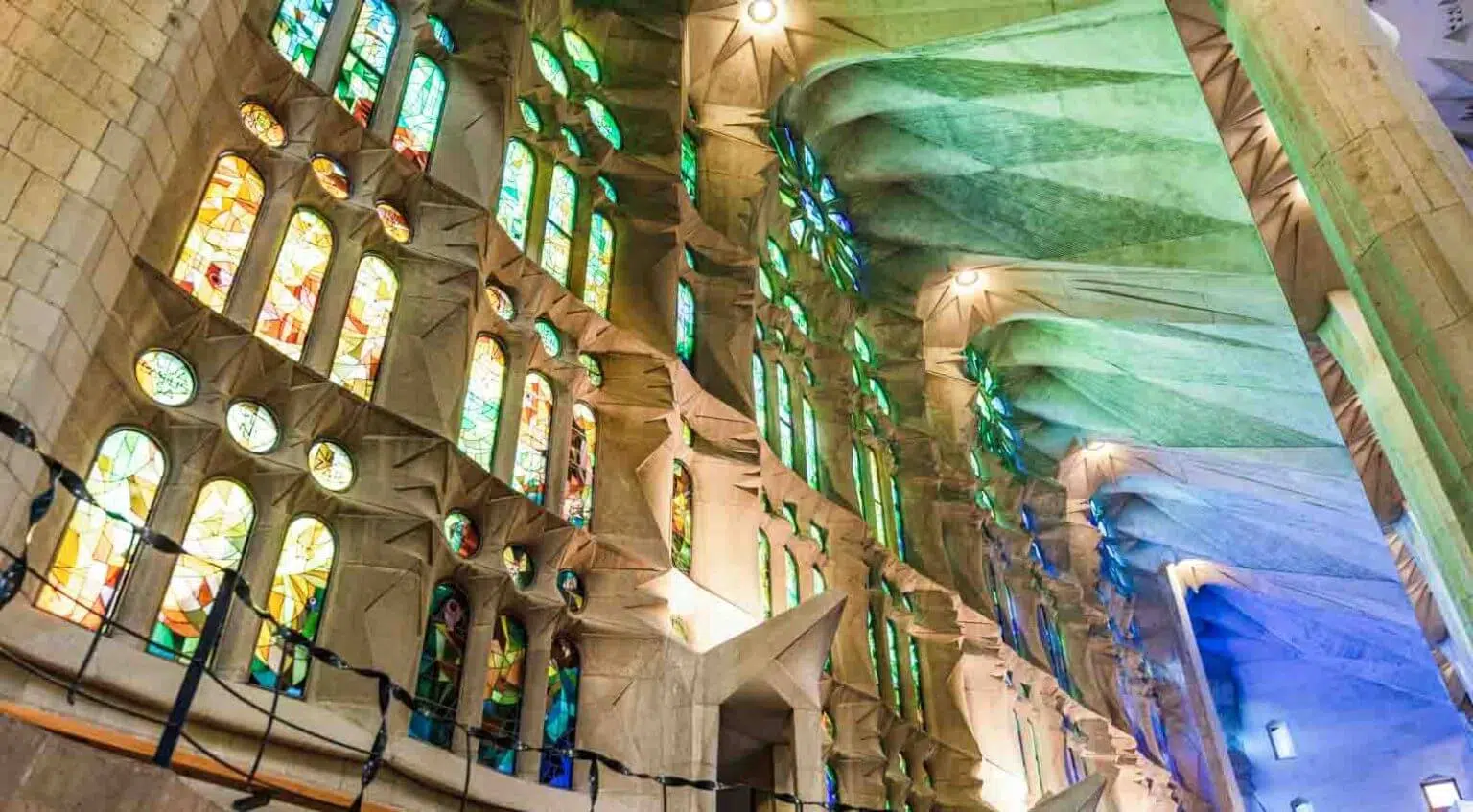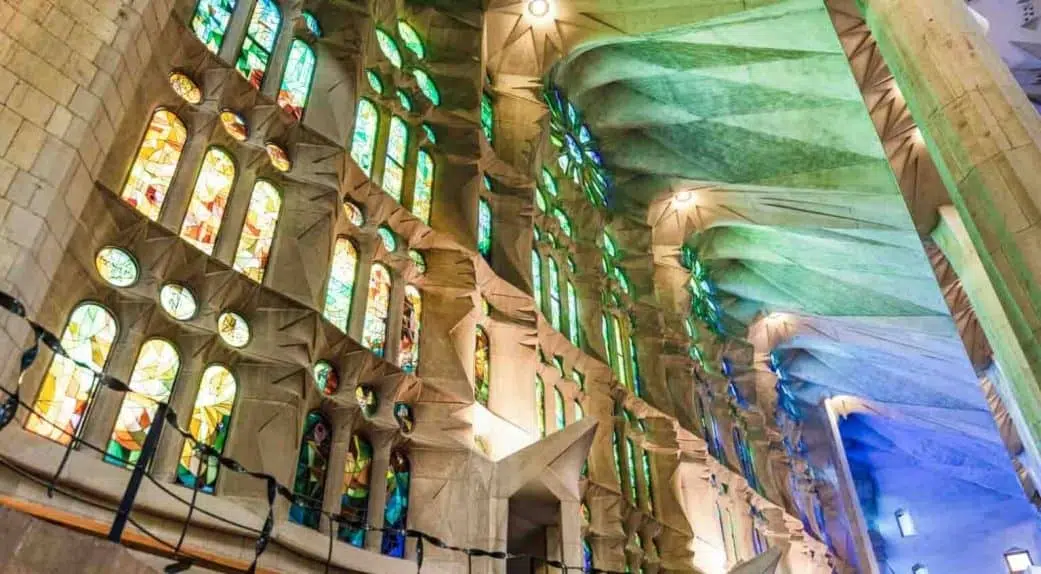 Check out Stunning Sagrada Familia
Whether it's October in Barcelona (or literally any other month) you just can't visit without seeing Antoni Gaudí's Sagrada Familia.
The enormous basilica, in my opinion the most unique church in the world, rains down rainbow light through its stained glass windows and tells the story of Jesus unlike any other.
Taking Sagrada Familia guided tours are a great way to get your head around it.
International masses in October run the 8th, 15th, 22nd, and 29th at 9:00 am.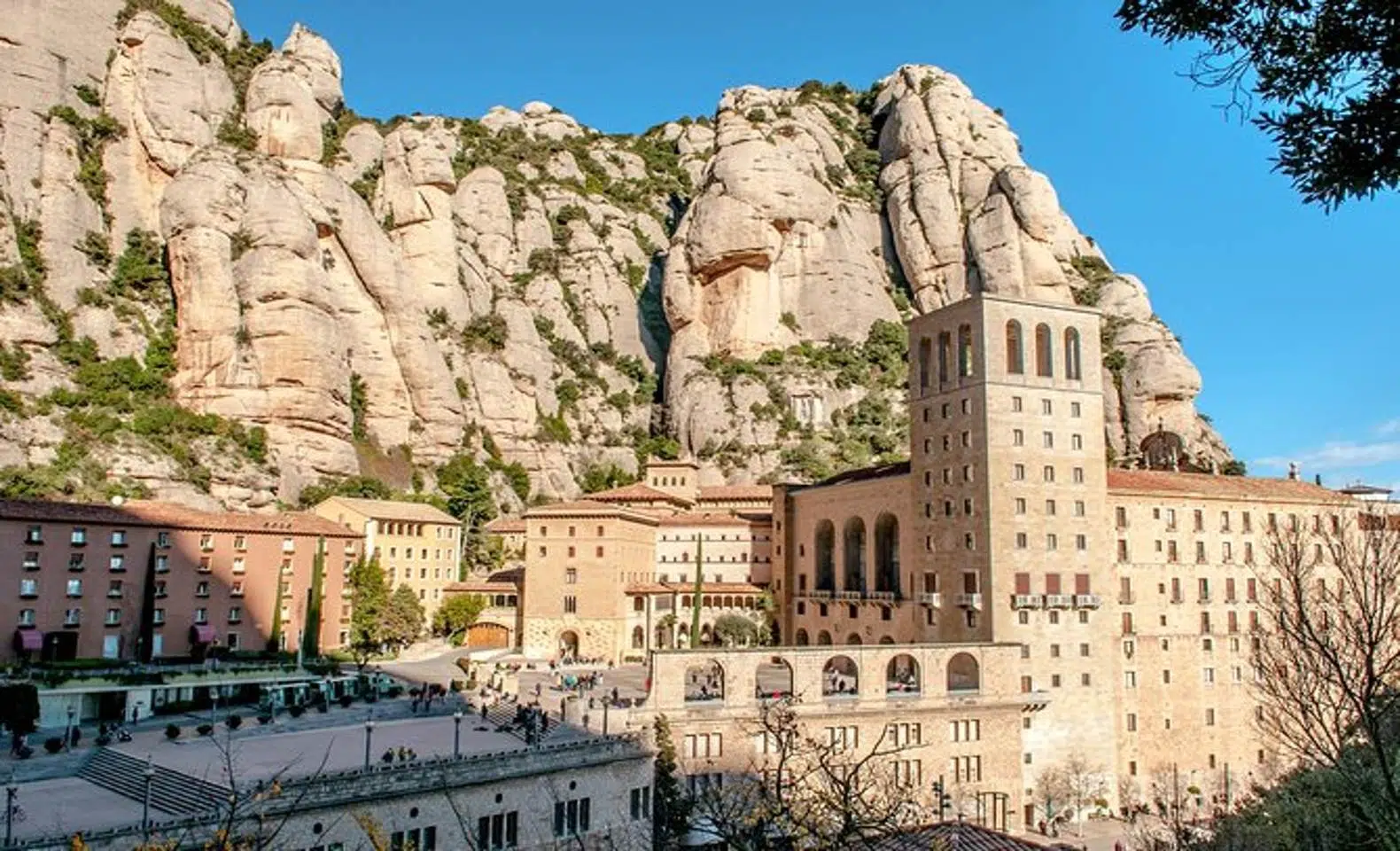 Visit Breathtaking Montserrat
Montserrat, a majestic mountain range located just outside Barcelona, is a must-visit on any Barcelona itinerary.
The Montserrat Monastery, perched atop the mountain, offers panoramic views of the surrounding landscape.
The monastery is also home to the revered Black Madonna statue. The serene ambiance and spiritual significance of Montserrat make it a popular pilgrimage site.
Explore the City with a Bike
Barcelona's extensive network of nearly 300 km of bike lanes and flat terrain makes it a cyclist's paradise.
Rent a bike and explore the city's iconic landmarks, top Barcelona parks, and beaches.
In Barcelona in October, the cooler weather ensures a comfortable ride, allowing you to cover more ground and discover Barcelona hidden gems.
Looking to learn more about Barcelona? Upgrade to one of Barcelona's best bike tours.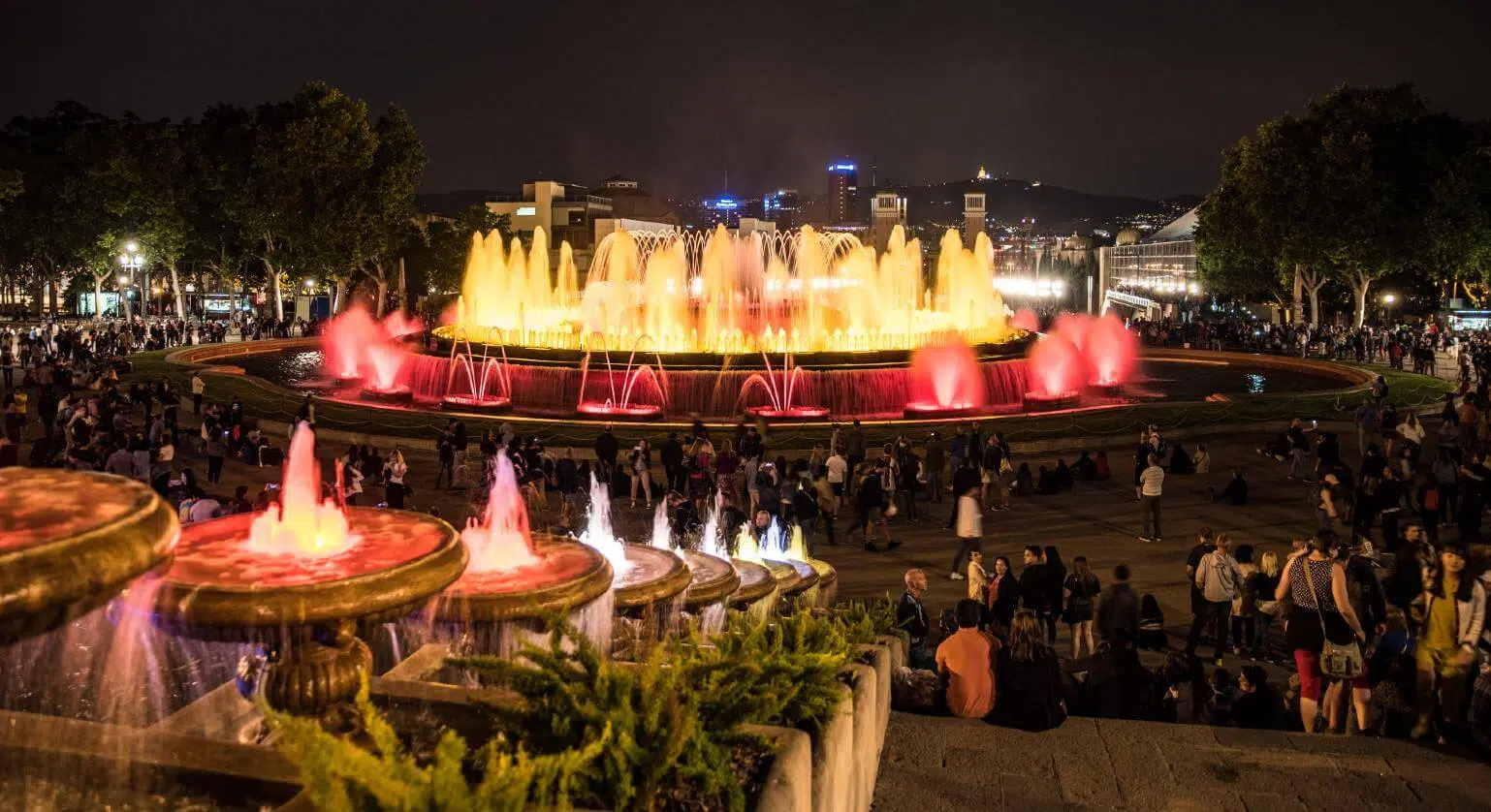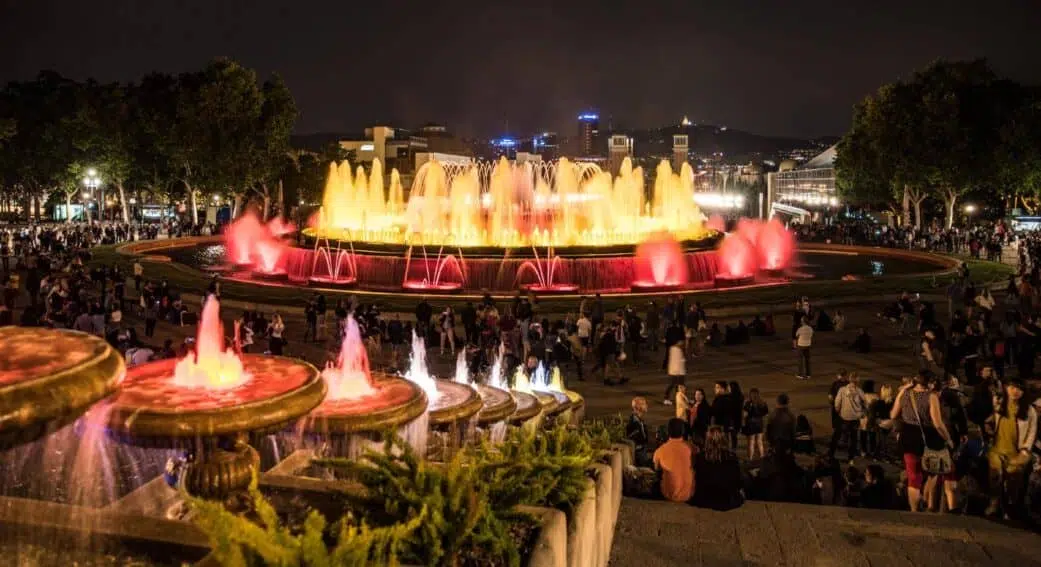 Attend the 48 Hour Open House BCN
Imagine going underground to the control room of the Magic Fountain (pictured) and seeing how it works!
The 48h Open House BCN Festival is a yearly architecture and urbanism event that makes things like that possible. Along the way you can expect:
Guided tours for small groups in specific buildings
Self-led explorations of buildings and areas
Audio-assisted building tours and routes
With over 220 buildings in play, you're bound to find something for you.
October 2023 dates: October 21-22.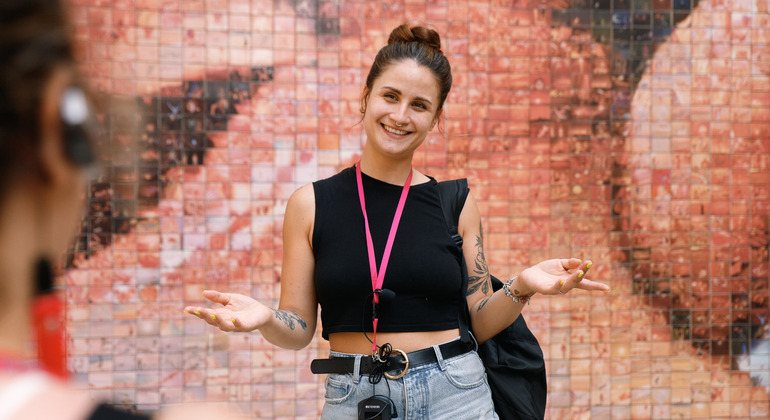 Take a Free Walking Tour of the City
Again, Barcelona in October is still optimal weather to explore on foot – and there's no better way to learn the city than with a free walking tour of Barcelona.
This two hour tour with a licensed guide will unlock city secrets like no guidebook can – and it's free!
Want something a bit more specific? Check out the best Gaudi tours or the best Barcelona city tours.
Save Money with an All-in-One Barcelona Tourist Pass
Whether you're visiting Barcelona in October or not, the Barcelona Pass is a boon for first-time visitors.
It offers skip the line access to major attractions like the Sagrada Familia, Park Guell, a city tour app, + Casa Batllo or the Bus Turistic.
Not only does it guarantee your spots at places that usually sell out – but it also includes a 10% digital discount code that can be applied to virtually anything else you can book.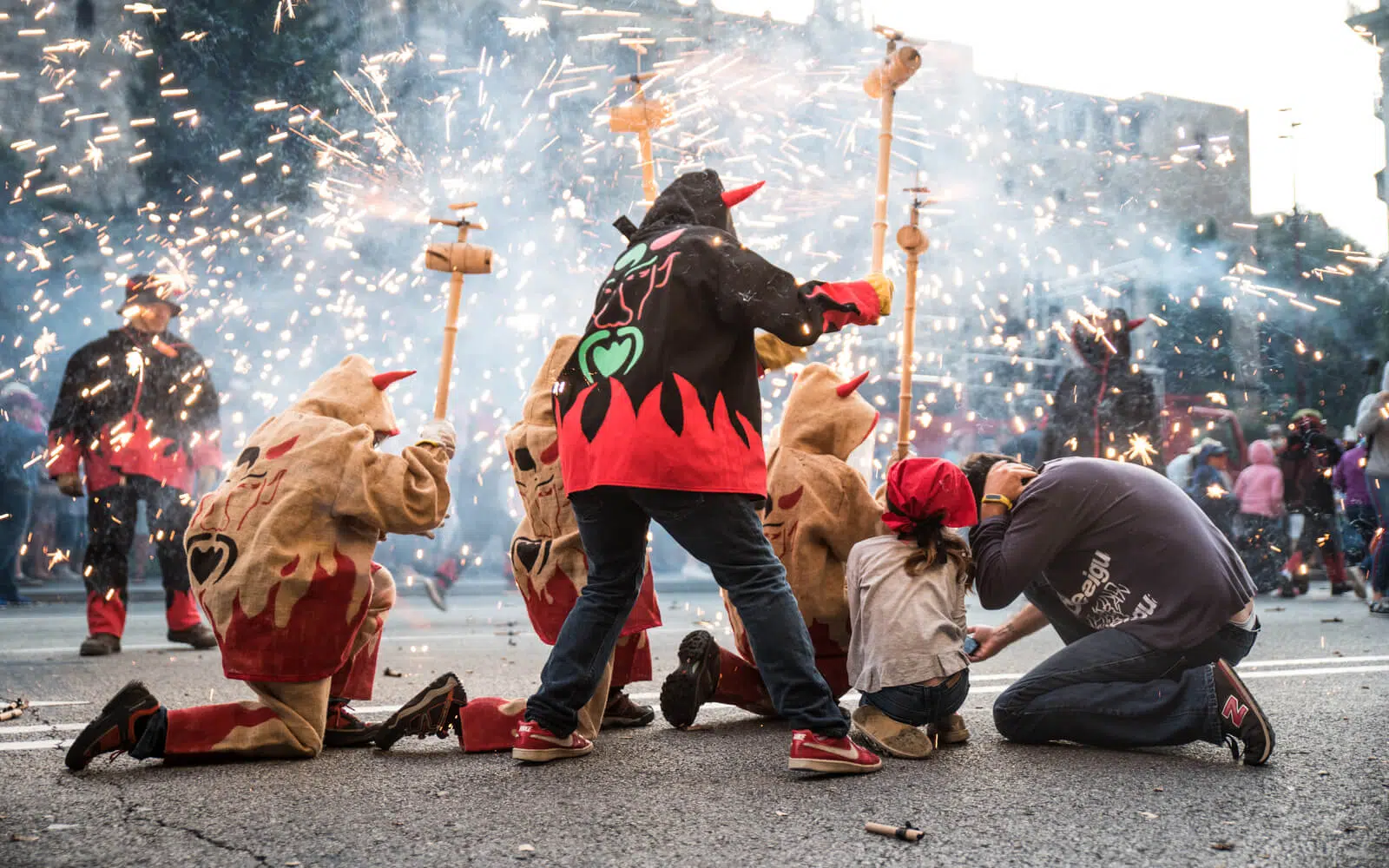 Local October Barcelona Traditions
Barcelona October festivities kick off with the Festes del Roser, the grand celebration of Las Ramblas. Expect parades, food, music, and decorations.
On October 12, the Dia de la Hispanidad is observed, marking the day Christopher Columbus set foot in America – Barcelonians typically don't celebrate this, so you may want to go to Madrid!
Lastly, on October 31st Barcelona observes All Saints Day. It's a time for loved ones to come together and indulge in traditional delicacies like roasted chestnuts and marzipan treats known as panellets.
Buy your panellets in October at Passtiseria Escriba or Bubo.
Feel the Passion of a Flamenco Show!
With the weather cooling in October there's no better place to warm up than the fiery passion of the best flamenco shows in Barcelona.
This traditional Spanish art form, comprising singing, dancing, snapping, and guitar playing, is an integral part of the city's cultural fabric.
Venues like Tablao Cordobes offer mesmerizing performances that transport you to the heart of Andalusia.
Visit Barcelona's Oktoberfest
Experience the fervour of Oktoberfest in Barcelona – without the overpriced accommodation!
Held near Plaça Espanya in a massive 6.500 m2 tent, it's a celebration of German culture, food, and Paulaner beer.
The October 2023 version runs from October 4th to 15th.
Related: What to Do at Night in Barcelona
Check Out Barcelona Museums
October brings a bit of rain, so there's no shame in planning some indoor activities – and Barcelona's best museums offer just that.
For the young and 'Instagrammy' I recommend the Moco Museum, a modern art marvel featuring artists like Banksy and Andy Warhol.
The Picasso Museum is also a great option to explore the early days of a master and get some Barcelona history thrown in for good measure.
Take a City Tour and Get Your Barcelona PhD
Barcelona, with its blend of ancient and modern architecture, is chock full of history and symbolism.
As far as things to do in Barcelona in October, taking Barcelona's top city tours is probably the best way to get a hand on the city – through thoughtful wisdom and humour from a pro guide.
Whether it's Gaudi tours, bus tours, food tours, or anything else – the city has you covered!
Visit Gaudi's Casa Mila by Day
Casa Mila, also known as La Pedrera, is one of Gaudi's architectural masterpieces – built as a mansion for rich industrialists at the turn of the century.
This UNESCO World Heritage site, with its undulating façade and intricate ironwork, is a testament to the genius of Antoni Gaudi.
The rooftop, adorned with chimneys resembling warriors, offers a unique perspective of the city.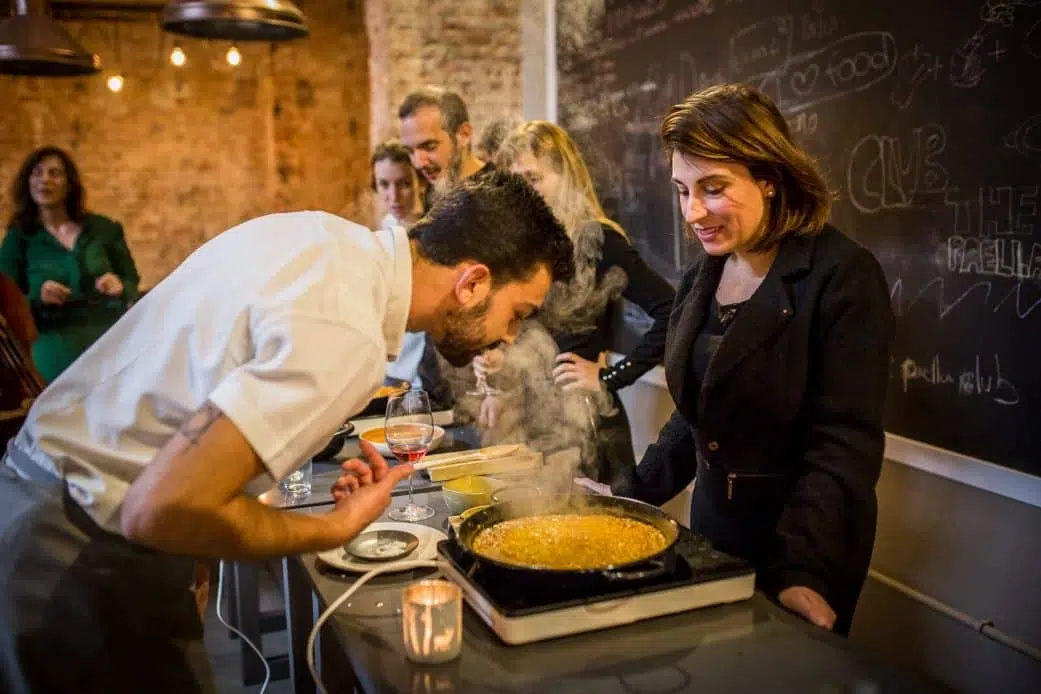 Take a Paella Cooking Class!
Delve into the world of Spanish cuisine by enrolling in a cooking class.
Learn to prepare traditional dishes like paella, tapas, and churros under the guidance of expert chefs. It's not just about cooking; it's about immersing yourself in Spanish culture and traditions.
There's no better place to do this than at Paella Club, where you can also learn few Spanish appetizers and enjoy bottomless wine – here, it's impossible not to meet new friends!
Not a fan of cooking? Check out Barcelona's best paella restaurants instead.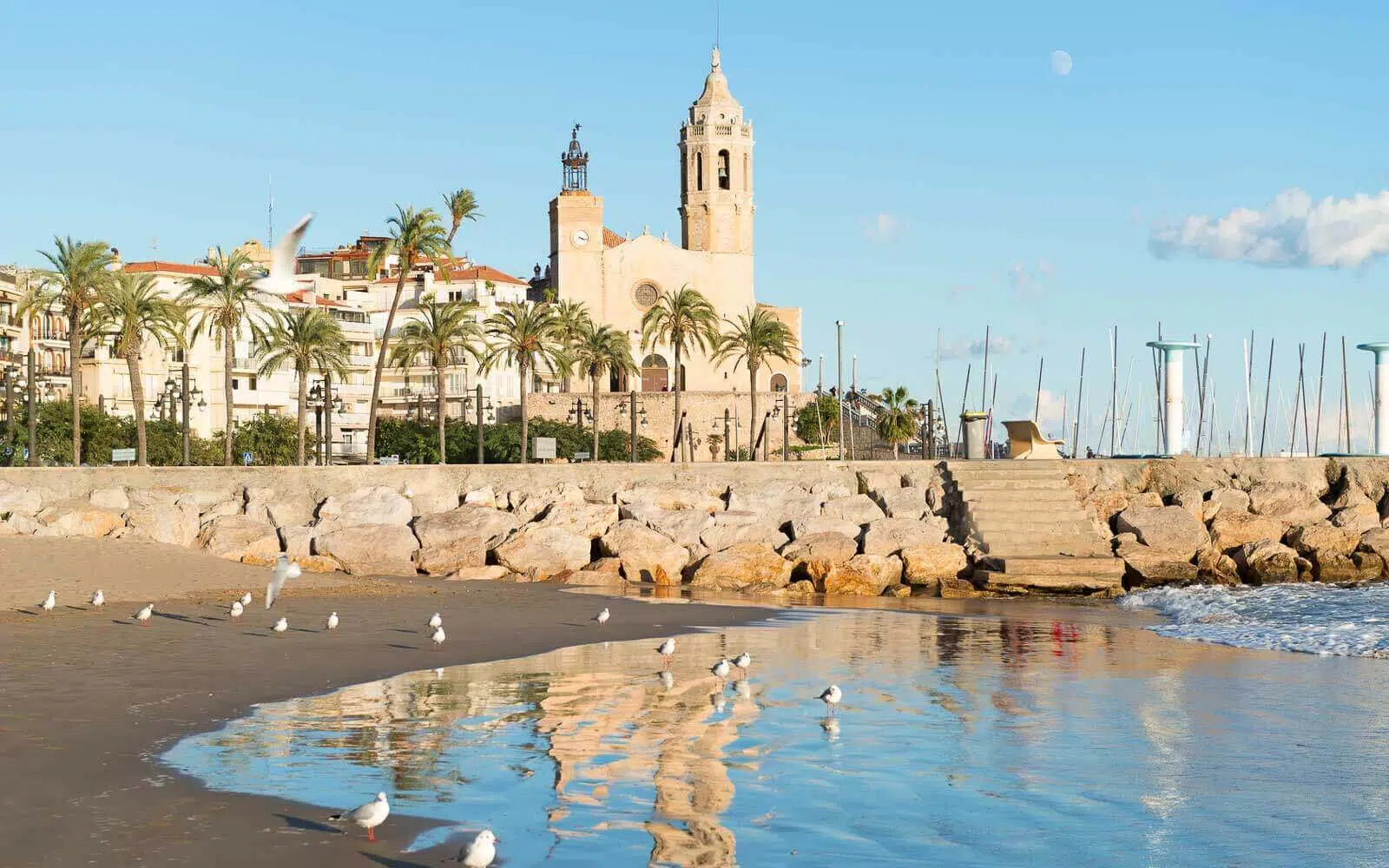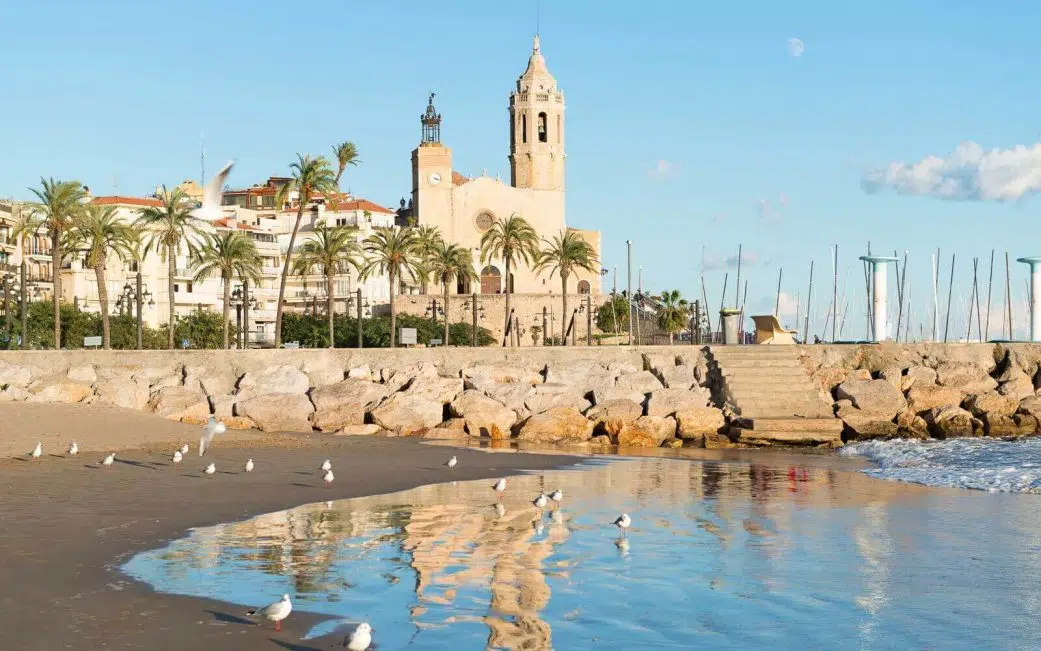 Sitges Film Festival
The picturesque town of Sitges, a great thing to see while visiting Barcelona in autumn, hosts an annual film festival dedicated to fantasy and horror genres.
It's a haven for cinephiles, offering screenings of international films, workshops, and panel discussions.
The October 2023 version of the Sitges Film Festival runs from the 5th to the 15th.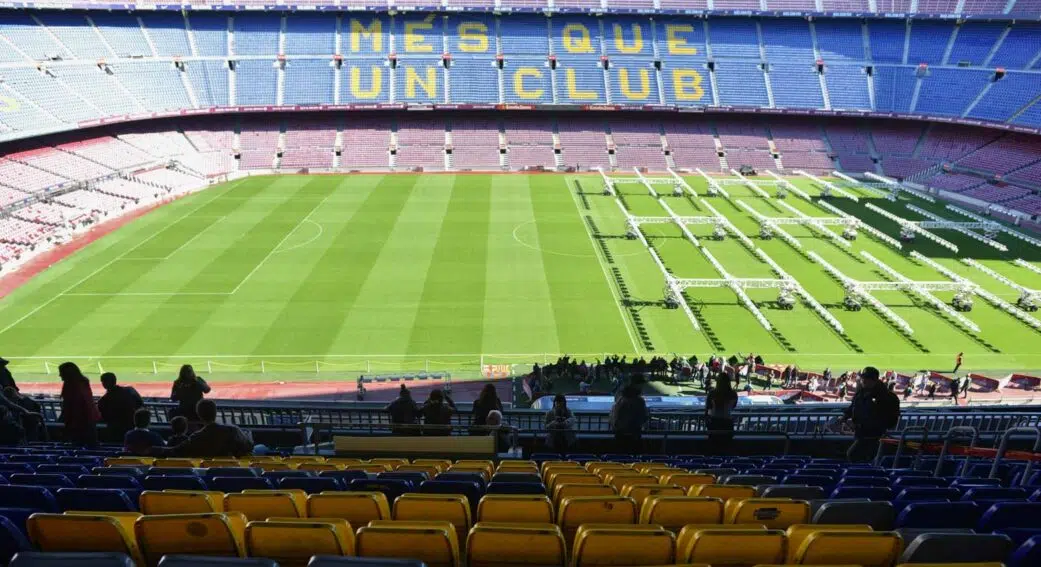 Experience Camp Nou
Warning: In October 2023 the stadium and a large part of the museum will be closed for renovations. Barcelona FC will play the entire 2023-2024 season at the Estadi Olímpic Lluís Companys.
Camp Nou, the iconic stadium of FC Barcelona, is a pilgrimage site for football fans.
The stadium tour offers a behind-the-scenes look, taking you through the players' tunnel, dressing rooms, and the museum showcasing the club's glorious history.
Click the button below to see what's included in the tour during the 2023-2024 season:
Wondering what to do in Barcelona in October? You should also consider Barcelona FC October home games: October 22nd (Atletico), October 25th (Shakhtar Doneskt), October 28th (Real Madrid).
Barcelona Events in October 2023
Here's a quick breakdown of all the best Barcelona October events for 2023:
Festa Major de la Barceloneta: September 29th to October 8th:
Oktoberfest Barcelona (Fira Barcelona Montjuïc): October 4th to October 15th:
Festa Major de la Rambla: October 7th to 12th
Halloween at Poble Espanyol: October 21st to November 12th
Castanyada: Chestnut cookouts with sweets (all over the city, throughout the month!)
Got any other October events on the horizon? Let me know and we'll add it to the list!
Concerts in Barcelona in October 2023
Blink 182: October 4th (Palau Sant Jordi)
The Hives: October 4th (Razzmatazz 3)
Teenage Fanclub: October 18th (Paral-lel 62)
Richie Hatwin: October 28th (Parc del Forum)
Related: Is Barcelona Worth Visiting?
What to Do in Barcelona in October FAQ
Is it a good time to visit Barcelona in October?

October in Barcelona offers a pleasant balance between the summer heat and winter chill. The city is less crowded, making it ideal for sightseeing. The month is rich in cultural festivities, from the Festes del Roser to the Fires de Sant Narcís festival.

Whether you're into history, food, or festivals, Barcelona in October promises a memorable experience.

Is Barcelona still warm in October?

Barcelona in October retains a mild warmth. While the intense heat of summer subsides, daytime temperatures often hover around a comfortable 20-23 degrees Celsius (68-73°F).

Evenings might be cooler, but the overall climate remains pleasant, making it suitable for outdoor activities and exploration. Light layers are recommended for daytime, with a sweater or jacket for the evenings.

Can you still swim in Barcelona in October?

While Barcelona's beaches remain accessible in October, the water temperature starts to cool down, averaging around 20-22 degrees Celsius (68-72°F). Some visitors might find it refreshing and suitable for a quick dip, while others might find it a bit chilly. It largely depends on personal preference.

What to wear in Barcelona in October?

In Barcelona during October, it's advisable to opt for layered clothing. Daytimes are generally mild, so light shirts, T-shirts, and dresses work well. As evenings can be cooler, carrying a medium-weight jacket or sweater is recommended.

How busy is Barcelona in October?

Barcelona in October experiences a noticeable decrease in tourist crowds compared to the peak summer months. While it remains a popular destination, the influx of visitors is more moderate.

This reduction in tourist numbers means shorter queues at major attractions, easier accommodation bookings, and a more relaxed ambiance in the city's iconic spots. The streets, plazas, and beaches become less congested, offering a more authentic and leisurely experience.
Planning a Trip to Barcelona in October?
I've gone through all sorts of Barcelona October activities and hope you've found some here.
That said, if you're still wondering what Barcelona is like in October, or anything else – write me in the comments below!
Enjoy your Barcelona October 🎃