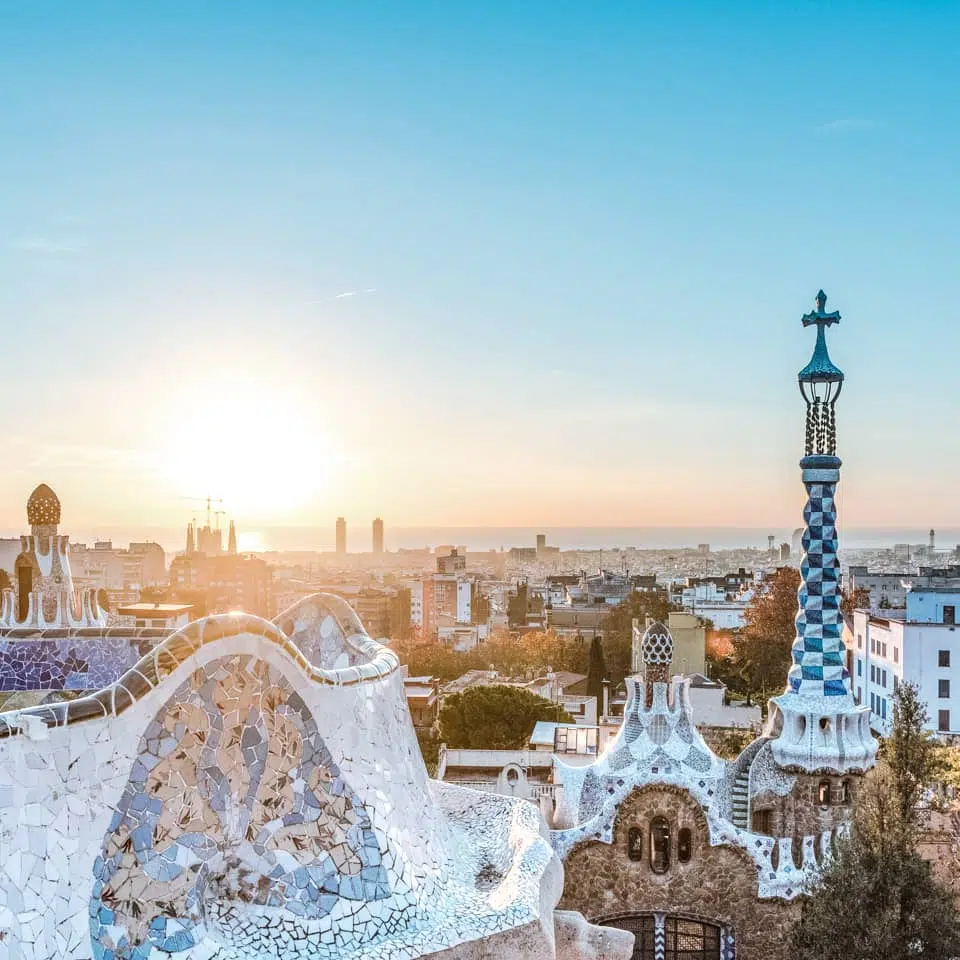 Your Barcelona Guide
Book the attractions and live your best holiday
Who are we?
I'm a Canadian that's been in Barcelona for 10 years and together with my team of Barcelona travel insiders we're Muve Travel.
Allow us to introduce ourselves… I have a feeling we're going to get to know each other along the way!
Read our story
Ashley

Pedro

Oscar

Valeria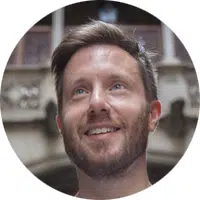 My advice before coming to Barcelona
Hola! Want to organize an amazing trip to Barcelona?
On my Barcelona travel blog I've utilized my local experience to craft articles with hotel tips, top itineraries, ​​best restaurants, tourist passes, must-see attractions and everything else you need to enjoy the city to the fullest.
Any questions? Leave me a comment at the bottom of the articles.
I get back to everybody!
Visiting Barcelona in September 2023 (+ Festival Guide)

I get why you're here – you're trying to get one last drop out of summer by travelling to Barcelona in September. First of all, solid move. There are so many events in Barcelona September that there might not be a better time of year to visit. Let's break down September in Barcelona. Visiting Barcelona in […]
Load more articles
8 Best Barcelona Wine Tours + Top Wine Tours from Barcelona

The best Barcelona wine tours are a feast for all five senses. You'll walk amongst the grapevines, learn about the winemaking process, and hear fascinating stories about the Catalonian countryside. Taking a wine tour of Barcelona is also a chance to discover the secret behind every bottle, and the labour of love that makes each […]

Casa Milà (La Pedrera) Visit Guide: Epic Facts & Tips (2023)

Casa Milà is the last mansion Catalan wonder architect Antoni Gaudí designed before ultimately giving his life (quite literally) to the Sagrada Familia. This modernist apartment block, also known as La Pedrera (Stone Quarry), gives new meaning to the phrase 'chiselled out of stone' – more than 1,000,000 tourists line up to visit Casa Mila […]

3 Houses of Gaudí Pass: Gaudi Combo Ticket Package (New 2023)

The 3 Houses of Gaudi aren't just a highlight package of Barcelona's local starchitect. They're three of the top attractions in Barcelona, and they aren't just suggestions – they're three cultural can't-misses. Booking these Gaudi houses tickets doesn't have to be a mess of clicks and credit cards either. Let's look at how to get […]

8 Best Barcelona Bike Tours + E-Bike & Half Day Tours

Taking a Barcelona bike tour is a perfect way to explore the wonders of this beautiful and historic city. With bike tours, you can experience hidden gems and soak in the warm Mediterranean sun at the same time. A quick spoiler – I've ranked the Highlights and Hidden Gems Bike Tour number one for its […]

52 Best Restaurants in Barcelona: Where to Eat in BCN

Here's my guide on the best restaurants in Barcelona. Whether you're looking for value tapas bars, local Catalan cuisine, or tasting menus at Michelin star stunners I'll have it listed here – I might even throw in the odd street food joint. Let's take a deeper look at the Barcelona restaurants dominating the local food […]
We Answer Your Barcelona Tourist Questions
In this section you'll find concise answers to our readers' top questions.
Where to eat near the Sagrada Familia? Is it better to visit Casa Batlló or La Pedrera? Can you visit the Camp Nou on the day of a match? We've got the answers 😉