Is Barcelona Worth Visiting? 12 Great Reasons to Visit Barcelona
Is Barcelona worth visiting? To me, it's almost a comical question.
As a local who's spent 12+ years here, I've got a long list of reasons to visit Barcelona – but you may not agree.
That's why I want to go through the reasons, so you can discover whether Barcelona is worth it or not.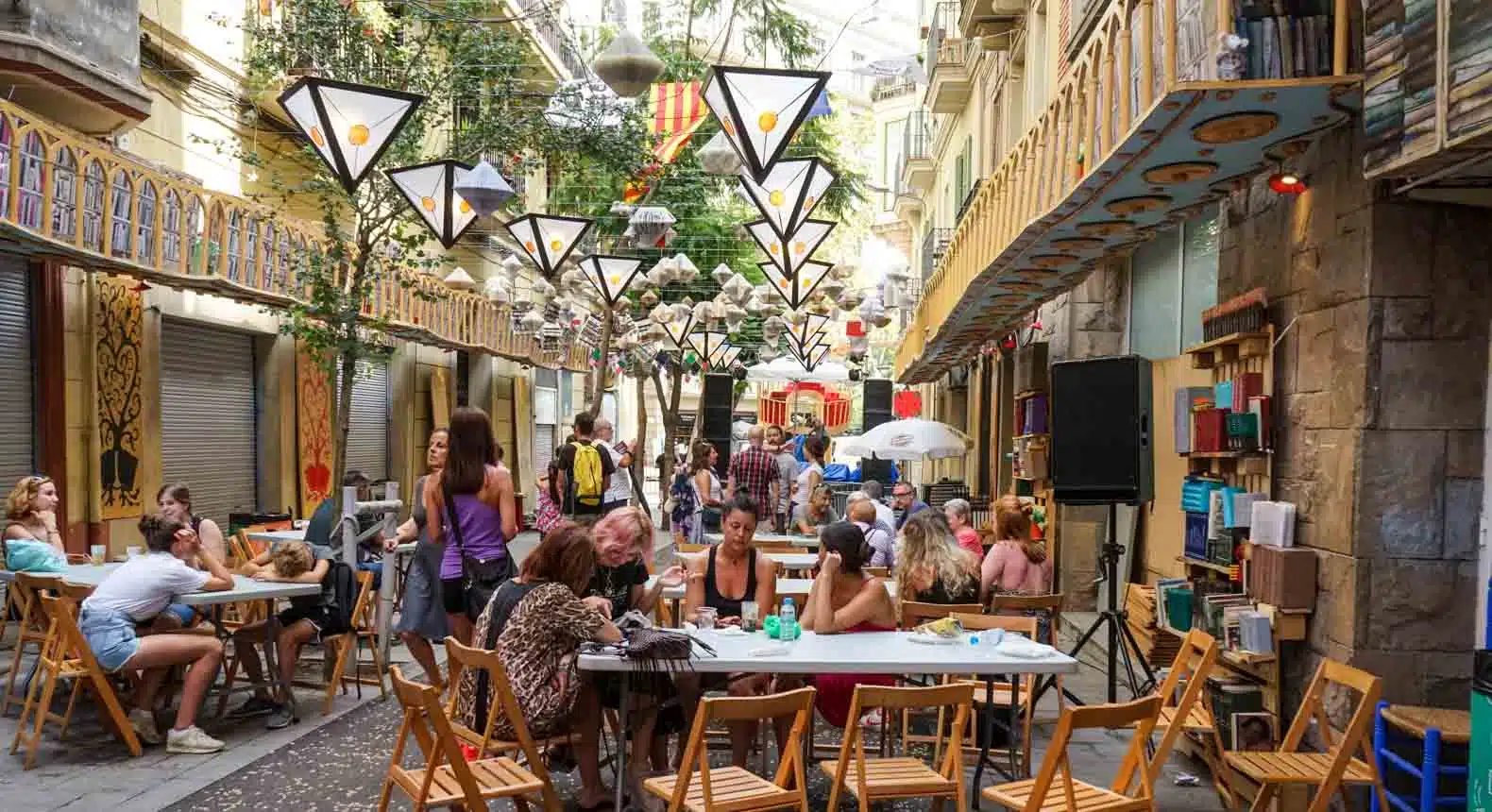 Is Barcelona Worth Visiting? 12 Reasons to Visit Barcelona
If you're reading this article you're probably on the fence about visiting – so allow me to introduce myself.
I'm Ash, and I'm a Canadian who's been living in Barcelona for 12 years.
I wanna help convince you that it's worth it to visit – so here's my list of reasons to visit Barcelona.
I'm gonna keep it honest though – so keep reading till the end where I'll list 3 reasons not to visit Barcelona!
In this post I'll be covering all the main questions:
Is Barcelona easy to get around?
Is Barcelona dangerous?
What's Barcelona like?
Why visit Barcelona?
Why not visit Barcelona?
Is Barcelona affordable?
If you end up coming, give us a bookmark or a Facebook like – we've been helping tourists plan Barcelona itineraries (and offering free advice) for almost 10 years now.
Just write me below to test it out 😉
Reason #1: It's One of the Most Versatile Cities
Barcelona has a unique geographical setting, sandwiched between the Mediterranean Sea and the Collserola mountains.
In my list of top things to do in Barcelona, you'll see there's a unique blend of beach relaxation and mountain adventures.
Its coastal position has historically made it a melting pot of cultures, evident in its architecture, food, and festivals.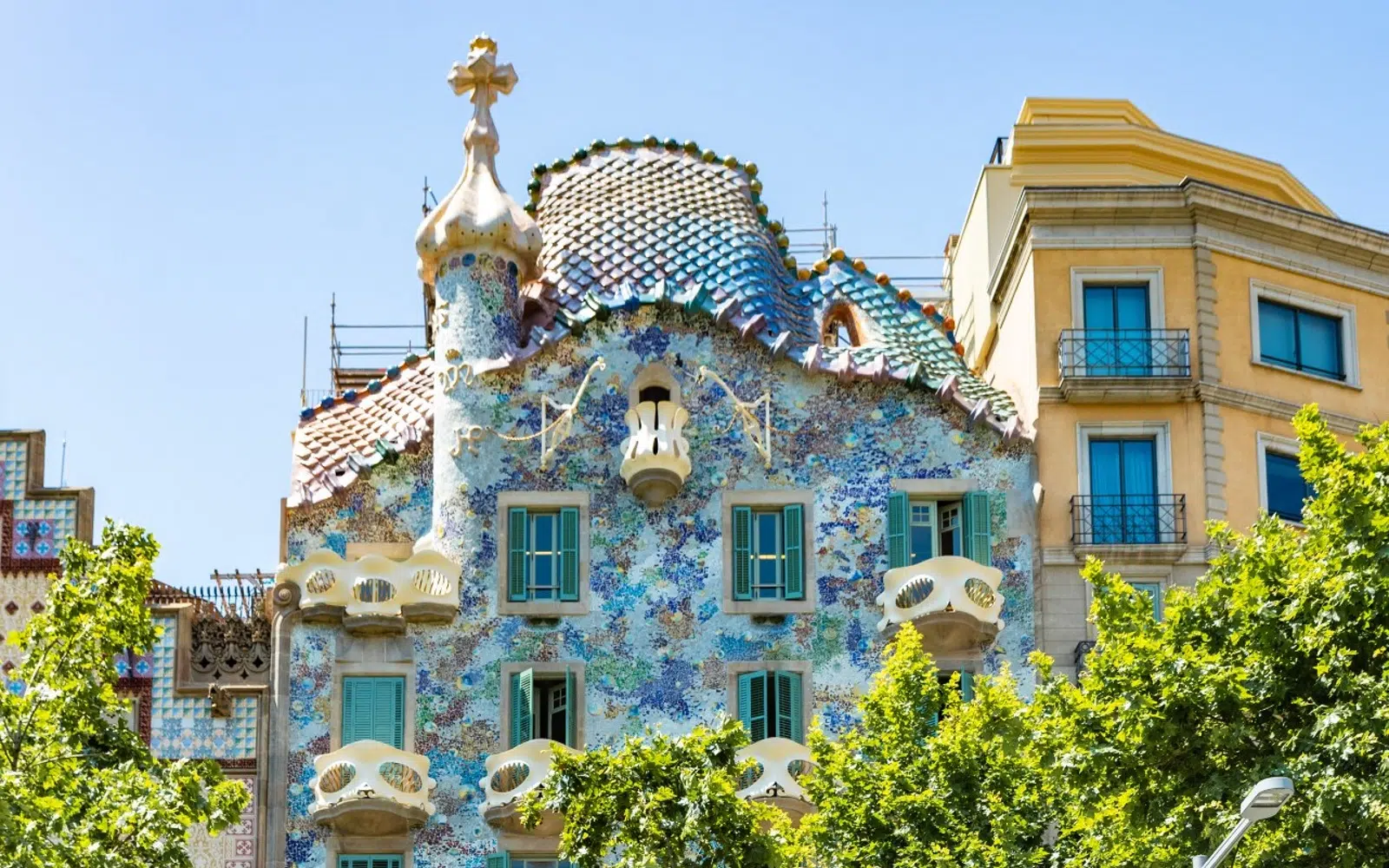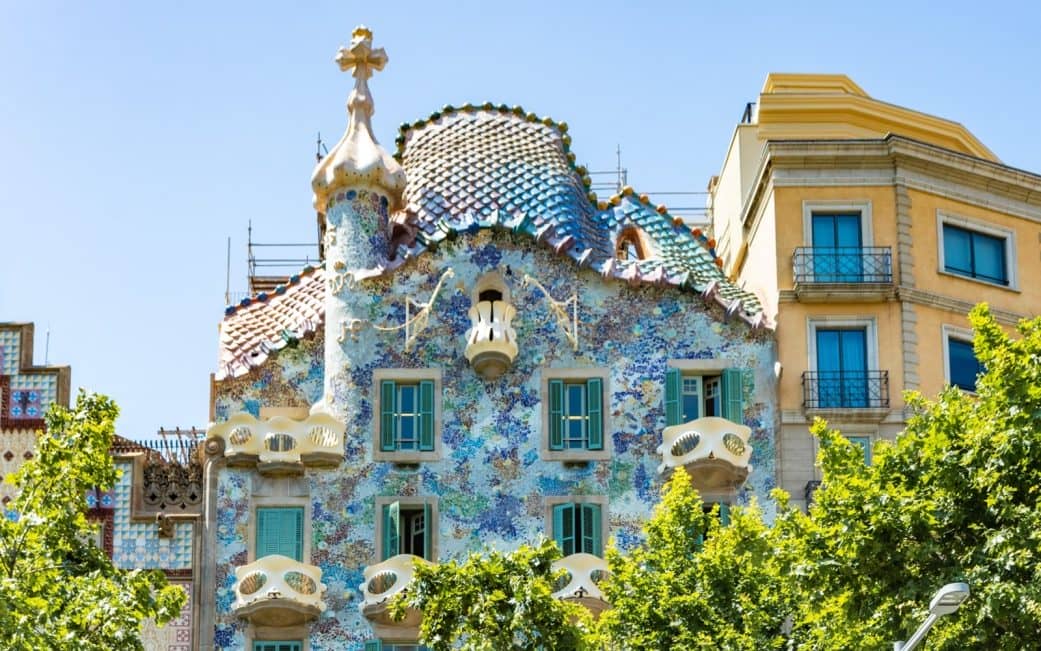 Reason #2: It's Got the Most Unique Architecture
The masterpieces of local starchitect Antoni Gaudi dot the city, from the dragon-inspired Casa Batlló (pictured) to the undulating La Pedrera.
The Sagrada Família, still under construction, showcases his genius like no other. But beyond Gaudí, the city is an architectural haven, with modernist buildings and ancient Roman ruins side by side.
Barcelona architecture is in a league of its own – you won't see anything like this elsewhere.
🧑‍🎨 Want more of Gaudi? Unlock his masterpieces with the top Gaudi tours in Barcelona.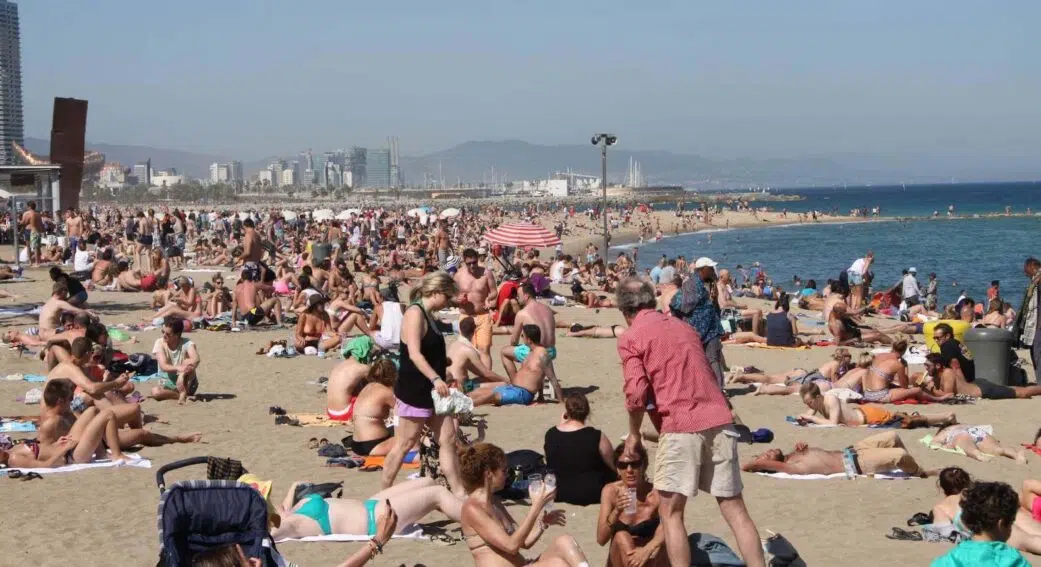 Reason #3: The Beach is Always Just a Walk Away
Barceloneta is the most famous, but you can't go wrong with any of Barcelona's best beaches – some just minutes' walk from the city centre.
Nova Icaria is perfect for water sports, while Nova Mar offers golden sands and clearer waters.
If you like the idea of a beach swim, cold beers, and a great seafood meal after (I recommend Xiringuito Escriba) then Barcelona is your city!
Related: Visiting Barcelona in July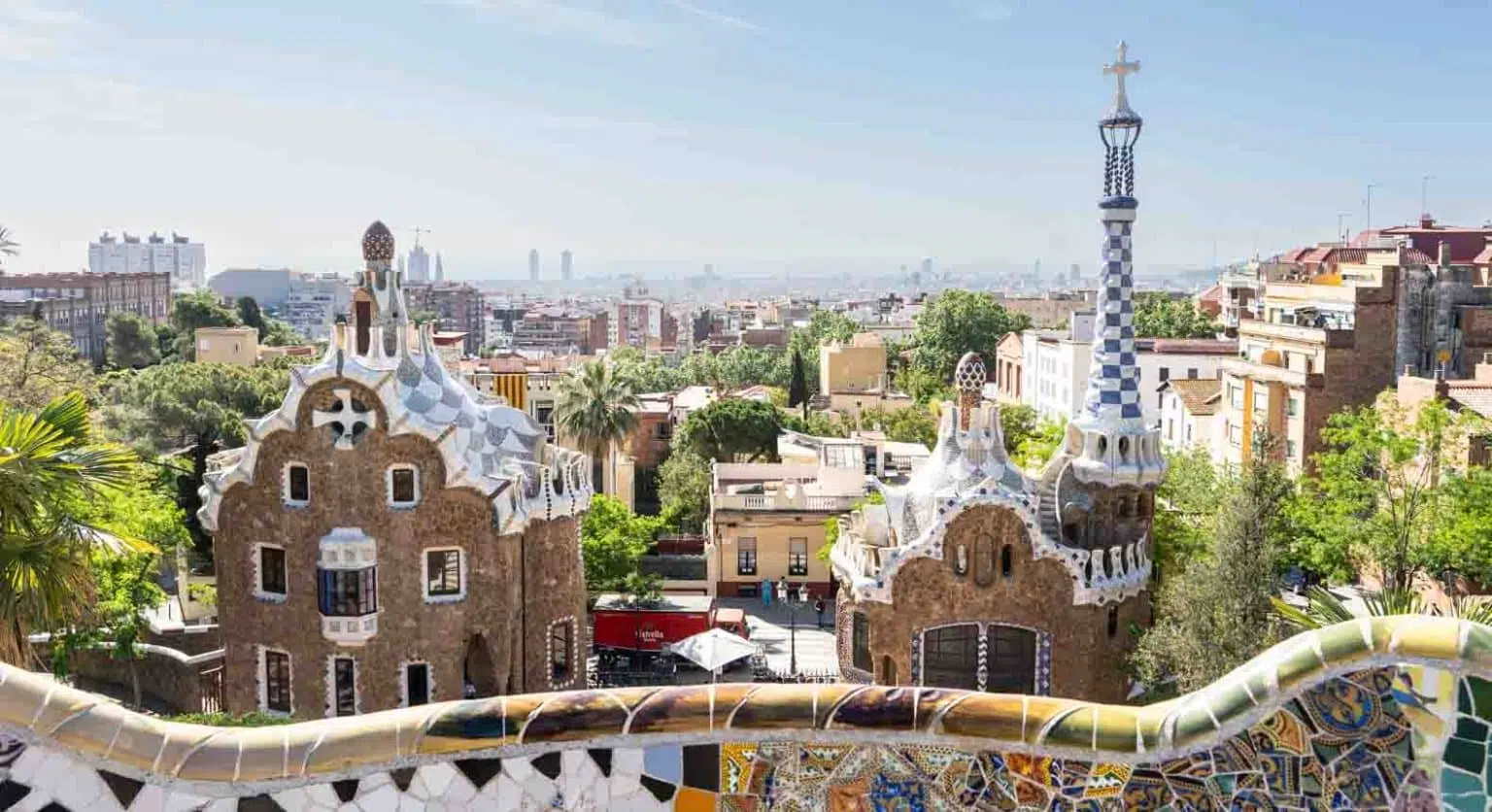 Reason #4: You Can Relax at Epic Parks
Barcleona's best parks make my adopted city one of the best places to live for quality of life.
Park Güell is not just a park; it's a Gaudí-designed wonderland – once a utopian housing development for Barcelona's rich.
Ciutadella Park, once a fortress, now houses the city zoo, a lake, and several museums. It's the perfect spot for picnics, boat rides, or just lazing around. For a quiet retreat, visit the Horta Labyrinth Park, a hidden gem.
Reason #5: Museums Are Bursting at the Seams
Art lovers will feel right at home here, as Barcelona's best museums offer tons of variety – especially for modern art lovers.
The Picasso Museum is the largest Picasso museum in the world and offers insight into the artist's formative years.
The Moco (famous for its Amsterdam location) houses modern marvels from artists like Banksy, while the MACBA has 5,000 works of art, photography, and sculpture.
Reason #5: Impressive Churches
I've already touched on Sagrada Familia (pictured), in my opinion the most impressive church outside of the Vatican, but it doesn't stop there.
The Gothic Cathedral of Barcelona, with its serene cloister and rooftop views, is a must-visit. The Santa Maria del Mar, in the El Born district, is a testament to Catalan Gothic architecture.
This is one of the top reasons to visit Barcelona, religious or not,
⛪ Want to unlock the symbolism of Sagrada Familia? Book one of the best Sagrada Familia tours.
Reason #6: It's One of the Best Foodie Cities in the World
From top tapas bars in El Born to more than 25 Michelin-starred restaurants, Barcelona is a food lover's dream.
A great way in is the sensory overload of La Boqueria Market, with fresh produce, meats, and local delicacies.
I'd also book at one of Barcelona's best paella restaurants to try Spain's best dish.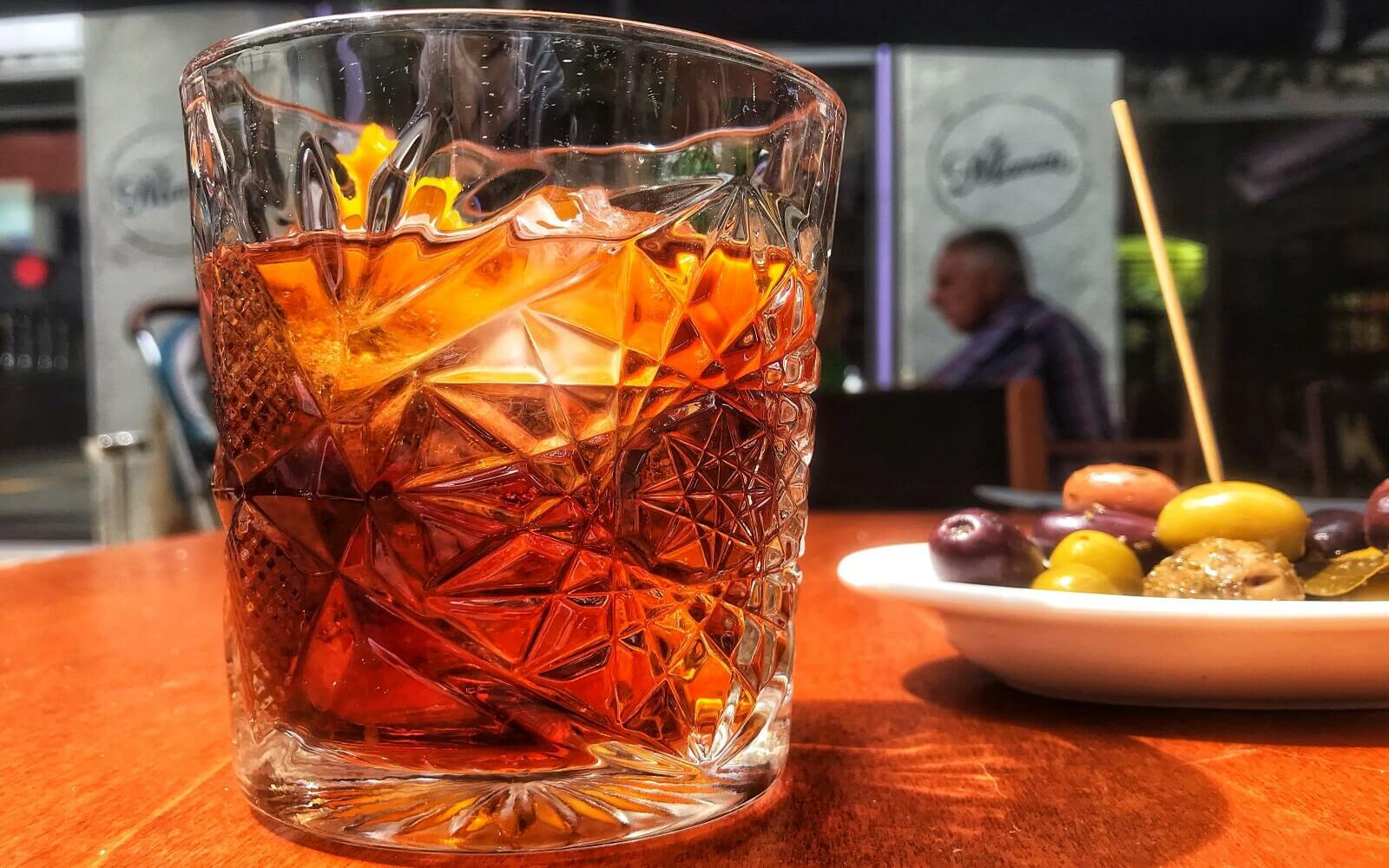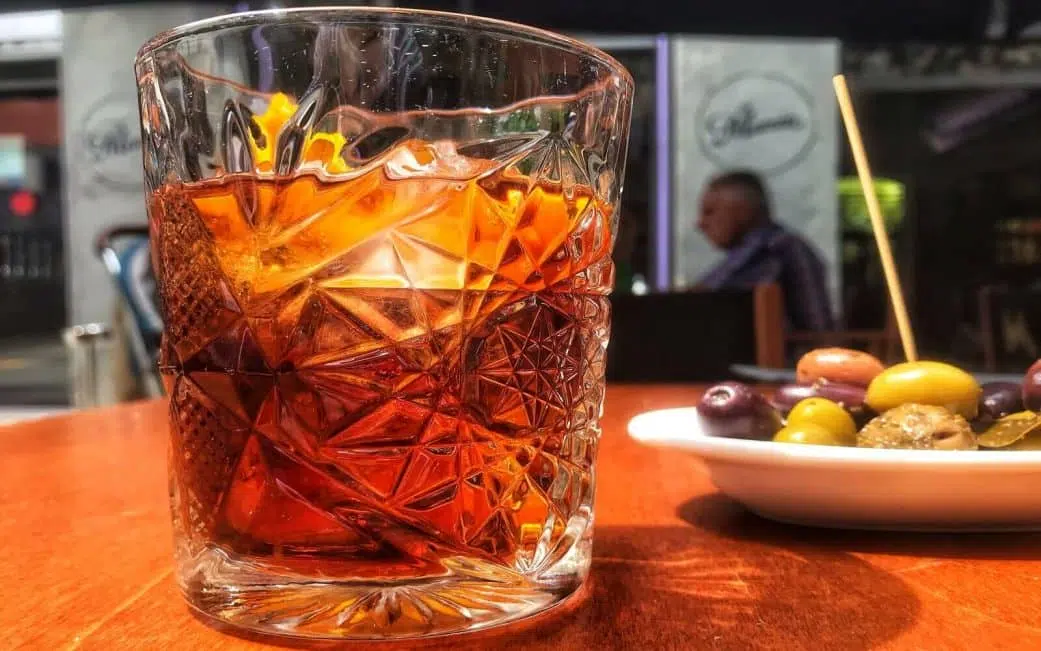 Reason #7: Barcelona is an Affordable Destination
While it's not as wallet-friendly as destinations in Southeast Asia, Barcelona can still be experienced on a shoestring budget.
Impressively, it's among the more affordable major European cities when planned wisely. According to Priceoftravel.com, Barcelona's daily backpacker rating stands at $84.62 (€78.87), placing it 94th out of 136 prime travel spots.
Lunches under €10.00 abound and drinks for €2.00 or €3.00 aren't uncommon – I paid €2.50 for the vermut in the picture above.
Reason #8: There's Nightlife Abound
Barcelona never sleeps – in fact, the best clubs in Barcelona don't really get started until about 2 am.
For you nighthawks, there are so many things to do at night in Barcelona that I'm gonna list some off rapid fire:
Flamenco shows in Barcelona: the passion, the dance, the optional dinner! This is an amazing cultural experience.
Live music: whether it's Harlem Jazz Club in the Gothic Quarter, or international artists at Razzamatazz you're spoiled for choice.
Barcelona Casino: one of Europe's biggest casinos is right next to two epic nightclubs: Opium and Pacha.
Is it worth visiting Barcelona just for the nightlife though? Some people might say this.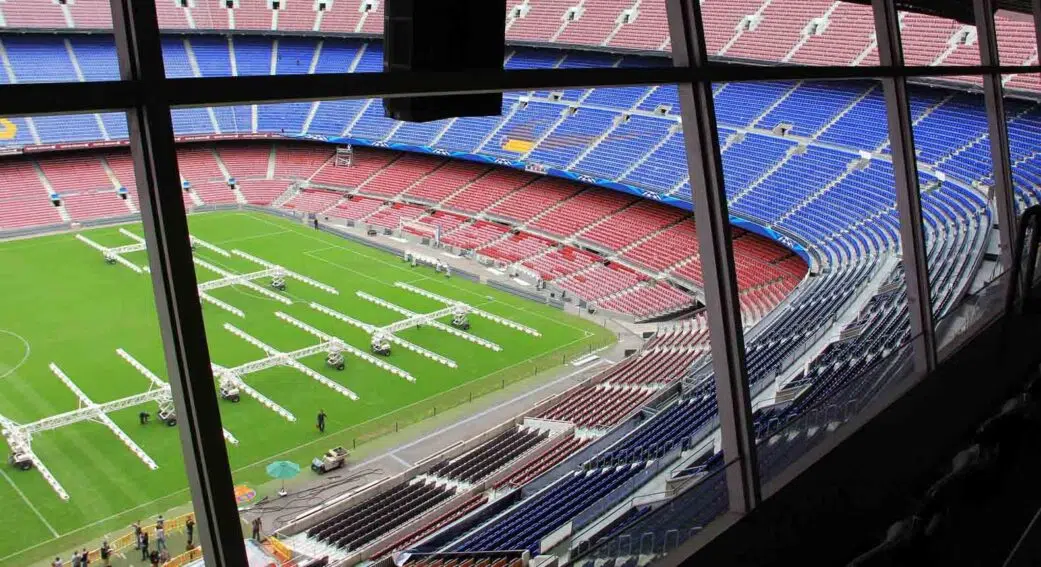 Reason #9: It's Home to the World's Most Legendary Football Club
Football is a religion here. The electrifying atmosphere of a live match at Camp Nou is unparalleled.
Even if you're not a football fan, the stadium's Barcelona FC museum offers a glimpse into the club's glorious history.
Looking for tickets? Check out my page on how to get Barcelona FC game tickets.
Related: Visiting Barcelona in Fall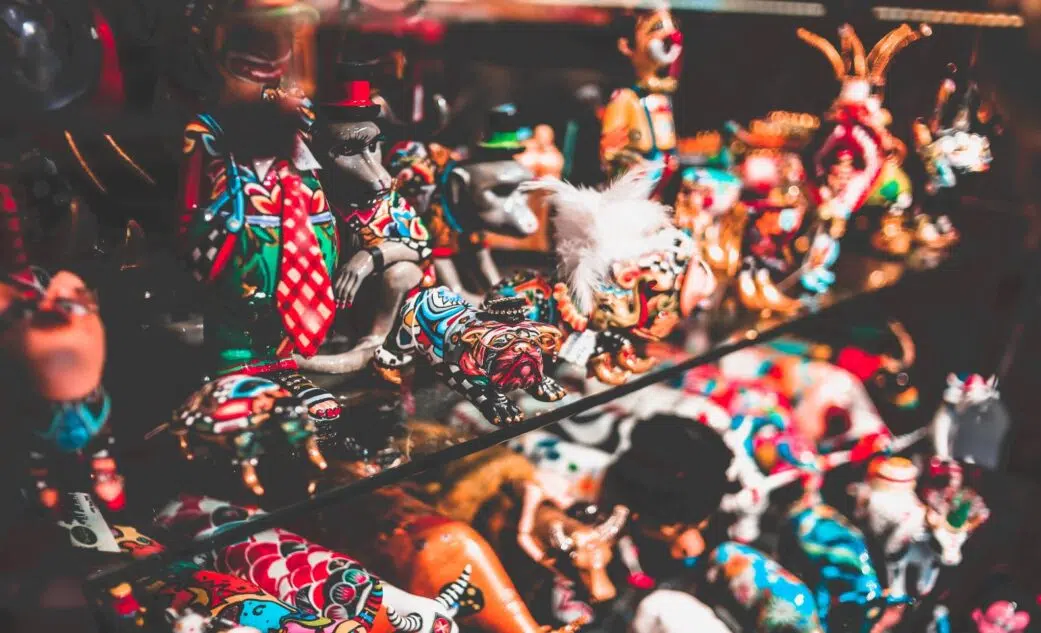 Reason #10: Endless Shopping Possibilities
From luxury brands on Passeig de Gràcia to artisanal boutiques in El Raval, shopping in Barcelona caters to all.
For a Barcelona off-the-beaten-path option, the Encants Flea Market is a treasure trove for vintage lovers – it's one of Barcelona's best markets and another fantastic reason to visit Barcelona.
El Born is a fantastic place for artisan products and boutique fashion stores.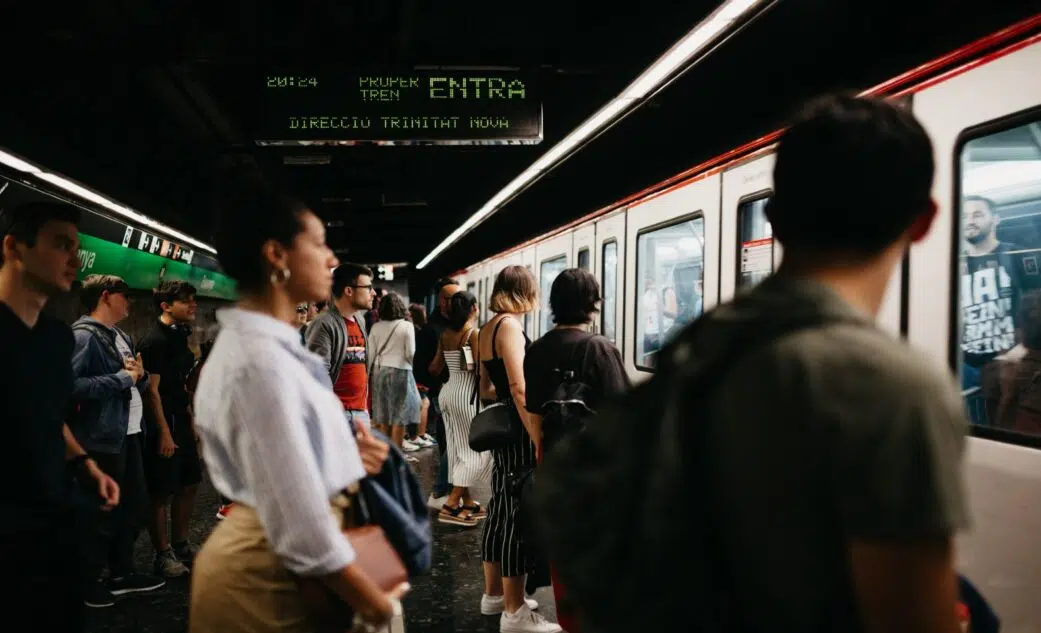 Reason #11: It's So Easy to Navigate
Barcelona's design is both historical and intuitive. The grid-like structure of the Eixample district makes it a lot more logical, almost like an American city.
While walking is the best way to explore, the Barcelona metro system is efficient for longer distances – it's air conditioned and it'll get you anywhere in 20 min or less.
For a local experience, renting a bike is a fine option as there are 200km+ of bike lanes.
Related: How to Get Around Barcelona with Public Transport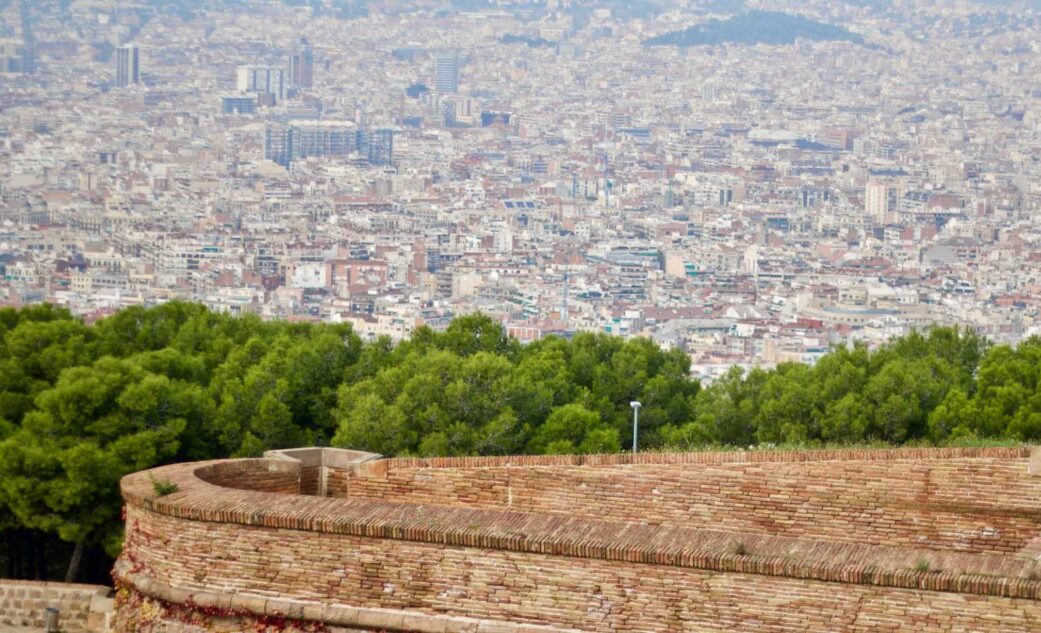 Reason #12: Mountains and Hiking
If you like getting out and going for a long nature walk, Barcelona is worth it! Montserrat, with its unique rock formations and the famous monastery, is a hiker's paradise with a tinge of history.
The Collserola Natural Park, with its trails, offers stunning city views.
For a leisurely hike with a dose of history, visit the Turó de la Rovira, home to anti-aircraft bunkers from the Spanish Civil War.
Reasons Not to Visit Barcelona
OK, so is it worth it to visit Barcelona? I can admit I'm biased, but we can take this deeper.
We can't fully understand unless we've looked at some cons to visiting Barcelona:
Over-Tourism: Barcelona is one of the most visited cities in Europe, leading to crowded attractions, especially during peak seasons. This can diminish the authentic experience and lead to poor service.
Pickpocketing Concerns: The city, particularly areas like La Rambla, is notorious for pickpockets. Visitors often need to be extra cautious with their belongings, which can add an element of stress to the trip.
Cultural Misunderstandings: With Catalonia's distinct identity and push for independence, there's a sensitive political climate. Visitors unaware of these nuances might inadvertently offend locals – who generally despise mass tourism.
Some advice to make sure your Barcelona trip is worth it:
Visiting during offseason? Check out my posts on visiting Barcelona in November and what to do in December.
Is Barcelona Worth It FAQ
Why is Barcelona worth visiting?

Barcelona is worth visiting if you're looking for a large, bustling city that combines art museums, unique architecture, high end cuisine, epic cocktail bars, and potential for both beach and mountain escapes.

Why visit Barcelona Spain?

You should visit Barcelona Spain if you want a vibrant metropolis that seamlessly blends world-class art galleries, distinctive architectural wonders, gourmet dining experiences, trendy cocktail lounges, and the allure of both beachfront relaxation and mountain adventures.

What is Barcelona like?

Barcelona, the heart of Catalonia, is a vibrant blend of history and modernity. Its streets echo with tales from Roman times, while Gaudí's architectural masterpieces, like La Sagrada Família, showcase its artistic spirit. The city boasts sun-kissed beaches, bustling markets like La Boqueria, and a rich culinary scene.
Still Looking for the Best Reasons to Visit Barcelona?
Barcelona, with its rich tapestry of history, culture, and modernity, is a city that promises – and delivers.
That said, I am not a psychic – if you're looking for more reasons to visit Barcelona just write me in the comments below!
Is Barcelona worth it? Let's figure it out together 🙏