Barcelona in June 2023: Things to Do, Events, Festivals + Concerts
By the time we get to June in Barcelona, the first beach swim is already in the rear view mirror.
The lazy days of cold beer, hot sun, and the best Barcelona June events are in full swing; but what about travellers looking with incomplete itineraries?
The good news is I've created the ultimate guide to things to do in Barcelona in June to get you through it.
Let's go!
What to Do in Barcelona in June: Top June Events and Festivals
For starters, there's little better than sipping an ice-cold beer while the sun caresses you two shades darker with a view of the Med at one of Barcelona's best beaches.
It's also that summer season energy in the city:
Then throw in Spain's biggest party, some of the year's biggest music festivals, and arguably the best time of year for day trips from Barcelona and we've got the full meal deal.
⚠️ 

Warning

⚠️

: Barcelona's top two attractions must now be booked in advance.
You can book fast track tickets to both individually or get them as part of a discount pass:
You will not be able to book these tickets on site – lock in your tickets ASAP or you could miss out.
Let's take a deeper look so we can navigate a Barcelona June properly.
What's On in Barcelona in June 2023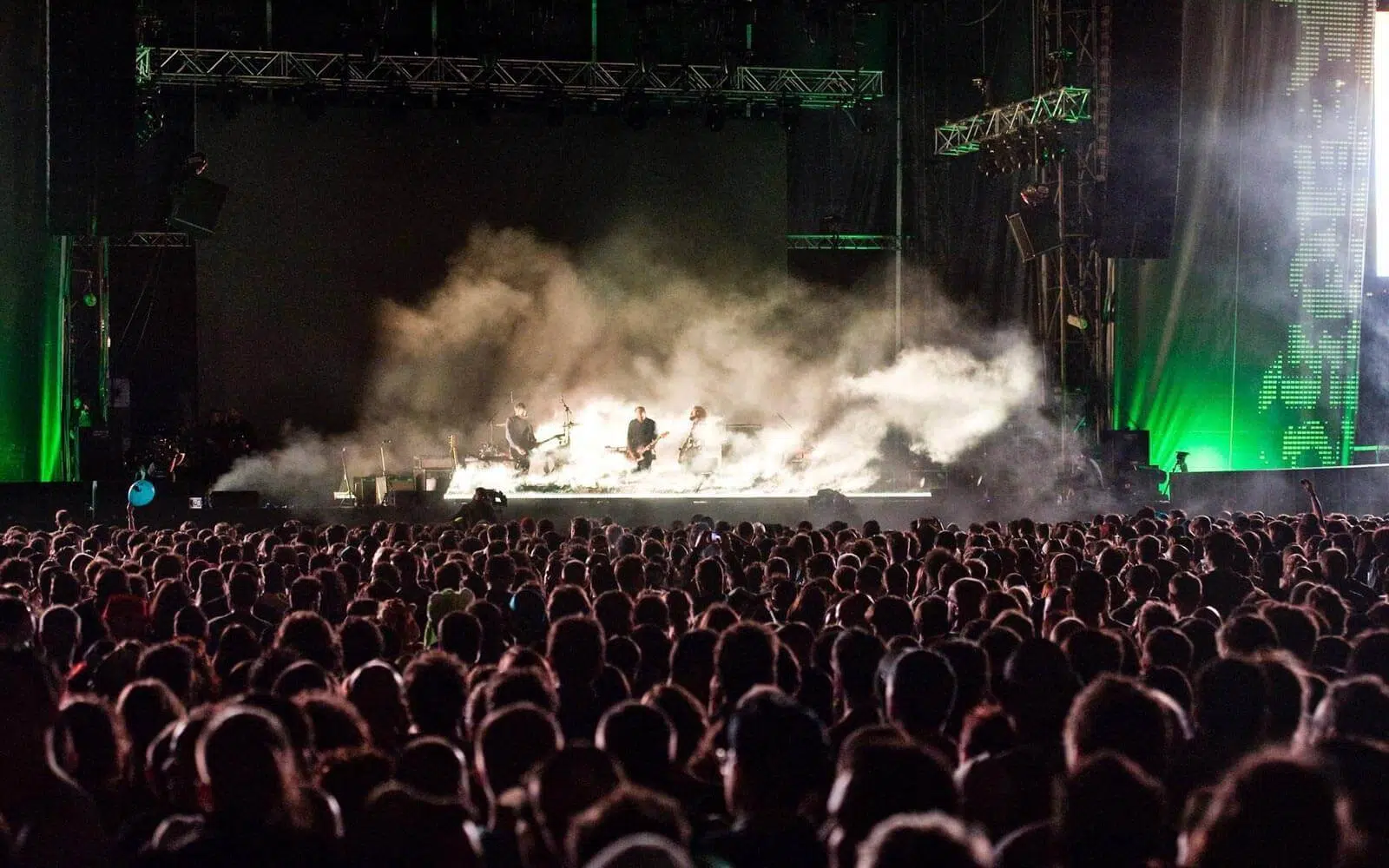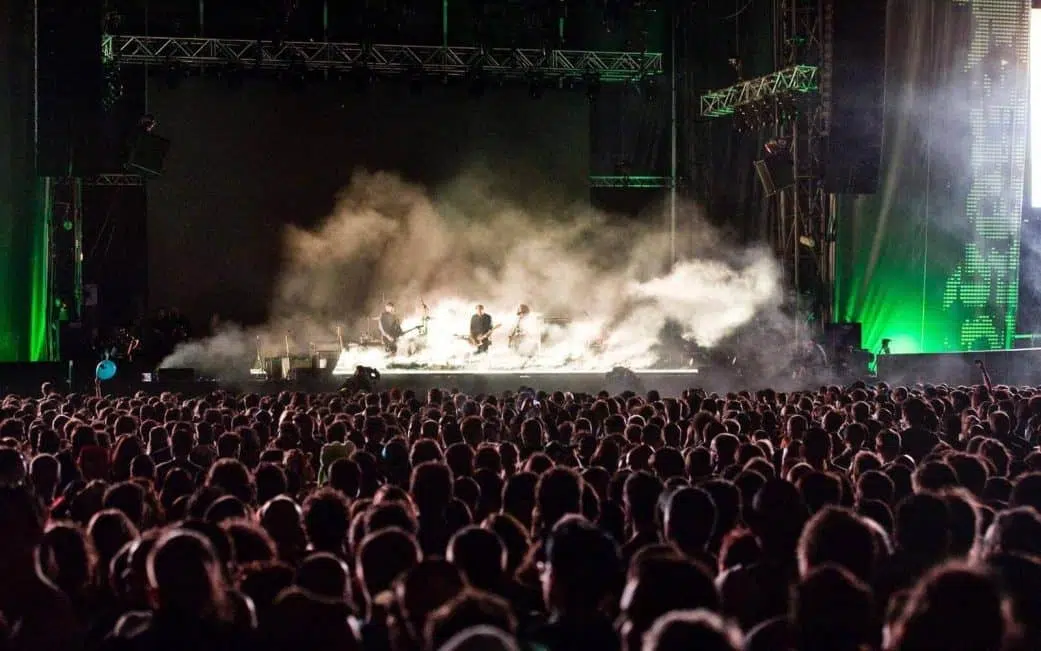 Primavera Sound
Primavera Sound is Spain's most famous indie rock festival.
The first edition played to 8,000 people in 2001 at the famous Poble Espanyol but it quickly outgrew its old home and now finds itself by the sea at the Parc del Fòrum. Over 190,000 people attended the last version.
This year's version features Pet Shop Boys, Blur, Kendrick Lamar, Depeche Mode, Calvin Harris, and more.
Another one of my top June events in Barcelona: you'll see some of the artists on the Primavera bill to play small, intimate gigs at the best bars in Barcelona.
Dates: June 1st to 4th, 2023.
For more info visit the Primavera Sound website.
Related: Barcelona events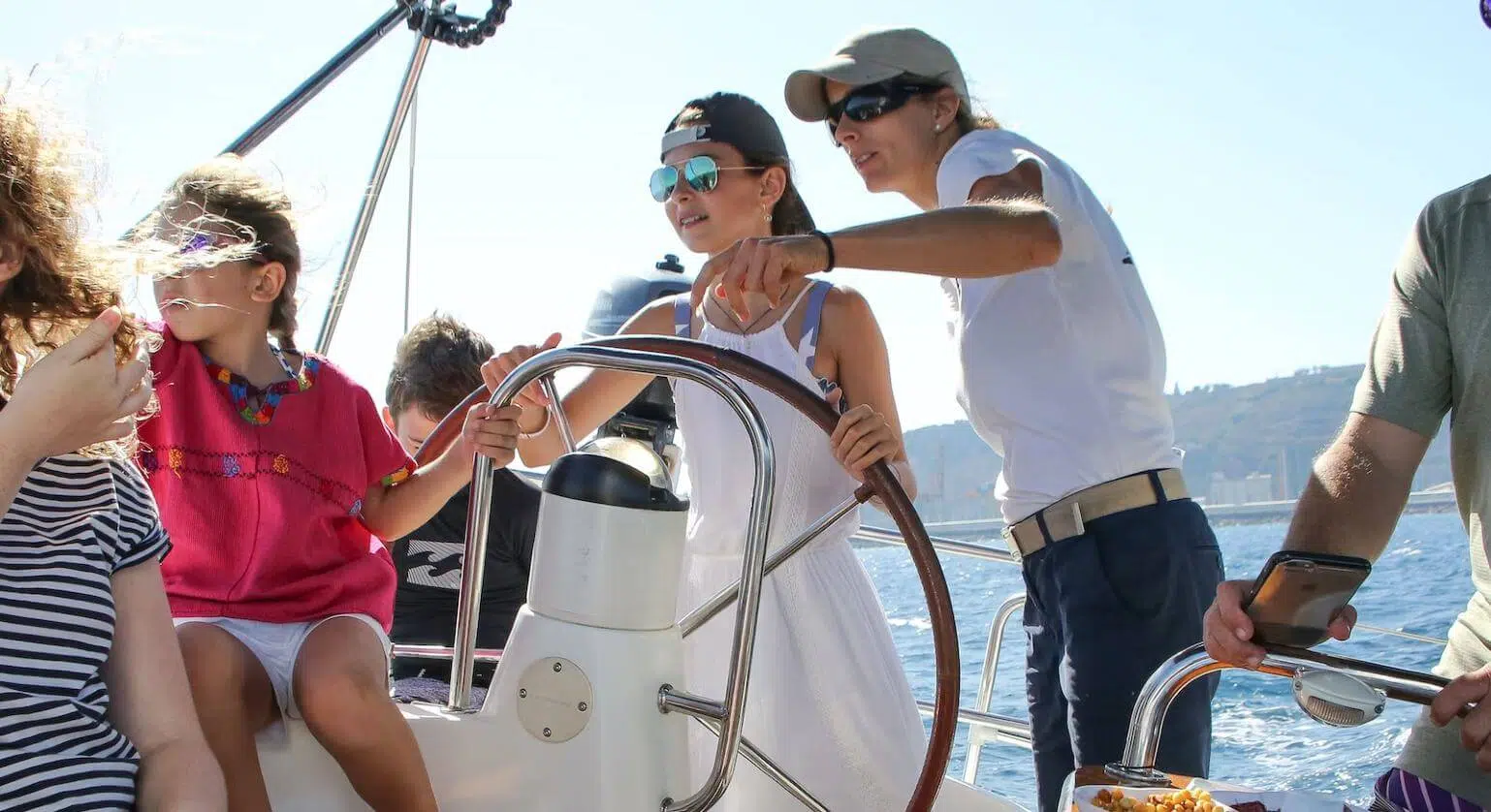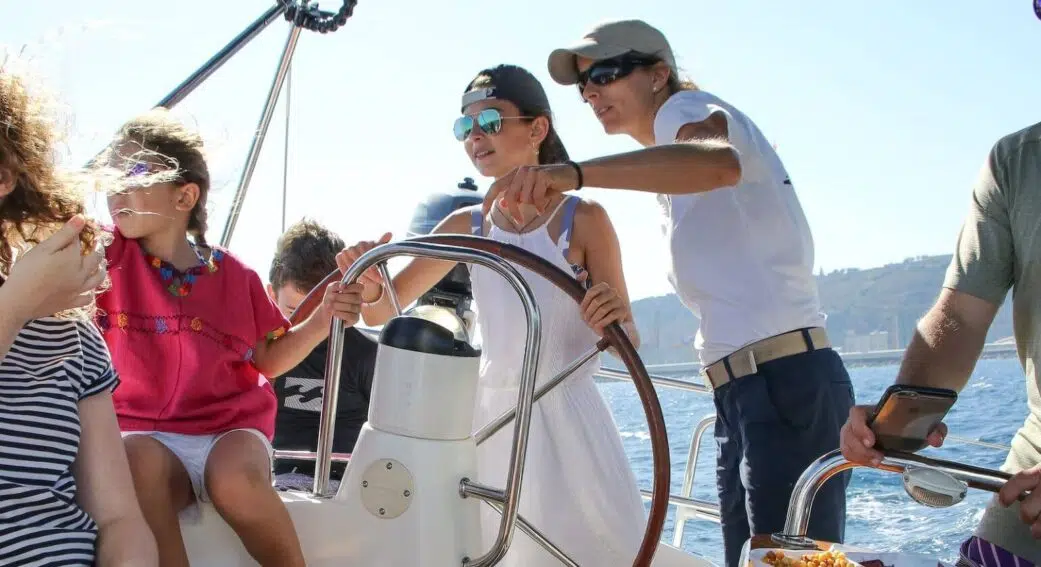 Sailboat Cruises of the Mediterranean
With the weather being caressingly warm without being too hot, there's no better time to take this new sailboat trip out of Barcelona than in June.
With this 90 minute small group boat trip, you'll get a guided tour of the Barcelona coastline sailing past famous Barcelona monuments like Montjuic Castle, the Columbus Monument, and Barceloneta beach.
Even better: you'll be given all sorts of local Spanish snacks as well as wine, cava, sangria, beer, soft drinks and the local tipple: vermouth.
You even get a mini sailing lesson and can take the wheel yourself!
🍷 Want to sample the best local wines? Book one of Barcelona's best wine tours (some have sailboats included!) from €30.00.
Sopar Amb Estrellas (Dinner with the Stars)
This is one of the best events in June in Barcelona because it allows people the most unique way to eat dinner.
I mean, how many times are you served a gourmet dinner in a space observatory? Here, under the dome you'll be able to observe far away celestial bodies through one of the largest telescopes in Europe.
The dinners run daily and set menus start at €78.00.
For more information check out the Sopar Amb Estrellas website.
Corpus Christi and the Dancing Egg
One of the more peculiar Barcelona June traditions takes place exactly 40 days after Easter – in 2023 that means June 8th.
While it isn't an official bank holiday in Catalonia, you'll find lots of spaces in the Gothic Quarter and El Raval celebrating the L'Ou com Balla (Dancing Egg).
Essentially, an egg (carefully removed of its yolk and sealed with wax) is put on top of a water jet which keeps it afloat and gives the illusion of dance. It's meant to symbolize the holy bread and wine.
Best place to see it? At the Barcelona Cathedral or Poble Espanyol.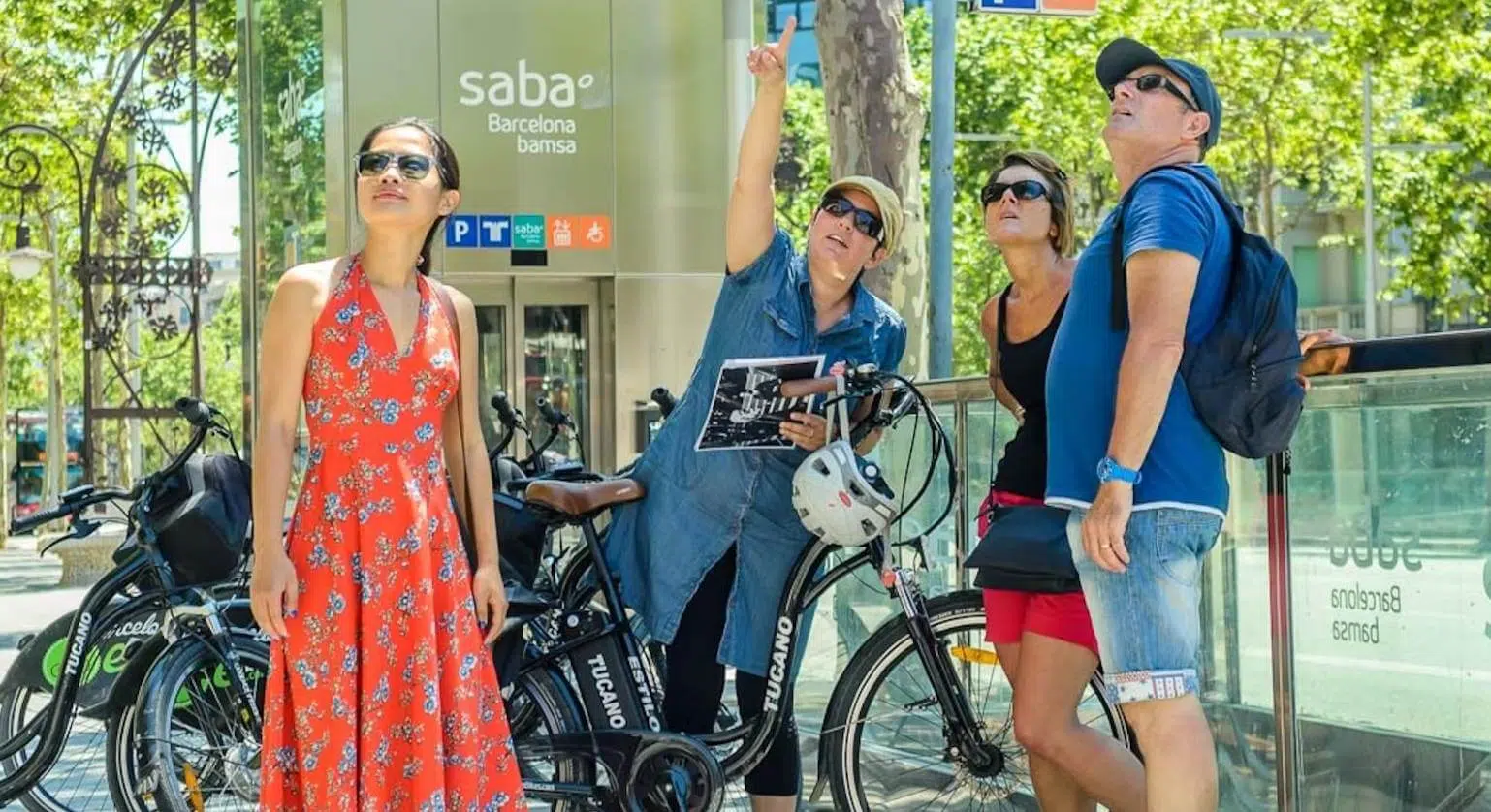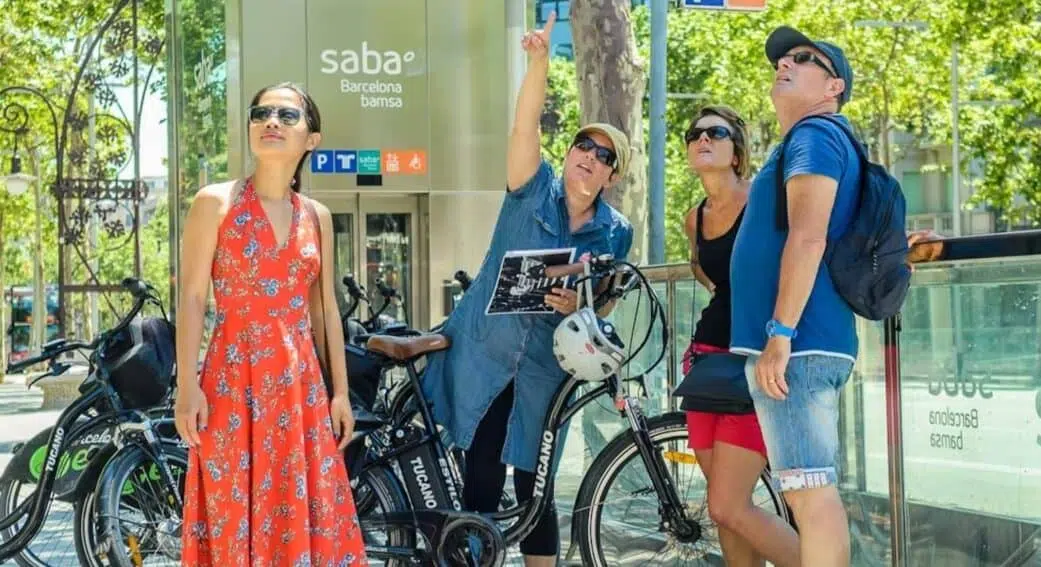 Gaudi Highlights eBike Tour
Even in the cold of winter in Barcelona the works of local architect Antoni Gaudi are a must see in our city.
Add the warm summer air though, and we unveil the best way to discover these buildings – with a guided e-bike tour.
This three hour bike tour using Barcelona's world famous bike paths weaves in and out of Gaudi genuis – with a knowledgable local guide to brush you up on the history in no time.
The tour goes through the famous Gothic Quarter, Ciutadella Park, and Eixample – and ticks off titans of Barcelona architecture like Casa Batllo, La Pedrera, and the Sagrada Familia.
🚲 Want a regular bike tour? Check out my post on Barcelona's best bike tours.
Sonar Festival
Fans of electronic music probably know all about this, one of the best June festivals in Barcelona dating back to 1994.
It started as a three-day electronic and advanced music festival and has grown exponentially from its humble beginnings: with 115,000 attendees from 101 countries in 2016.
From its 15,000 capacity SonarClub to its multiple open-air venues and cosy electro-tents you're simply spoiled for choice.
After a two year hiatus for COVID-19, Sonar is now one of the top things to do in Barcelona in June 2023 with a cracking lineup including Aphex Twin, Bad Gyal, Eric Prydz, Black Coffee, and more.
Full festival passes cost €195.00 while single nights cost €72.00.
Dates: June 15th to 17th, 2023.
For more info visit the Sonar website.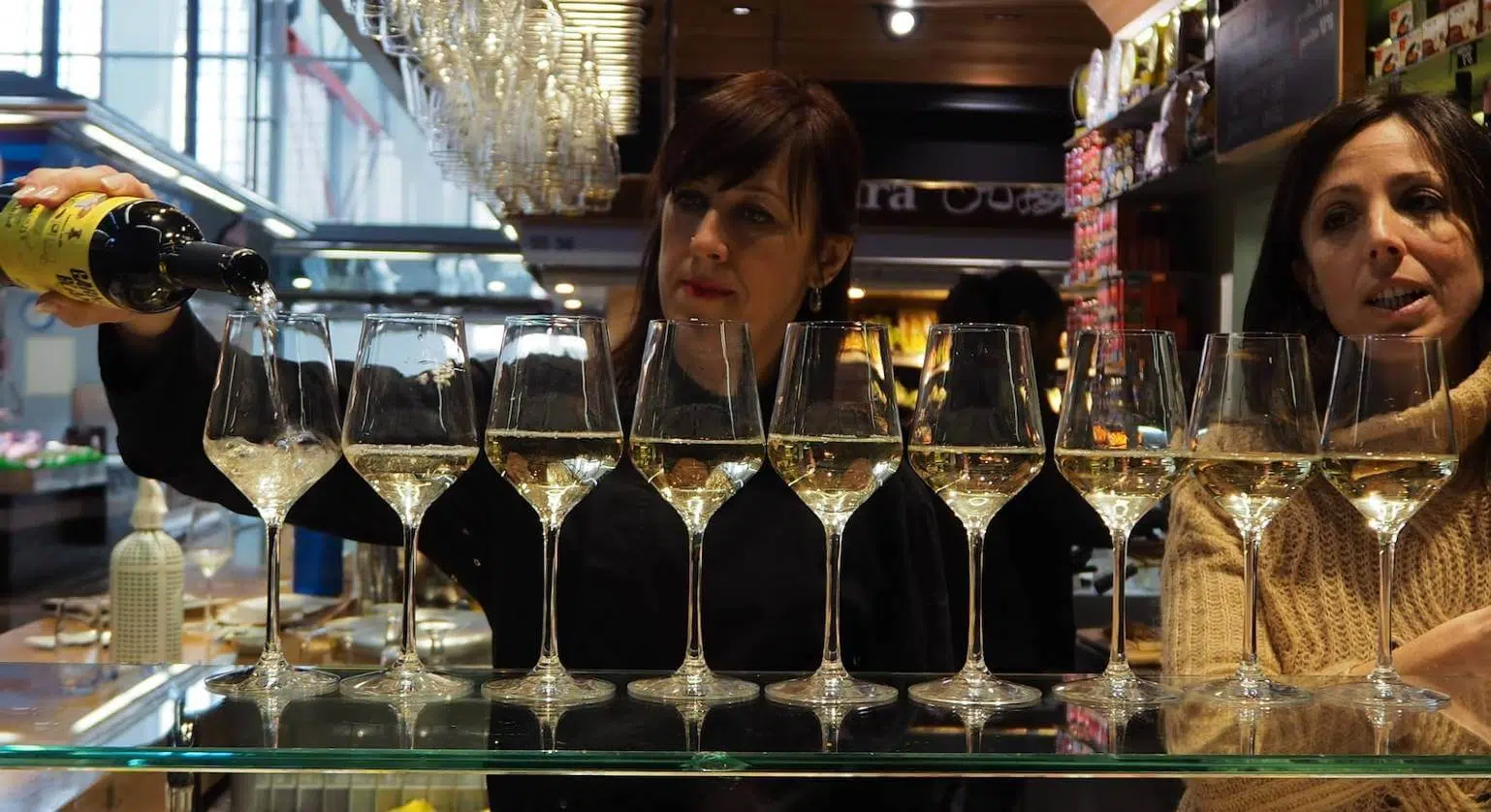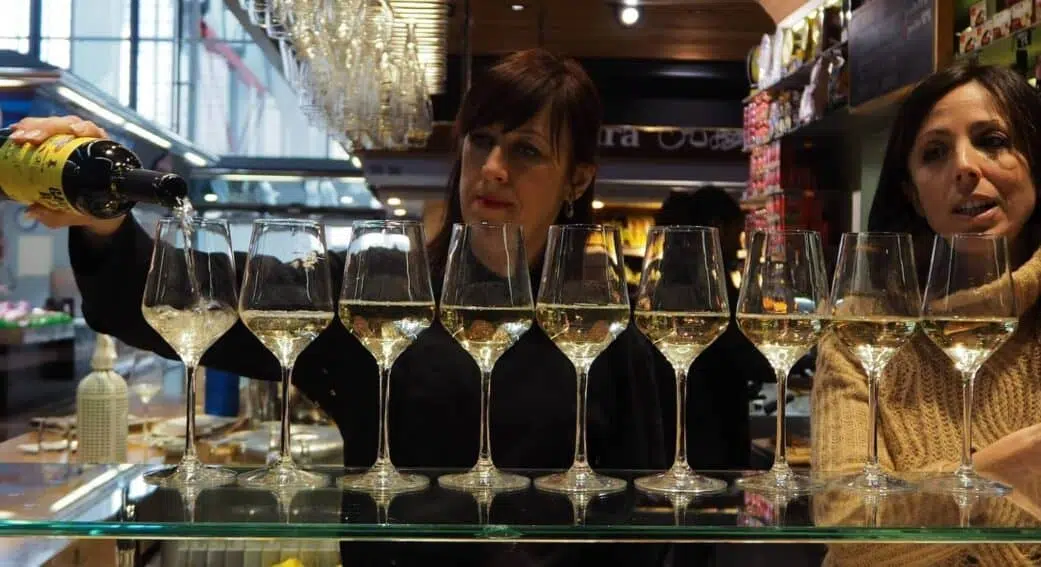 Take a Food Market Tour and Discover Local Delicacies
If you're into the fine flavours of market fresh summer food then there's no better way to discover Barcelona culinarily than here.
This is one of the top Barcelona things to do in June if you're here to pig out on local delicacies.
The site of the debauchery? One of Barcelona's best markets: Mercat del Ninot. The objective? Try as many of Barcelona's local delicacies in two hours as you can – with local Spanish champagne (cava) and dessert.
In total you'll get 10 different tapas, making this a great value play.
Related: Barcelona Bike Rental.
Off Sonar Events in June 2023
A classic refuge for those not looking to spend a ton but want to dance all the same.
You'll find Off Sonar events running over the duration of Sonar – a lot of the DJ's playing major bills during the festival end up playing small clubs and after parties often announced on short notice.
Among the Off Sonar events for 2023 keep an eye out for:
Lost in a Moment El Monasterio June 15th
Brunch Electronic Plaça Mayor del Poble Espanyol on June 16th
Diynamic Plaça Mayor del Poble Espanyol on June 17th
Barcelona's biggest club, the famous Razzmatazz, is one of the best host venues up to the task.
Also check out the summer season schedule at Terrrazza for more club options.
For more info visit the Off Sonar website.
🏙️ Wanna see a lot more of Barcelona in June?: Take a look at the best Barcelona city tours first.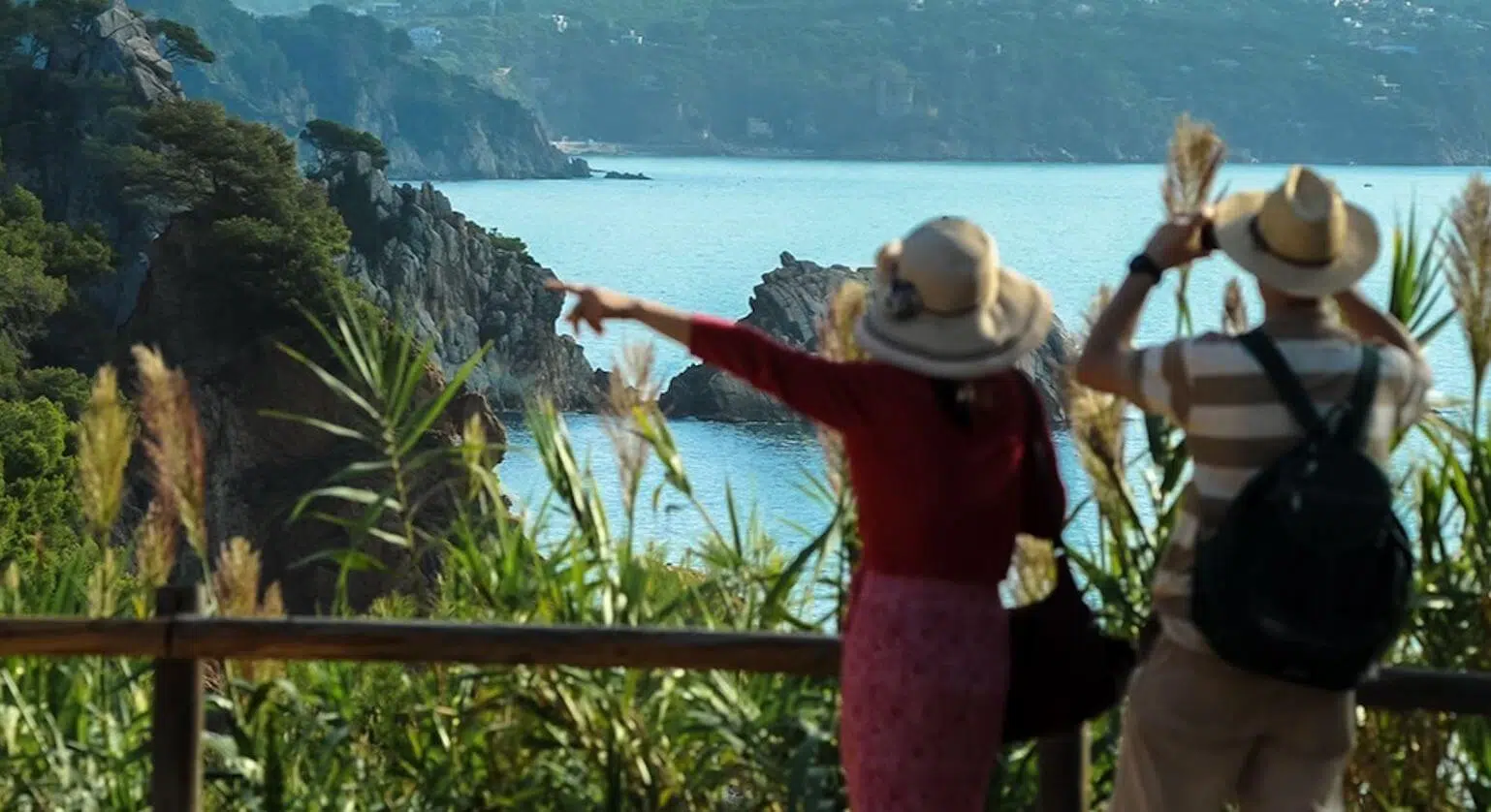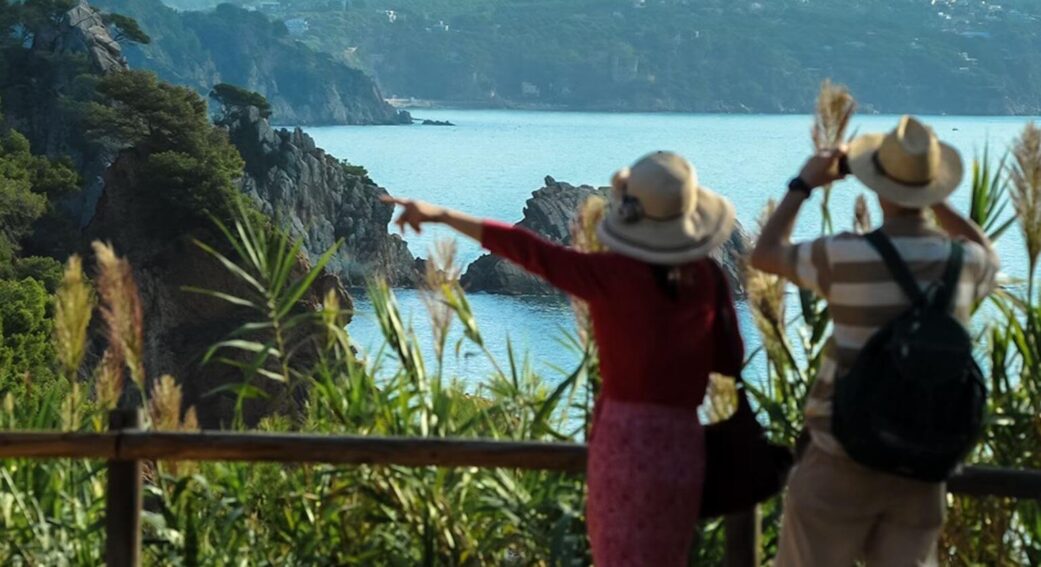 June Tours to the Costa Brava
Part of visiting a city is living the lives of locals – and in Barcelona in June the locals love to leave the city and head up to the Costa Brava, home to some of the most stunning beaches in Europe.
Isolated coves with crystal clear waters giving way to quaint seafood restaurants and rural silence (waves aside) are the name of the game here.
Don't have a car? You can get a small group tour with English speaking guide that includes lunch for €105.00.
Brunch in the Park/City June Dates
What to do in Barcelona in June? Locals swear by this Sunday afternoon electro-party picnic.
Take a quiet weekend afternoon in the sun on Barcelona's historic Montjuic Hill, set up some speakers and beer tents, and get at it. This outdoor party hosts international DJ's, great gastronomy, and a large picnic area.
The whole idea? Dance from 4:00 pm till 10:00 pm without staying out all night!
The festival goes at the famous Poble Espanyol: you can arrive using the funicular at Paral-lel metro station or by taking bus 150 from Plaça Espanya.
Prices: €15.00 (early bird) – €20.00 (walk-up).
Dates: 2023 dates TBA.
More info at the Brunch in the Park website.
Barcelona Pride June 2023
The Barcelona city center is one of the most LGBT-friendly areas in the world, so this is only natural.
In 2022 over 200,000 people both gay and straight attended the many festivities: funfairs, an open-air foam party, concerts with international DJs, drag queen galas and more.
If you're looking to keep the parade going, make sure you check out our list of LGBT-friendly bars.
This is one of the best things to do in Barcelona in June if you're looking for a free, full-day outside party.
Dates: TBA.
More info at the Barcelona Gay Pride 2023 website.
Share Festival Bold
For 2023 we've got the first edition of this new urban music festival that will bring to the stage many stars of trap and hip hop music like Bzrp, Quevedo, Morad and other artists.
The Share Festival Negrita takes place at the Parc del Forum on the 9th and 10th of June.On t
On the official Share Festival site you can buy a 2-day ticket for €64, and get the complete lineup.
The Festival of San Juan in June 2023
Still don't know what to do in Barcelona in June? You're probably beyond hope if you don't like this:
La Nit de Sant Joan is Spain's biggest outdoor party and will be held on the night of June 23rd 2023.
The Bonfires of Saint John (Las Hogueras de San Juan) have their roots in summer solstice traditions of ancient times – fires were lit to defend against evil spirits believed to roam freely as the sun turned southward again.
Today these bonfires have found their way to the beach and transformed into all sorts of firecrackers and mischievousness. Hundreds of thousands end up on Barcelona's beaches and it's not uncommon to party all night.
People young and old hold some version of a botellon: a type of street drinking party where everybody brings bottles of spirits, ice, mixers, plastic cups, and lemon to drink the summer in!
From the beach you'll see firework displays until sunrise, the chiringuitos (beach bars) stay open forever, and you'll be sure to meet a ton of people and maybe even take a night swim.
Careful! Make sure you're avoiding Barcelona pickpockets because they can have a field day during San Juan.
There's also a normally a free electronic music party at Parc del Fòrum that has free entry till 3 AM.
You'll be happy to know the Barcelona metro runs all night.
Not a fan of a 12-hour-long party? Check out my list of other things to do in Barcelona at night.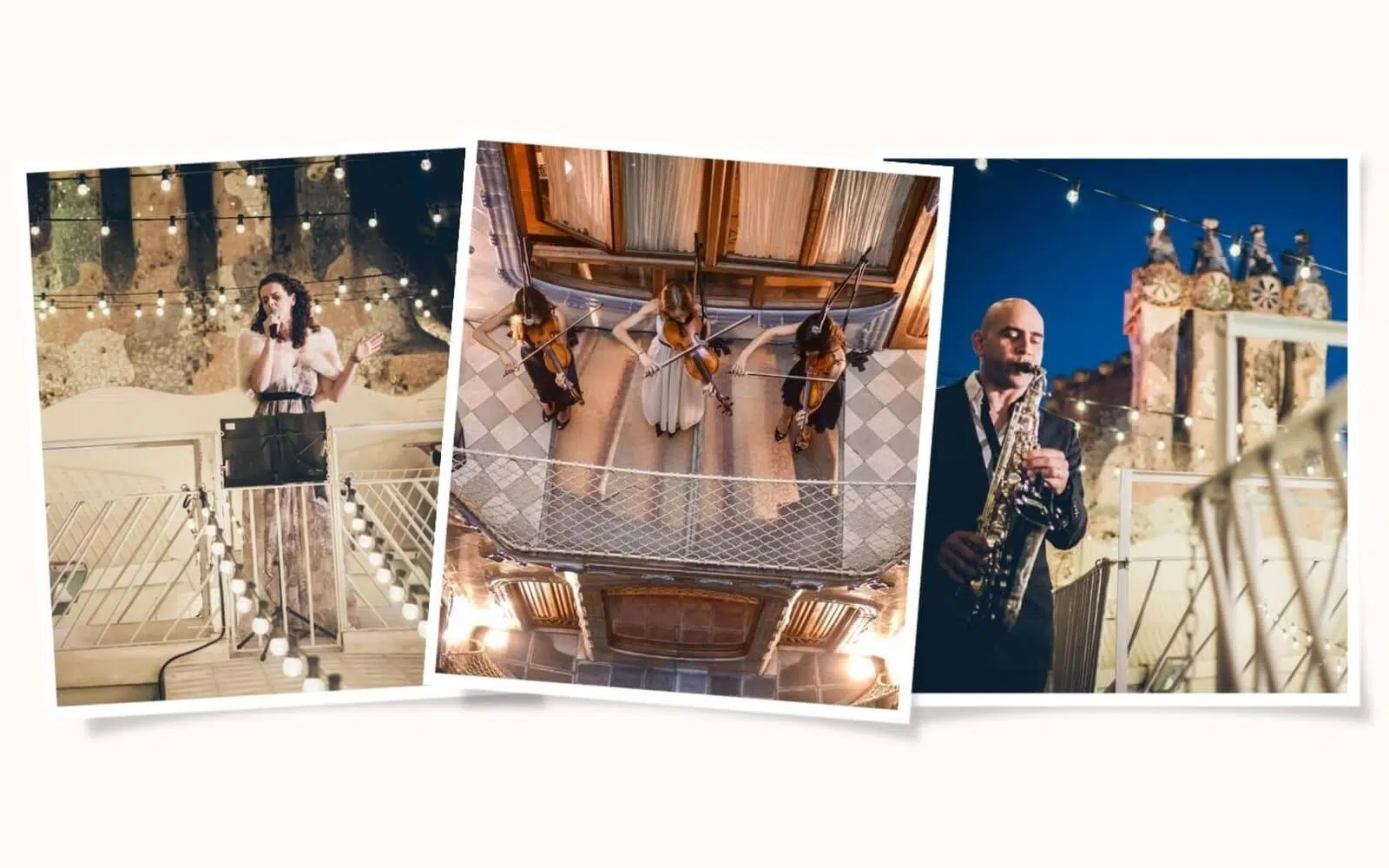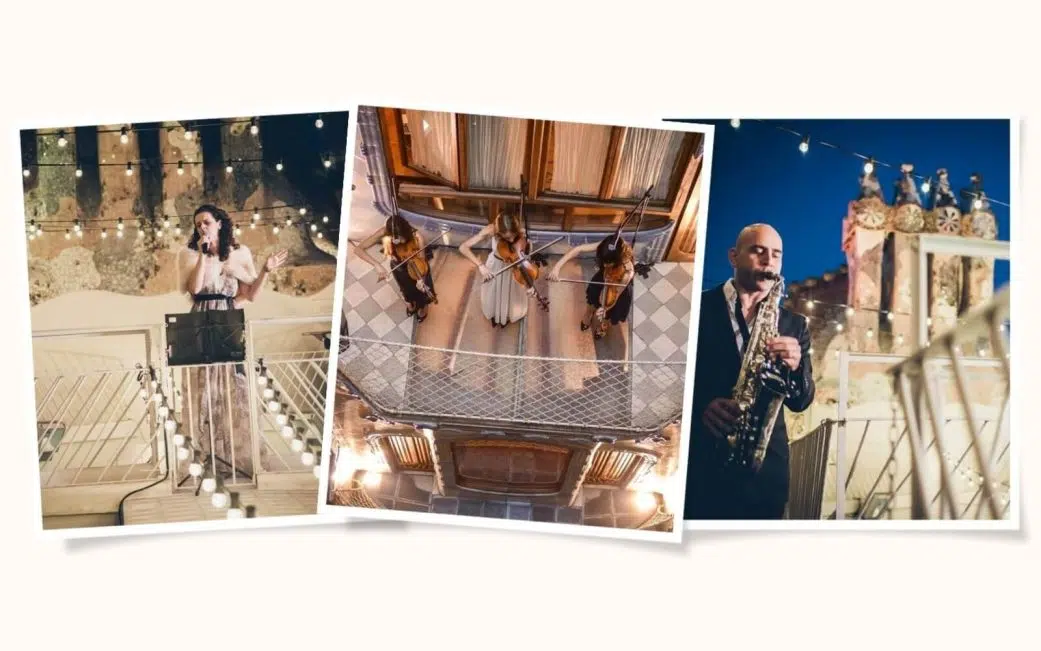 Magic Nights at Casa Batllo
For those looking for romantic things to do in Barcelona during their Barcelona holiday I suggest checking out the Magic Nights concert series on the dragon-back rooftop of the epic Casa Batllo.
With entrance you'll get art, live music from any of a number of eclectic bands, and a glass of cava wine.
Price: €59.00+.
Concerts in Barcelona in June 2023
Joe Satriani, Paral-lel 62 – June 1st
Diplo, Parc del Forum June 4th
Beyonce, Estadi Olimpic, June 8th
Shawn Mendes, Palau Sant Jordi – June 9th
The Who, Palau Sant Jordi – June 14th
Maroon 5, Palau Sant Jordi – June 16th
Ticket information as well as full Barcelona concert listings for June 2023 can be found with Ticketmaster España.
🧑‍🎨 Want more of Gaudi? Unlock his masterpieces with the top Gaudi tours in Barcelona.
More Barcelona June Events
World of Banksy
The World of Banksy is an exhibition dedicated to the world's most well known street artists. You can find it at the Espacio Trafalgar near Urquinaona metro station (yellow line L4).
If you're visiting Barcelona in June make sure to stop by.
Tickets cost €12.00.
You can read reviews of the show and make your booking using the button below.
Nits al Castell del Montjuic
Among other June Barcelona events, we also see the return of the Nits al Castell del Montjuic, one of the Barcelona's most lively summer events. The castle transforms itself into a space for dance, poetry, art, and all sorts of children's activities.
2023 information has yet to be announced.
More information can be found here (browser translator needed for English).
Guitar BCN Festival
This self-explanatory festival books both local and touring musicians who are, well, proficient at the guitar.
While this is an event spanning many months, a strong lineup comes to Barcelona in June 2023 including:
Joe Satriani (June 1st)
Andres Calamaro (June 3rd)
Andres Suarez (June 17th)
India Martinez (June 29th)
For a full list of performers and tickets visit the Guitar BCN Festival website.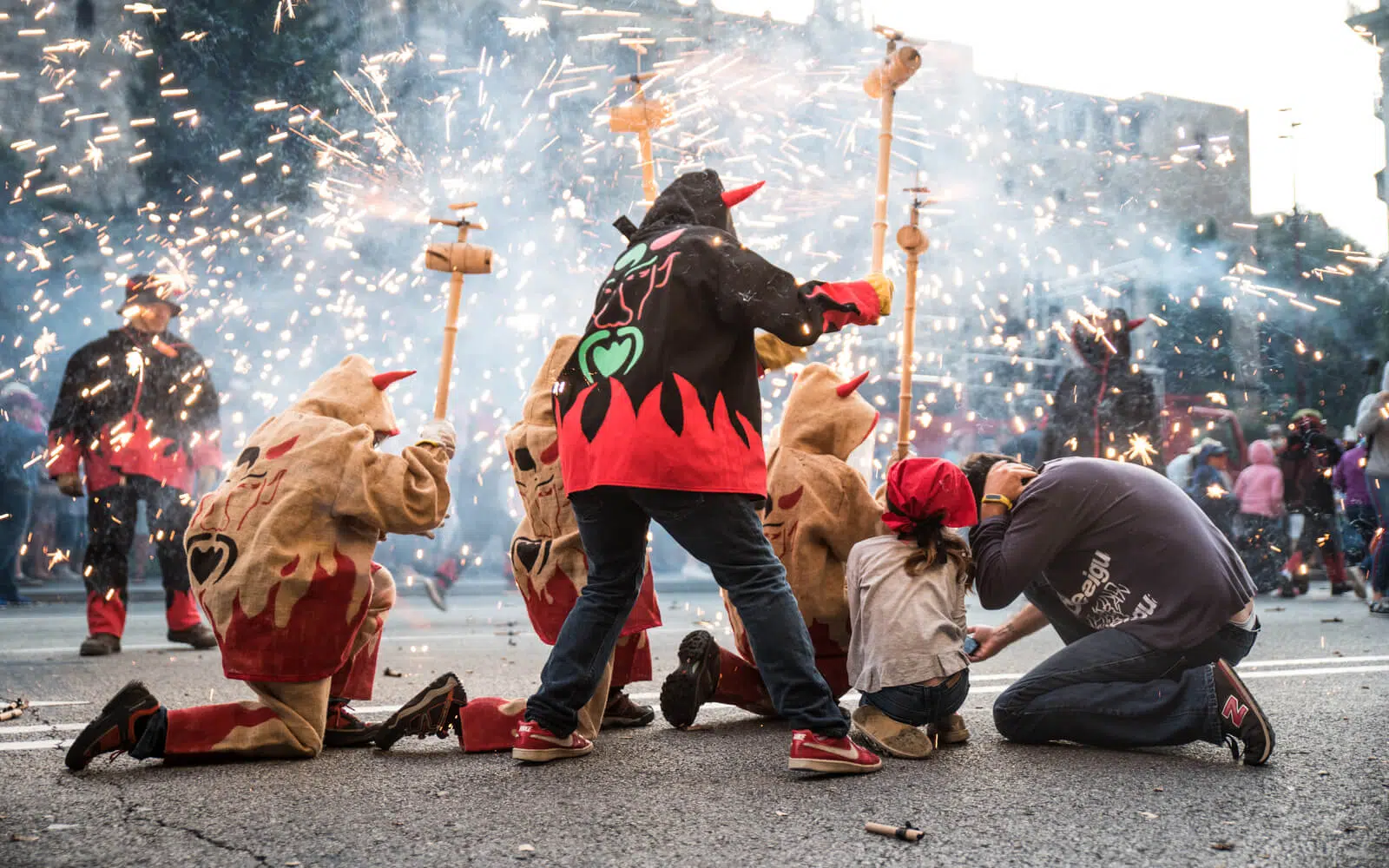 Festivals in June in Barcelona
Summer in Barcelona means the inevitable arrival of the festes populars ('neighbourhood parties').
Barcelona June festivals kick off in the picturesque Born neighbourhood.
Here, you can see many Catalan culture staples like the correfoc (a type of parade with fire-breathing dragons), the dancing giants, and a whole bunch of concerts in the area's beautiful squares.
In 2023 the Festa Major Casc Antic ran on June 29th but as of April 13th 2023 there is still no announcement on this year's version.
That said, we have some social media movement! Look for an announcement soon on the Festa Major Del Casc Antic De Barcelona website.
Football Legends Charity Match
As far as what to do in Barcelona in June what's more summery than a good old football match?
Sports fans looking to take in a match at the legendary Camp Nou football stadium have found their event: usually during June Barcelona hosts an epic charity match with ex players from another European team.
The 2023 version is TBA.
Prices: €10.00 – €21.00
Advice Before Visiting Barcelona in June
Packing for Barcelona Weather in June
Weather in Barcelona in June is about warm weather and sun.
The beginning of June starts with an average temperature between 20-22 °C (68-72 °F) with a steady increase toward 23-25 °C (73-77 °F); the average high for the month is 25 °C (77 °F).
I suggest you pack light for June in Barcelona: flip flops, t-shirts, shorts, a light jacket, and one nice outfit if you're looking to hit one of Barcelona's best clubs or have a classy dinner at any of Barcelona's best restaurants.
Bad luck with the odd day of rain? Check my list of top indoor activities in Barcelona.
Barcelona in June FAQ
What to do in Barcelona in June?

June in Barcelona is a time when the city really comes alive. Outdoor activities and festivals dominate. You should visit Barceloneta beach, party on Bonfire Night, take in a music festival like Sonar or Primavera Sound, go sailing, celebrate Barcelona Pride, see a concert on the rooftop of Casa Batllo, or visit the World of Banksy exhibition.

Is June a good time to visit Barcelona?

June is the perfect time to visit Barcelona: it's got weather that's good enough for beach days but isn't yet sweltering hot. Tourist crowds are generally smaller, and there are tons of June festivals like Primavera Sound to time your visit with.

What to wear in Barcelona in June?

Expect warm to hot temperatures with an average high of about 25 °C (77 °F). There is not a lot of rain either so this is generally t-shirt and shorts weather, though a light jacket could be necessary in the evenings.

How hot is Barcelona in June?

The average high temperature in Barcelona in June is 25 °C (77 °F) though temperatures can rise as high as 32 °C (89.6 °F) or even slightly higher during heat waves. That said, being a coastal city it can be quite breezy so it's rarely unbearably hot in June.

Can you swim in Barcelona in June?

Certainly! The weather and water temperatures are more than acceptable to swim in Barcelona. In fact, the beaches are crowded with sunbathers, swimmers, and water sports enthusiasts starting in late May.

What are Barcelona June festivals for 2023?

Festivals in Barcelona in June 2023 include Primavera Sound indie rock festival, Dinner with the Stars, Sonar electronic music festival, Barcelona Pride, Brunch in the Park, Share Festival, and the Festival of Sant Joan.
Visiting Barcelona in June 2023?
I plan on adding to this list of events in Barcelona in June 2023 as we get closer to the time – if I've missed anything though make sure to keep me in check by writing in the comments below.
Also, don't be shy! If you're still unsure what to do in Barcelona in June we've got almost 8000 Barcelona travellers conversing in our group I'm Off to Barcelona, where virtually no question will go unanswered.
Enjoy the top things to do in Barcelona in June ☀️