The Picasso Museum Barcelona and How to Visit in 2023
There's no better place to live modern art than at the Picasso Museum Barcelona, the first museum dedicated to Pablo Picasso and one of the most extensive collections going.
In fact, at the Museu Picasso you'll find the world's largest collection of Picassos.
Whether you're just stopping in for a couple frescoes or going for the full Picasso Museum Tour you're going to want to do this right – so let's get into it.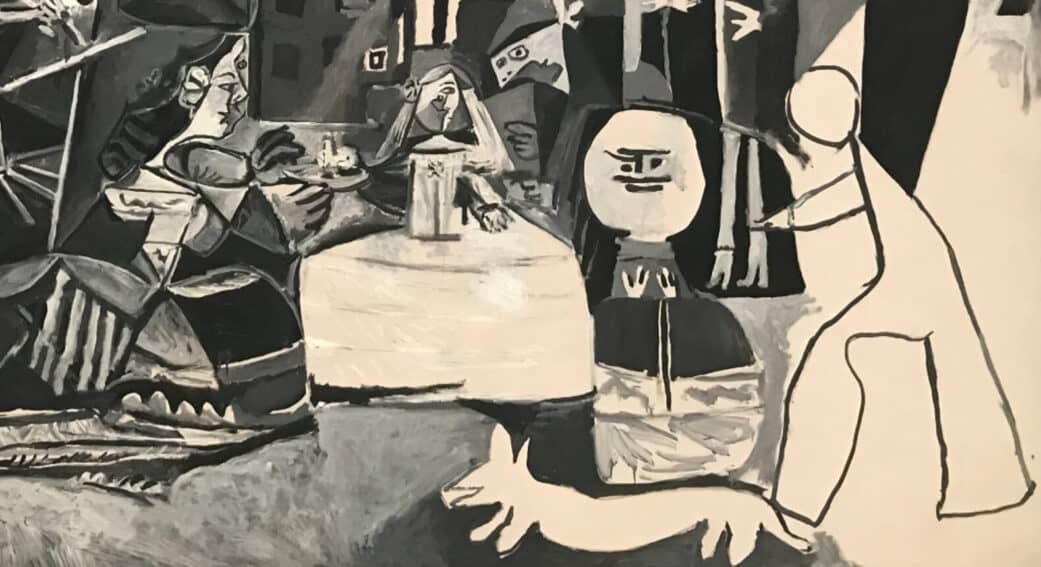 The Barcelona Picasso Museum
This is a must on any Barcelona itinerary, as you'll find a permanent collection of more than 4,000 of Picasso's works here.
Most of the art is from his early years and showcases the maturation and evolution of a skilled artist.
The majority of these extensive collections were donated by Pablo Picasso himself, as a thanks to his friend Jaime Sabartés, the founder of the museum.
⚠️ 

Warning

⚠️

: Barcelona's top two attractions must now be booked in advance.
You can book fast track tickets to both individually or get them as part of a discount pass:
You will not be able to book these tickets on site – lock in your tickets ASAP or you could miss out.
The museum opened in 1963 and has been growing ever since, and aside from the new Moco Museum this is probably the most sought after art museum in the city.
The Museo Picasso is located in a historic building off Carrer de Montcada in the trendy Born district. Here, there are rooms dedicated to the different stages of Picasso's life.
What to See at the Picasso Museum in Barcelona
Picasso's Formative Years
The Barcelona Picasso museum begins with a fascinating cross-section of Picasso's first academic years, featuring some of his darkest works created over the winter at the Madrid Academy.
You'll also see more cheerful work created during his vacations to the village of Horta de San Joan.
There is some very impressive academic demonstration of light and shadow that are hard to believe he created while still just a boy. The adolescent age continues to be told later in other joyous paintings from his hometown of Malaga.
The Blue Period
The financial difficulties experienced by Pablo Picasso in this era meant he couldn't even afford to buy colours. His solution? Not using them.
Here you notice the economical approach to his frescoes of the time – and it's clear his state of mind made it impossible to create anything cheerful.
The period was prompted by the death childhood friend Carles Casagemas. Casagemas shot himself because of an unrequited love for one Germaine Pichot – later one of the five subjects of Picasso's The Young Ladies of Avignon.
The Barcelona Picasso connection? All the ladies were prostitutes on the city's famous Carrer d'Avinyó, one of the highlights of the Barcelona Gothic Quarter.
Under the Influence
Continuing the tour you'll see and admire copies of Velazquez, who Picasso considered a blueprint of sorts, and many other copies of the old masters who influenced Picasso.
You'll especially see the artistic kinship between Picasso's work and that of Velazquez, though Picasso always maintained his own personal touch.
The Barcelona Spain Years
You could find Picasso in Barcelona between about 1895 and 1904.
He had an active presence in the area and you can see how the paintings absorbed the latest trends of a modern city.
You'll even find some humour, like the fake newspaper clippings depicting his friend Sabartes in erotic exploits with several women.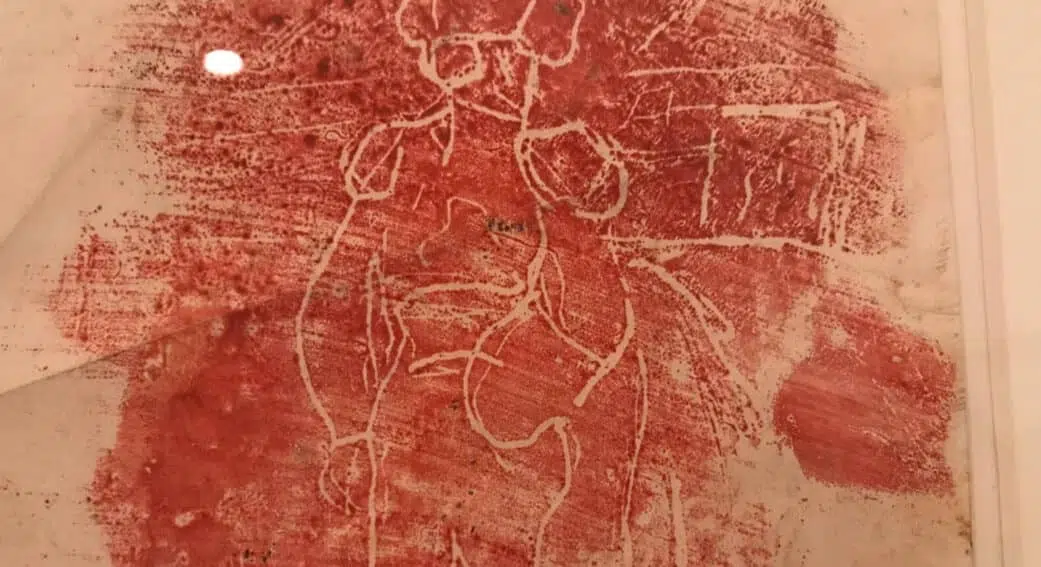 The Rose Period
Here Picasso used cheerful reds, oranges, and pinks to depict clowns, harlequins and circus performers. Professional growth and maturity marked his move to Paris.
It was there that he realized he needed to use a stage name and his signature (which normally included two first names) became simply PICASSO. This is Picasso's Pink Period.
You'll end the tour passing through the Pigeon Room (which apparently Picasso painted because his terrace in California was infested) to the Las Meninas Room, where you'll find an extravagant variety of works from Velazquez.
Picasso Museum Prices
General admission tickets to the Picasso Museum in Barcelona include access to the regular collection, access to the regular collection and temporary exhibitions, or just the temporary exhibitions.
Buying in advance online saves €1.00 per ticket and guarantees your spot.
If you show up to the ticket windows you're paying more and risking it being sold out (common, especially weekends).
Adult: €12.00 (or €14.00 with temporary exhibitions)
18-25, students with ID, and 65+: €7.00 (or €7.50 with temporary exhibitions)
Temporary exhibitions only: €6.50 (adults) or €4.50 (discounted)
Under 18: free.
Audio guide in English: €5.00 extra.
For all discounted tickets ID must be shown – visitors under 14 must be accompanied by a paying adult.
A word of advice: if your Barcelona visit includes more than one of Barcelona's best museums it's worth it to grab yourself an Articket BCN discount pass.
With it you'll save up to 45% off museum ticket window prices.
Where to Book Barcelona Picasso Museum Tickets
Again, since Picasso Museum tickets often sell out before closing it's recommended to buy them in advance online.
Just select your type of ticket, a date, and your entrance time (times are staggered about every 15 minutes) to guarantee your spot.
An added bonus: if you've already got your Barcelona Picasso museum tickets you won't have to wait in line. You'll go straight in at the Calle Montcada 17 entrance.
Book your advance tickets clicking the button below:
Barcelona Picasso Museum Guided Tour Tickets
Sometimes a basic Picasso Museum ticket just isn't enough and it's better to have a licensed local guide.
There's no better way to trace Picasso's Barcelona life than with the 90 minute guided tours in English.
Along this Barcelona Picasso Museum tour (masks now optional! 😉) you'll follow the man's life in chronological order through the museum.
You'll be fed interesting anecdotes on Picasso's life, and get the full picture like no general admission could ever give you.
The super-informative presentation on the private life and career of Picasso even has some great history of the city of Barcelona thrown in.
Adults: €33.00.
Children (0-17): €23.00.
Picasso Museum tours run Tuesday to Sunday at 4:00 pm.
This is an exclusive Barcelona Picasso Museum tour offer that's not even offered at the museum itself. For more info click the blue button below:
Wondering if it's worth the extra money? Check out tons of Barcelona Picasso Museum tour reviews.
Free Days at the Barelona Picasso Museum
If you're in Barcelona at the right time you'll be happy to know that the Museu Picasso participates in free museum Sundays – in my opinion the best of all the free things to do in Barcelona.
Free entrance is found on the following dates:
The first Sunday of every month from 9:00 am to 7:00 pm.
Thursday afternoons from 4:00 pm to 7:00 pm.
Open Door Days (February 12th, May 18th, and September 24th)
Careful! Free day entrance times must be booked in advance at the official Museu Picasso website.
Free tickets are subject to availability and can only be booked up to 4 days in advance.
Barcelona Picasso Museum Hours
All Picasso Museum hours listed below include holidays.
Keep in mind that the Barcelona Picasso Museum ticket office closes 30 minutes before the museum so if you haven't booked online make sure you show up in time.
Updated hours for 2023:
Monday: closed
Tuesday to Sunday: 10:00 am to 7:00 pm.
Closed: January 1, May 1, June 24, December 25.
Free entrance: Thursday afternoons from 4:00 pm till 7:00 pm, the first Sunday of the Month, and during the Open Doors free museum days on May 18th, and September 24th.
Tickets for these dates can only be bought 4 days in advance using the the official website.
There are reduced hours on December 24 and December 31 – the museum closes at 2:00 pm. On January 5th it closes at 5:00 pm.
And how much time for a visit to the Picasso Museum in Barcelona?
Leave around 90 minutes for the visit, or 120 minutes if you're including the temporary exhibition.
Related: How Many Days Should I Stay in Barcelona?
Where is the Picasso Museum in Barcelona?
The Picasso museum is located at 15-23 Carrer Montcada in the Born neighbourhood and just a stone's throw from the legendary Gothic Quarter.
The nearest Barcelona metro stations are Jaume I (yellow line L4) and Arc de Triomf (red line L1)
Buses: 120, 45, V15, V17, 39, 51, H14.
🚌 Coming to the Picasso Museum? Make sure you know how to get around Barcelona on public transport first.
Related: Best Things to Do in Barcelona
Picasso Museum Barcelona Hacks
Always book your Picasso museum tickets in advance to avoid lines and rejection.
If you're visiting more than one museum use the Articket BCN discount card.
Go very early in the day to avoid the biggest crowds.
Grab an audio guide unless you're a complete Picasso expert.
Combine your Picasso Museum visit with a look at the nearby Catalan Music Palace.
Grab a drink or coffee nearby at the great outdoor bar Antic Cafe.
Talk to a member of staff about exclusive entrance for kids with strollers/prams.
Lockers can be rented on site for €1.00 (bring exact 1 euro coin change).
There are shops near the Picasso museum selling similar souvenirs for much cheaper.
Drinks are not allowed in so drink them up before you enter!
Temporary Exhibitions at the Museu Picasso Barcelona
Again, the Museu Picasso in Barcelona is home to some interesting Picasso Museum temporary exhibitions which are included in the general admission ticket.
Current and upcoming Picasso Museum Barcelona exhibitions include:
Daniel-Henry Kahnweiler: Dealer & Publisher (2nd Dec 2022 to March 19th 2023)
March 19th 2023 Onward: TBD.
Some examples of past temporary exhibitions in Barcelona include Mythologies, Cubism and War, Jacqueline (Picasso's wife), and Picasso: Photography and Ceramic.
As mentioned before, temporary exhibitions at the Barcelona Picasso Museum can be had for the following prices:
Temporary exhibition only (adult): €6.50.
Temporary exhibition only (18-25 and 65+): €4.50.
Temporary exhibition only (under 18): free.
Again, make sure to bring ID for the discounted tickets.
Where to Eat Near the Museu Picasso in Barcelona
You can have some of Barcelona's best tapas nearby at El Xampanyet or Cal Pep. Both of these top Barcelona restaurants can only be described as high quality, homemade, and traditional.
Another great option is Nou Celler, a place serving traditional Catalan food at affordable prices. The lunch set menu costs just €12.00 with a starter, main, dessert, and drink.
I would personally go for the escalivada (a grilled veggie dish), buttifarra (a local sausage), or gazpacho (a cold tomato soup). Another option for €20.00 is the tapas tasting menu where you'll get about a dozen different tastes.
You'll find Nou Celler in Carrer de la Princesa 16 just two minutes away from the Picasso Museum.
Barcelona Picasso Museum FAQ
Is the Picasso Museum worth it?

Fans of Pablo Picasso will no doubt find the museum  the perfect way to experience his life and art – it is the most extensive collection of Picasso art in the world, covers every period of his life from childhood to death, and hosts nearly 5000 pieces of art.

The museum is also a perfect introduction for curious minds who have often heard the name but never bothered to dig deeper, especially when learning via the guided tour.

Where is the Picasso Museum in Barcelona Spain?

You can find the Picasso Museum in the Born neighbourhood of the Old City (technically La Ribera), spread out over 5 medieval palaces on Montcada Street (Carrer de la Montcada).  It's just a short walk from Jaume I metro station.

Why is the Picasso Museum in Barcelona?

Pablo Picasso spent some of his most productive artistic years in Barcelona, from about 1895 to 1904, and it was in the city's bars and coffee houses that he met many acquaintances that changed his life forever.

One of these people was local Jaume Sabartés, who originally wanted to open the museum in Picasso's hometown of Malaga, but was later persuaded by Picasso to change the location to Barcelona.

The original museum was opened with Sabartés' private collection of just 500 or so works – under the name the the Sabartés Collection, with Picasso refusing to put his name on a building as a statement against the Franco regime.

Do you need to book the Picasso Museum in advance?

Walk up tickets are available on normal days, though it is strictly recommended to book in advance to avoid having to wait in lines – which can get quite long, especially in the summer heat.

For free museum days (first Sunday of every month and Thursday afternoons) booking in advance is mandatory, though it can only be done up to 4 days in advance.

Can I take pictures at the Picasso Museum?

Photography is allowed for standard cameras and smart phones, however the use of tripods and flash photography is strictly prohibited.

How long does the Museu Picasso visit take?

For a thorough visit of all the exhibition rooms expect it to take about 70-90 minutes. Add on 15-20 minutes for the temporary exhibition if applicable.

How much does the Picasso Museum cost?

Adult general admission tickets cost €12.00, while students/seniors cost €7.00. Audio guides can be added for €5.00.

Is there a guided tour of the Barcelona Picasso Museum?

Yes, 90 minute guided tours in English run Tuesday through Sunday at 4:00 pm. Tickets cost €33.00 for adults and €23.00 for visitors between the ages of 0-17. Max group size is 15. Bookings can be made through at the Tiquets Picasso Museum Guided Tour page.
Need More Picasso in Barcelona?
If you still haven't got enough information on the Picasso Museum in Barcelona or anything else related to your vacation then why not harass me with a little message below? I'd be happy to help.
Also! Any compliments or criticisms about the blog are greatly appreciated since I am always striving to make this resource better and better – fire away!
And don't be afraid to join the Barcelona Picasso museum discussion by joining my group I'm Off to Barcelona – here you can ask any questions, air out grievances, and chat with thousands of Barcelona travelers.
Enjoy your Barcelona Picasso experience! 🎨