Things to Do Near Park Guell: Attractions Near Güell Park Barcelona
Due to its privileged position North of Barcelona in the Collserola hills, ​​Park Guell is the spearhead of an area rich in vegetation, history, and curiosity.
So let's explore some of the things to do near Park Guell together.
What to Do Near Park Guell
Park Guell extends over a 17-hectare green area: 12 hectares reserved for the Monumental Zone (which requires payment for entry), and five hectares for the Forest Zone, which is a free area open to all.
Here you'll find interesting biodiversity, spaces for picnics and spectacular viewpoints to check out Barcelona from a unique perspective.
If you want to visit the Monumental Zone, which contains Gaudi's most interesting expressions, it's mandatory to get your ticket online in advance as there are hourly visit caps:
Once you've visited the Monumental Zone, I recommend that you continue walking to discover the five hectares of the park which contain a green oasis of tranquility.
Let's begin our list of attractions near Park Guell!
Turò de les 3 Creus: Located within the free area of ​​the park stands the "Hill of the 3 Crosses", a small stone building with a cross on top. In his initial project, Antoni Gaudi wanted to build a chapel on top of Park Guell, but the discovery of some prehistoric artifacts blocked its construction. However, the genius of the master was not intimidated and he was inspired by the finds to build this lovely monument.
Mirador de Joan Sales: A viewpoint located 5 minutes from Parc Guell that is dedicated to the famous Catalan novelist. From here you can enjoy a view of the entire metropolis of Barcelona, ​​from the Ebro Delta to the Maresme.
Casa Museo Gaudì: The Maestro's house is located right inside Park Guell's gates. Here you can take a journey deep into Gaudí's most intimate world, and discover private objects, memorabilia, documents and a collection of furniture he designed himself. If you're interested you can purchase a double entrance ticket: Parc Guell and Casa Museo Gaudì.
Los Bunkers del Carmel: About 15 minutes from Park Guell is one of the most spectacular viewpoints in Barcelona. Here you will also find one of the best History Museums in Barcelona, ​​where you can learn about the bunkers employed during the Spanish Civil War.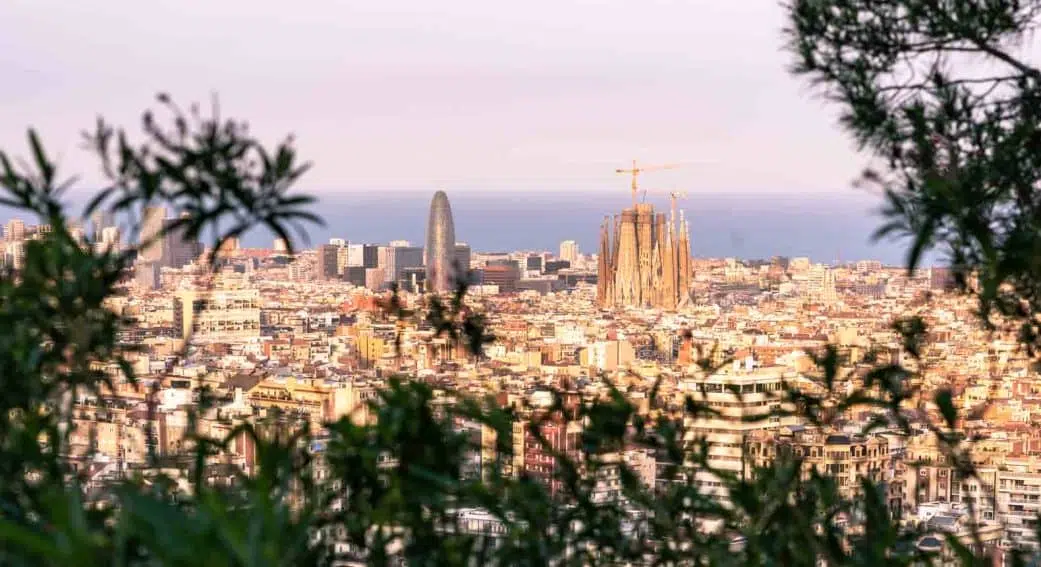 Casa Vicens: This home is the first work of Antoni Gaudì and is located in the district of Gracia, 20 minutes from Park Guell. Compared to other famous works by the artist, the Casa Vicens has a singular aspect, bizarre in colours, with an accentuated presence of naturalist and floral motifs and strong evocations of Arab and oriental architecture.
The District of Gracia: After visiting the park if you head down towards the sea, in 15 minutes you will arrive in Gracia, one of Barcelona's most characteristic neighbourhoods. Here you will find bars, restaurants and numerous squares where you can relax and take a little break after visiting the park.
The Best Restaurants Near Park Guell: This area features some pretty great Barcelona tapas restaurants whether you're just looking for a post visit drink/coffee or a great lunch.
⚠️ 

2023 Warning

⚠️

: It's now mandatory to book your Park Guell tickets in advance.
Sell outs are extremely common, especially on weekends.
The only way to guarantee your spot is by booking Park Guell tickets online:
Any questions on what to do near Park Guell?
Leave us a comment below and we will get back to you as soon as possible 🙂