Where to Stay in Barcelona for a First Time Visit?
Barcelona is a city of endless beaches, captivating architecture, and mouth-watering tapas – but where to stay for a first time visit?
If it's your first go-around, let me help you navigate the vibrant neighbourhoods of Barcelona to find the perfect base for your adventures.
Here's where to stay as a first time visitor.
First Time Visit to Barcelona: Where to Stay
Plaça Catalunya: The Heart of the City
Why stay here the first time:
Plaça Catalunya is the most central spot in the city, and you're within striking distance of all the best things to do in Barcelona.
With its sprawling 50,000 square metre square, fountains, and strategic location at the crossroads of historic Barcelona and the modern Eixample district, it's a prime choice for first-timers.
The plaza serves as a major transport hub if you're getting central from Barcelona airport (especially via Aerobus), ensuring you're well-connected to every corner of the city.
This is also the starting point for many of Barcelona's best city tours – and you're also just a couple Barcelona metro stops to legendary Sagrada Familia.
Click the button below to get the latest hotel deals in Placa Catalunya: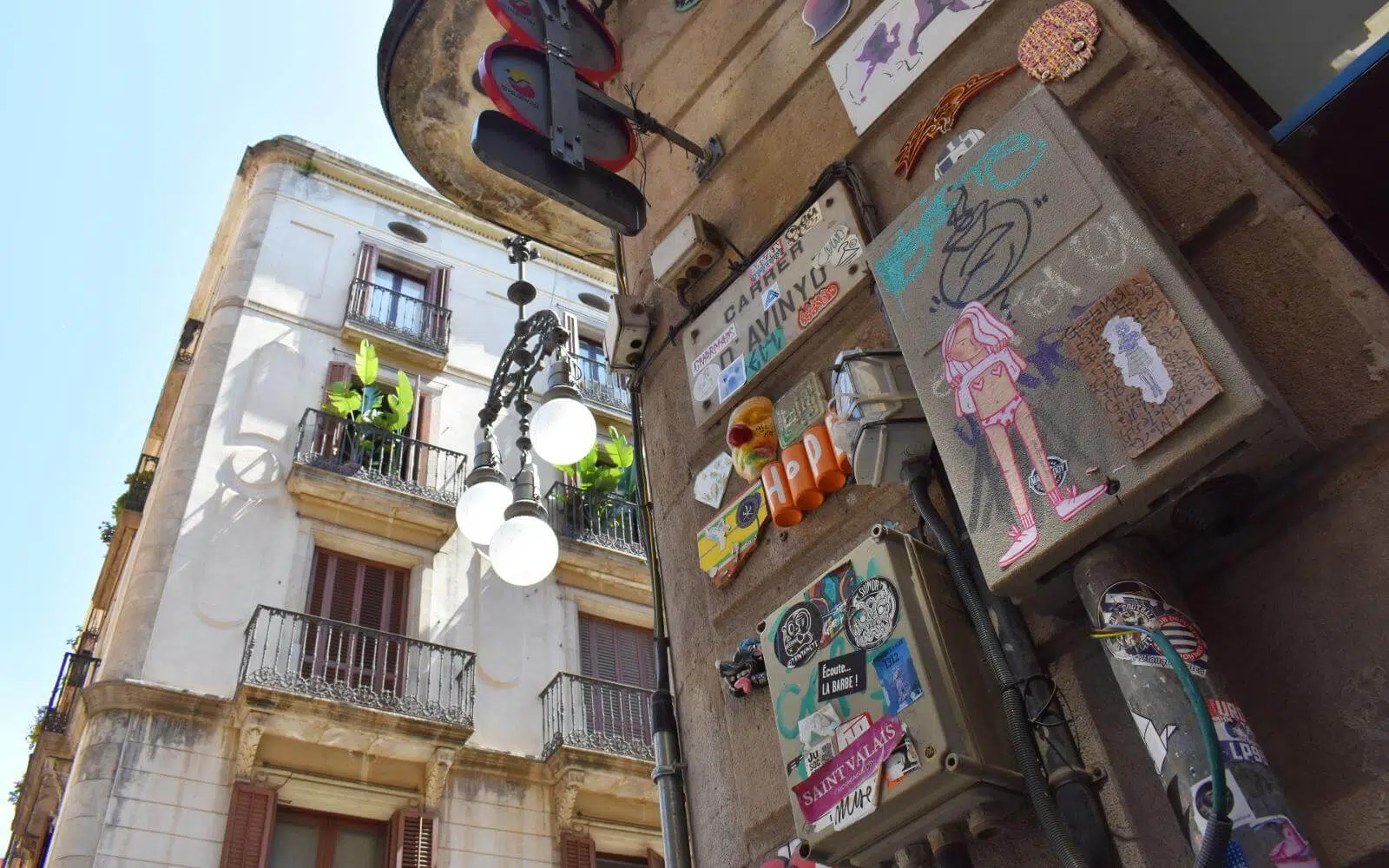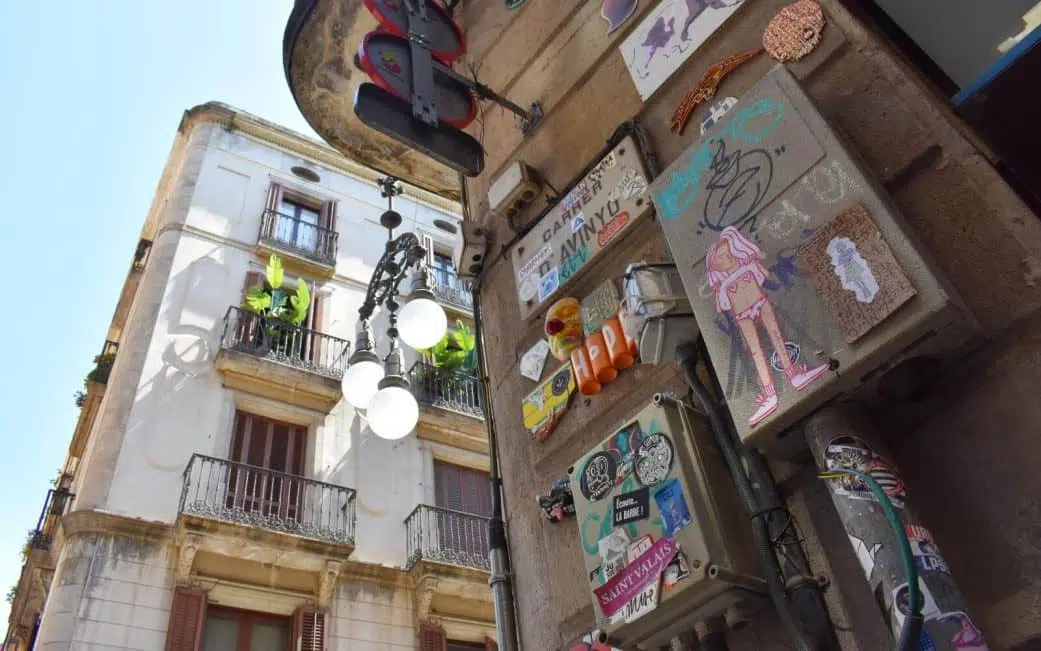 Barri Gòtic (Gothic Quarter): Dive into History
Why stay here the first time:
Winding lanes, medieval buildings, and hidden squares — the Barri Gòtic is a lock on any Barcelona itinerary.
Located adjacent to La Rambla (Barcelona's most famous street), it places you in the thick of Barcelona's history and offers easy access to Barcelona's best bars.
If you're looking to discover the city on foot and explore unique alleyways while eating and drinking, this is it. In other words, living the true European experience.
Click the button below to get the latest hotel deals in the Gothic Quarter: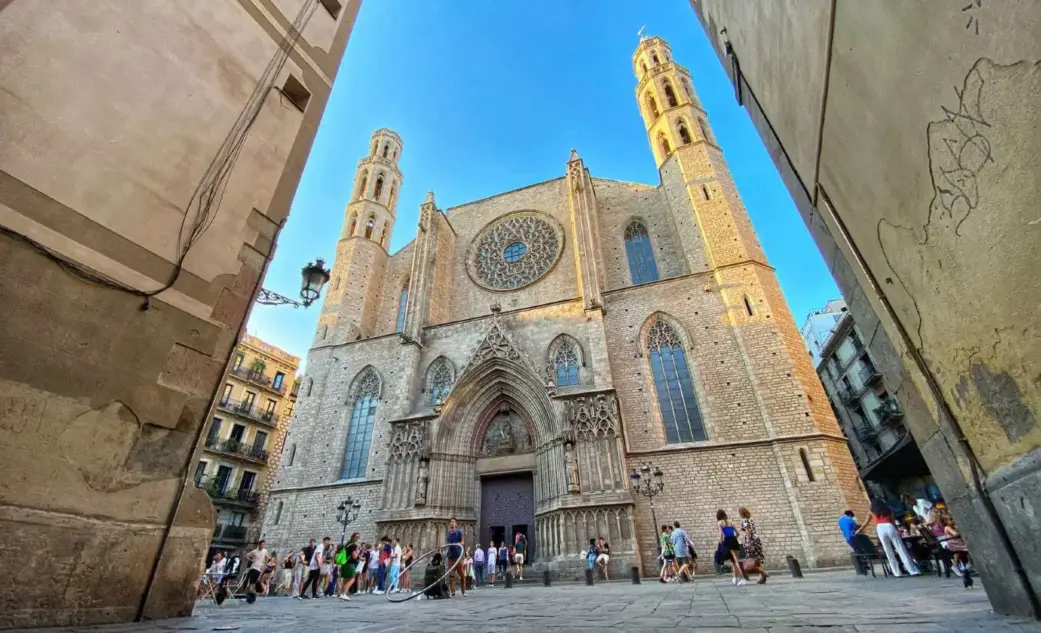 El Born: Bohemian Elegance
Why stay here the first time:
This area seamlessly blends the old with the new. Think Roman ruins beneath modern Barcelona museums like the Moco or the Picasso Museum.
You'll also find ancient churches like the Santa Maria del Mar next to bustling markets, and top tapas bars nestled among boutique stores.
El Born is perfect for travelers seeking a trendy, bohemian atmosphere without straying too far from historical roots.
If you're looking to shop and eat with some modern flair this is it – it's also the closest first time neighbourhood to Barcelona's best beaches.
Click the button below to get the latest hotel deals in El Born:
Where to Stay in Barcelona First Time?
Barcelona is a city of diverse neighborhoods, each offering its unique flavor and charm.
For first-time visitors, it's essential to choose a base that aligns with their interests — be it history, architecture, shopping, or local culture.
If you're still stuck on where to stay your first time, don't be afraid to write me below for custom advice!