Where to Buy Park Guell Tickets?
Park Guell is one of Antoni Gaudí's most coveted architectural pearls. Simply put, no visit to Barcelona can be considered complete without it.
So how do you buy tickets for Park Guell?
The most important thing to keep in mind is that the site is one of the most visited attractions in Spain, alongside the Sagrada Familia.
That's why it is essential to buy tickets online in advance to avoid arriving to find the park already full.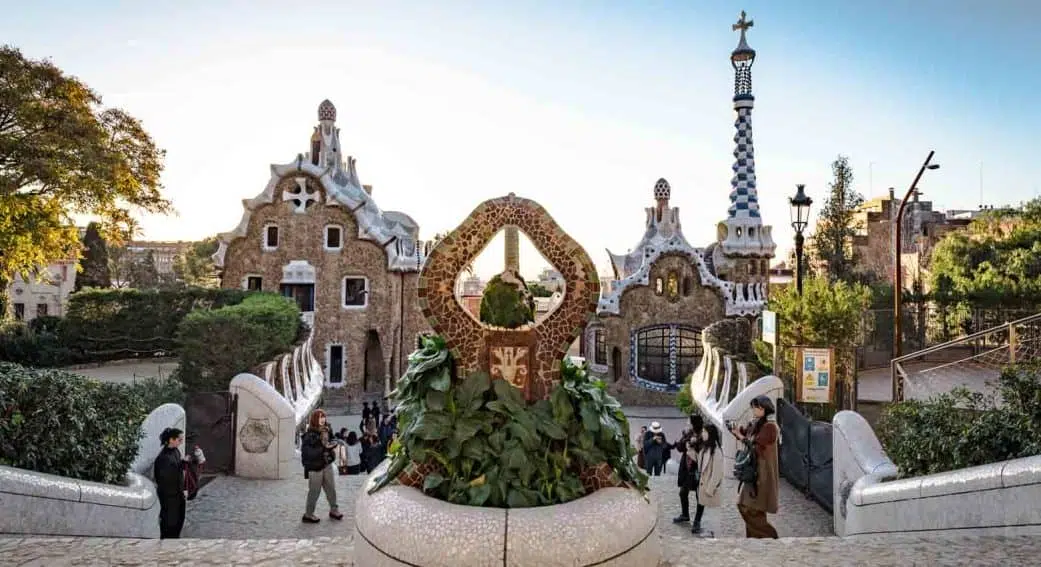 When looking where to buy tickets for Park Guell we always advise buying from our collaborator at Tiqets.
Not only will this secure you the best rates, but it'll also go a long way to support the work which we do for tourists like yourself!
At Tiqets you'll also find various flexible ticket packages which are listed below:
You also have the option to purchase the very convenient Digital Pass, which includes the Sagrada, Park Guell, the Tourist Bus and a 10% discount on all the other attractions in Barcelona:
Still have doubts about where to buy Park Guell tickets? Whether it's that or any other Bareclona question be sure to leave us a comment below!
⚠️ 

2023 Warning

⚠️

: It's now mandatory to book your Park Guell tickets in advance.
Sell outs are extremely common, especially on weekends.
The only way to guarantee your spot is by booking Park Guell tickets online:
Related: Is Park Guell Worth It?