Where is Las Ramblas in Barcelona? Getting There Quickly in 2023
It's the most famous street in our city, but exactly where is Las Ramblas in Barcelona?
Allow me to break it down for you.
Where is Las Ramblas Barcelona?
Las Ramblas is a 1.2 kilometre street that is primarily pedestrian. It is found in central Barcelona.
It cuts right through two old city neighbourhoods: the Gothic Quarter and El Raval.
The street starts at the bottom of Plaça Catalunya: the city's most central point. It ends at the Columbus Monument, right near the shuttle to the Barcelona Cruise Terminal.
Expect it to be a 20 -30 minute walk or less from other neighbourhoods like El Born and Barceloneta.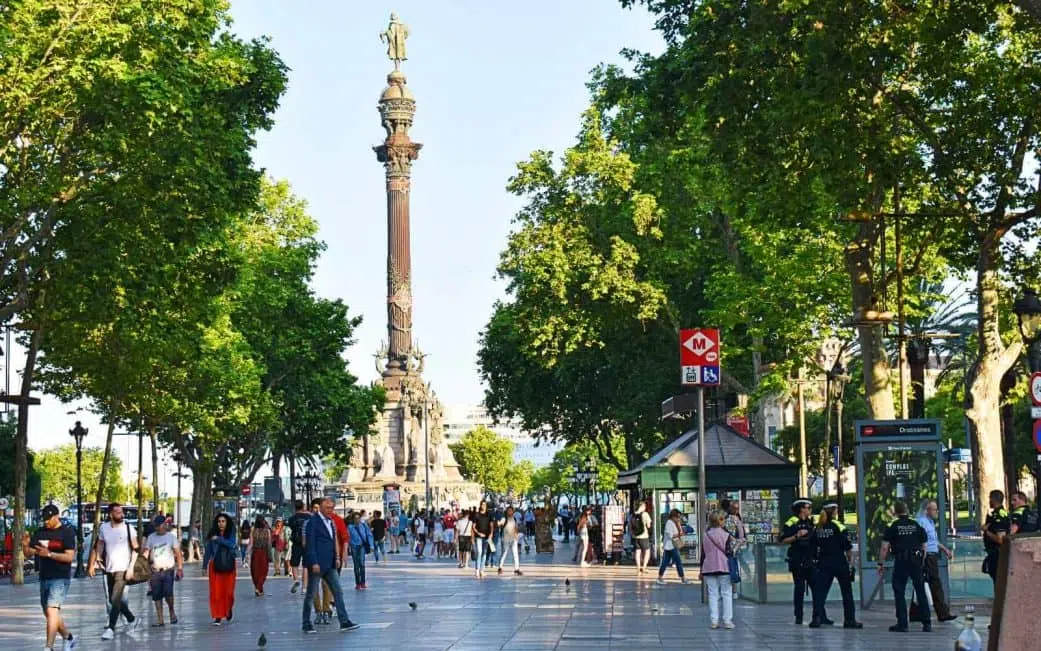 The Barcelona metro stops that serve La Rambla are Catalunya, Liceu, and Drassanes.
So where is Las Ramblas in relation to some major Barcelona spots?
Check out How to Get to Sagrada Familia from Las Ramblas or How to Get to La Rambla from Barcelona Airport.
Still Wondering Where is Las Ramblas Located in Barcelona?
If you're still wondering where Las Ramblas is in Barcelona, at least in relation to where you're coming from, be sure to hit me up in the comments below.
Whether it's locating Las Ramblas or any other Barcelona question I'll be quick with a response! You'll be doing the best things to do on La Rambla in no time.
Enjoy Las Ramblas 😊