What to Do on Sunday in Barcelona
It's Sunday in Barcelona, and you've slept through your optimistic 10:00 am alarm. As you awake sluggishly, you quickly realize you've spent days checking off the top ten from your trusty Lonely Planet Guide.
Is it really that bad to just eat and drink the day away at your own pace?
The answer is a resounding 'hell no!' Not on a Sunday in Barcelona!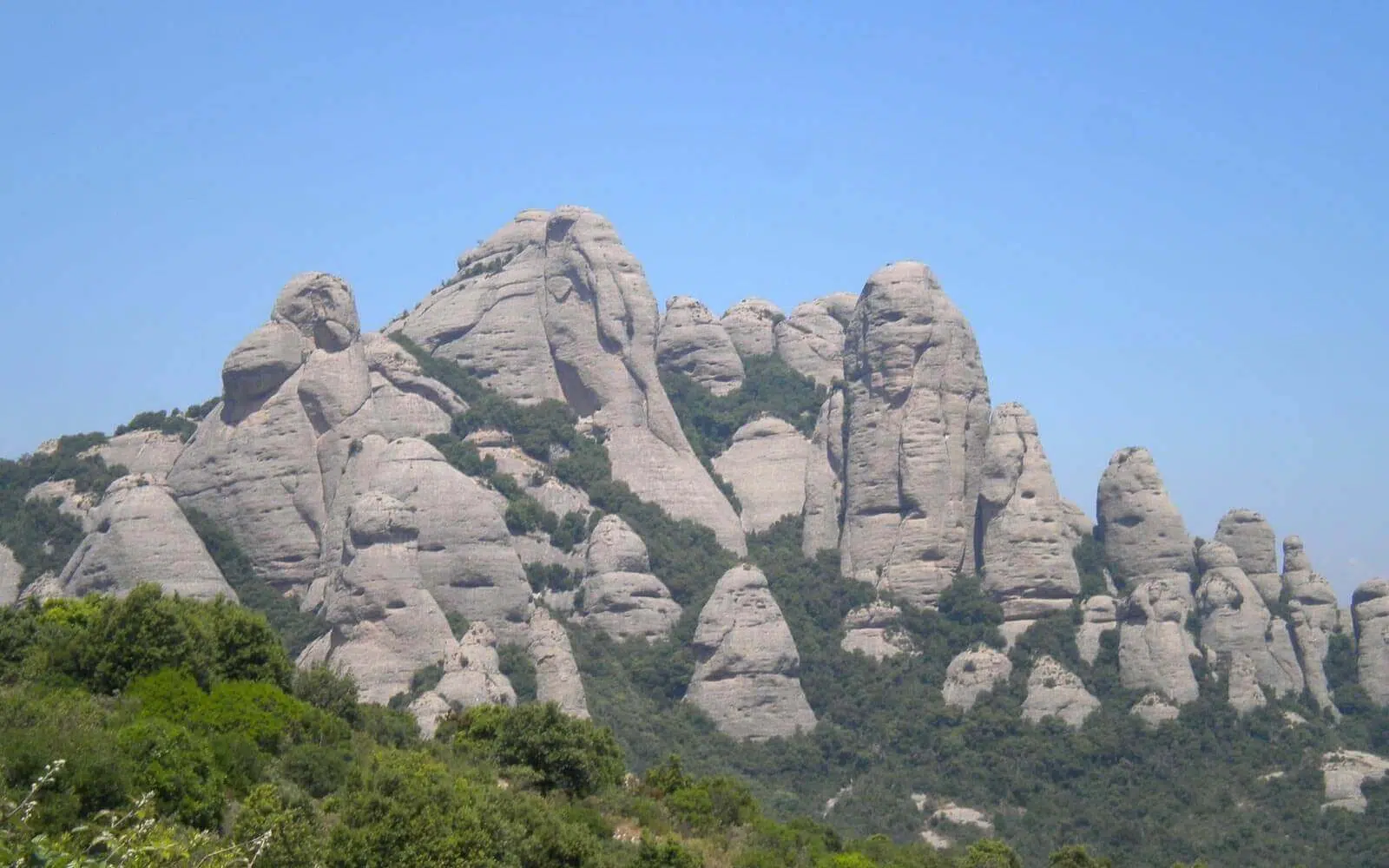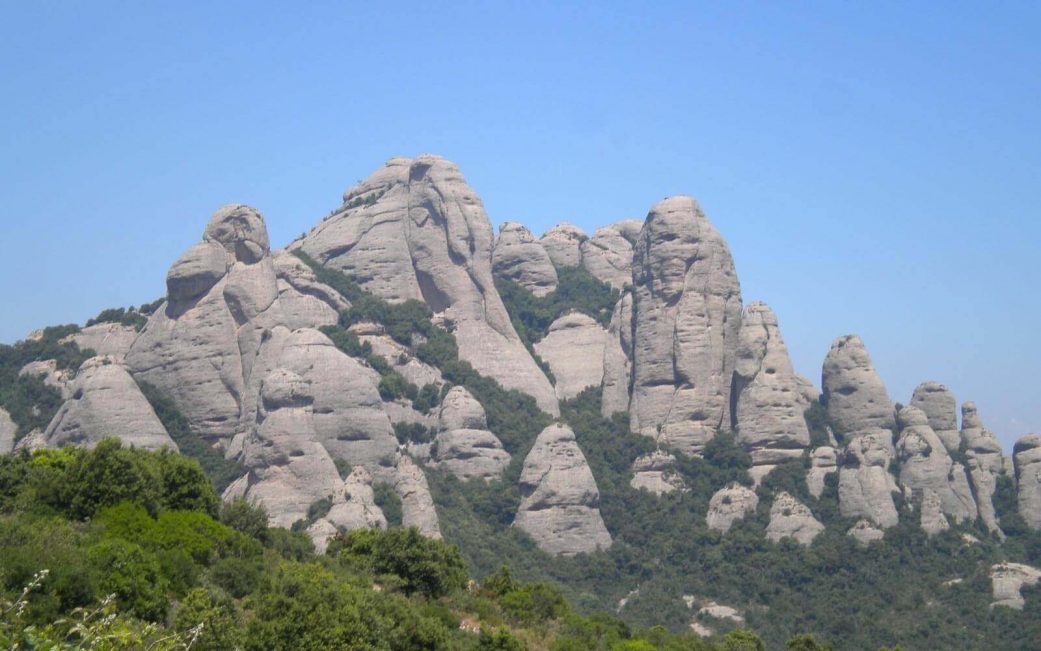 Things to do in Barcelona on Sunday
Take a Day Trip from Barcelona
The city slows down on Sunday, so it's wise to consider your many day trip options from Barcelona.
My favourites usually include the seaside or the mountains.
Heading up Montserrat to check out the legendary Benedictine Monastery and its Black Madonna is worth the trip itself. Not to mention, the cable car ride up is just as spectacular.
There's also a chance to go up the coast to a place like Lloret de Mar to lounge at its nice tranquil beach or hike the Cami de Ronda. From here, you're also within striking distance of an assortment of picturesque coves.
The third option is to go on a Game of Thrones tour in Girona, where most of season six was shot. There's also an amazing cathedral inside its medieval walls.
Kill a Lazy Barcelona Sunday on the Beach
If you're in Barcelona on a Sunday, heading to the beach is an absolute must! Picture this: warm sun, gentle sea breeze, and the soothing sound of waves crashing against the shore. It's the perfect way to unwind and recharge.
Whether you're looking to relax on the soft golden sand, take a refreshing dip in the sparkling Mediterranean waters, or soak up the vibrant beach atmosphere, Barcelona's best beaches have got you covered.
⚠️ 

Warning

⚠️

: Barcelona's top two attractions must now be booked in advance.
You can book fast track tickets to both individually or get them as part of a discount pass:
You will not be able to book these tickets on site – lock in your tickets ASAP or you could miss out.
Plus, you'll find plenty of beach bars and cafes nearby, serving up delicious drinks and mouthwatering snacks. So grab your sunscreen, and let's make Sunday at the beach a day to remember!
Spend the Day in one of Barcelona's Best Parks
If you're still wondering what to do in Barcelona on a Sunday, spending the day in one of its best parks is always a great solution. Trust me; you won't regret it! These parks are like hidden oases within the city, offering a peaceful escape from the hustle and bustle.
Here is a list of a few of my favourites:
Parc de la Ciutadella: A fantastic park with lush green spaces, a stunning lake, and even a beautiful waterfall. Perfect for picnics and leisurely walks.
Park Güell: Designed by Gaudí himself, this iconic park is a true work of art. Marvel at its colourful mosaic structures and enjoy breathtaking views of the city.
Montjuïc Park: Situated on a hill overlooking Barcelona, this park offers incredible panoramic vistas. It's also home to the Olympic Stadium and Montjuïc Castle.
You can have a delightful picnic, rent a bike, or simply find a cozy spot to relax and people-watch. Barcelona's parks are a perfect Sunday sanctuary with beautiful gardens, stunning views, and awe-inspiring fountains.
So go ahead, embrace nature, and let the park be your Sunday retreat!
🧑‍🎨 Want more of Gaudi? Unlock his masterpieces with the top Gaudi tours in Barcelona.
Have a Chill Barcelona Brunch
The love of brunch can be summed up in nine words: eating bacon and eggs in the afternoon is awesome.
If you're doing Barcelona right, then brunch menus offer the perfect amount of flexibility for your late wake-up, hangover headache, and love of cured pork products.
But don't be fooled. Many of Barcelona's best restaurants are just cashing in on the trend and don't know a pancake from a punch to the face.
GO HERE:
Alsur Café
Address: Plaza de Sant Cugat 1 (METRO: Jaume 1, Yellow Line L4)
Reservations: 931 825 407 (recommended but not essential)
Not only is Alsur Cafe one of the comfiest lounge bars in Barcelona, but it's in a picturesque Catalan square and has all the menu classics: eggs benedict, pancakes, french toast, and a homemade burger to die for. The eggs florentine with Iberian ham, though – just do it.
All their desserts, cakes, and pastries are made in-house, and you probably won't leave the table without splitting at least one.
OTHER LOCATIONS: Roger de Llúria 23 (Passeig de Gracia)
PLAN B: Federal Cafe, Guzzo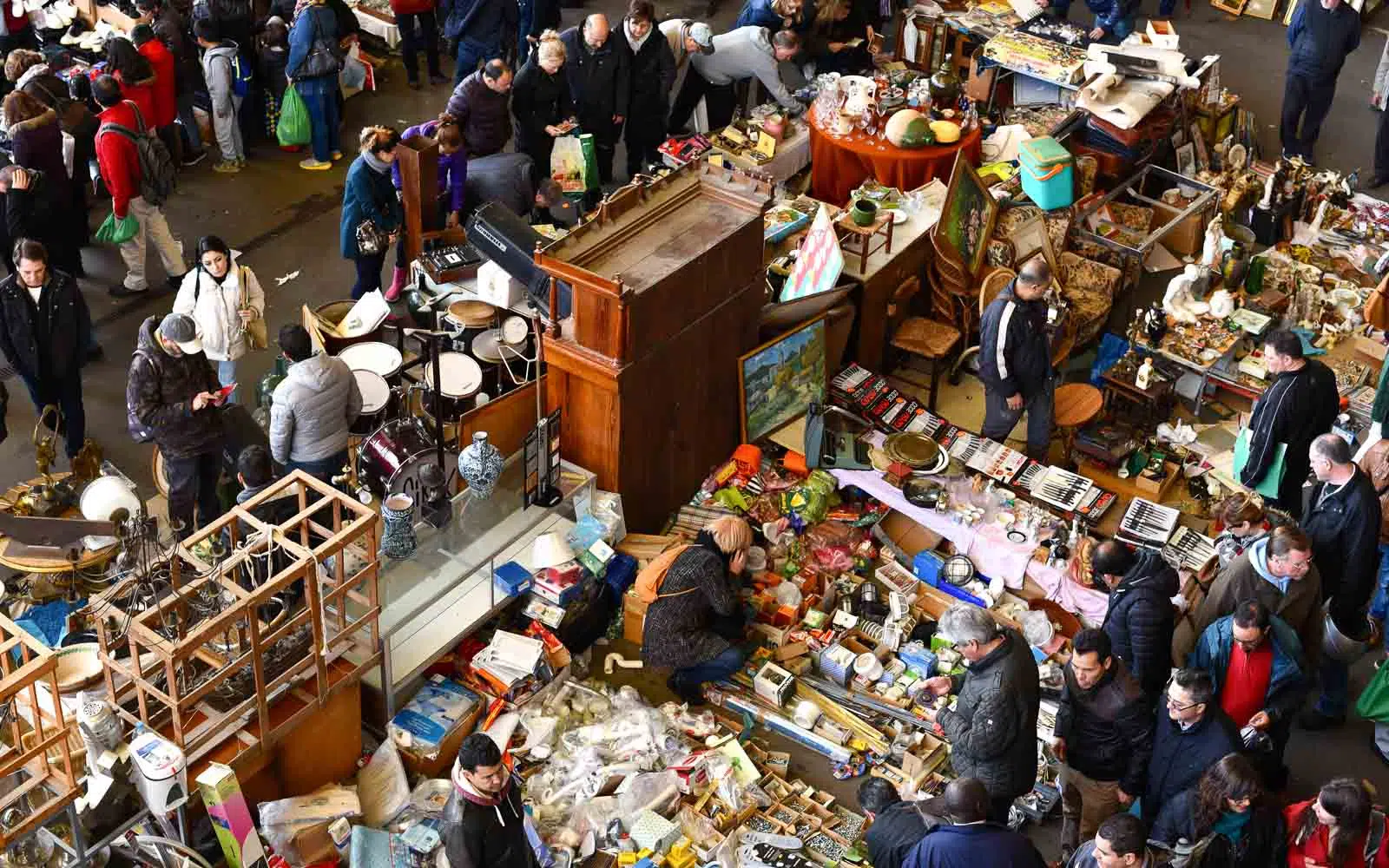 Hit up a Barcelona Sunday Market
Lost and Found Market
The folks at Lostandfound have created one of Barcelona's best markets with their vintage and second-hand curated treasures. There are clothes, art, toys, comics, music, books, computer products and much more.
And best of all? There's food, beer, wine, and live music!
Location: Placa del Mar or Franca Station (Metro Barceloneta, Yellow Line L4)
Hours: Usually the second weekend of every month. Check their Facebook page for more information
Sant Antoni Sunday Market
A popular book and coin market for collectors and tourists alike. You'll find old books, magazines, coins, comics, records, stamps etc.
Hours: 8 AM-2:30 PM Sunday afternoon
Location: Sant Antoni Metro (Purple Line L2)
Maremagnum Shopping Centre
Ok, so I sold out. Some of Barcelona's best shopping can be found in this mall that has enough chains to enslave the population of Rhode Island… but its 250 shops have a great view of the sea, and it's walking distance from La Rambla.
And it's one of the only shopping centres open on Sunday.
Hours: 10 AM-9 PM
Location: Edificio Maremagnum, Moll d'Espanya, 5 (Metro Drassanes, Green Line L3)
Watch Catalan People Dance
Catalonia's traditional dance La Sardana is much more complicated than it looks. The dancers form a circle and perform a series of complicated short and long skips and jumps to the soundtrack of an 11-piece band. It's surely only a matter of time before we see Beyonce up in dat.
The dance is performed every Sunday in Barcelona from 11:15 to 13:00 in front of the La Seu Cathedral in the Ciutat Vella or at 6:30 PM in Placa de Sant Jaume.
Gran Gala Flamenco
Put simply, Flamenco is as Spanish as futbol, tapas and sunshine. And there is no better spot to check it out than the Gran Gala Flamenco, which takes place at the historic Palau de la Música.
The event is the most popular Barcelona Flamenco show in the history of the Catalan capital. In contrast to most tablaos, the Gran Gala is comprised of the top dance companies in Catalonia and Spain, creating only the most spectacular choreography for your enjoyment.
This essential cultural event takes place on most Sundays throughout the year. However, the schedule is somewhat inconsistent, so be sure to purchase your tickets online in advance before you head down.
Price: From €25
Location: El Palau de la Música Catalana or El Poliorama
Get Daydrunk at VenTú
A great alternative to watching Catalan people dance – if there were ever truth in advertising, then Ventú's slogan, Not Everything Good Happens at Night, aptly describes Barcelona's Sunday sup-fest.
The venues change weekly, but the idea remains constant: a midday venue, free entry, vermut, and live music.
This party remains a bit of a Barcelona secret, so it's a great place to meet locals.
Hours: 12 PM-8 PM
Location: Changes every week. Consult the Ventú Facebook Page for more information.
PLAN B: IceBar, karaoke night at the George Payne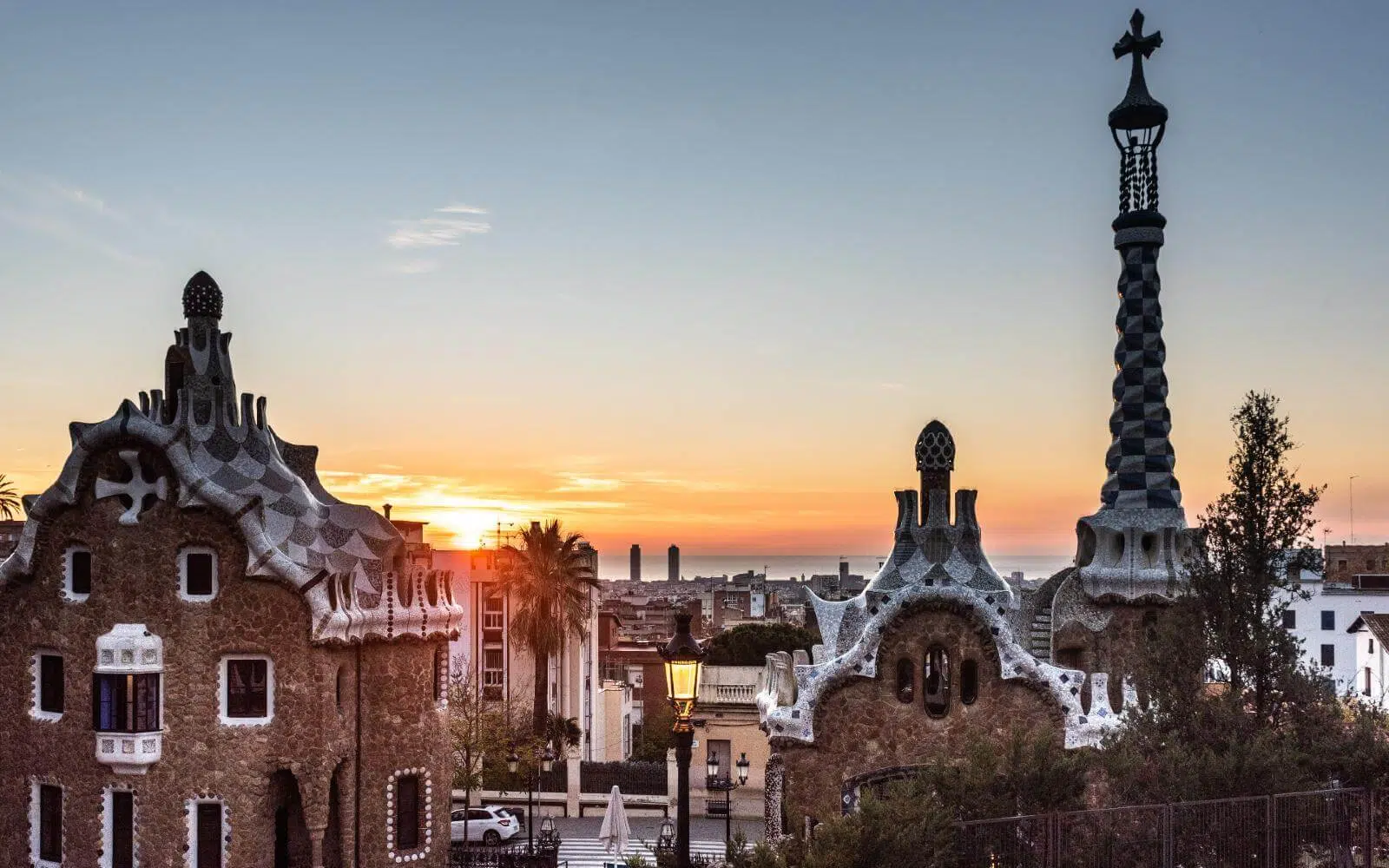 Watch the Sunset from a Rooftop Terrace
One of Barcelona's best (poorly kept) secrets is that many of the best hotels open their spectacular roof terraces to the public. My favourite is the five-star Grand Hotel Central.
The drink prices at their famous Skybar are reasonable for what just might be Barcelona's best view. For a special treat, you can sip away while listening to the sounds of DJ Victor Puig every Sunday from 6 pm – 9 pm.
Hours: 1 pm-9 pm (for external guests)
Location: Via Leitana 30 (Metro Jaume I, Yellow Line L4)
PLAN B: Hotel Villa Emilia (live music Sunday), Hotel Barceló
Have a Pizza
It's not Spanish, their website sucks, and it looks horrible from the outside… but by Sunday, you've eaten enough tapas to hibernate a small black bear. And since pizza is miles better than any dish the Spanish can offer (boo, hiss!), you might as well change it up.
Sport Bar is an authentic piece of Italy — check that, Naples – right in central Barcelona. The chewy sourdough crust is so delicious it doesn't even need the toppings.
TIP: Get there early (8 PM) if any of the big Italian football teams are playing.
TIP 2: the pan di stelle dessert (a type of tiramisu made with cookies instead of ladyfingers) is out of this world.
Hours: 1 PM – 12 AM
Location: Calle Ample 51 (Metro Drassanes, Green Line L3)
PLAN B: NAP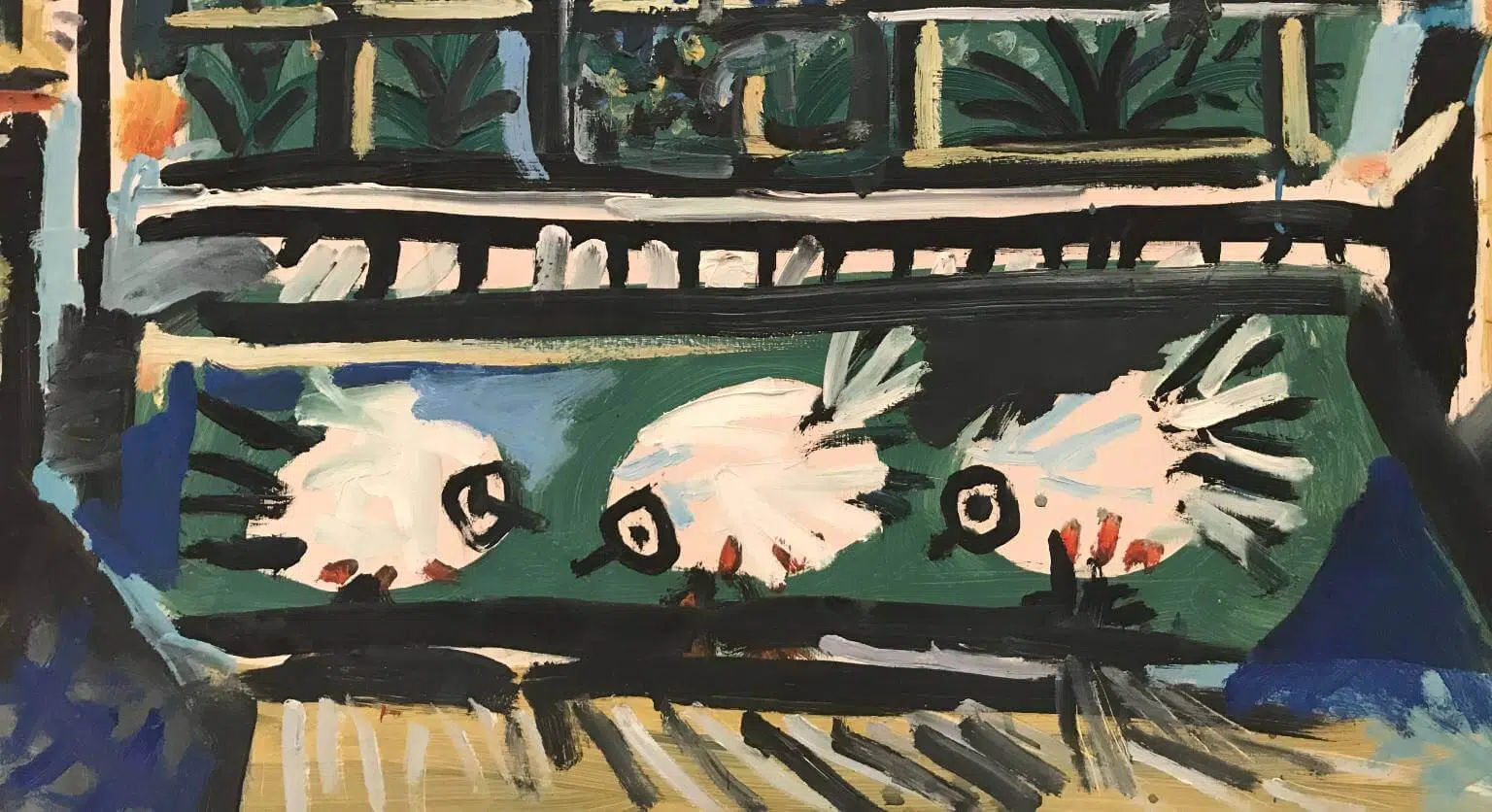 Spend your Sunday in Barcelona at a Local Museum
Picasso Museum
If you've had your fill of sunshine and sangria, it may be time to take in a little culture. And what better way to do so than to visit the Picasso Museum to check out the works of Spain's most famous artistic export?
Consistently rated amongst Barcelona's best museums, the Museu Picasso is focused on Pablo Picasso's formative years. You can check out 4,251 works from the maestro himself and an assortment of pieces from other local and international artists.
Located in the heart of the historic Gothic Quarter, the museum is the perfect place to kill a lazy Sunday or a rainy day in Barcelona.
Location: Carrer de Montcada, 15-23 (Metro Jaume I, Yellow Line L4, Arc de Triomf, Red Line L1)
Hours: 10:00-19:00 Tuesday-Sunday
MOCO Museum
If you're a fan of contemporary art, the MOCO Museum in Barcelona is a must-visit destination. Located in the trendy El Raval neighbourhood, this museum showcases an impressive modern and street art collection.
You can check out a number of exhibits from both established and emerging artists, including the Banksy Exhibit, the Museum of the Moon and a multitude of works by artists such as KAWS and Jeff Koons.
The museum is right next to the Picasso Museum, so you're welcome to make it part of your Sunday Catalan cultural crawl.
Location: Carrer de Montcada, 25 (Metro Jaume I, Yellow Line L4, Arc de Triomf, Red Line L1)
Hours: 10:00-21:00, 7 days a week
Sunday in Barcelona FAQs
What are some fun activities to do in Barcelona on a Sunday?
Barcelona is a lively city, and there is no shortage of things to do on a Sunday. Here are some fun activities you can do: head out for brunch, hit up a museum, lounge around on the beach, chill on a rooftop patio or wander the stalls at a local market.
What are some good places to eat brunch in Barcelona on a Sunday?
Brunch is a popular meal in Barcelona, and there are many great places to eat brunch on a Sunday.My personal favourites include the Alsur Café, Gusso and Federal Café. But there is a multitude of local haunts and hotel restaurants that focus on local cuisine and a more traditional American-style brunch, respectively.
Are there any markets open in Barcelona on a Sunday?
Yes, there are several markets open in Barcelona on a Sunday. Here are some of the most popular: Sant Antoni Sunday Market (outside), Lost and Found Market, Palo Alto Market Fest, Fira de Nautumismo (Stamp and Coin) and, during the holidays, Fira de Santa Llúcia. Unfortunately, the famous La Boqueria and the main section of the Sant Antoni Market are both closed.
What are some cultural attractions that are open in Barcelona on a Sunday?
Barcelona is a city rich in culture, and there are many cultural attractions that are open on Sundays. Some of the most popular include the Sagrada Familia, the Picasso Museum, MOCO Museum, Fundació Joan Miró and Cosmo Caixa.
Many local museums are free on the first Sunday of every month or offer free entry during certain hours. Be sure to check out the websites of the respective museums for more information.
Still Need Helping Planning a Sunday in Barcelona?
I am here to help, whether it's Sunday in Barcelona or anything else related to your stay.
Feel free to write in the comments below.
Enjoy your Barcelona Sunday😃