What to Do on Sunday in Barcelona
It's Sunday in Barcelona and you've slept through that optimistic 10:00 am alarm, sluggish with the realization you've spent days checking off the top ten from your trusty Lonely Planet Guide.
Is it really that bad to just eat and drink the day away at your own pace?
The answer is a resounding 'hell no!'.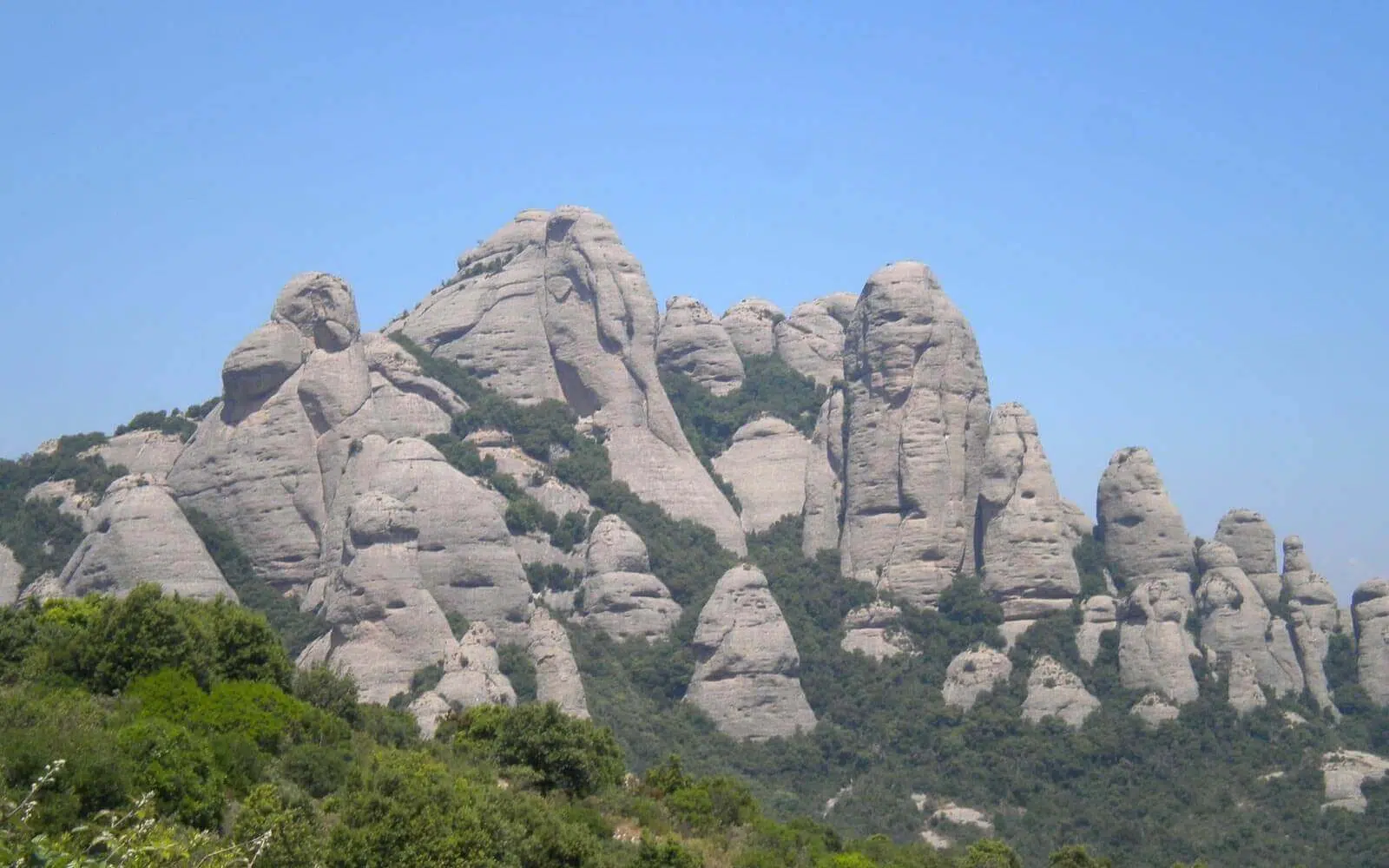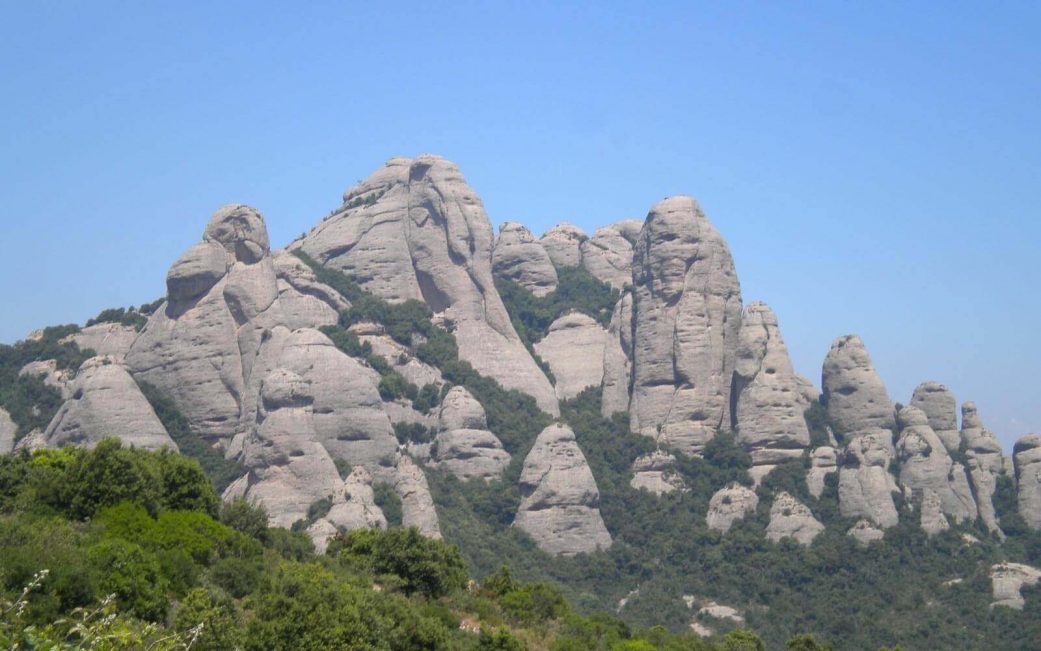 Take a Day Trip
The city slows down on Sunday so it's wise to consider your many day trip options from Barcelona.
My favourites usually include the seaside or the mountains.
Getting up Montserrat and checking out the legendary Benedictine Monastery and its Black Madonna is worth the trip itself. The cable car ride up is just as spectacular.
There's also a chance to go up the coast to a place like Lloret de Mar where there's a much less calm beach and the chance to hike the Cami de Ronda. From here you're striking distance to some picturesque coves.
The third option is to go on a Game of Thrones tour in Girona: where the majority of season six was shot. There's also an amazing cathedral inside its medieval walls.
Have Brunch
The love of brunch can be summed up in nine words: eating bacon and eggs in the afternoon is awesome.
If you're doing Barcelona right then brunch menus offer the perfect amount of flexibility for your late wake-up, hangover headache, and love of cured pork products.
But don't be fooled – a lot of restaurants are just cashing in on the trend and don't know a pancake from a punch to the face.
GO HERE:
Alsur Café
Address: Plaza de Sant Cugat 1 (METRO: Jaume 1, Yellow Line L4)
Reservations: 931 825 407 (recommended but not essential)
Not only is Alsur Cafe one of the comfiest lounge bars in the city, but it's in a picturesque Catalan square and has all the menu classics: eggs benedict, pancakes, french toast, and a homemade burger to die for. The eggs florentine with Iberian ham though – do it.
All their desserts, cakes, and pastries are made in house and you probably won't leave the table without splitting at least one.
Something you won't split: a €3.50 mimosa, kir royale, or mojito! Hell, try all three 😉
OTHER LOCATIONS: Roger de Llúria 23 (Passeig de Gracia)
PLAN B: Federal Cafe, Guzzo
Go to a Market
Lostandfound Market
The folks at Lostandfound have created one of Barcelona's best markets with their vintage and second hand curated treasures. There's clothes, art, toys, comics, music, books, computer products and much more.
And best of all? There's food, beer, wine, and live music!
Location: Placa del Mar or Franca Station (Metro Barceloneta, Yellow Line L4)
Hours: Usually the second weekend of every month. Check their Facebook page for more information
Sant Antoni Sunday Market
A popular book and coin market for collectors and tourists alike. You'll find old books, magazines, coins, comics, records, stamps etc.
Hours: 8 AM-2 PM Sunday afternoon
Location: Sant Antoni Metro (Purple Line L2)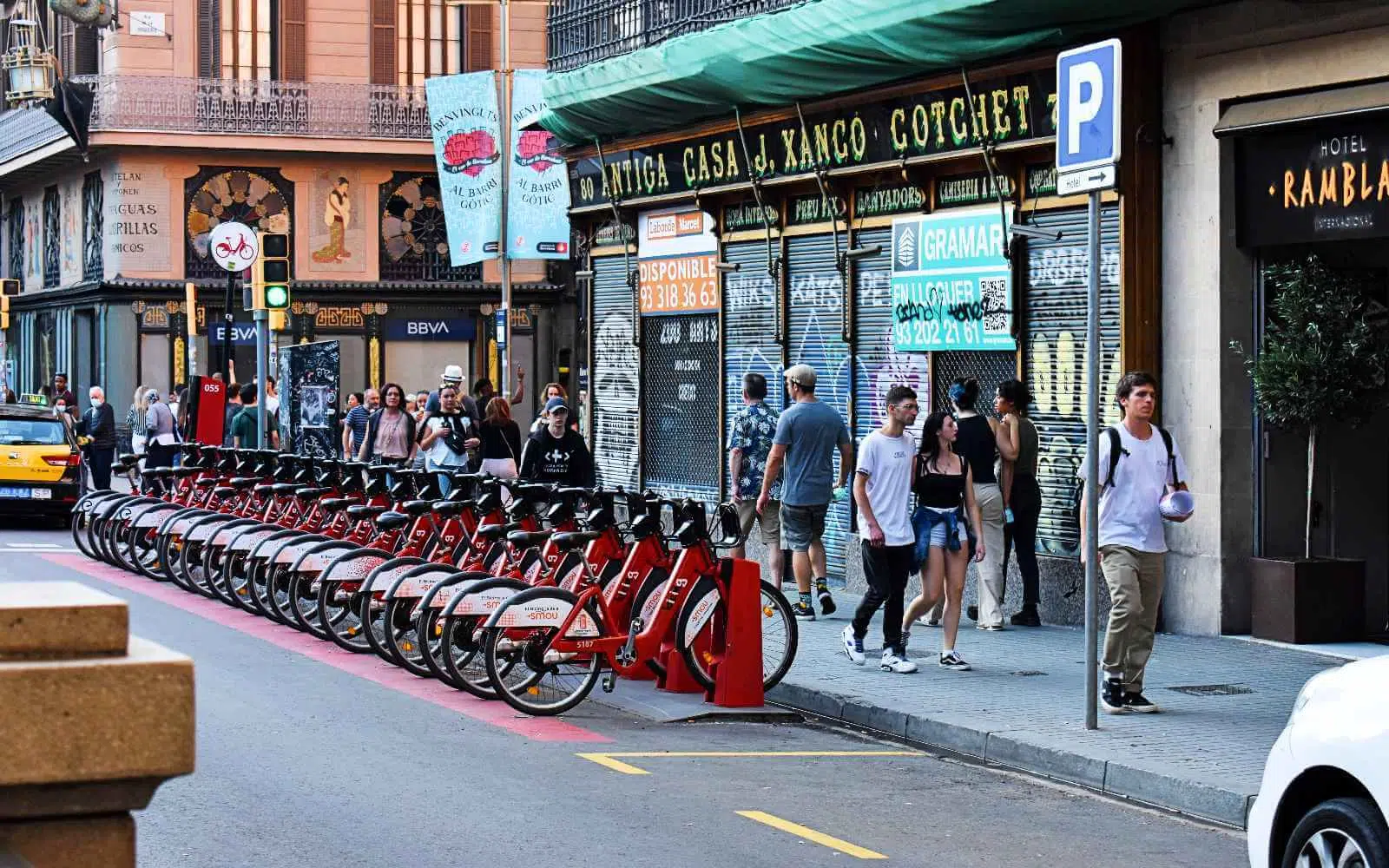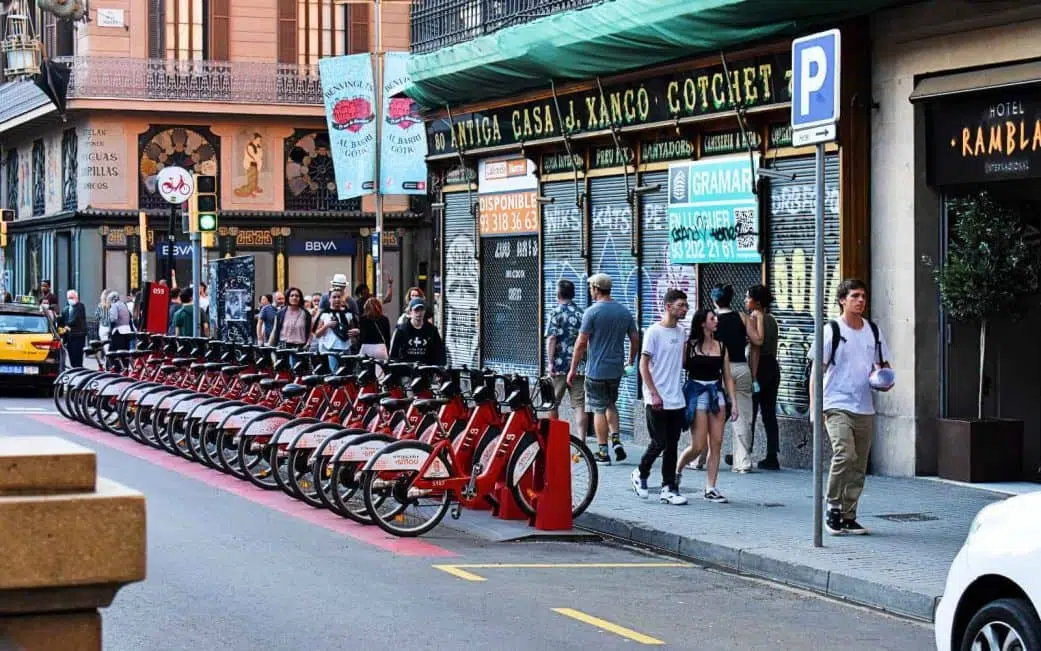 Maremagnum Shopping Centre
Ok, so I sold out. Barcelona's newest shopping centre has enough chains to enslave the population of Rhode Island… but its 250 shops have a great view of the sea and it's walking distance from La Rambla.
And it's the only shopping centre open on Sunday.
Hours: 10 AM-10 PM
Location: Edificio Maremagnum, Moll d'Espanya, 5 (Metro Drassanes, Green Line L3)
Watch Catalan People Dance
Catalonia's traditional dance La Sardana is much more complicated than it looks. The dancers form a circle and perform a series of complicated short and long skips and jumps to the soundtrack of an 11-piece band. It's surely only a matter of time before we see Beyonce up in dat.
The dance is performed every Sunday in Barcelona at 6:30 PM in Placa de Sant Jaume.
Get Daydrunk at VenTú
A great alternative to watching Catalan people dance – if there were ever truth in advertising then Ventú's slogan Not Everything Good Happens at Night aptly describes Barcelona's Sunday sup-fest.
The venues change weekly but the idea remains constant: a midday venue, free entry, vermut, and live music.
This party remains a bit of a Barcelona secret so it's a great place to meet locals.
Hours: 12 PM-10 PM
Location: Changes every week. Consult the Ventú Facebook Page for more information.
PLAN B: IceBar, karaoke night at the George Payne
Go to Piknic Electronic
If you live in Barca Sunday morning means getting a text from somebody asking simply 'piknic?'
This massive outdoor party runs every Sunday from June 1st to September 14th. Thousands of electronic music lovers converge atop Montjuic Hill for an afternoon of DJ's, dancing, and all-round degeneracy.
General entrance is €13 or €10 before 3 PM.
Hours: 1 PM-10 PM
Consult the official Piknic Electronic page for more information.
PLAN B: Have a normal picnic at Montjuic.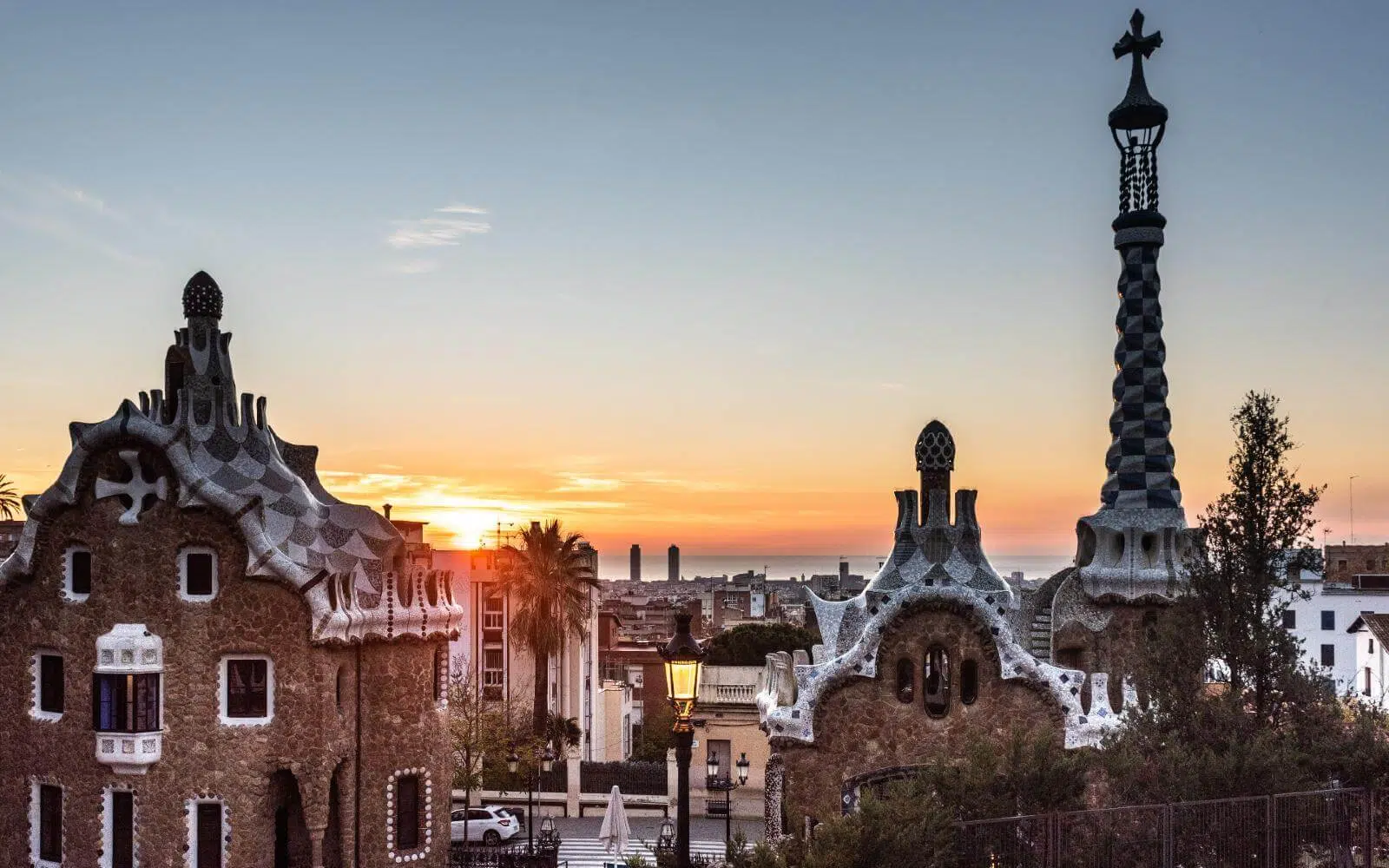 Watch the Sunset from a Rooftop Terrace
One of the best (poorly kept) secrets in Barcelona is that many of the best hotels open their spectacular roof terraces to the public. My favourite is the five-star Grand Hotel Cental.
The drink prices are reasonable for what just might be the best view of the city.
Hours: 830 PM-1230 AM
Location: Via Leitana 30 (Metro Jaume I, Yellow Line L4)
PLAN B: Hotel Villa Emilia (live music Sunday), Hotel Barceló
Have a Pizza
It's not Spanish, their website sucks, and it looks horrible from the outside… but by Sunday you've eaten enough tapas to hibernate a small black bear, and since pizza is miles better than any dish the Spanish can offer (boo, hiss!) you might as well change it up.
Sport Bar is an authentic piece of Italy — check that, Naples – in central Barcelona. The chewy sourdough crust is so delicious it doesn't even need the toppings.
TIP: Get there early (8 PM) if any of the big Italian football teams are playing.
TIP 2: the pan di stelle dessert (a type of tiramisu made with cookies instead of ladyfingers) is out of this world.
Hours: 1 PM-4 PM, 7:30 PM-12 AM
Location: Calle Ample 51 (Metro Drassanes, Green Line L3)
PLAN B: NAP
Still Need Helping Planning a Sunday in Barcelona?
I am here to help whether it's Sunday in Barcelona or anything else related to your stay.
Feel free to write in the comments below.