Planning a Weekend in Barcelona: Best 2 Day Itinerary Plan
Spending a weekend in Barcelona is a fantastic way to get a quick break from your day to day.
With this Barcelona weekend itinerary I'm going to make sure you see the city's top attractions, slip in some beach and outdoor time, and eat the best Spanish food possible.
Let's get your weekend away in Barcelona planned.
A Weekend in Barcelona: Two Days in Barcelona Itinerary Planner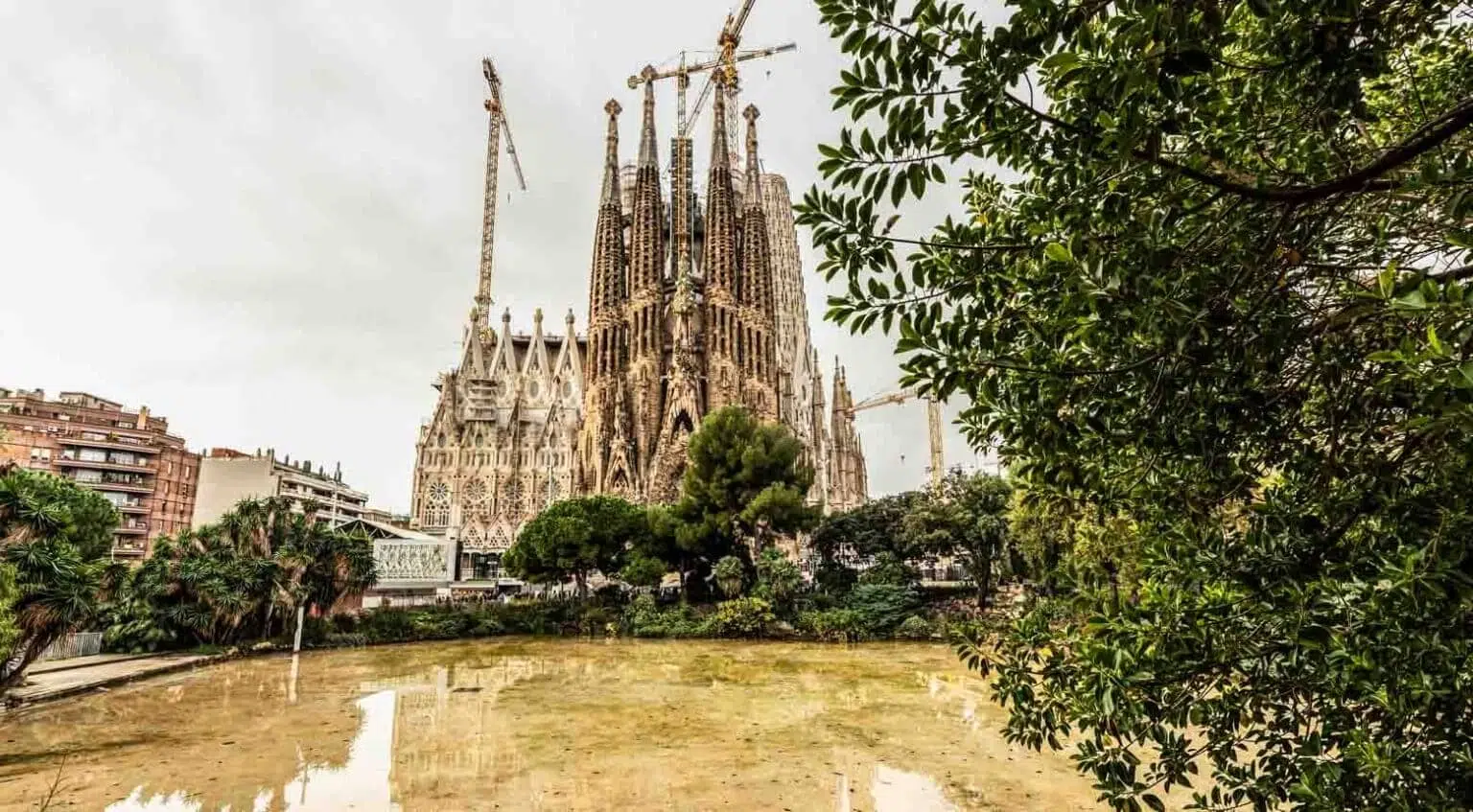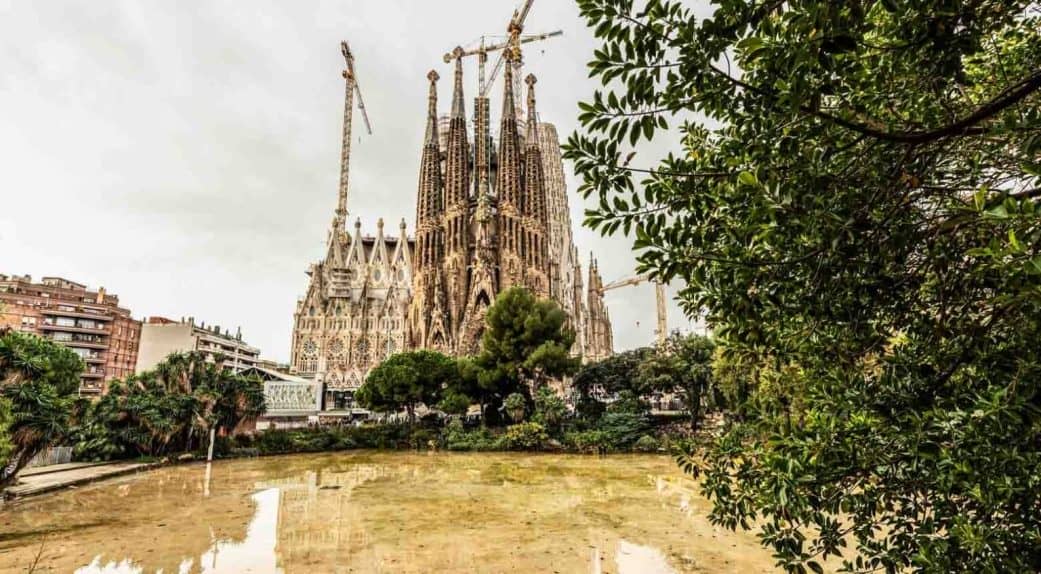 First Stop: Sagrada Familia
Any real weekend in Barcelona will start with this glorious Antoni Gaudi church.
The renowned Sagrada Familia stands as the pinnacle of his architectural legacy in Catalonia, and is widely regarded as one of the world's most breathtaking basilicas.
If you're seeking a departure from conventional churches, you'll find the Sagrada Familia to be a refreshing alternative.
Its arches inspired by tree branches, and its stained glass which produces a lasting rainbow effect, are just a couple of this UNESCO World Heritage Site's features.
No Barcelona travel plan is complete without a visit to this remarkable destination – consider Sagrada Familia guided tours for the full effect.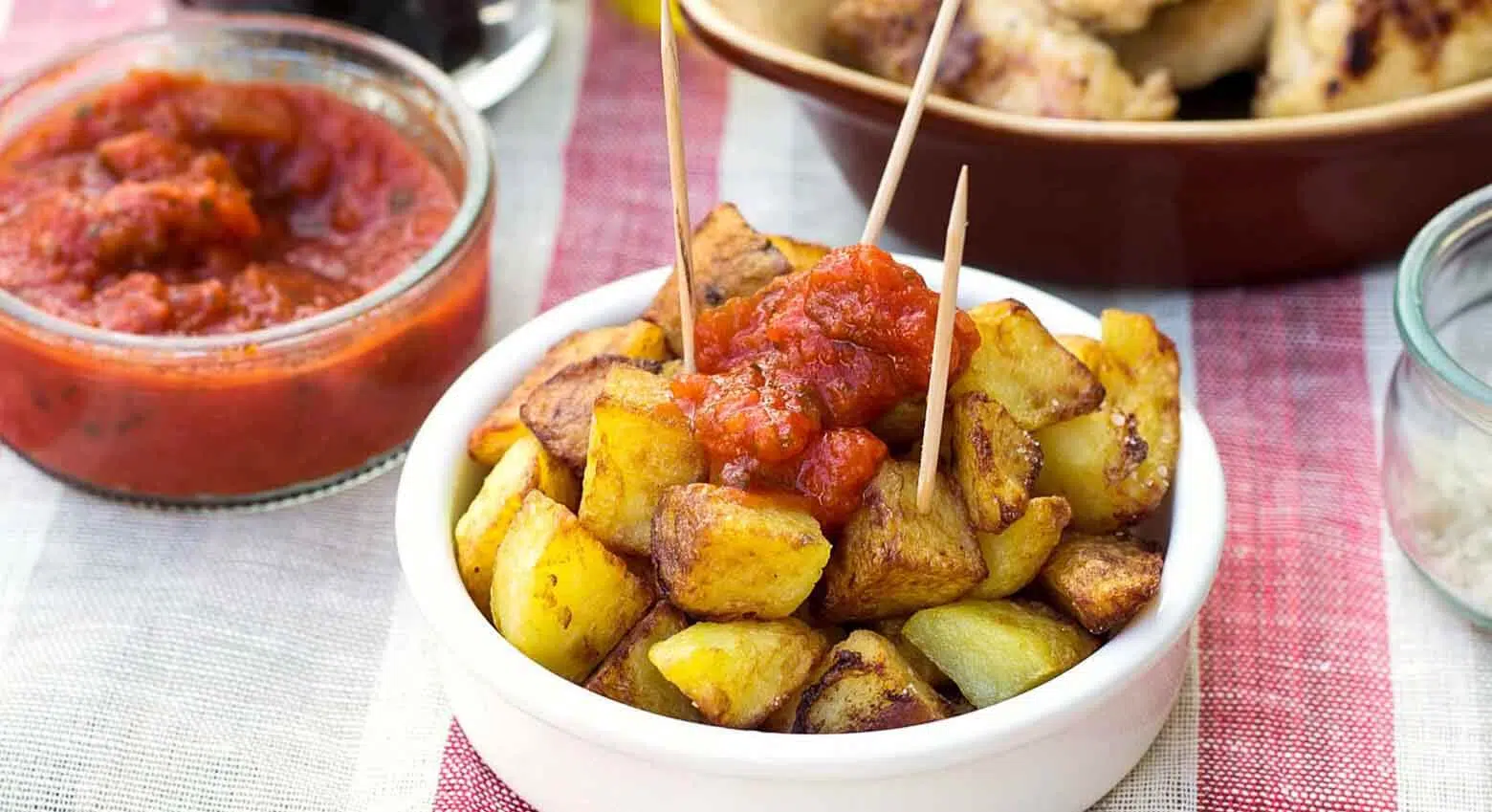 Tapas for Lunch
Barcelona's best restaurants offer an extensive selection of tantalizing dishes, making it challenging to settle on a single option if you've got just a weekend in Barcelona.
So why not indulge in a shared experience by splitting a table full of tapas dishes?
These delectable bite-sized treats, typically ordered in groups of five or six, are served at Barcelona's top tapas bars and enjoyed amongst friends, along with a refreshing caña (a small draft beer).
Classic tapas like patatas bravas (pictured) and pan con tomate (toasted bread rubbed with tomato and garlic) are mandatory.
The real delight though lies in more adventurous options like pulpo a la gallega (octopus with potatoes and paprika) or gambas al ajillo (garlic prawns).
For an exceptional tapas experience, my go-to spot in 2023 is Season, which can be booked using the button below: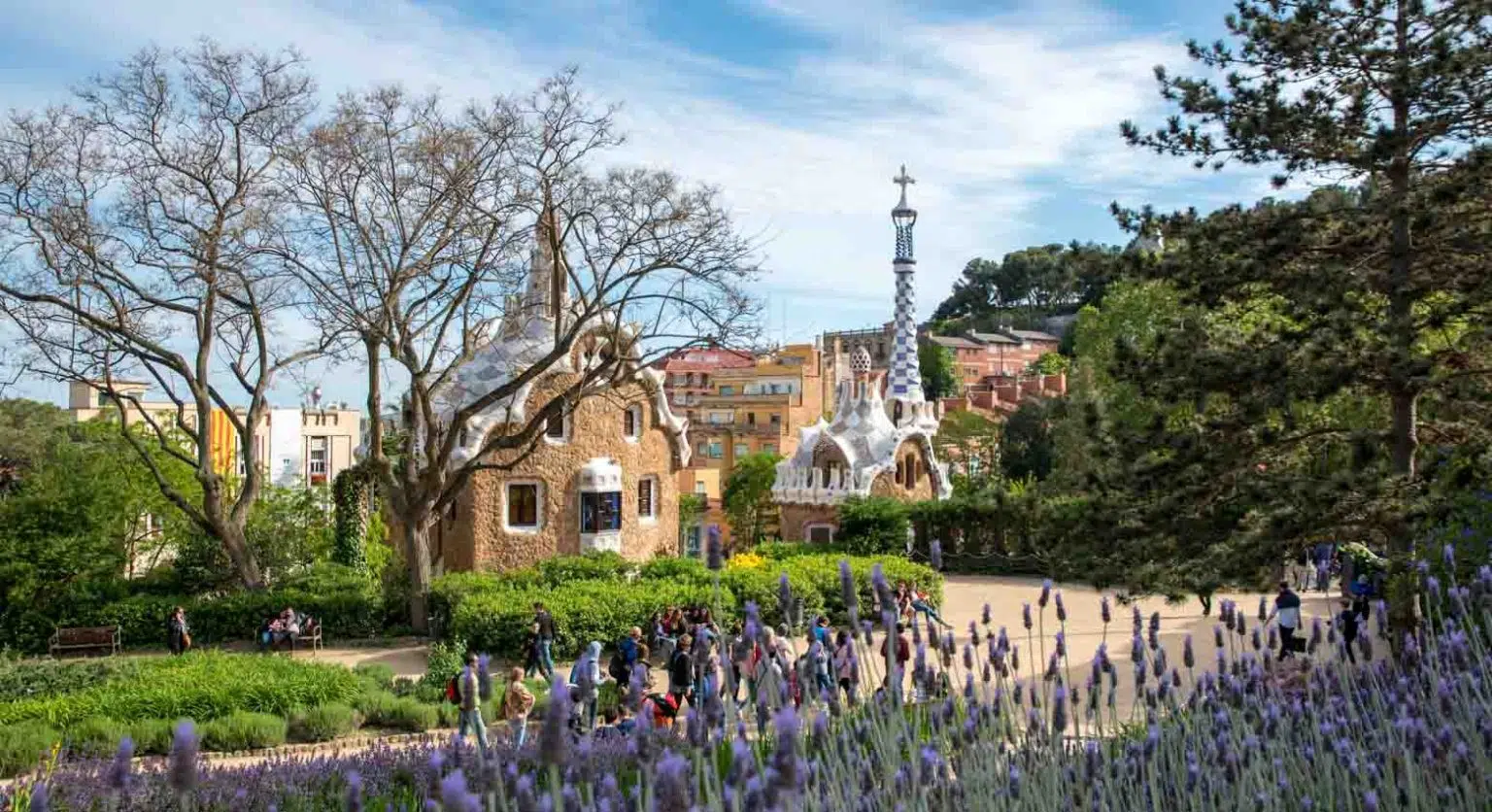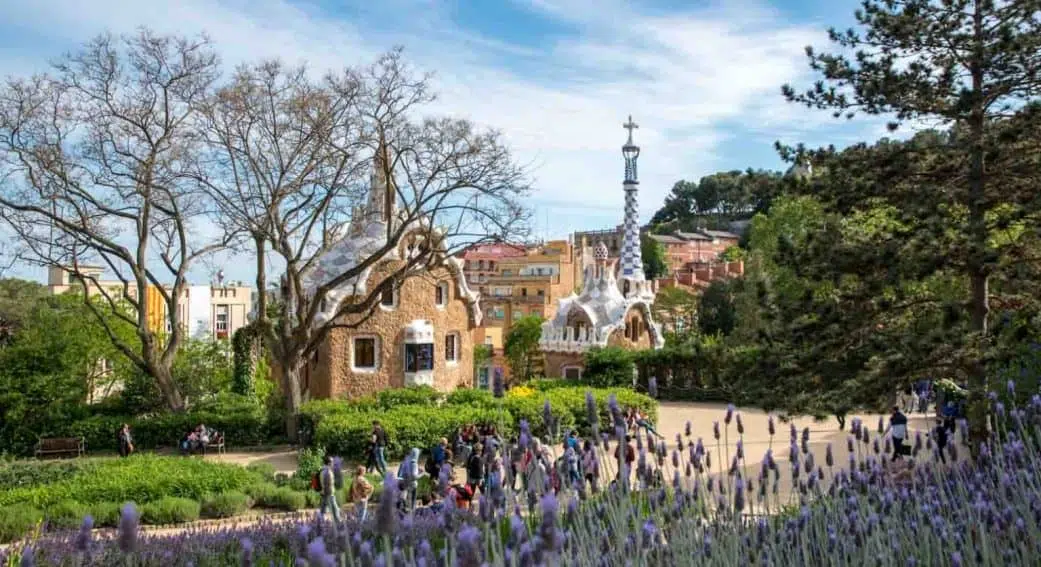 Second Stop: Park Guell
Perched high above the city, Park Guell is a picturesque urban oasis that materialized from the utopian aspirations of wealthy industrialist Eusebi Guell in the early 1900s.
Originally intended to be an enclave of 60 luxurious homes on the outskirts of the bustling metropolis, only three were constructed.
Today, the gingerbread-like porter's lodge, adorned with an iconic mosaic lizard, marks the entrance to this enchanting park.
A visit to Park Güell would be incomplete without a pause on the vibrant mosaic benches, which you might remember from the film Vicky Cristina Barcelona, to take in the breathtaking views.
Looking to visit Park Guell and Sagrada Familia? They come in the same package with the Barcelona Digital Pass: this discount card will also save you 10% on virtually every other attraction.
Wander Through Gracia for Aperitivo
Just below Park Guell you'll find Gracia, one of Barcelona's most charming neighborhoods.
It's brimming with trendy decor bars and eclectic shops – no chain restaurants or big box stores.
The bohemian ambiance of Gracia is perfect for leisurely activities like people-watching or indulging in a cup of coffee.
Pencil in charming squares like Plaça del Sol, Plaça Vila de Gracia, Plaça de la Virreina, and Plaça de la Revoluciò.
For a relaxing and effortless Barcelona experience, head to an outdoor spot like Sol Soler, where you can slowly savour homemade vermouth (the local drink!) while immersing yourself in authentic local vibes.
🥘 Looking for food + history + wine + fun? Take one of Barcelona's best food tours.
Third Stop: Take in a Flamenco Show
Flamenco, the quintessential Spanish art form, captivates audiences with its mesmerizing singing (cante), dance (baile), guitar playing (toque), hand clapping (palmas), vocalizations (jaleo), and finger snapping (pitos).
A traditional flamenco performance blends intense passion and tranquil moments with a festive and defiant spirit that can evoke profound emotions in its viewers.
The performers' dynamic interplay of attraction and resistance creates an enthralling experience.
In my opinion, of all the best flamenco shows in Barcelona Tablao Cordobes (pictures) is king.
Dinner and drinks can even be added to the show.
Barcelona Weekend Trip: Day Two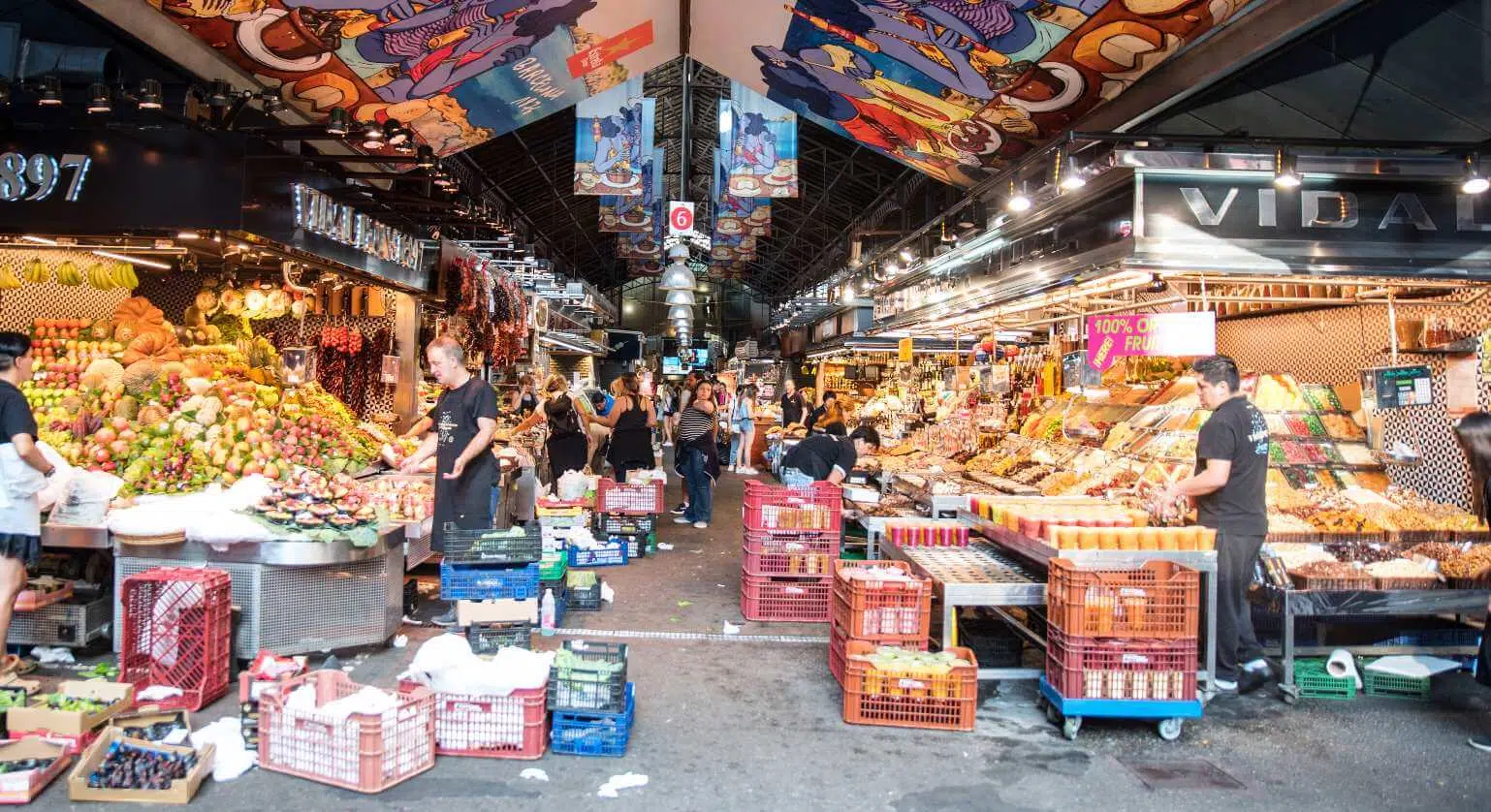 First Stop: Boqueria Market Breakfast
La Boqueria Market undoubtedly tops the list of Barcelona's best markets thanks to its exceptional quality of fruits, meats, and fish.
It's got a contagious lively ambiance that should not be missed – at the very least you should be grabbing one of their delectable €1.00 smoothies.
That said, I suggest going to El Quim de la Boqueria for their fried eggs with baby squid breakfast. This will be the savory breakfast of your life and since you're on holiday you can get some white wine as well!
🍷 Want the best local wines outside La Boqueria? Book one of Barcelona's best wine tours from €30.00.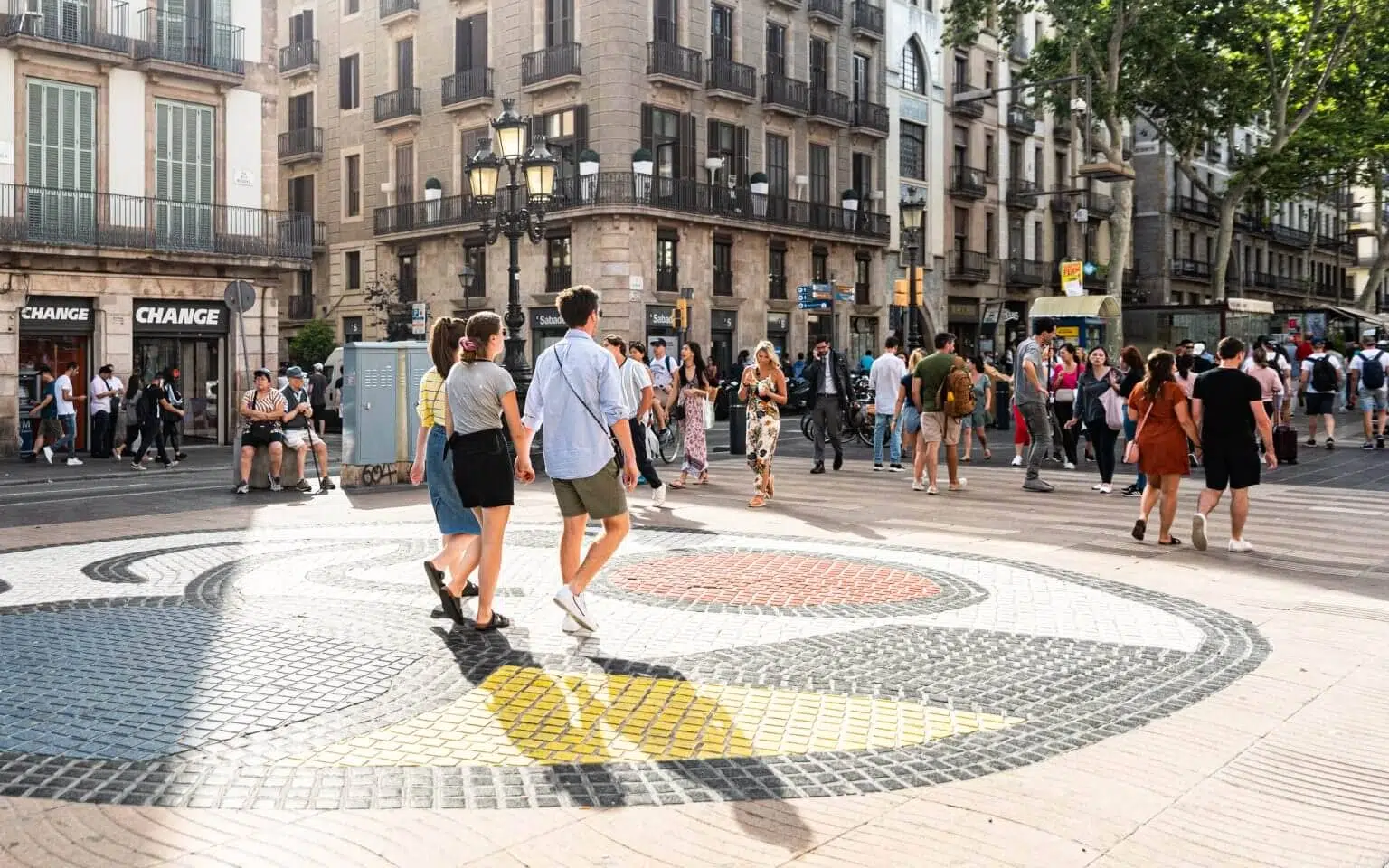 Walk Down Las Ramblas
Las Ramblas is Barcelona's most renowned street, and it's one of those must-visit places even if you're spending just two days in Barcelona.
Begin your journey at Plaça de Catalunya and walk all the way down to the Columbus Monument, where you'll encounter an array of bars, street performers, and souvenir shops.
Although it's known as tourist trap central, you can bypass the crowds and head straight to Plaça Reial to admire Gaudi's lanterns in the picturesque square.
Also, don't miss the brilliant pavement mosaic by Joan Miro (pictured) at Pla de l'Os, the site of the city's old gate.
🧑‍🎨 Want more of Gaudi? Unlock his masterpieces with the top Gaudi tours in Barcelona.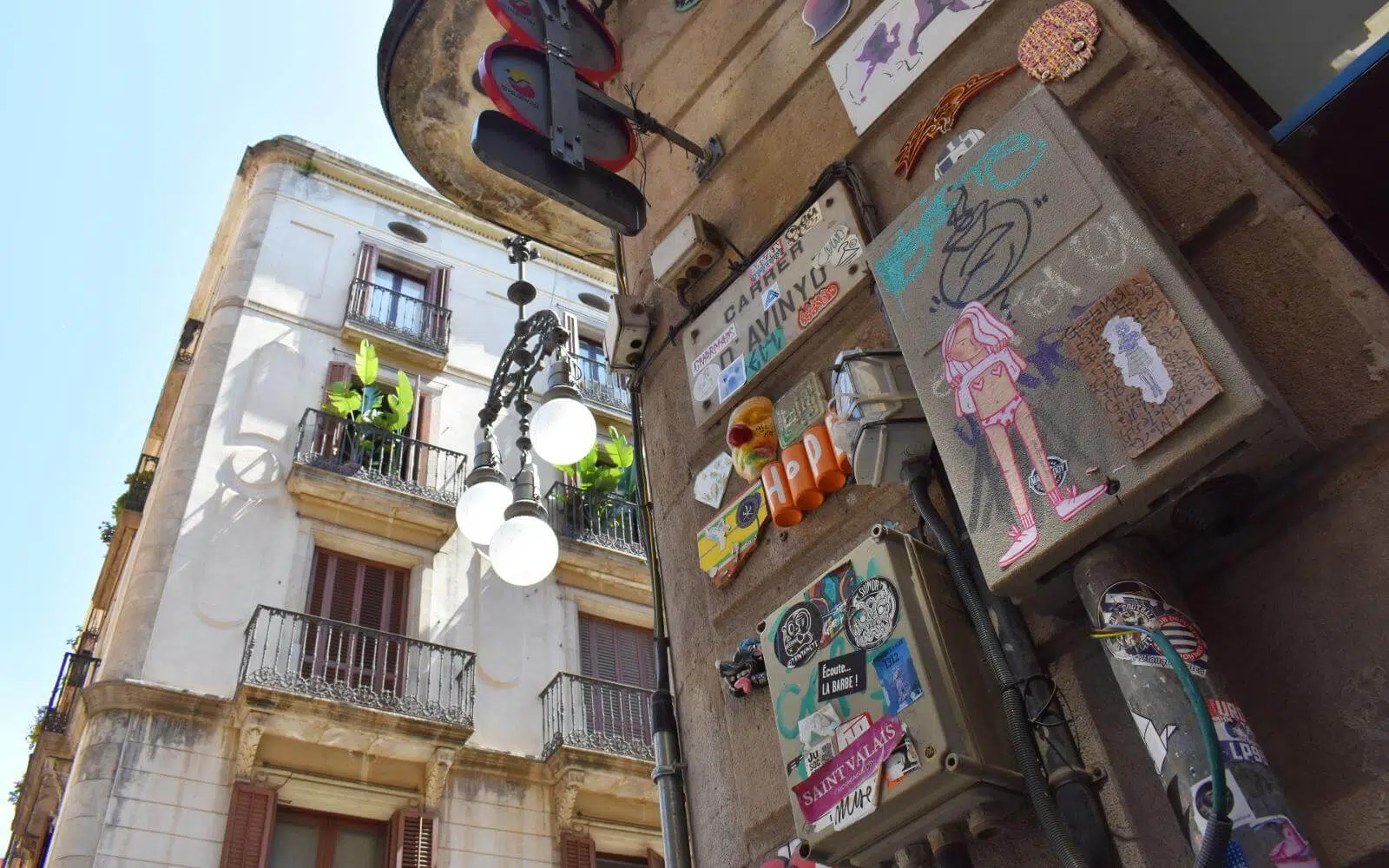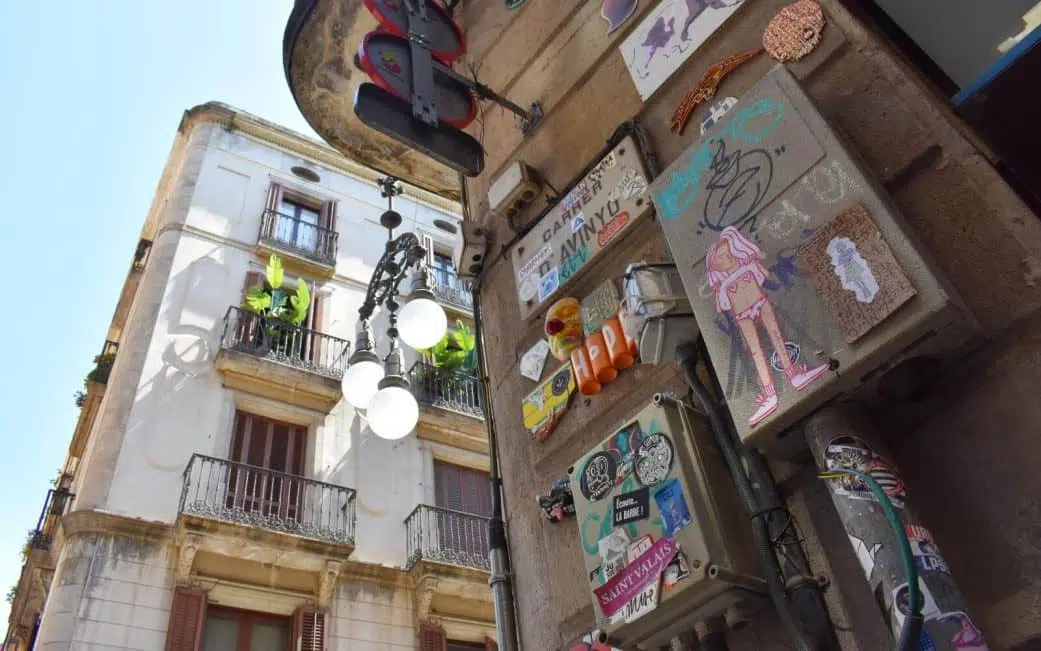 Wander Through the Gothic Quarter
Barcelona's Gothic Quarter, established in 15 BC as a Roman military camp, is the city's oldest neighbourhood.
The original walls can still be seen, forming part of the Barcelona Cathedral.
As you stroll through the area, you'll feel as if you're walking through an open-air museum of Barcelona's history.
Most of the neighbourhood is pedestrianised, with narrow winding streets and alleys leading to grand squares like Plaça de Catalunya, Plaça Reial, Plaça del Pi, Plaça George Orwell, and Plaça de la Seu.
These days, the Gothic Quarter is a popular spot for some of Barcelona's best bars.
🚲 Wanna see more in less time? Consider taking one of the best bike tours in Barcelona.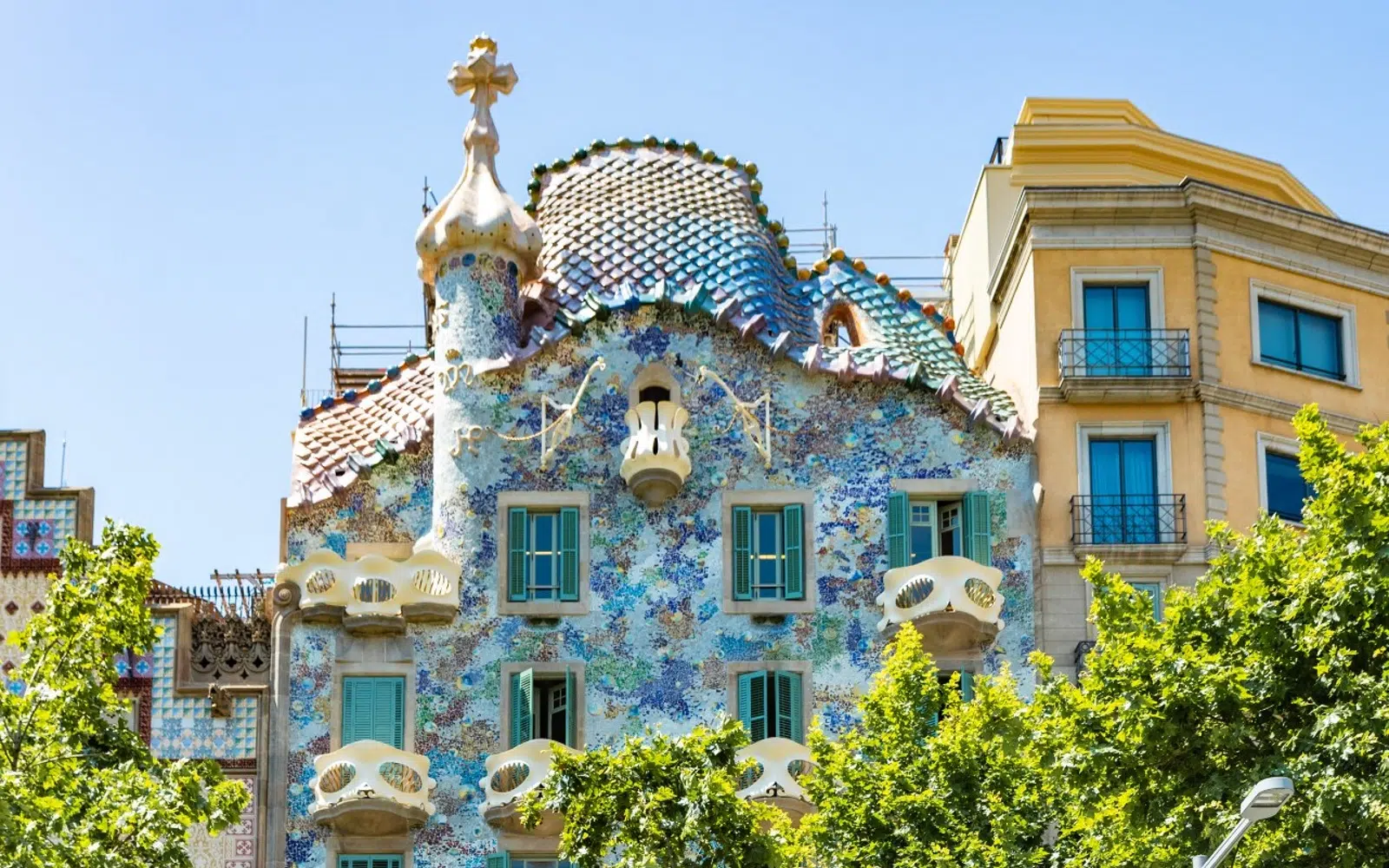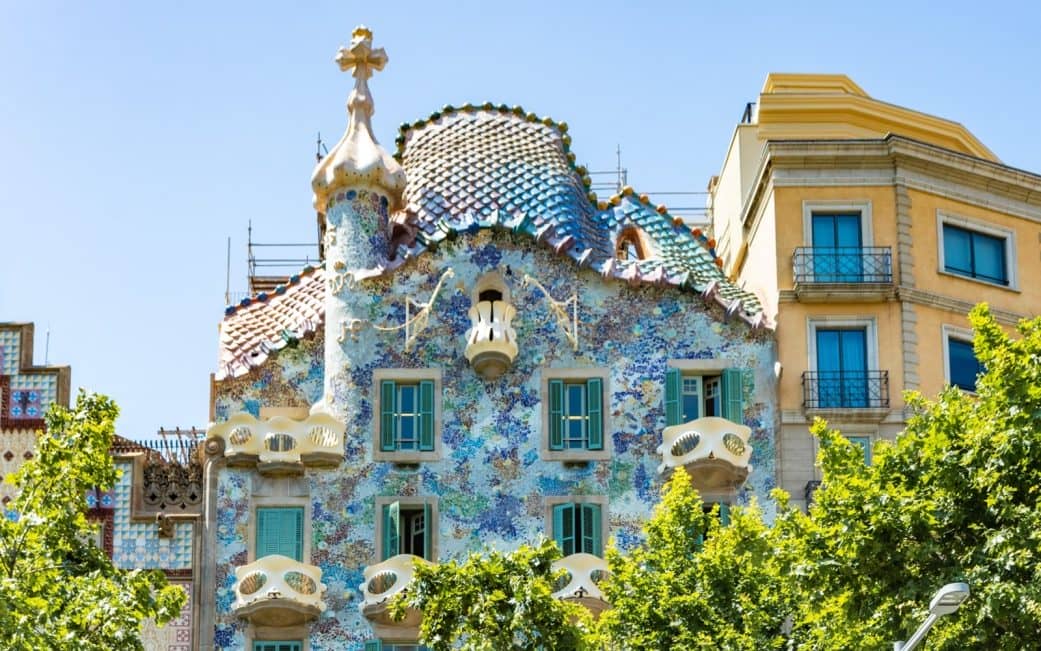 Second Stop: Casa Batllo
Gaudi's Casa Batllo is one of the best things to do in Barcelona, hands down.
This modernist mansion masterpiece features a vibrant mosaic facade and hand designed details right down to the doorknobs.
The building's unique design pays homage to nature with balcony railings resembling jawbones, mushroom-shaped smoke vents, and radiators shaped like tropical fish.
The use of trencadis style ceramic tiles on the facade, made from broken factory cups, creates a stunning display of colour especially in the late afternoon.
After your Barcelona weekend itinerary you'll probably just remember the Casa Batllo rooftop: which features a dragon sculpture with a sword protruding from its back.
Third Stop: Paella
This traditional Spanish rice dish originated from the leftover royal banquet meals that were repurposed by servants, and with each forkful, you'll feel like royalty!
Although it's technically from nearby Valencia (where the rabbit and chicken variety is the norm), mixed seafood paella is the go-to choice in Barcelonas paella restaurants.
For couples visiting Barcelona, it's a great option since it's typically served in portions for two.
Be sure to scrape the socarrat (toasted, scorched rice) off the bottom of the pan for an extra burst of flavor!
Looking for the best value paella in the city? I've worked out a deal with Bodega Joan to offer readers an exclusive 25% discount on a paella tasting menu for €27.00 pp including three classic Spanish tapas plus wine and coffee.
Honourable Mentions
Choosing to spend a weekend in Barcelona means you can't see everything – and there's bound to be some other amazing attractions you'd like to fit in.
Here's my list of swappables should something above not tickle your fancy:
Finally, unlucky to visit during a bad day? Check my list of things to do in Barcelona when it rains.
Related: Casa Mila or La Pedrera: Which is Better?
Weekend Break in Barcelona Tips
If you're planning on spending two days in Barcelona it doesn't have to be too difficult.
That said, since being abroad can always pose some challenges here's some quick Barcelona weekend tips:
Two days in Barcelona not the right time? 🤯
Check out my other Barcelona itineraries to help you find that budget/time sweet spot:
Related: Is Barcelona Worth Visiting?
Weekends in Barcelona FAQ
How much does a weekend in Barcelona cost?
Priceoftravel.com's Barcelona backpacker rating is $84.62 USD (or €78.87), ranking it 94th out of 136 top world vacation destinations. This budget allows tourists to enjoy the following daily amenities:
A decent hostel bed in a dormitory
Three inexpensive meals
Two public transportation rides
One paid attraction such as Sagrada Familia or Park Guell
Three beers
Of course, adding in a hotel instead of hostel (not to mention some cocktails instead of beer) should take you up to around $150.00 a day. Plan a minimum of $350.00 for a weekend in Barcelona not including flights.
How to spend a weekend in Barcelona?
Weekend trips to Barcelona should include the following must see attractions: Sagrada Familia, Park Guell, Casa Batllo, the Gothic Quarter, La Rambla, Boqueria Market, tapas restaurants, and a flamenco show. You can also add La Pedrera, the Magic Fountain, or one of Barcelona's best museums.
What to pack for a weekend in Barcelona?
What you pack to visit Barcelona depends on the time of year. Naturally, in summer you're good to go with shorts, t-shirts, flip flops, and a light jacket for evenings. In the fall you'll need to add some jeans, a sweater, and a jacket to the mix.
Winter in Barcelona will require a heavy coat and spring in Barcelona is a mixed bag – check the forecast first!
Is two days in Barcelona enough?
Two days in Barcelona should be enough to see the city's top attractions, wander through some of its most iconic neighbourhoods, and try some great local food. That said, don't expect to get a true feel for the city nor much time to explore more fringe neighbourhoods like Poble Nou or El Raval.
If you've got more time I strongly suggest extending to a three day Barcelona itinerary.
Related: How Many Days in Barcelona?
Still Wondering What to See in Barcelona in Two Days?
This Barcelona weekend itinerary was planned from my 10 years of experience living in the city.
That said, we're not the same people. If you require something a little more custom don't be afraid to get at me in the comments below and I'll help you out!
Enjoy your weekend in Barcelona 🥂