14 Things to Do in Las Ramblas Barcelona
It's the liveliest street in Barcelona, so naturally there are plenty of things to do in Las Ramblas (also known as La Rambla).
At 103 meters long, this vibrant pedestrian-only thoroughfare connects scenic Plaça Catalunya with Port Vell.
It's one of Europe's most famous promenades – and you need to see it!
That's why I'm gonna show you everything you need to know about what to do on the La Rambla.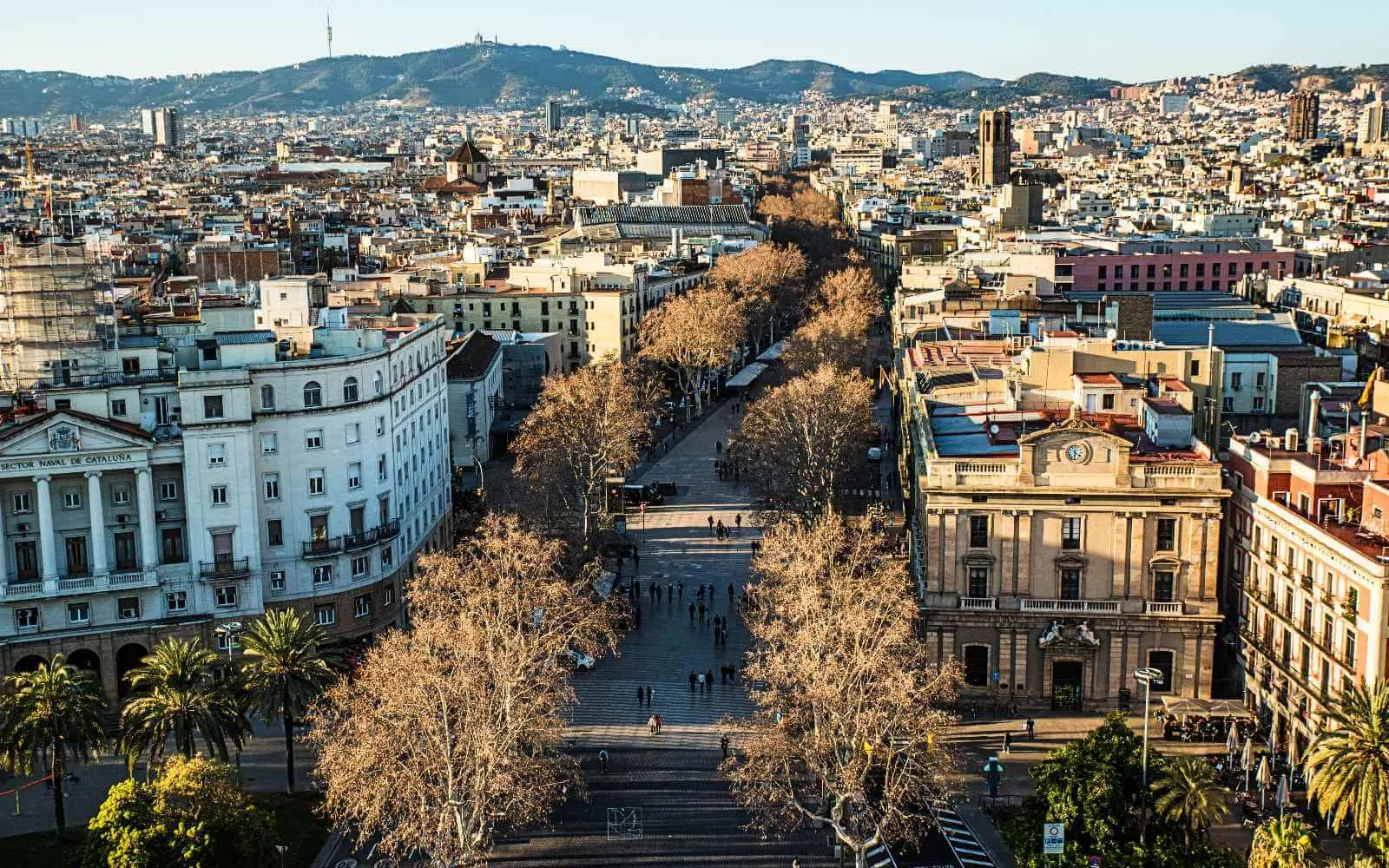 Top Things to Do on La Rambla
Fountain of Canaletes: It's from this small fountain that the name of the first section of the Rambla is derived. Interestingly enough, along Rambla de Canaletes, there was once a spring whose water flowed in a small canal.
In fact, look down to the ground! The wavy tiles on La Rambla represent the once flowing water.
Here, you can fill your bottles with free drinking water on a hot summer day. But above all, it's famous because it's where FC Barcelona fans gather to celebrate victories 🙂
Palace of the Viceroy: Located on your right as you go down the Rambla, this pretty palace is considered one of the finest examples of Catalan Baroque architecture.
The building has been declared a 'Cultural Property of National Interest' and currently houses the Center de la Imatge and the headquarters of the Cultural Institute of the municipality of Barcelona.
Here you can check out ​​many temporary art, photography and literature exhibits. Entrance to the palace is free.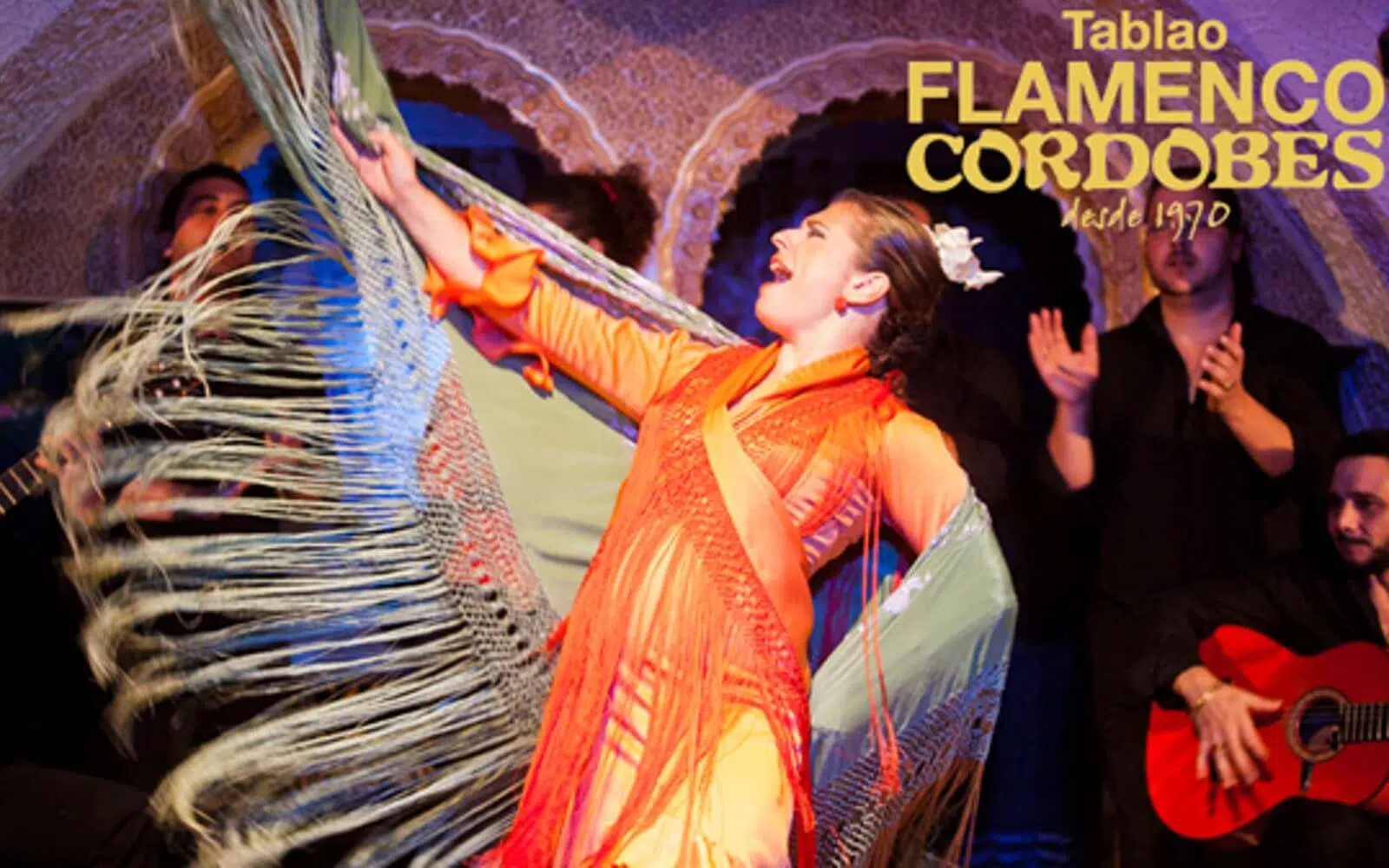 Tablao Flamenco Cordoba: Opened in 1970, this is one of the best flamenco shows in Barcelona, and it was created by the famous Adame family.
The family is known to always bring Spain's most famous flamenco artists to Barcelona. As a result, the Tablao has ​become a reference point in the world of flamenco without losing an ounce of authenticity.
🎟️ Want to attend a show? Head to the Tablao Cordobes ticket page to guarantee your spot.
Erotic Museum of Barcelona: If the name doesn't catch your eye, you'll surely notice the museum because it is located right in front of the famous La Boqueria market. If the location still alludes you, simply look up to the balcony where there is a woman in Marilyn Monroesque garb who greets visitors.
Over 800 erotic works of art, many of great historiographical significance, are on display. You can also learn how different cultures relate to the world of eroticism, from both a spiritual and religious point of view.
🎟️ Want to learn more? Head to the Barcelona Erotic Museum ticket page.
Big Fun Museum: If you're visiting Barcelona with kids, this is the perfect spot if you'd like to kill an hour laughing, having fun and taking fun photos! Far from your typical museum, this museum has various cartoonish exhibitions that somehow still possess an artistic quality about them.
You'll be catapulted into a childlike world of upside-down houses, giant candy and mazes.
🎟️ Want to learn more? Head to the Big Fun Museum ticket page.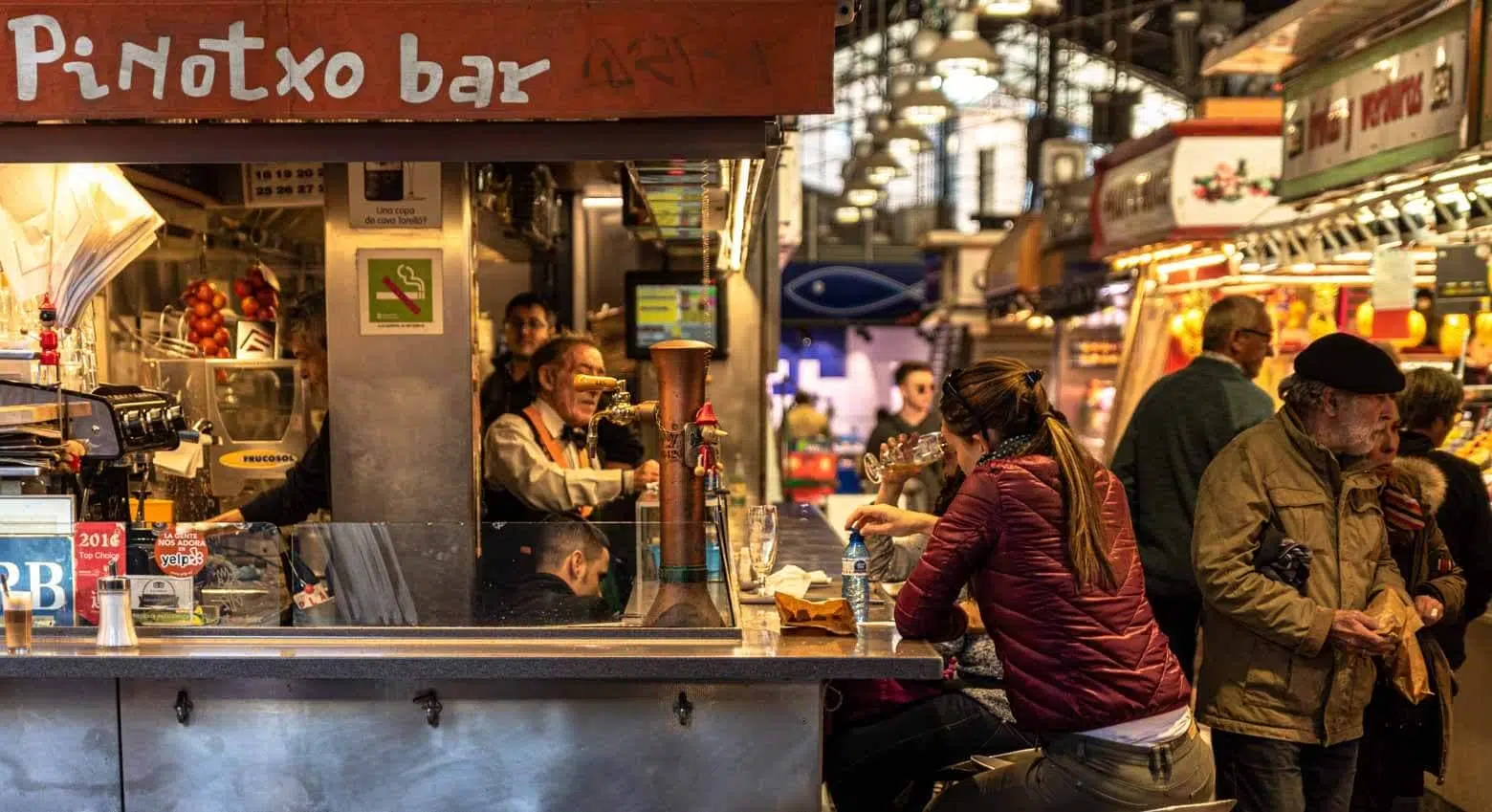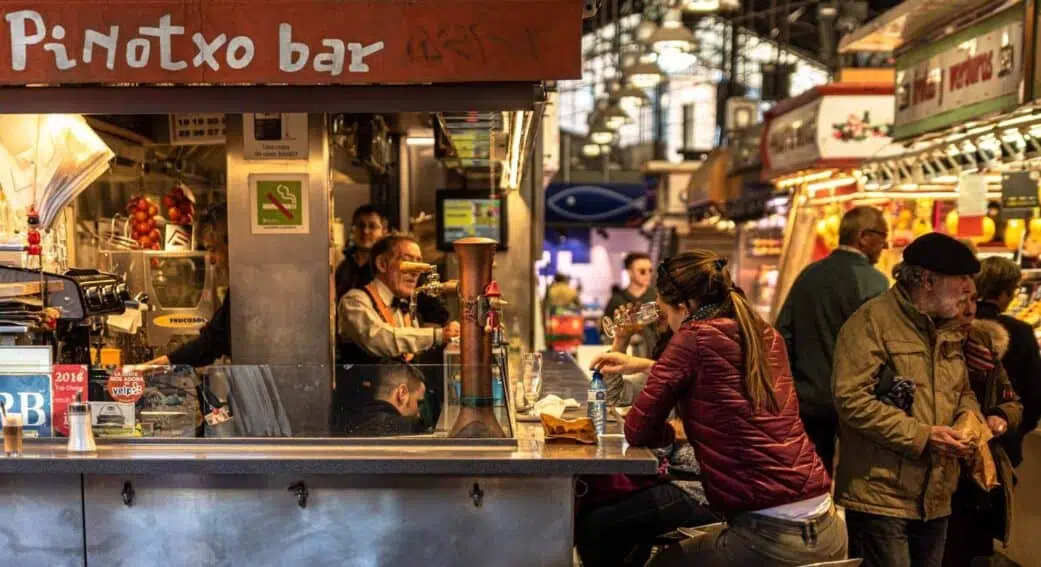 La Boqueria Market (pictured): An obligatory stop for anyone passing through the Rambla. This is the most famous market in Barcelona, ​​and a perfect spot to grab a quick snack or some lunch. This foodie paradise simply can't be missed.
Not a fan of big crowds? Head to another of Barcelona's best markets instead.
Casa Bruno Cuadros: Formerly an umbrella shop in the late 1800s, this unique building is a wonderful example of Catalan home-grown art-nouveau architecture that was en vogue at the time. It features an ornate Chinese dragon that watches the Rambla from above, an obvious nod to Asian design.
Architect Josep Vilaseca was famously tasked with redoing the umbrella shop after returning from a trip to Asia. The rest is history. The dragon holding an umbrella in its mouth remains, though the building now houses a bank 🙁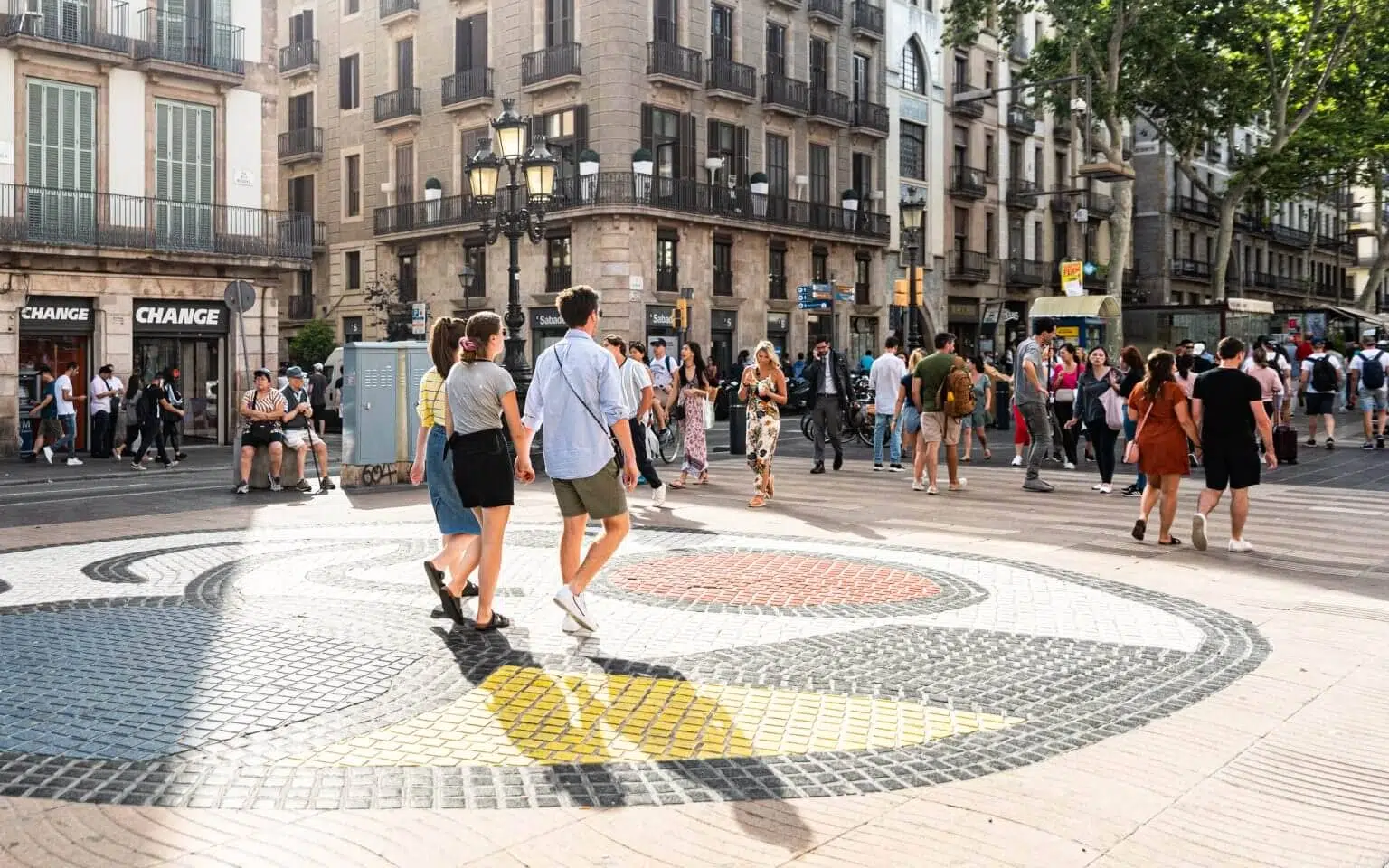 Miro Mosaic: Ever want to walk on a work of art? Now you can do it while walking along Las Ramblas! This beautiful mosaic, actually called Pla de l'Os, is located in La Boqueria square, on the Rambla.
It was made with terrace tiles with a mixture of white cement that is dyed with crushed coloured glass in vivid white, black, blue, red and yellow.
The artist insisted that the work be unprotected. Thus, it is trampled on daily by legions of passers-by – so don't worry about being disrespectful! If you look carefully, one of the tiles has Mirò's signature.
Gran Teatro del Liceu: This stunning structure is the oldest theatre in Barcelona, ​​the most important in Catalonia and one of the most famous in the world. A true cultural institution of which the people of Barcelona are rightfully very proud.
After a devastating fire in 1994 fire completely destroyed it, it was rebuilt even more beautifully than before.
Treat yourself to a visit and perhaps check out an opera or a theatrical performance. If nothing's on, a quick visit inside is still well worth it. You can still see the Sala, the Salone dels Miralls and the Foyer.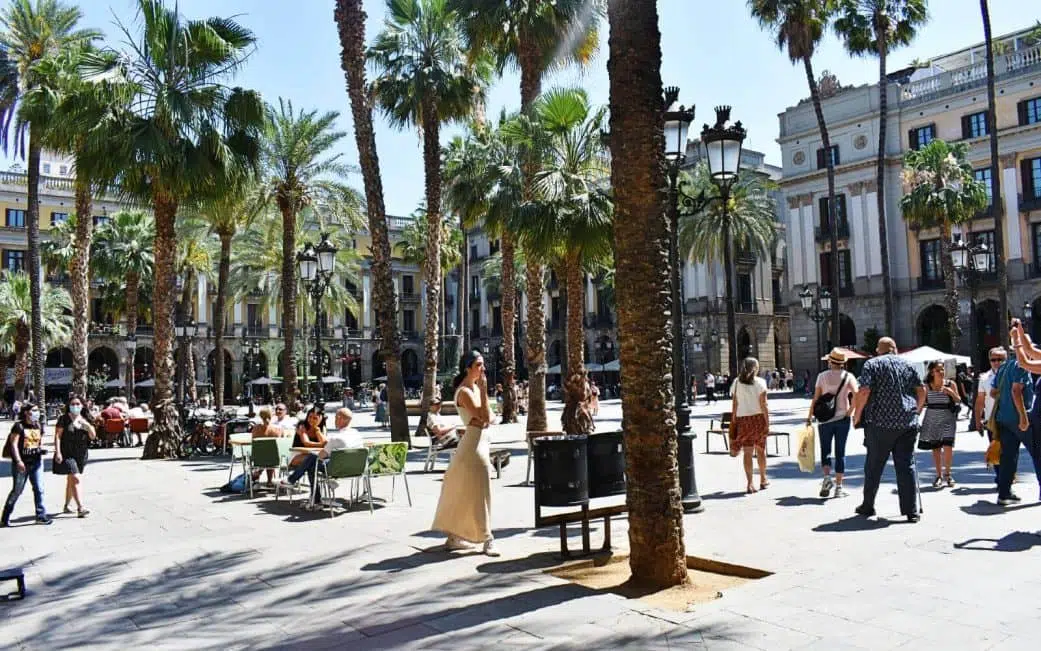 Plaça Reial: Technically this lovely square is not on the Rambla, but it only requires a small detour. It is simply one of the most beautiful and busiest squares in Barcelona.
The square's picturesque terraces, arched galleries, modernist lampposts, plentiful palm trees and beautiful fountain give the Plaça a prototypically Spanish vibe. Be sure to check it out.
Palau Guell: The construction of the Palau Guell was one of the first important assignments received by Antoni Gaudí at a young age. The building was commissioned by Eusebi Guell, a wealthy industrialist who wanted to expand his family home.
The result was an incredibly innovative building that was created using noble materials such as wrought iron, wood, stone and glass. The Palau Guell can be found 20 meters from the Rambla, in Carrer Nou de la Rambla 3-5.
🎟️ Want to check out Palau Guell? You'll need to book in advance at the Palau Guell ticket page.
Street Artists and Portrait Artists: You'll begin to encounter numerous artists with increasing frequency as you get closer to the sea.
There is a seemingly endless array of portrait artists and caricaturists who can finish their work in just 15-20 minutes.
After the gauntlet of painters, you'll finally come to the final part of the Rambla, near the Statue of Columbus.
Here you'll see various street artists dressed up as everything from Don Quijote to mythological creatures and Galileo. Though viewed as a nuisance by some, these artists have become engrained into the history and spirit of the neighbourhood.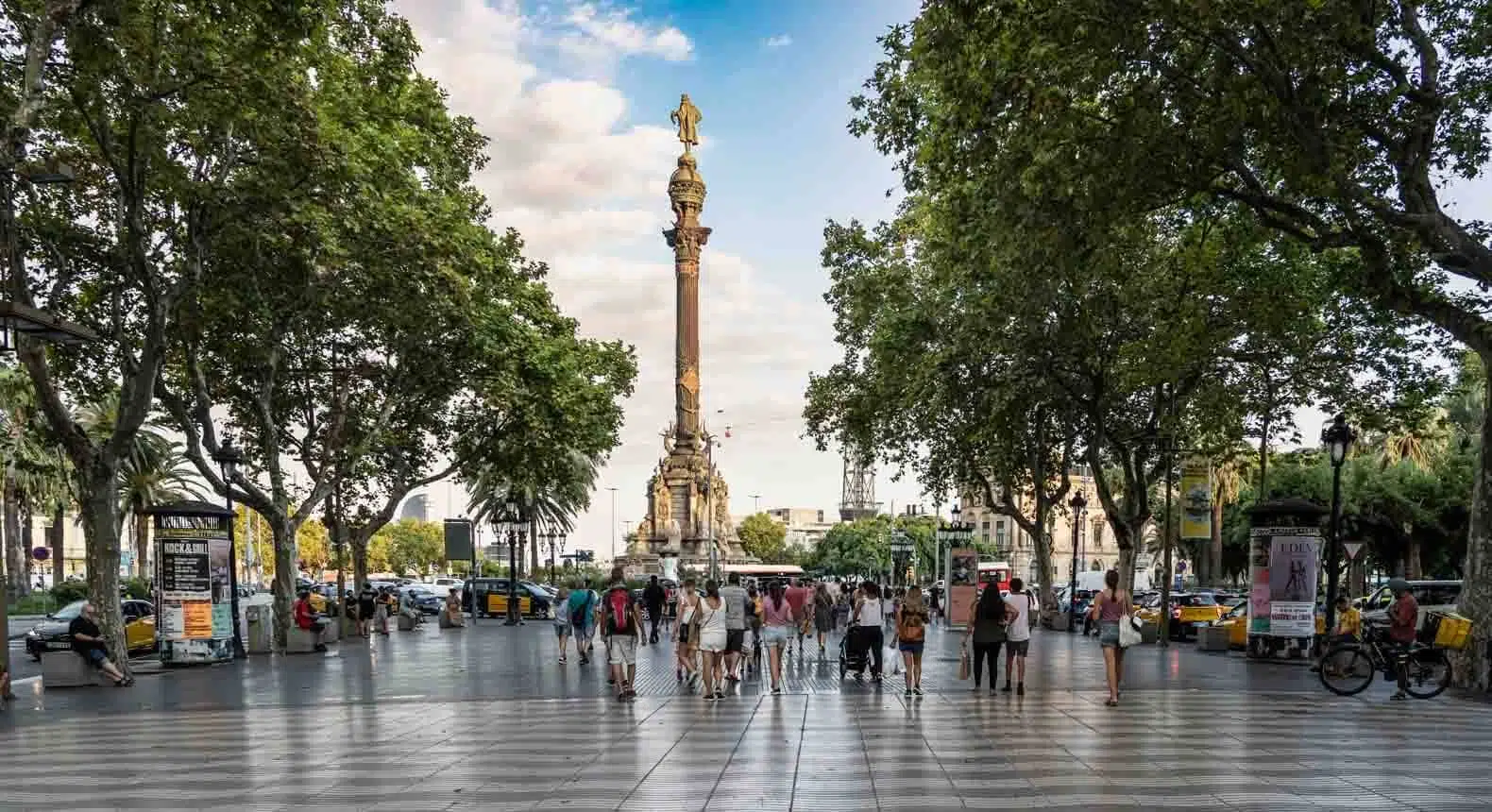 Columbus Monument: This is the monument dedicated to the explorer Christopher Columbus who chose Barcelona as a port of call for his return from the Americas.
The monument was inaugurated in 1888 for the Universal Exhibition, and today it is possible to climb 60 meters up the column for a magnificent view of the whole city.
🎟️ Want to climb up the statue? Head to the Columbus Monument ticket page.
Rambla del Mar: Built for the 1992 Olympics, this is an extension of the "classic" part of Las Ramblas that reaches the ocean just past the Statue of Columbus.
In reality, it is simply a long wooden walkway with a wavy motif in tribute to the sea. It reaches as far as the Maremagnum, home of some of the best shopping in Barcelona.
Still Looking For Things to Do Near Las Ramblas?
Well, that brings our journey to a close. If we've forgotten something critical about what to see on the Rambla, let us know in the comments below.
In the meantime, I hope you have fun discovering the gems of the most famous tree-lined avenue in Barcelona 😉