Shopping La Rambla in Barcelona: Best La Rambla Shops
La Rambla Barcelona shops used to be the talk of the town, but now there are very few left.
200 year old clothing shops like Xancó have given way to big box clothing stores like Primark – and the character of Barcelona's most famous street gets chipped away daily.
That said, there's still some authentic shopping on La Rambla so let's take a look.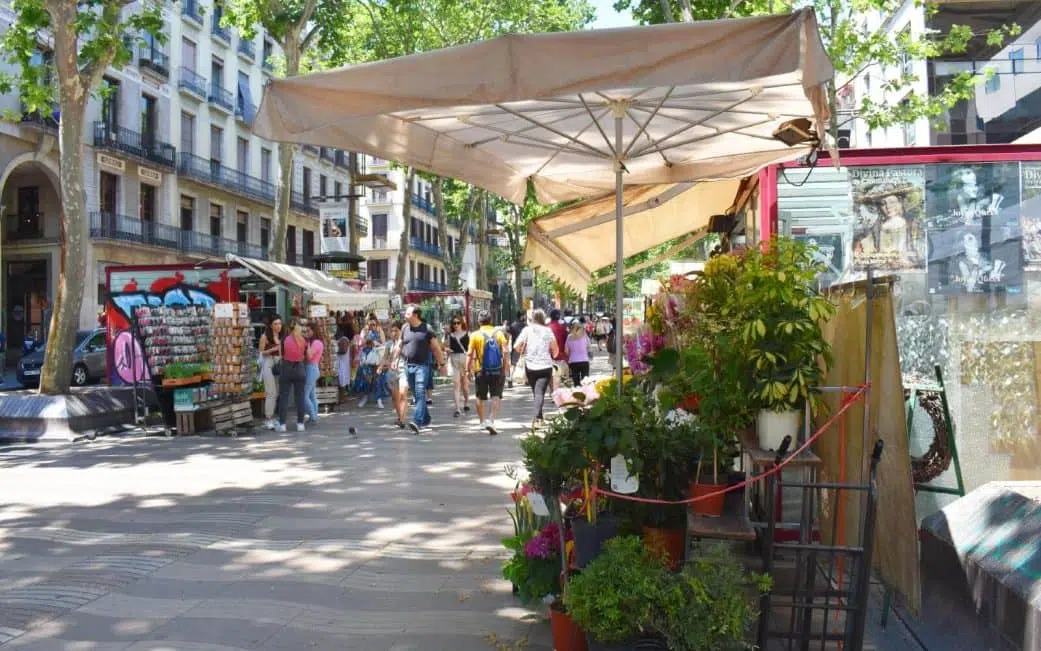 La Rambla Florists
The part of La Rambla between Calle Portaferrissa and Boqueria market is called Ramblas de las Flores precisely because they've been selling flowers and plants there since the second half of the 19th century .
Here you can find emblematic flower shops with very old traditions: Floristeria Flores Carolina is a great place to get an impromptu gift for your loved one.
It also sells some small Barcelona souvenirs.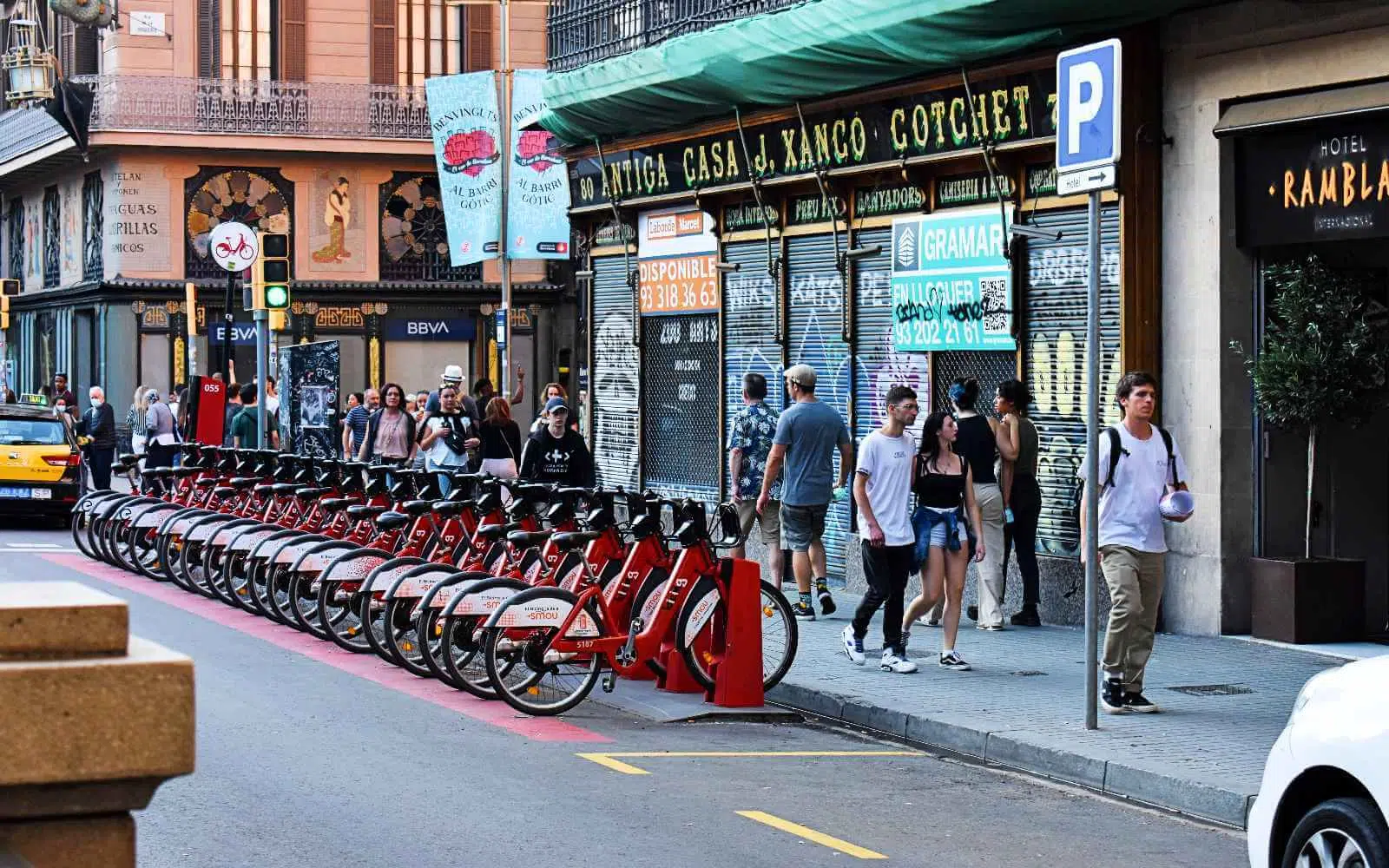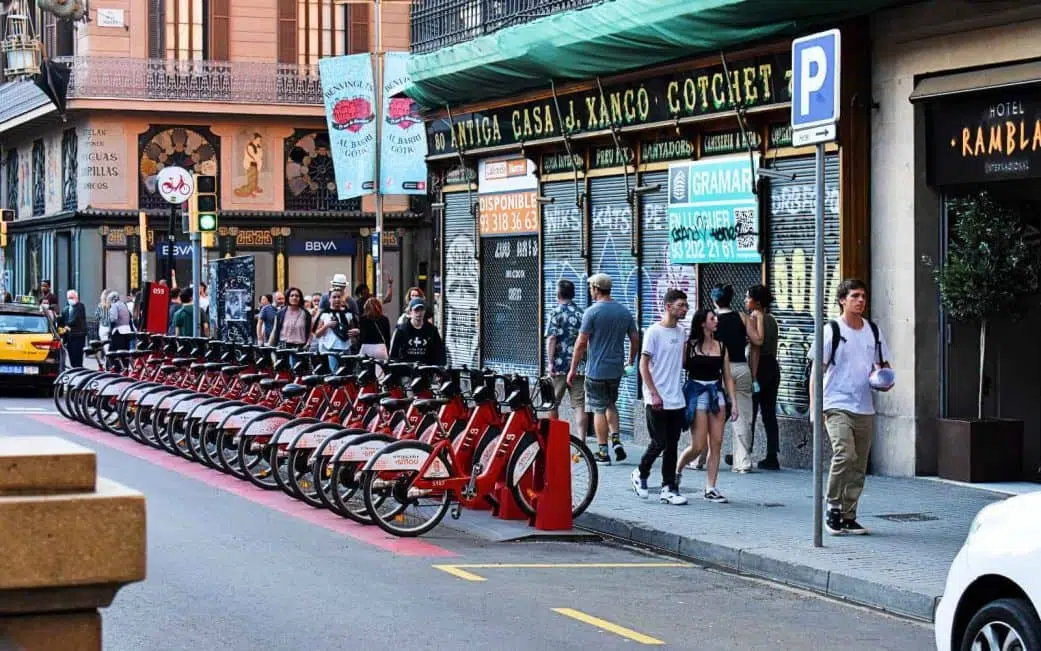 Classic La Rambla Shops
One of the best things to do on La Rambla is shop, and among the few historic La Rambla shops you can find:
Yes, this might not be Barcelona shopping in the modern sense, but it's a great way to go through the city shopping as people once did many years ago.
Rambles Craft Fair
On the final stretch of La Rambla, an area called Rambla de Santa Monica, you will find numerous stalls selling handmade crafts, trinkets, and gifts every weekend and holiday.
Among the shops at Rambles Craft Fair I suggest Rock and Rocks: specializing in cool accessories featuring gems and minerals.
Hoocks is also a fine place to find locally made piercings and jewellery.
Related: How Many Days Should I Stay in Barcelona?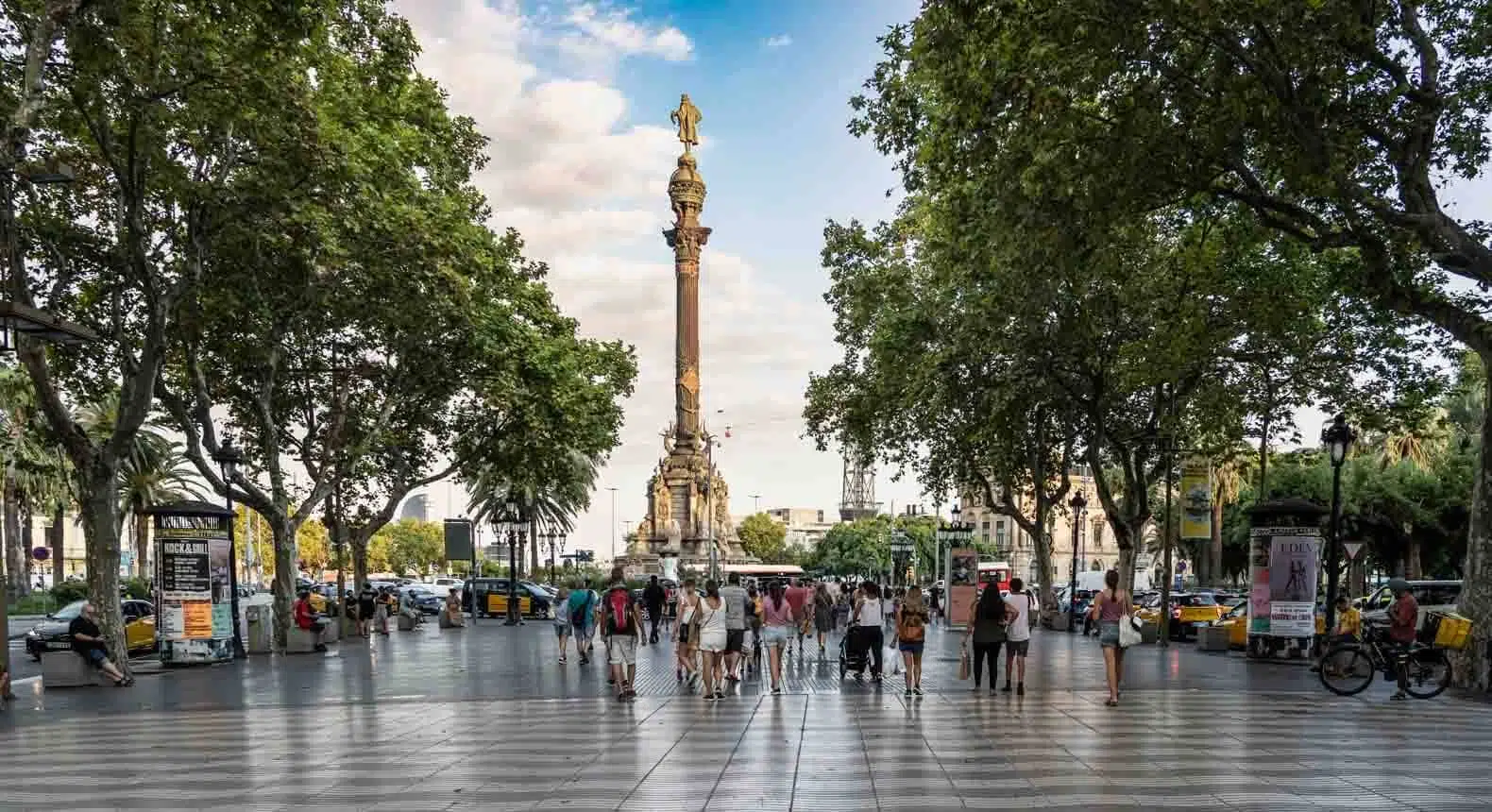 Mercat de Colom
Crossing the road and leaving behind the monument to Christopher Columbus (see picture), every Saturday and Sunday you will find the stalls of the Colombus Secondhand Market.
This is a great place to get used books, clothes, trinkets, collectables and other random objects you'd expect to be dug out of an old cellar.
Tourist Shops on La Rambla
There are also tons of large chain stores on the La Rambla like Primark (at the beginning of the Rambla in Plaça Catalunya), Mango, H&M, the Barça FC shop, Ale Hop, and Levi's.
That said, you want to go shopping nuts in the area I'd head to Portal del Angel or Passeig de Gracia – these are the main shopping streets in Barcelona.
Still Looking for La Rambla Barcelona Shops?
If you're looking for something a little more specific then let me know – I can point you in the right direction.
Also, have you discovered by chance any shops in La Rambla Barcelona worthy of note? Let us know so we can go visit it 🙂
Related: Where to Eat on La Rambla