How to Skip the Lines at Sagrada Familia: 7 Fast Track Ticket Ideas
With more than 15,000 paid visits a day, you could end up waiting an hour or more outside – so how to skip the lines at Sagrada Familia?
If you're looking to avoid lines at Sagrada Familia, I've got seven tips for you here.
Let's figure out how to get skip the line tickets to La Sagrada Familia and save the hassle!
How to Skip the Lines at Sagrada Familia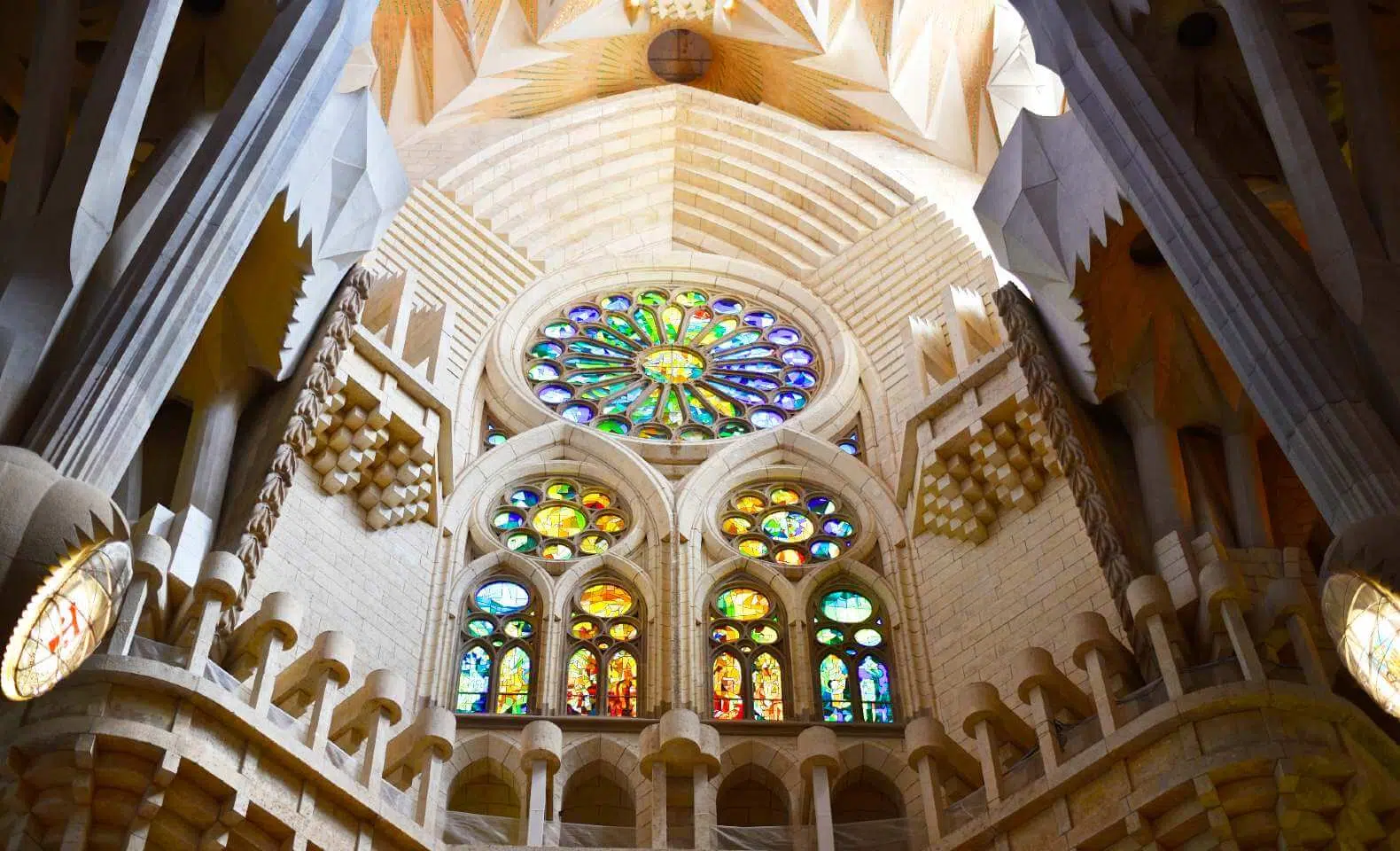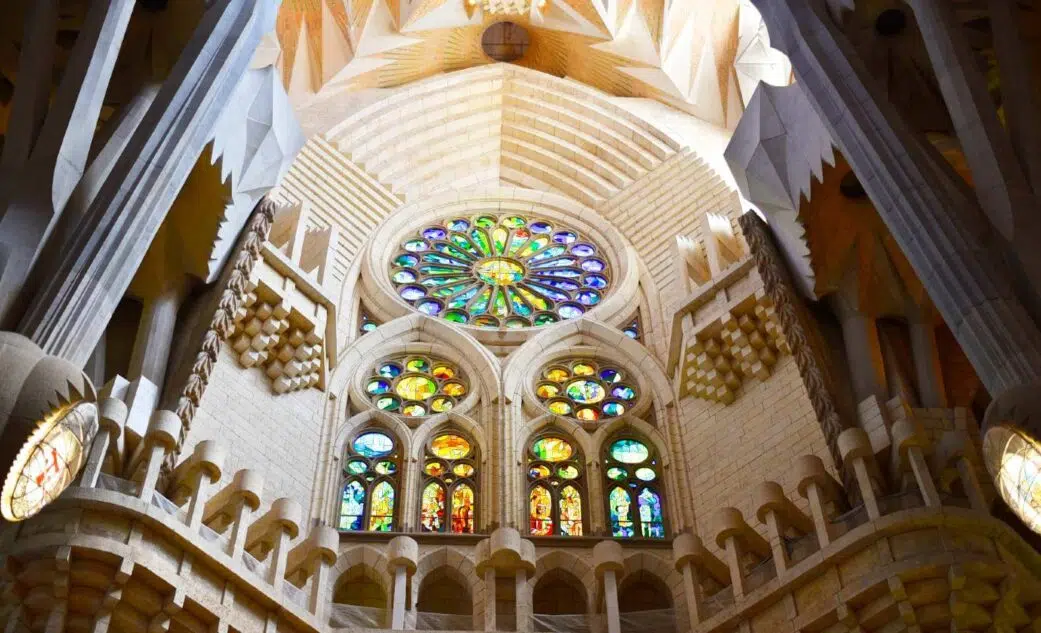 Get Sagrada Familia Skip the Line Tickets
If you're looking to skip the lines at La Sagrada Familia, the most sensible way is by purchasing your tickets online in advance.
Europe's biggest tourism ticket broker Tiqets has a user-friendly platform, where you can guarantee your time and the lowest price online.
With these tickets, you'll walk right by the regular ticket queue and save yourself 30-60 minutes.
It's not uncommon for tickets to sell out during peak seasons, so early booking for your Barcelona itinerary is mandatory.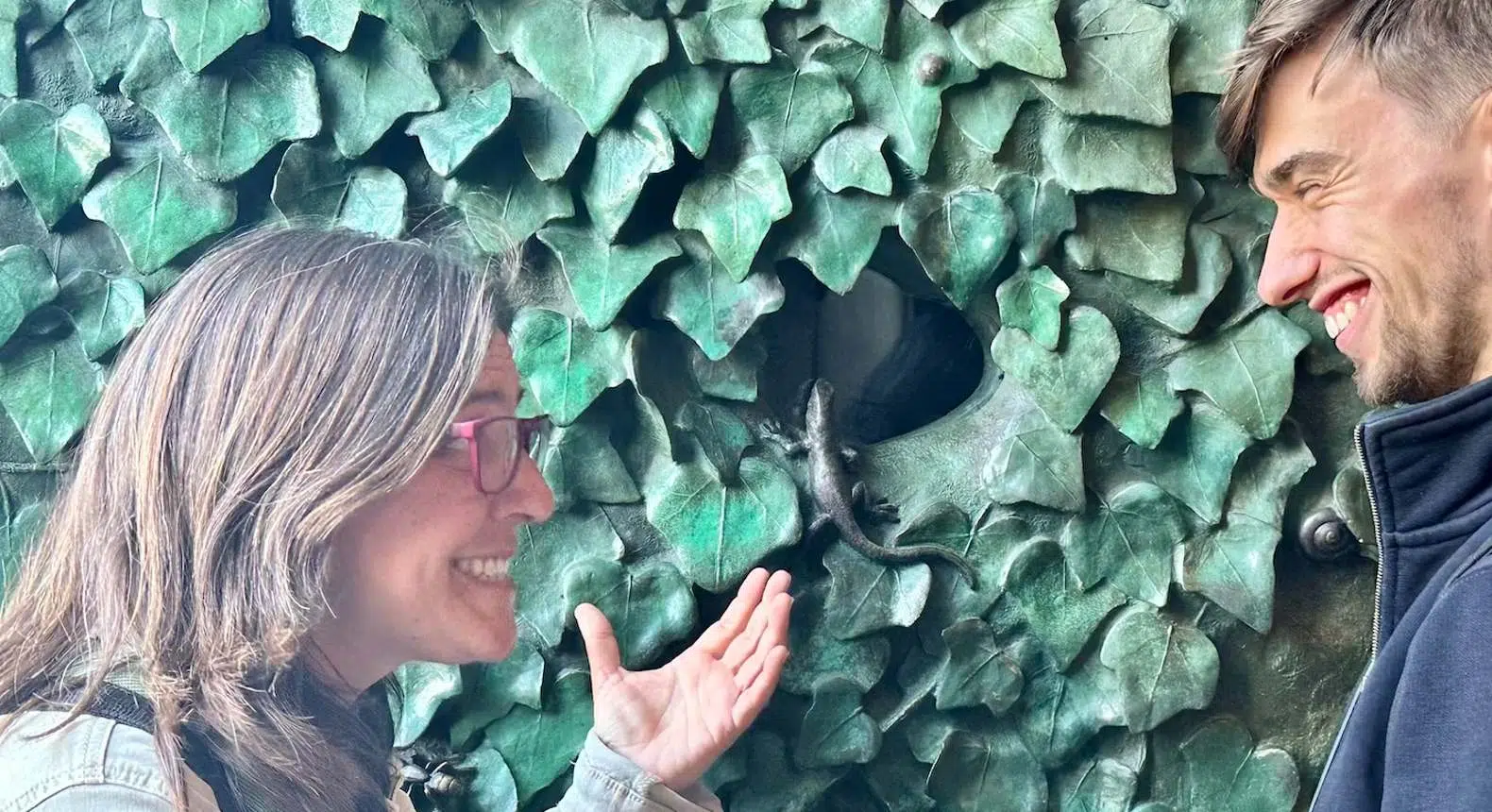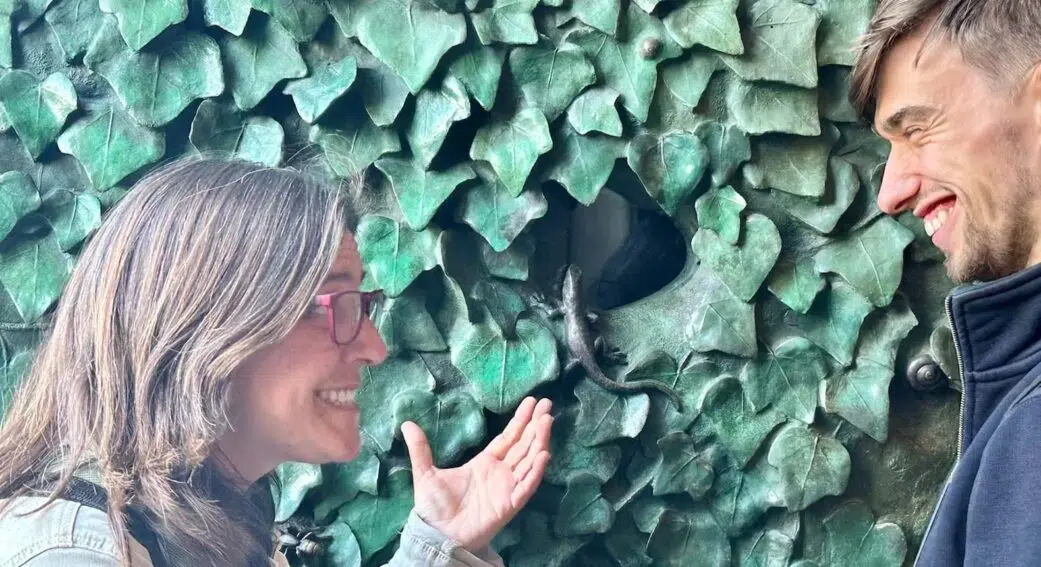 Skip the Line with a Guided Tour
Opting for one of the best Sagrada Familia tours can significantly enhance your Sagrada Familia experience.
These tours are curated by experts who provide in-depth commentary about the basilica's history, architecture, and the genius of Antoni Gaudí.
Trust me, I've made this mistake before – there is no signage in the church itself to explain the symbolism – so having somebody there to share knowledge is a must.
All guided tours come with skip the line tickets to Sagrada Familia.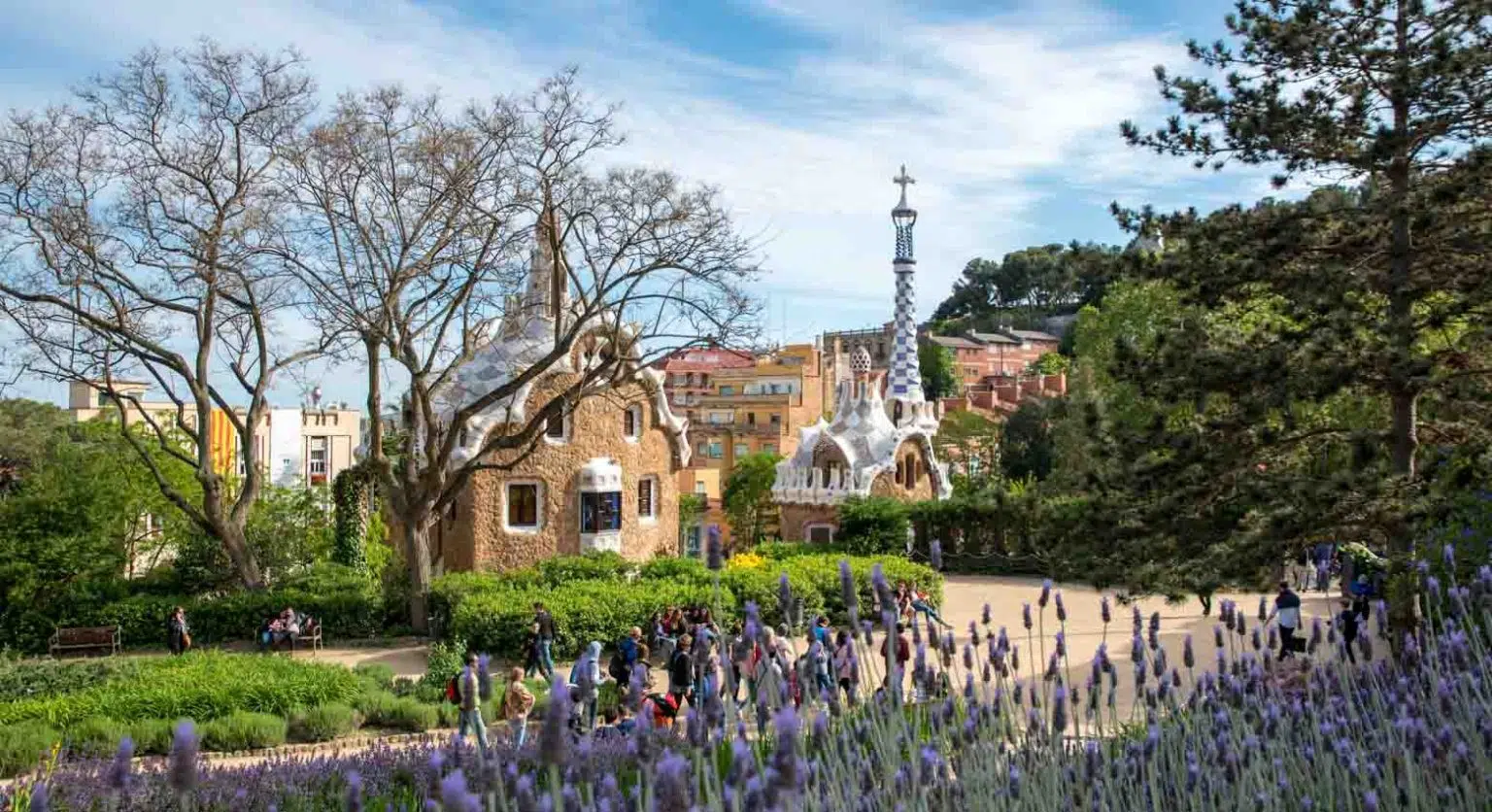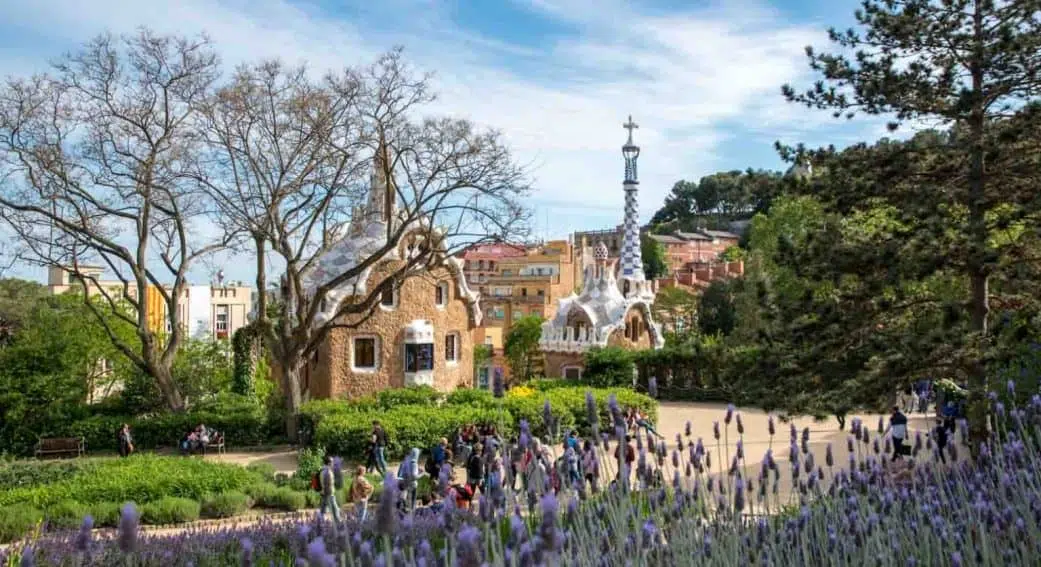 Combine the City's Top Attractions
Another way to buy skip the line tickets to Sagrada Familia is to book yourself a combo tour – of two of the most epic attractions in the entire world.
Especially for cruisers on limited time, or older people not wanting to brave humid public transport, booking a combined tour of Sagrada Familia + Park Guell is a real life saver.
With all transport included, and skip the line tickets, you'll barely have to lift a finger.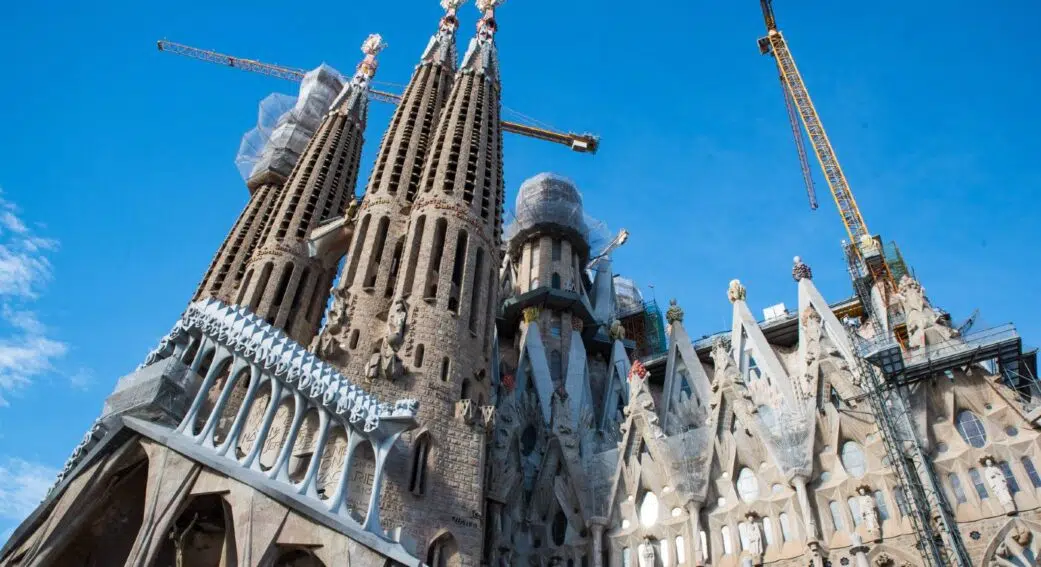 Special Access Tickets for the Sagrada Towers
For those keen on exploring specific sections of the Sagrada Familia, special access tickets are a boon.
For instance, tickets granting access to the Sagrada Familia towers come with a separate entrance, ensuring shorter wait times.
This tower offers panoramic views of Barcelona, and it's one of the best things to do in Barcelona.
It's worth noting that the number of special access tickets is limited each day, so early booking is essential.
Visit Early or Late
It's obvious – timing your visit can make a world of difference, and the first and last entry slots of the day generally mean way shorter lines.
An early morning visit allows you to witness the peak of Barcelona architecture in the soft glow of dawn, while a late visit offers the chance to see it illuminated in the evening light.
Both times provide unique photo opportunities. You can even book an early morning small group tour, if you're somebody who really hates crowds.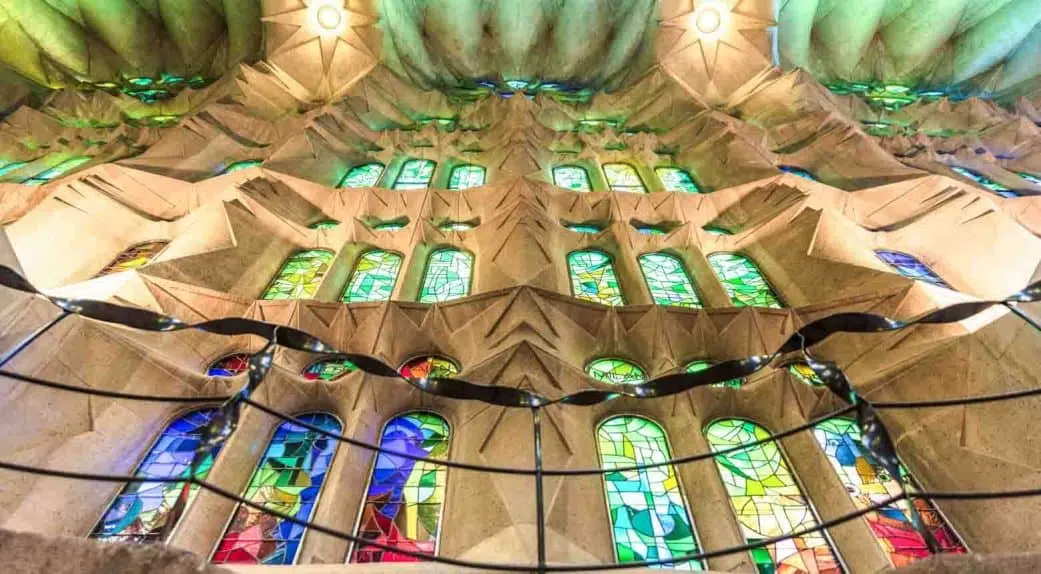 Off-Peak Days
Weekends, holidays, and special event days typically see the highest traffic at the Sagrada Familia.
To avoid these peak times, consider visiting on a weekday. Mondays, in particular, are a great choice as many tourists mistakenly believe the basilica is closed.
This misconception results in fewer visitors, ensuring shorter lines and a more relaxed experience.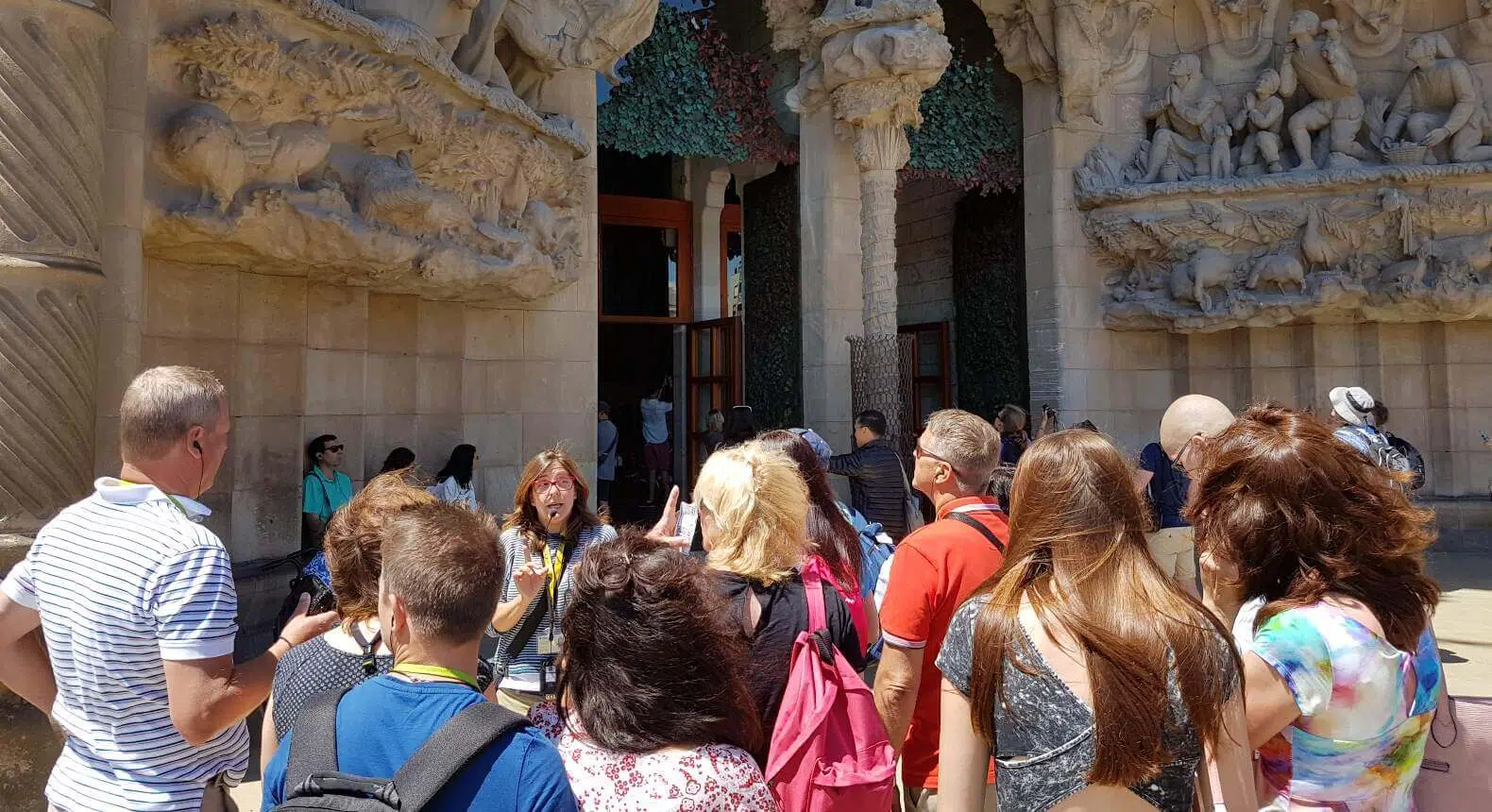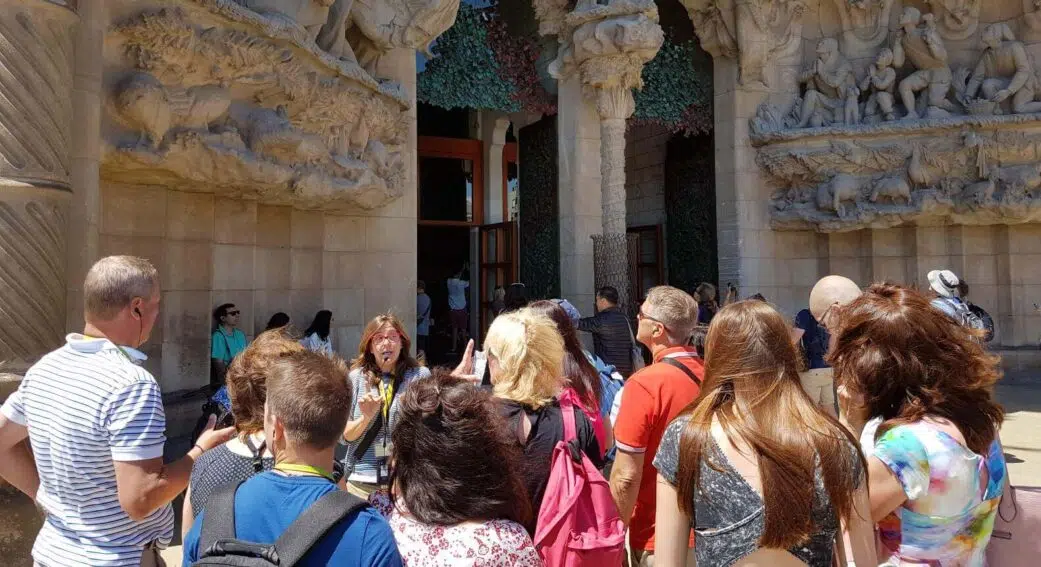 Group Bookings
Needing to skip the line at Sagrada Familia but traveling with a group? Consider making a group booking.
Large groups, especially those with pre-booked slots, often benefit from separate entrances.
This streamlined process ensures quicker access to the basilica. Moreover, group bookings often come with the option of a dedicated guide, ensuring a personalized and informative experience for all members.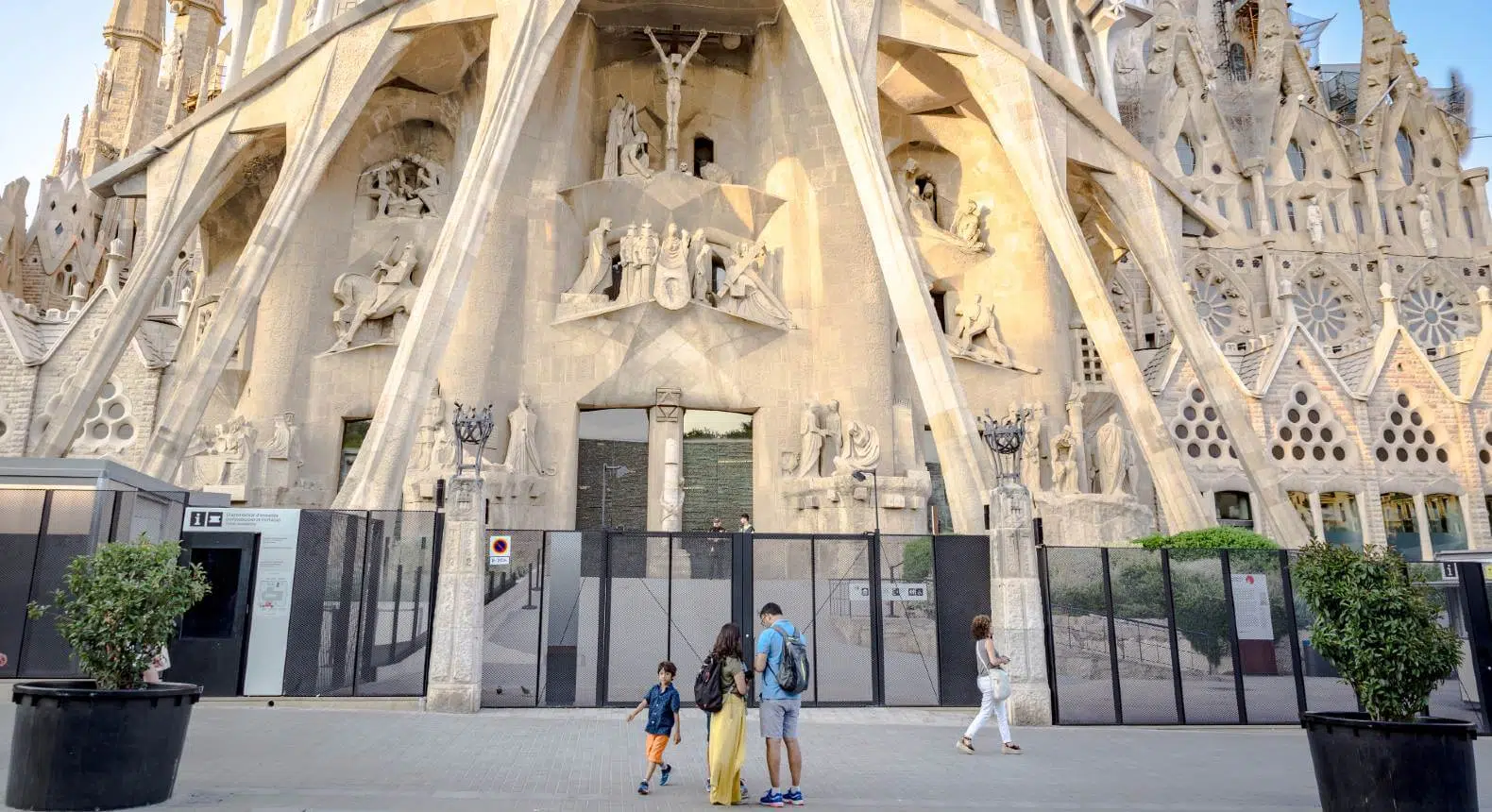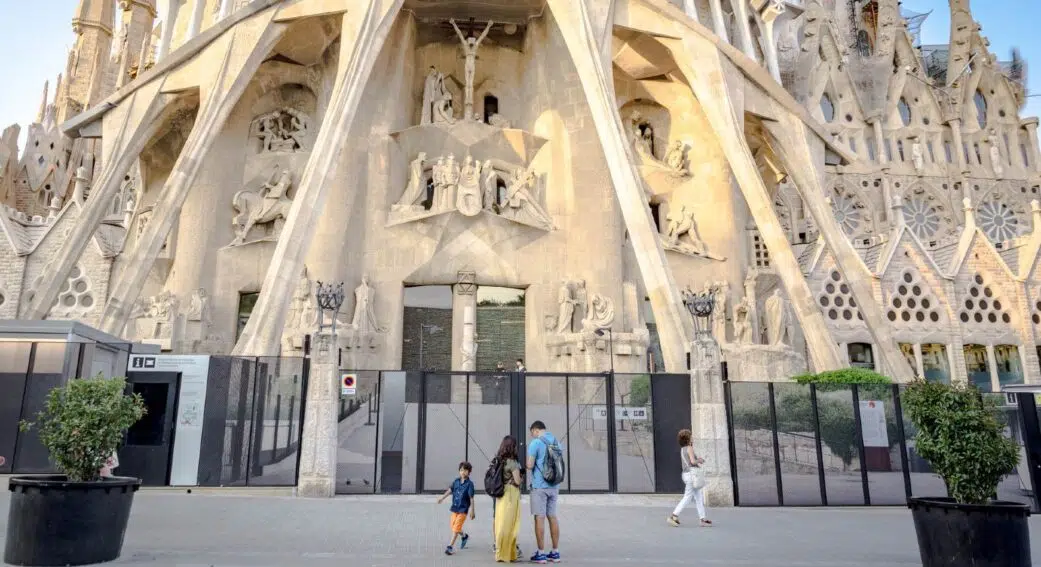 Save Time by Staying Informed
Staying updated on the latest happenings at the Sagrada Familia can be a game-changer.
Check sites like mine for the latest information on special events, construction updates, and any changes in visiting hours.
Being informed allows you to adjust your plans accordingly, ensuring a smooth visit.
Related: What to Do After Sagrada Familia
How to Buy Skip the Line Tickets to Sagrada Familia
Skipping the queue at Sagrada Familia isn't rocket science – it's as easy as making a purchase on Amazon.
Again, you should be booking online at least two weeks in advance or you run the risk of being shut out.
Here's a look at what you may encounter on a typical weekend visit: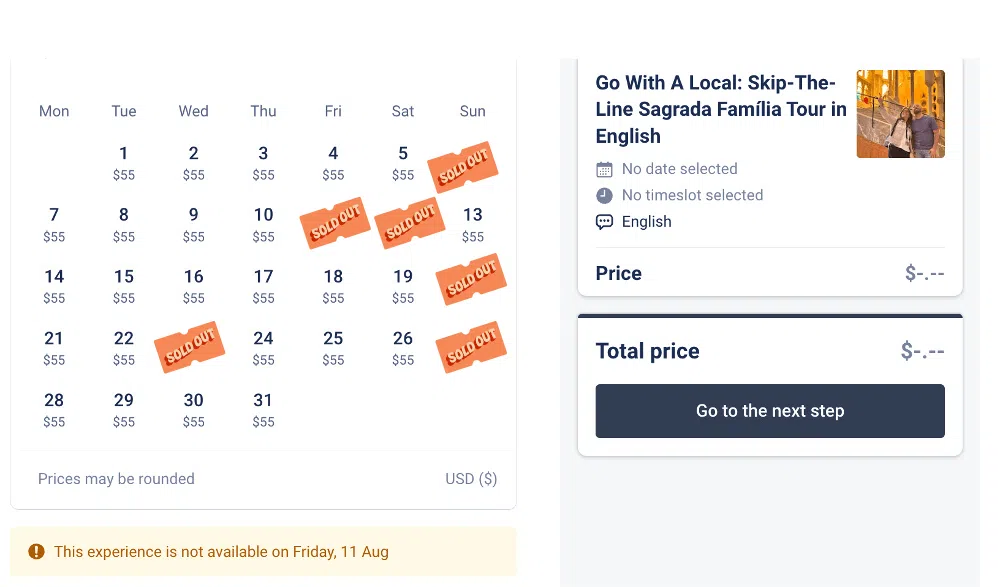 It becomes even worse the closer you get to your dates.
Thankfully, reserving your Sagrada Familia skip the queue tickets can be done in as little as 60 seconds.
All the skip the line ticket links I've left here offer:
Free cancellation and rescheduling up to 48 hours before
A free downloadable Sagrada Familia app with audio guide in 16 languages (a €10.00 value)
More than 38,000 Sagrada Familia reviews
Instant ticket delivery direct to your email or smartphone
Where to Buy Sagrada Familia Fast Track Tickets: Step by Step
To book your ticket, I'll walk you through the process using Tiqets:
Click our Sagrada Familia fast track ticket link (or any button in this article)
Select your date + time from the calendar
Click 'Go to the Next Step'
Enter your name + email address
Enter your payment information
Voila!
Your tickets will be sent immediately to your email – just show them on your phone when you arrive.
You'll also get a download link to the free audio guide to help unlock Sagrada Familia secrets.
La Sagrada Familia Skip the Line Tickets FAQ
Is it worth buying skip the line tickets for Sagrada Familia?

Yes, it is worth buying skip the line tickets for Sagrada Familia. Number one, the ticket prices are the same online or at ticket windows. Number two, it guarantees your time slot – many peak times are sold out so this could save the hassle of coming back at a later date. Number three, you skip potentially hour long lines!

How do I skip the line at Sagrada Familia?

You can skip the line at Sagrada Familia by buying skip the line tickets in advance online, booking a guided tour, booking a large group of 10+ or more, or visiting at the first/last time slots of the day as there are generally no lines.

What is a fast track ticket to Sagrada Familia?

Fast track tickets to Sagrada Familia are pre-booked tickets using user-friendly platform where visitors can select their preferred date and time slot. This not only guarantees entry at a specific time but also eliminates the need to stand in the regular ticket queue.

How far in advance should I reserve the Sagrada Familia?

You should book your Sagrada Familia fast-track tickets at least two weeks in advance to guarantee your time slot – most weekends and holidays sell out their main time slots

How long is the queue for La Sagrada Familia?

On weekends and holidays expect to wait upwards of an hour to enter Sagrada Familia, especially if it is during peak times (10:00 am to 4:00 pm), while during other times lines can still be between 15-20 minutes.

This is the largest attraction in Spain by ticket sales, so ensure you book in advance.
Related: When Will Sagrada Familia be Finished?
Related: How Long Does it Take to Visit Sagrada Familia?
Had Enough Tips to Skip the Line at Sagrada Familia?
Again, skipping the line at Sagrada Familia is as simple as a few mouse clicks – I think my work is done here.
That said, if you're still confused on how to jump the queue – or any other tips for visiting Sagrada Familia – just write me in the comments below! 🙏