How Much Does the Barcelona Card Cost?
So exactly how much does the Barcelona Card cost?
I'll get into that in a sec, but for those who are unfamiliar with the pass let's break down what it offers.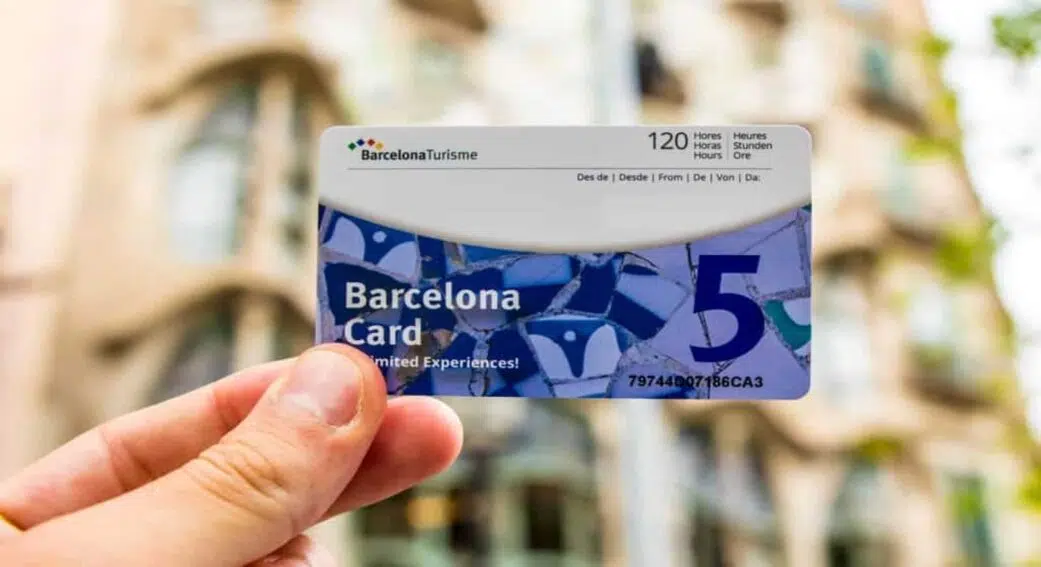 The Barcelona Card Express is a tourist pass that gives you access to various discounts and benefits in Barcelona.
With the card, you'll get unlimited rides on public transportation, including the metro, buses, trams, and suburban trains.
You'll also receive discounts on admission to popular attractions, such as Barcelona's best museums, art galleries, and historical sites.
This pass falls somewhere between the similar Hola Barcelona Travel Card and the Barcelona Digital Pass in cost.
Let's break down the Barcelona Card prices:
As you can see, ticket window prices are significantly higher, so make sure you buy your Barcelona Cards online.
48 Hour Pass: €25.00 €22.50 (online)
72 Hour Pass: €53.00 €47.70 (online) and kids €27.00.
96 Hour Pass: €63.00 €56.70 (online) and kids €36.00.
120 Hour Pass: €75.00 €67.50 (online) and kids €40.50.
If you're visiting Barcelona with kids keep in mind that they're defined as 4-12 years old.
| | |
| --- | --- |
| Barcelona Card | Price |
| 48 Hours | €35.00 |
| 72 Hours | €32.00 |
| 96 Hours | €29.00 |
| 120 Hours | €29.00 |
Just remember, the 48-hour Barcelona Card Express differs from the 72, 96, and 120-hour versions – it does not include free admission to Barcelona's top attractions.
Nevertheless, you will still receive discounts on entry – so it is still a great option for those looking to fill out their Barcelona weekend itinerary.
To avoid confusion, we've better explained the differences in our Which Barcelona Card to Buy article!
Any additional questions? Let me know in the comments below! 🙂