Fall in Barcelona: What to Do in Autumn 2023 (+ Weather)
Fall in Barcelona is a symphony of golden hues, vibrant festivals, and cool breezes – no surprise there.
But as the city dons its autumnal charm, is it really worth it to visit during autumn in Barcelona?
Let's dive head first into what to do in Barcelona in the fall to see if you can make your mind up!
Why Visit Barcelona in Autumn?
Barcelona takes on a special allure during the fall season.
As summer's heat fades, the city is adorned with golden hues, offering a serene yet lively atmosphere – spending a weekend in Barcelona in autumn is strongly recommended.
Here's a few reasons to visit Barcelona in fall:
Vibrant Fall Foliage: Barcelona's parks and streets come alive with a palette of autumnal colours, offering picturesque landscapes and a serene ambiance, perfect for leisurely walks and photography.
Mild Weather: The fall season brings comfortable temperatures, making it ideal for exploring the city's landmarks, beaches, and outdoor attractions without the intense heat of summer or the chill of winter.
Rich Cultural Festivities: Experience traditional celebrations like the Castanyada and All Saints' Day, immersing yourself in local customs, foods, and Barcelona events that showcase the city's rich cultural heritage.
Fewer Tourists: Fall sees fewer crowds compared to the peak summer months, allowing for a more relaxed and authentic experience, with shorter wait times at major attractions and a chance to mingle with locals.
Culinary Delights: Savor seasonal Catalan dishes and treats, from roasted chestnuts to 'panellets'. Barcelona's best restaurants embrace the season with special menus, offering a gastronomic journey through Barcelona's rich culinary traditions.
⚠️ 

Warning

⚠️

: Barcelona's top two attractions must now be booked in advance.
You can book fast track tickets to both individually or get them as part of a discount pass:
You will not be able to book these tickets on site – lock in your tickets ASAP or you could miss out.
Fall Weather in Barcelona
The fall season in Barcelona is characterized by mild temperatures, making it an ideal time for exploration.
While the city does experience occasional rainfall during these months, it doesn't deter the spirit of exploration – if it does, just consider our list of Barcelona indoor activities.
October: Barcelona experiences mild temperatures ranging from 14°C to 24°C with occasional rainfall.
November: Temperatures drop to a range of 8°C to 18°C, and the city sees more frequent rain showers.
December: The onset of winter in Barcelona is felt with cooler temperatures between 5°C to 15°C and a mix of rainy and clear days.
In fact, the light rain can often add to the city's charm, making iconic landmarks like the Gothic Quarter and Park Güell even more picturesque.
Thinking about another time already ? Try spring in Barcelona.
What to Do in Barcelona in the Fall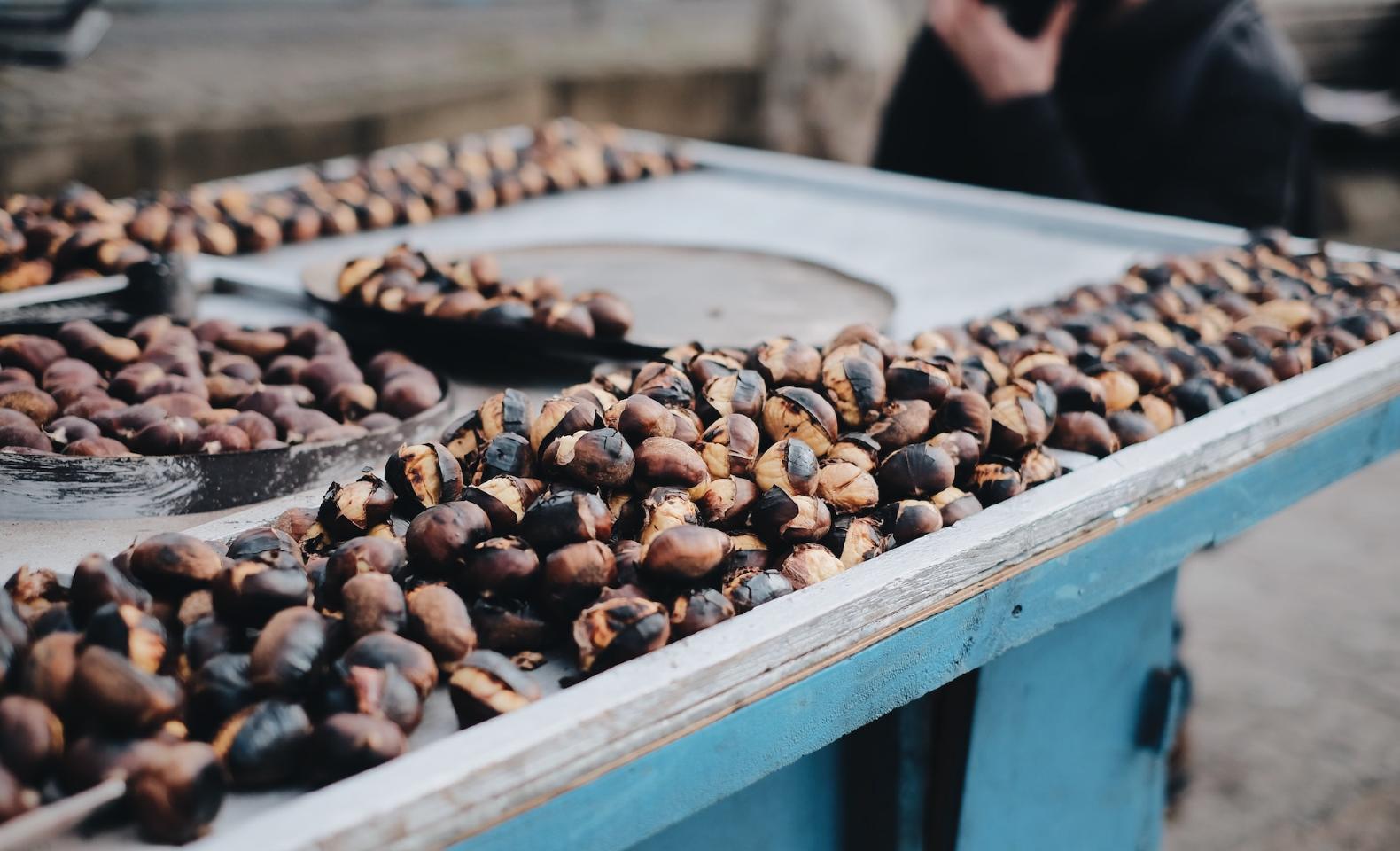 Indulge in Barcelona Autumn Traditions
Barcelona's fall season is marked by a series of traditional autumn festivities.
One of the most notable celebrations is the Castanyada, a festival where families come together to enjoy roasted chestnuts and sweet wine. You can participate by hitting up street stalls like the one at Ronda de Sant Pau, 76.
Another significant fall event is All Saints' Day, where locals visit cemeteries to pay respects to their departed loved ones. It's typical to eat panellets (try Passtiseria Escriba or Bubo for the best) on this day.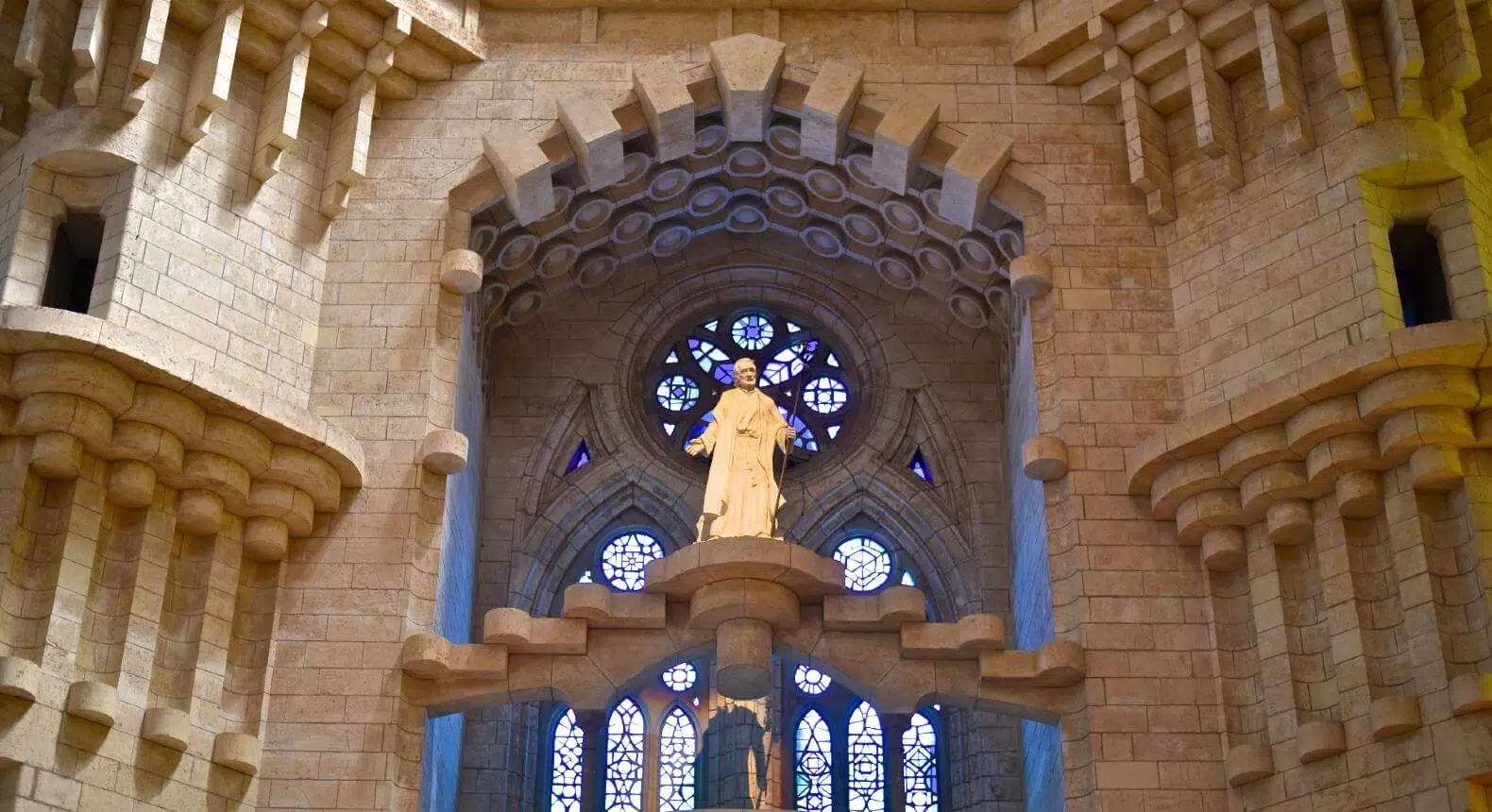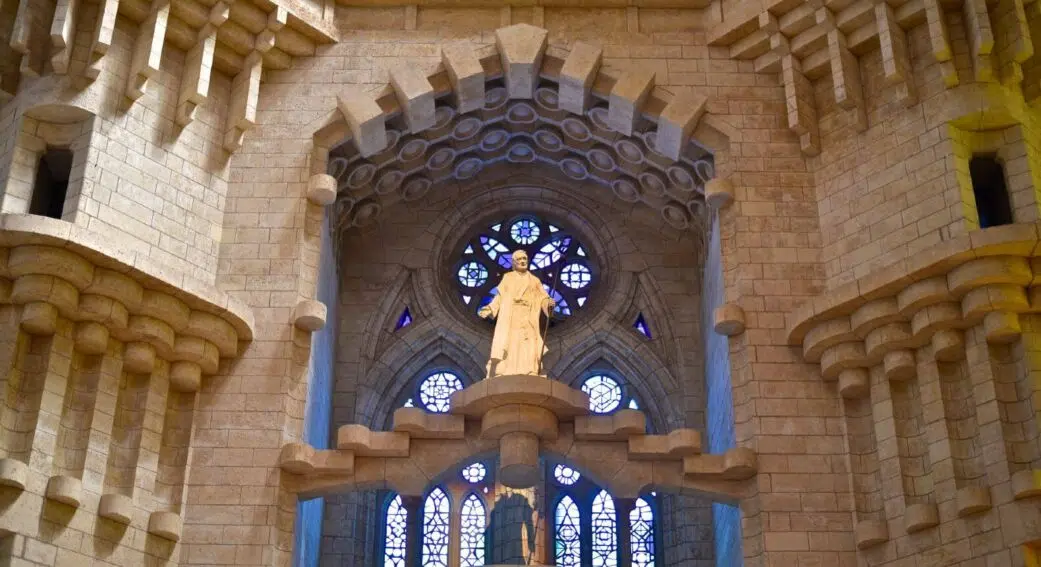 Visit Sagrada Familia in Fall
It's a must on any Barcelona itinerary, but visiting the Sagrada Família in autumn offers several advantages.
Firstly, autumn sees fewer tourists in Barcelona, allowing for a more peaceful and intimate experience at this iconic basilica.
Secondly, the soft autumn light also casts a unique glow on the intricate architecture of the Sagrada Família, enhancing its beauty.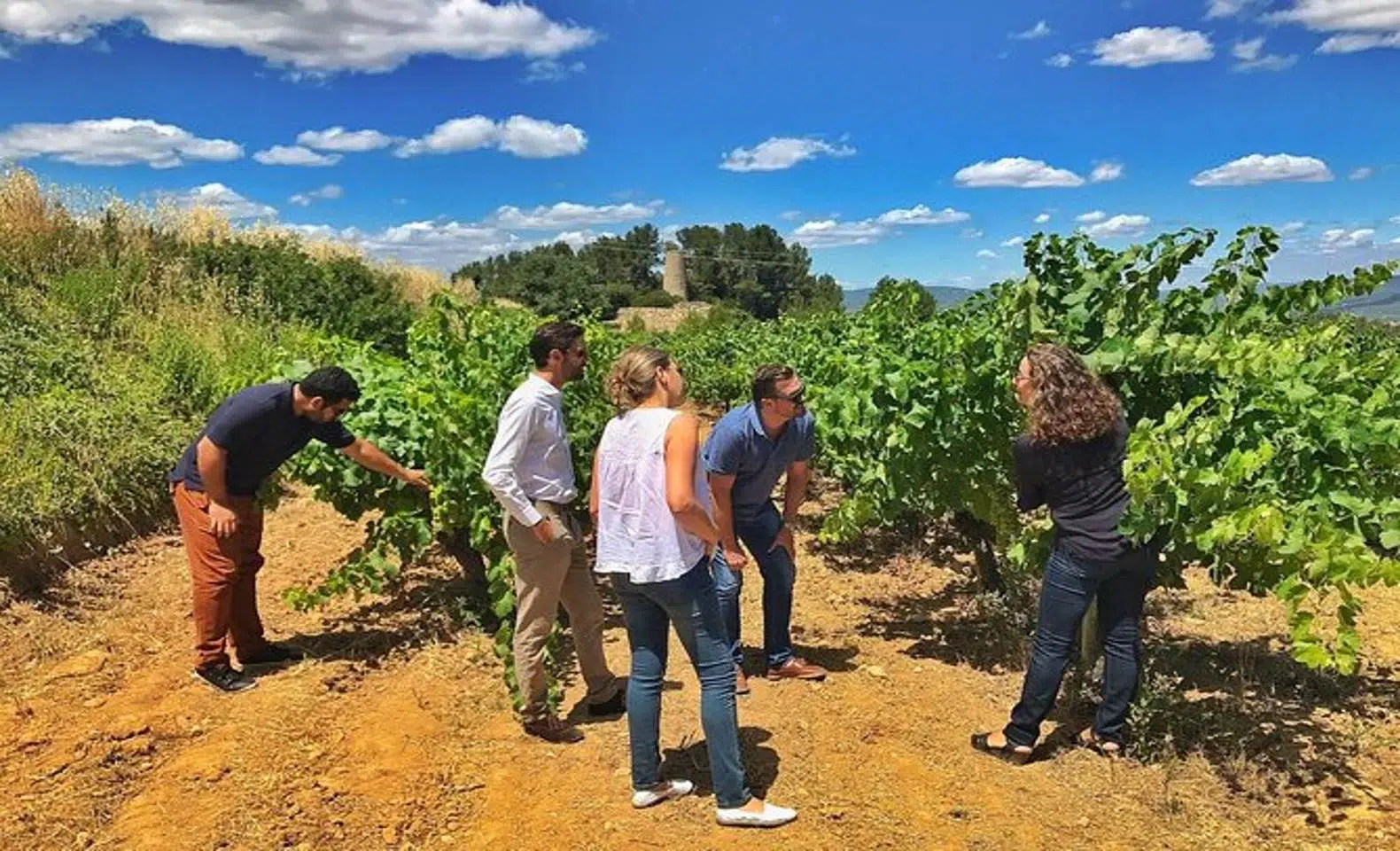 Go on an Autumn Wine Tour in Harvest Season
Autumn in Barcelona means sipping on Spain's best wines – in harvest season. In fact, just outside Barcelona, you'll find some of the country's finest varieties:
Penedès – Known for producing the delicious Cava (Spain's answer to champagne – just as good, a quarter of the price).
Priorat – One of just two Spanish wine regions to hold DOC status (get luscious reds like Garnacha and Cariñena).
Empordà – An up-and-coming region known for both high-quality reds and whites.
Tourist with limited mobility? Barcelona's best wine tours can pick you up in the city and take you from vineyard to vineyard with zero effort.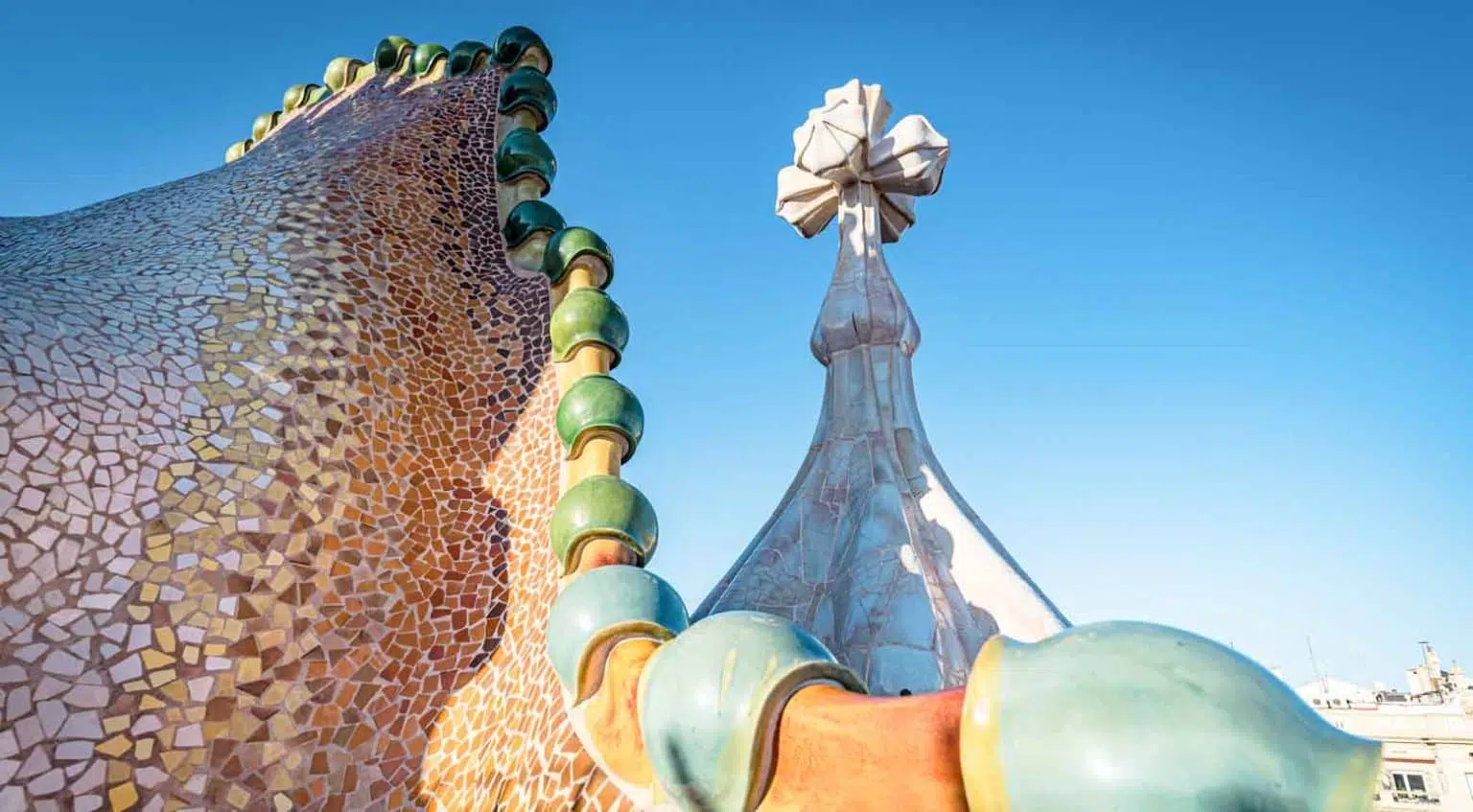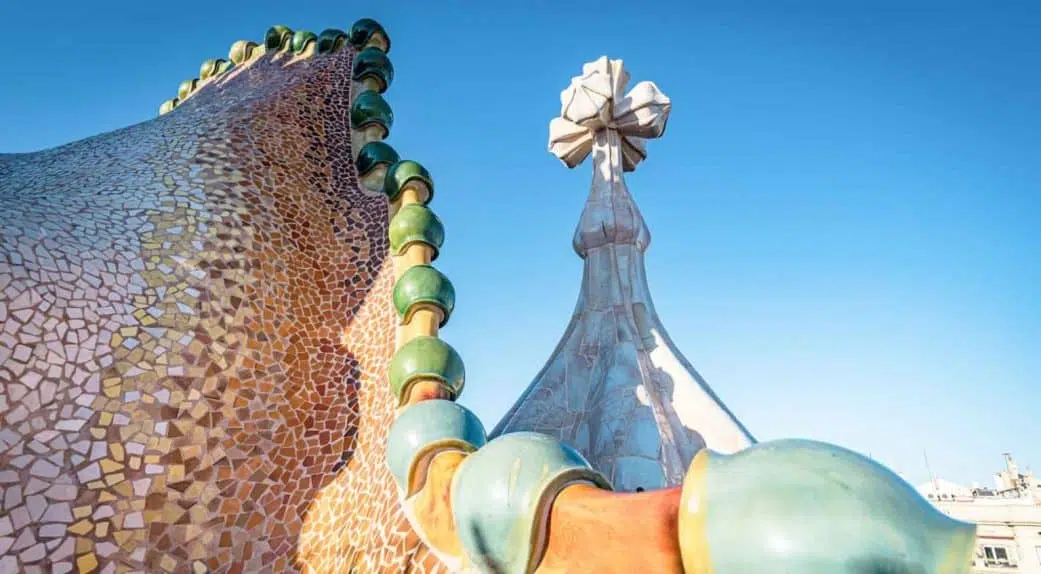 Architectural Marvels in Autumn's Glow
While Sagrada is in its own league, the other architectural wonders of Barcelona also become more enchanting during the fall.
A unique golden glow is cast on structures like La Pedrera, Park Güell, and Casa Batlló, highlighting their intricate details unlike any other time.
Antoni Gaudí's masterpieces, in particular, take on a new dimension: the mosaics, sculptures, and stained glass windows reflect the fall colours, making them a sight to behold.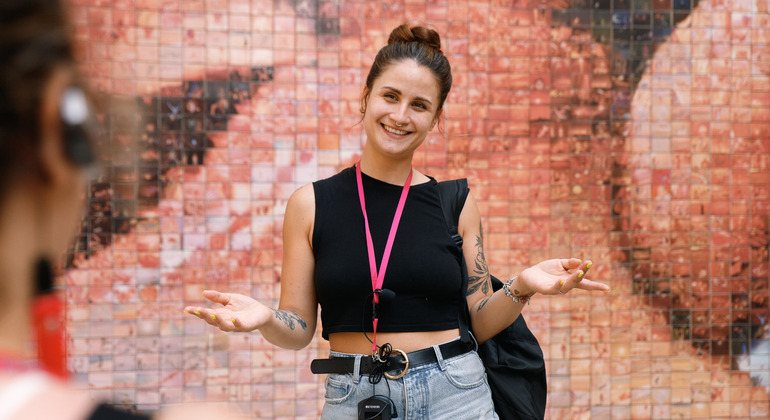 Take a Free Walking Tour of the City
Again, Barcelona in fall still has great weather for exploring on foot – and there's no better way to learn the city than with a free walking tour of Barcelona.
This two hour tour with a licensed guide will unlock city secrets like no guidebook can – and it's free!
Want something a bit more specific? Check out the best Gaudi tours or the best Barcelona city tours.
Fall Culinary Adventures
Barcelona's culinary scene is a reflection of its rich cultural tapestry, and during the fall, it embraces the season with open arms.
Going to Barcelona's best paella restaurants and trying fall varieties (like the one with partridge and calamari) is a good start.
At Barcelona tapas restaurants though you should be getting:
Escudella i Carn d'Olla: A hearty stew made with meat (usually beef, chicken, and sometimes pork), vegetables, and large pasta shells. It's especially warming during the cooler autumn months.
Mongetes amb Botifarra: This dish consists of white beans served with a special Catalan sausage called "botifarra". It's a comforting and filling meal perfect for the season.
Ceps a la Plancha: Ceps, or porcini mushrooms, are in season during autumn. They are often grilled (a la plancha) and seasoned with garlic and parsley, showcasing their earthy flavor.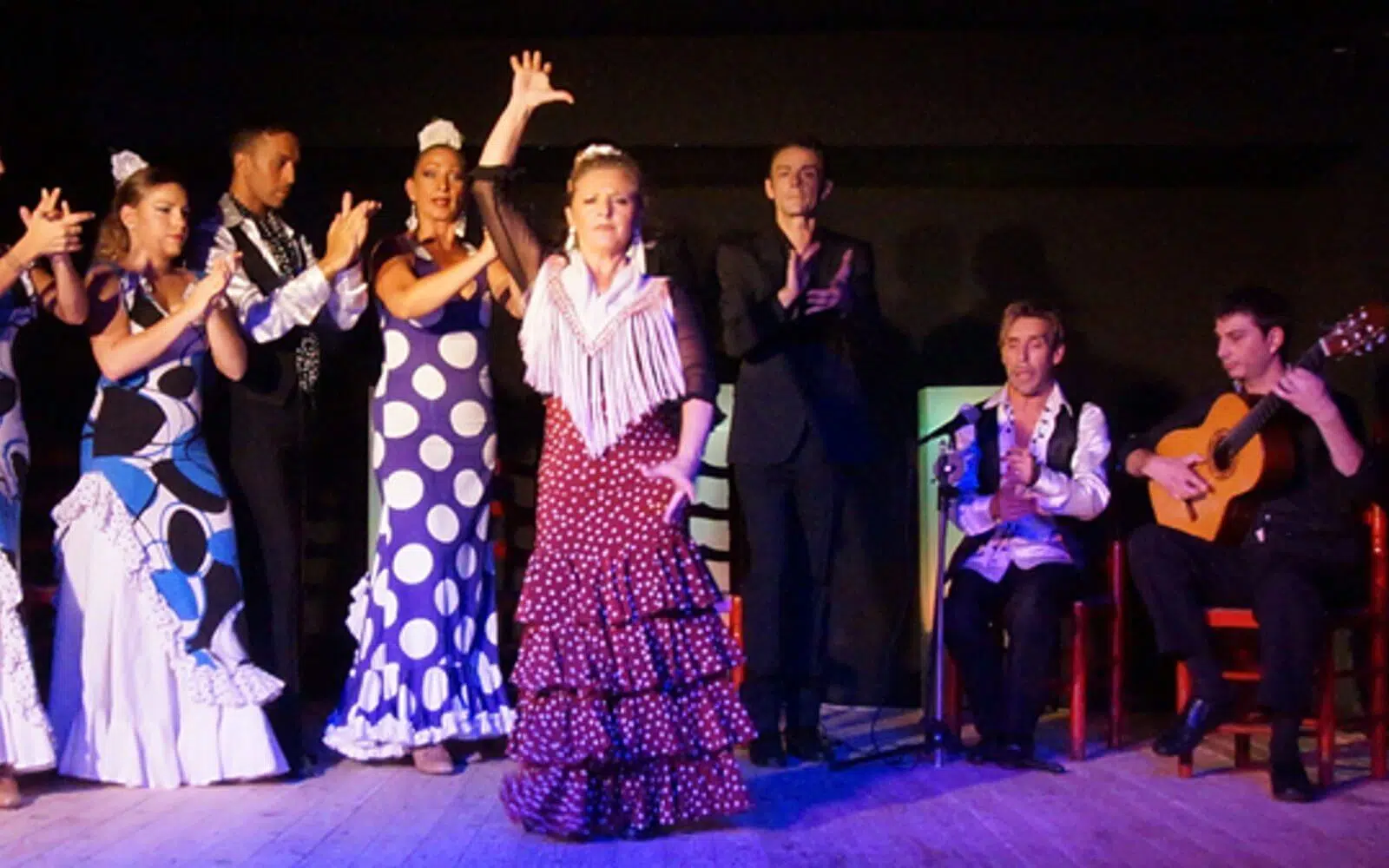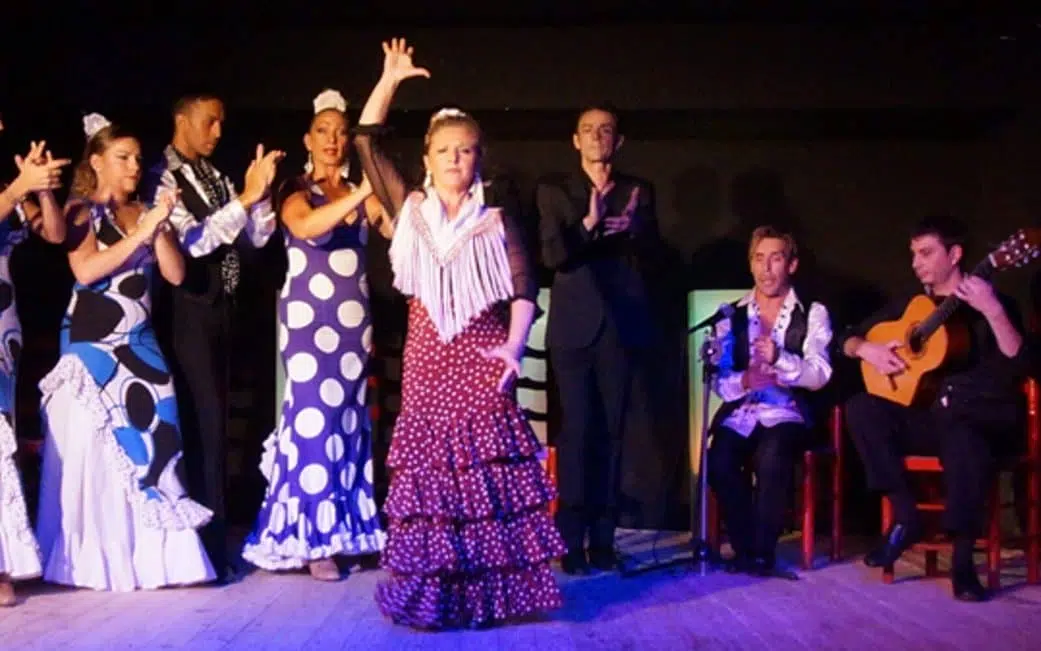 Seek Fall Warmth in Flamenco Evenings
Flamenco, with its passionate rhythms and soulful melodies, is a quintessential Spanish experience.
During the fall, Barcelona's best flamenco bars offer intimate performances, allowing visitors to experience the dance form in its purest essence. Paired dinner and drinks, this is the ultimate night out.
I recommend Tablao Cordobes for the occasion:
Hear the Musical Notes of Fall
Music is an integral part of Barcelona's cultural fabric, and the fall season brings with it a plethora of musical events.
The Barcelona Jazz Festival is a highlight, attracting jazz enthusiasts from around the world. The city's theaters, clubs, and concert halls come alive with the sound of music, ranging from classical symphonies to modern beats.
For the most unique night, consider the Palau de la Musica Catalana, a stunning venue that offers a musical experience for every taste.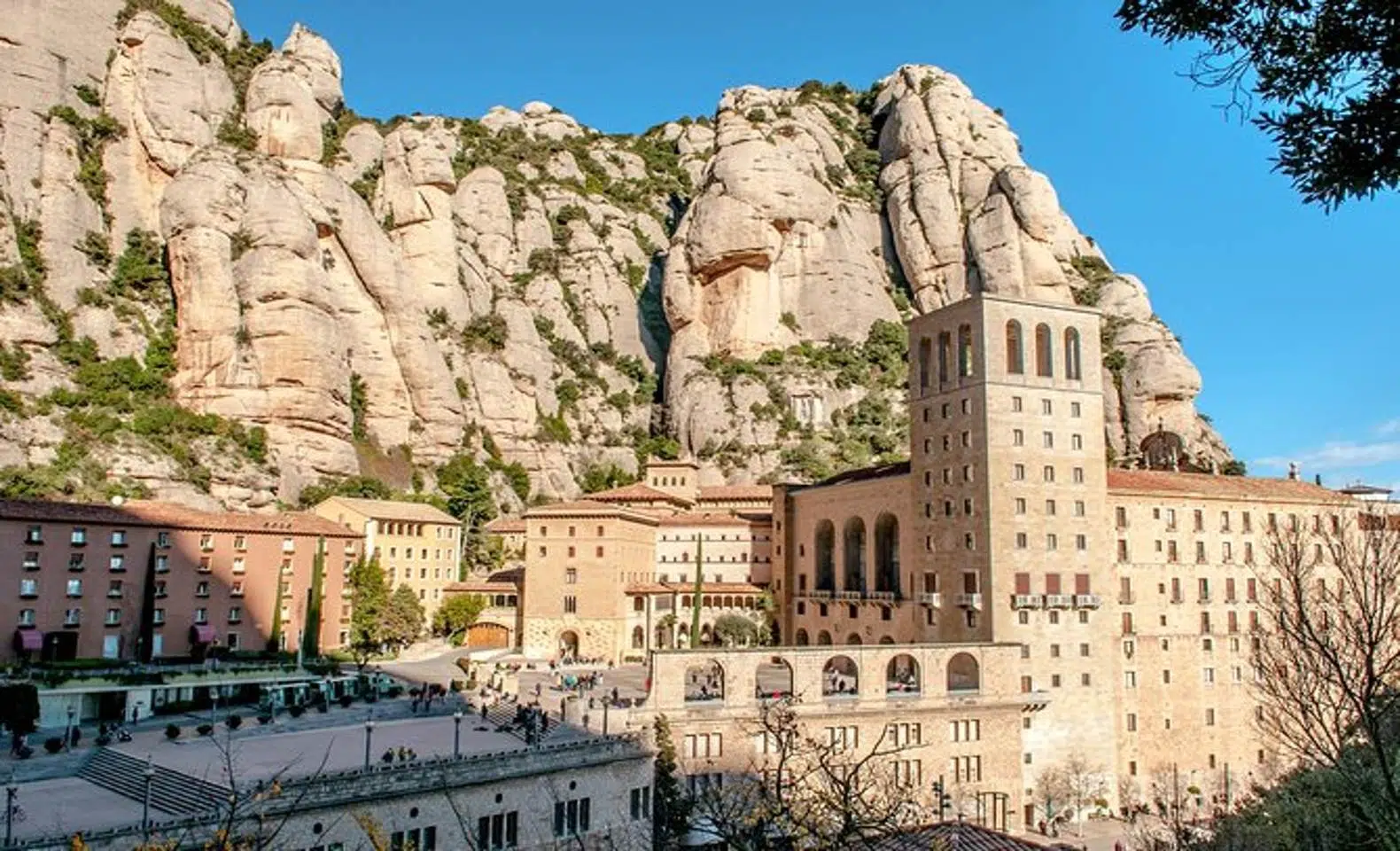 Day Excursions Perfect for the Barcelona Autumn
While the city itself has plenty to offer, the fall season is also an ideal time for day trips from Barcelona.
The Montserrat Monastery (pictured), located atop a serrated-edge mountain, offers breathtaking views of the fall foliage.
The medieval town of Girona, with its cobblestone streets and historic buildings, is another must-visit. For art enthusiasts, the Dali Theatre Museum in Figueres offers a deep dive into Salvador Dali's surreal world.
Visiting Barcelona for a week? There's no shame getting out of town.
Preparing for Christmas: Barcelona's Festive Transformation
As fall progresses, Barcelona begins its transformation into a winter wonderland.
Many popular streets like Passeig de Gracia are adorned with lights. The Fira de Santa Llúcia, one of the city's oldest Christmas markets, opens its doors in front of the Barcelona Cathedral, offering a range of festive goods.
You can even go ice skating in Plaza Catalunya starting in late November.
Unravel the Mystery of Picasso
The Picasso Museum, home to the most extensive collection of artworks by Pablo Picasso, is one of the best things to do in Barcelona – in any season.
Located in the historic El Born district, showcases the artist's evolution from his early years to his later works.
In fall in Barcelona with the weather turning, it's the museums and top Barcelona cafes that save us!
Looking for a plan B? The Moco Museum is the city's hottest new modern art museum.
Related: Best Museums in Barcelona
Visiting Barcelona in the Fall FAQ
What to do in Barcelona in the fall?

When thinking of what to do in Barcelona in the fall visitors should consider attending a castanyada, eating local delicacies like escudella or montgetes, taking a wine tour to the Penedes region during harvest season, or attending the Barcelona Jazz fest.

What to wear in Barcelona during the fall?

In Barcelona during the fall it's advisable to wear layers: start with a light shirt or blouse, add a sweater or cardigan, and carry a light jacket or other coat.

While evenings can get cooler, the daytime in autumn remains relatively warm, so versatile clothing that can adapt to changing conditions is key.

What is the weather like in Barcelona in autumn?

In autumn, Barcelona experiences mild and pleasant weather. Temperatures range from 15°C to 25°C (59°F to 77°F). September retains some warmth from the summer, while November sees cooler days. Rainfall increases during the season, with October typically being the wettest month. However, there are still many sunny days.
Got a month in mind? Read my posts on visiting Barcelona in October or visiting Barcelona in November.
Ready for Autumn in Barcelona?
Barcelona in fall is a symphony of colors, flavors, and sounds. The city, with its rich history and vibrant culture, offers a unique experience during this season.
That said, it's never easy planning so don't be afraid to write me for custom advice below!
Enjoy Barcelona in autumn 🍂