The Casa Batlló Roof: Stories & Legends of a Rooftop Masterpiece
Have you ever seen a dragon sleeping on the roof of a building? The Casa Batllo roof can make it happen.
This legendary resting beast is one of the best things to see in Barcelona, so let's take a look.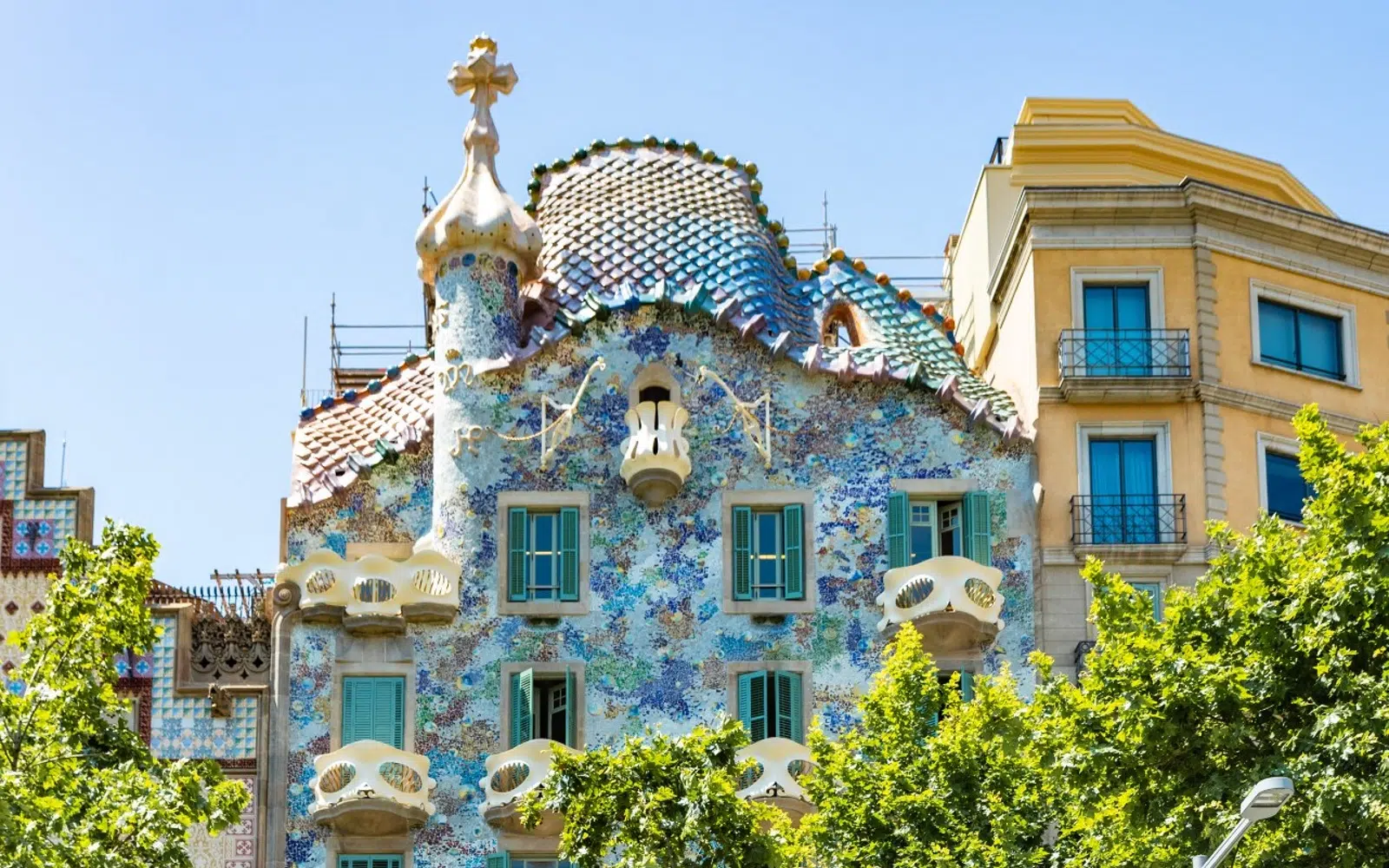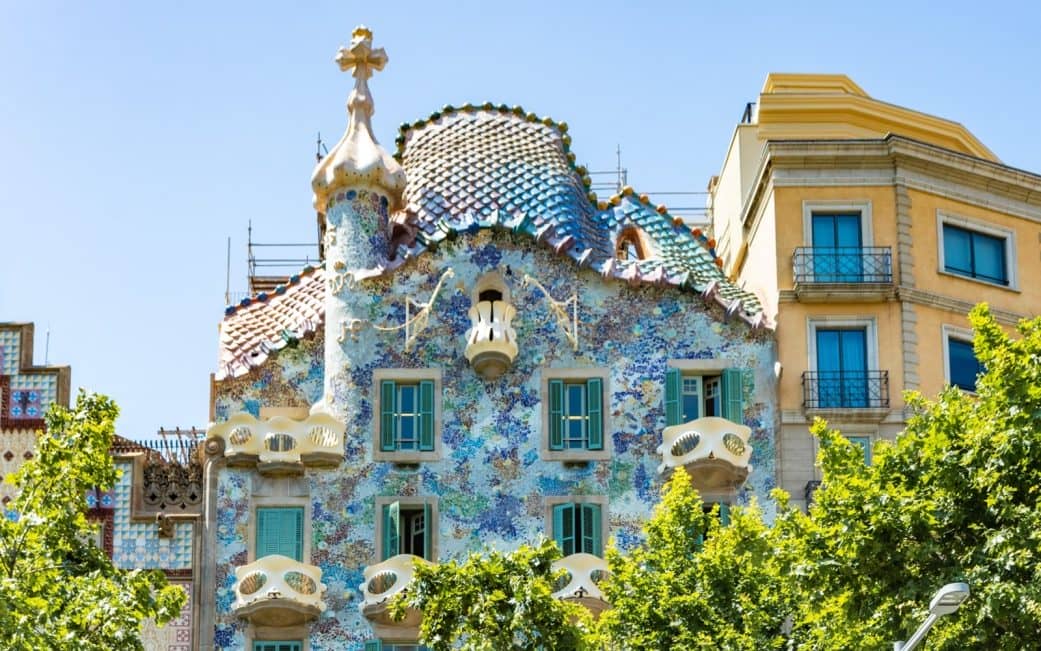 The Design of Casa Batlló's Roof
In spite of what you may hear, nobody truly knows what inspired Antoni Gaudí to design the roof at Casa Batllo – nor the home in its entirety.
In fact, Gaudi didn't usually follow detailed plans, let alone explain his projects (like the Sagrada Familia), preferring to leave the interpretation of his masterful works to the eye of the beholder.
But in the eyes of much of the local population, there are few doubts.
For most Catalans, the legendary dragon on the roof of Casa Batlló is derived from the legend of Sant Jordi.
According to the legend of St. George, George (or Jordi in Catalan) saved the princess and the local people by slaying a fierce dragon with his sword.
From the animal's blood a rose garden was born and with it, the famous Catalan Valentine's Day (El Día de Sant Jordi).
The design of the Casa Batllo roof would therefore symbolize the sword (the cross) stuck in the back of the dragon (the large "coloured scales").
The columns were intended to look like bones – the remains of the victims.
For this reason, Gaudí's masterpiece is also called "House of the Dragon" or "House of Bones".
Ready to visit the Casa Batllo Roof?
Just make sure you buy your mobile Casa Batllo tickets in advance as mandatory time slots are often sold out, especially in peak hours.
And after your visit, remember to tag your Casa Batllo roof terrace photos on our Instagram profile. 🙂
🧐 | Curious yet? Read over 5000 Casa Batllo reviews from tourists just like you.