Best Time to Visit Sagrada Familia
I've been doing this for almost 10 years and the most common question I get is what is the best time to visit Sagrada Familia?
The cheeky answer for this Gaudí masterpiece of course is anytime.
That said, there are certain light dynamics in play that can make it better for photographs in the morning – say between 9:00 am and 10:30 am – or in the evening right before closing (depending on time of year).
⚠️ 

2023 Warning

⚠️

: It's now mandatory to book your Sagrada Familia tickets in advance.
The only way to guarantee your spot is by booking Sagrada Familia tickets online:
It's in these time slots that the splendid stained glass windows best release their rainbow reign of light down on the nave.
In the middle of the day, with the sun higher and the light stronger, these colors tend to lose some of their charm.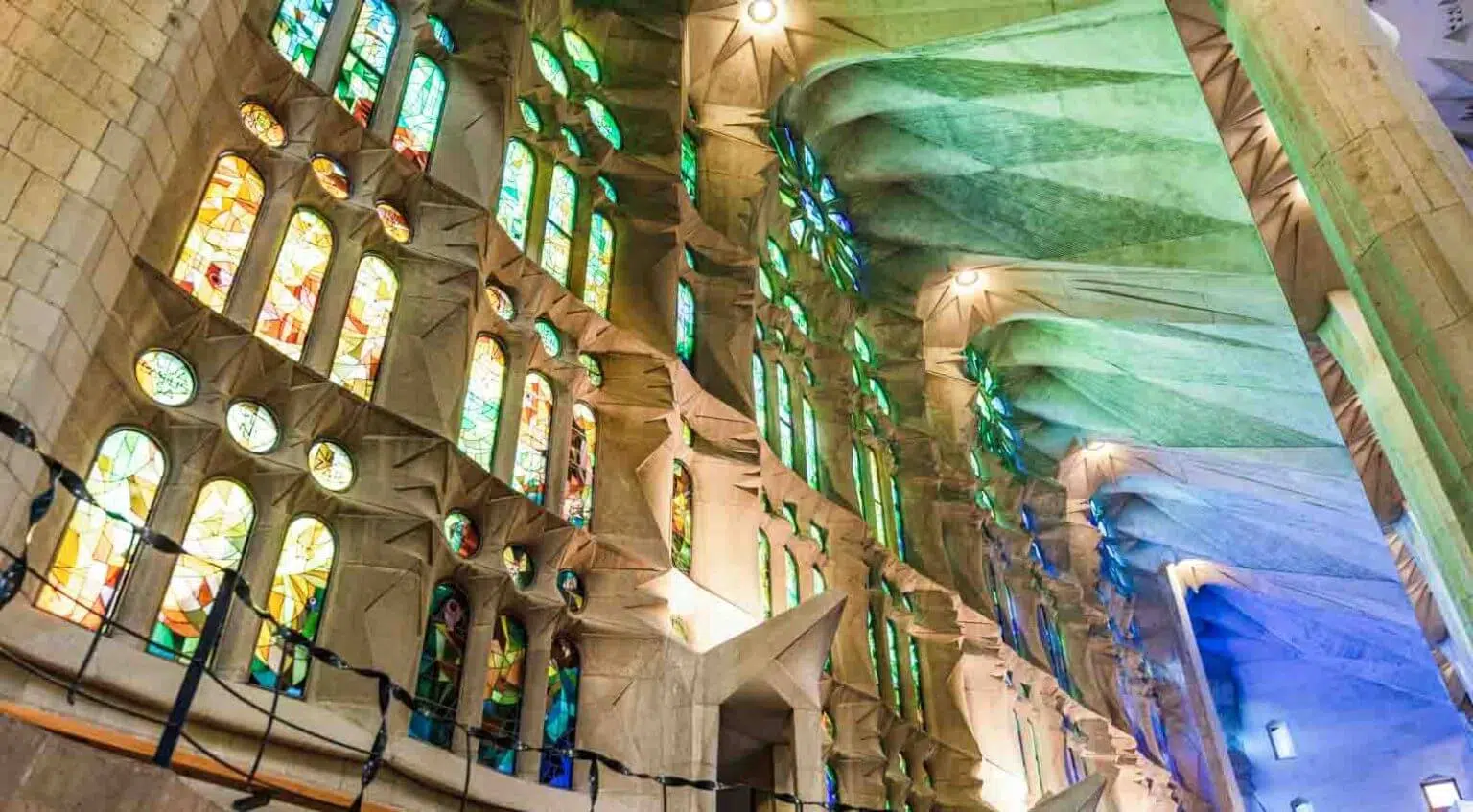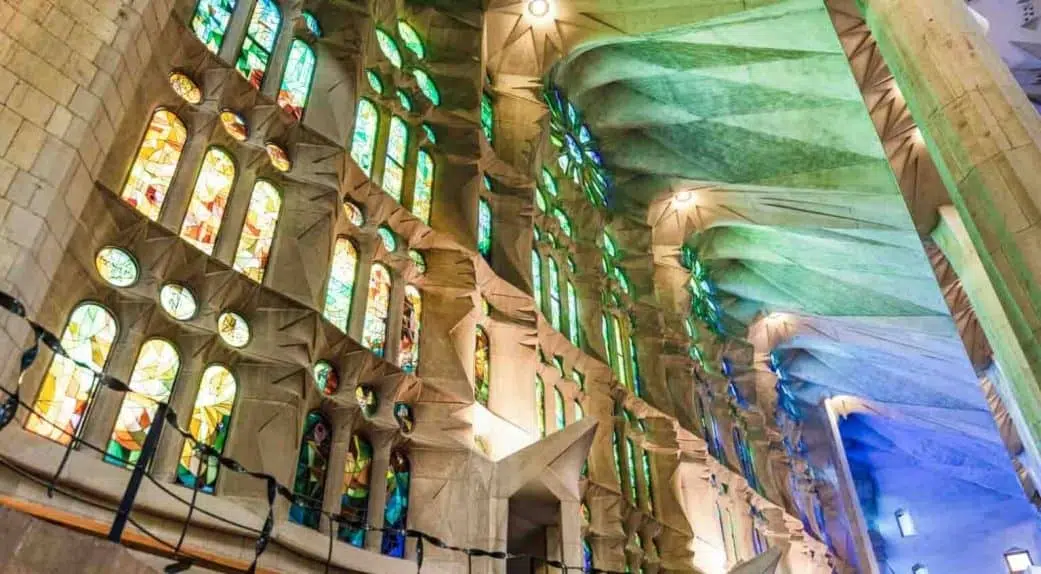 As far as crowd avoidance, if you're visiting Barcelona in peak summer there's no way to avoid it. That said, there will be slightly less visitors toward the end of the day – especially in autumn and winter in Barcelona.
In all, it's up to you to balance your need to select your Sagrada Familia time slot – but there's really no bad time to go.
Now that you're equipped with some info on the best times to visit the Sagrada Familia, I should warn you that booking in advance is basically mandatory now to guarantee your times.
Here's the links to lock in your time slots:
Doing so ensures you don't get turned away on site and asked to come back later, or even worse spending an hour in line just to get told the same information.
⛪ Unlock the symbolism of Sagrada Familia with the top Sagrada Familia tours.
💸 Related: Are There Sagrada Familia Discounts?
Finally, let's also keep in mind the Sagrada Familia opening hours when considering what time slot to book:
April to September: 9:00 am to 8:00 pm
November to February: 9:00 am to 6:00 pm
October and March: 9:00 am to 7:00 pm
25th and 26th of December and 1st and 6th of January: 9:00 am to 2:00 pm
In all, Sagrada Familia is as automatic as any tourist attraction gets – but just in case you're still on the fence, I'll leave you with over 25,000 Sagrada Familia reviews so you can make up your own mind.
In need of special Sagrada Familia time information? Go ahead and write me in the comments below 🙂