Barcelona Travel Guide & Essential Tourist Information 2023
It's no wonder this incredible city is on your radar, but you're probably gonna need a Barcelona travel guide to do it.
That's where I come in with Barcelona Hacks – to help you sniff out tourist traps and plan your Barcelona holiday perfectly.
This Barcelona visitor guide is all about local information, so thanks for letting me share it with you!
Barcelona Travel Guide Budgets
While it's not as cheap as alternatives in southeast Asia or South America you can do Barcelona on a budget. In fact if done right it's one of the cheapest big cities in Europe.
Priceoftravel.com gave Barcelona a $84.62 backpacker rating (€78.87) which ranks 94th out of 136 top vacation destinations. This means for $84.62 a day tourists can enjoy:
A dorm bed at a good hostel.
3 cheap meals.
2 public transportation rides.
1 paid attraction like Sagrada Familia or Park Guell.
3 beers.
In all expect to pay about $150.00-$200.00 (€128.60-€171.48) for a standard weekend with some local food, drinks and 2-3 top attractions.
This can be lowered to $38.50 (€35.00) a day by cooking up cheap meals, walking, or skipping out on the beer.
For more money saving tips look up my list of free things to do in Barcelona.
Related: Is Barcelona Worth Visiting?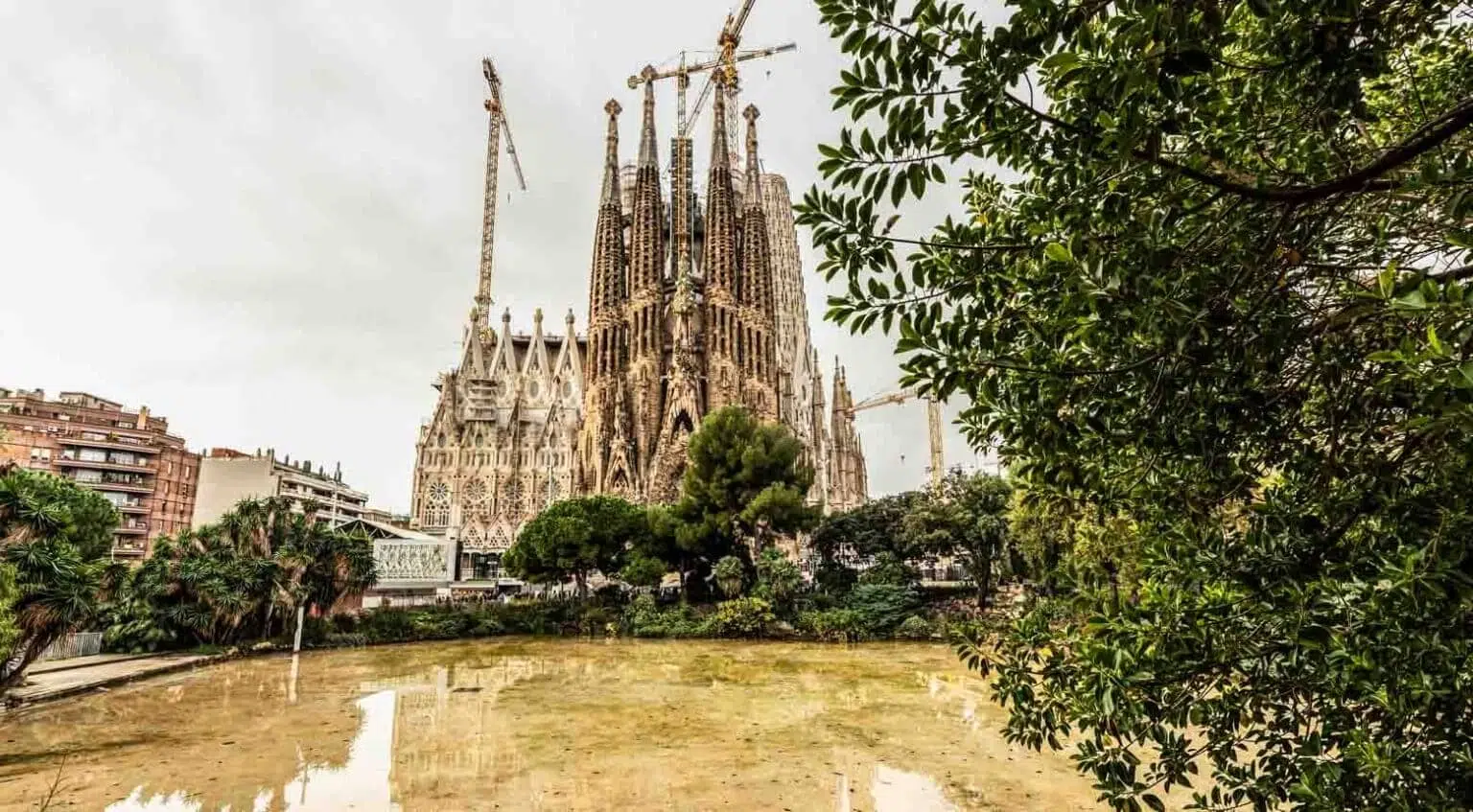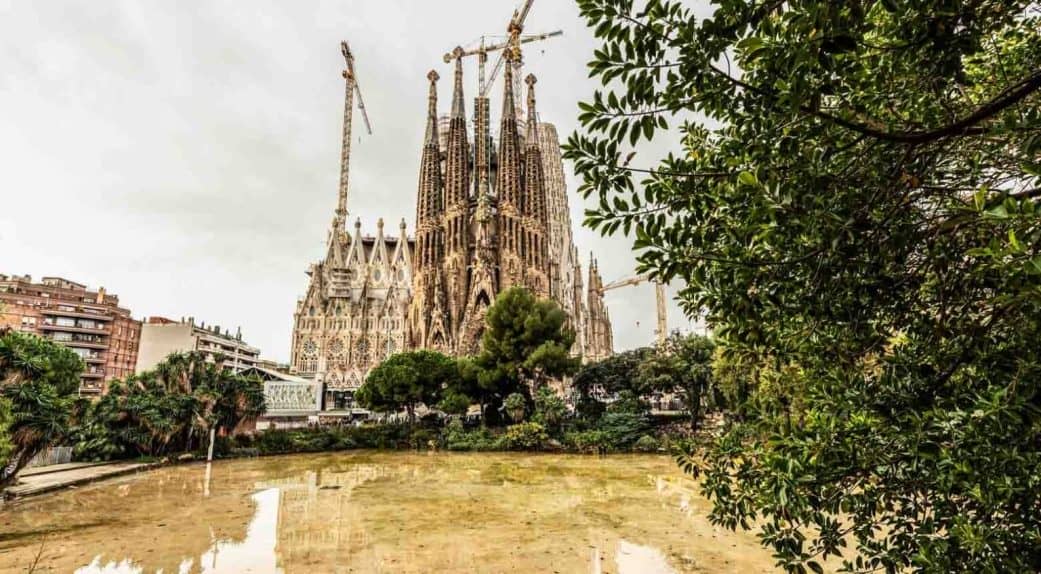 Barcelona's Main Attractions
A spectacular interpretation of Gothic architecture and the most fascinating place of worship you'll ever see is any tourist's priority at La Sagrada Familia Church. A logical next stop is a trip up the hill to the Utopian urban park with the best view in the city at Park Guell.
No tourist guide would miss wonder-architect Antoni Gaudi's marine-inspired mansion Casa Batlló and its counterpart, the wobbling jell-o-like apartment block with no straight lines called La Pedrera.
Football fans can't go wrong doing a tour at football Mecca Camp Nou Stadium or even checking out some of Barcelona FC's matches if you're there in season.
⚠️ 

Warning

⚠️

: Barcelona's top two attractions must now be booked in advance.
You can book fast track tickets to both individually or get them as part of a discount pass:
You will not be able to book these tickets on site – lock in your tickets ASAP or you could miss out.
Barcelona's best free attraction is the Magic Fountain Show. For better or for worse you'll need to walk up the famous pedestrian boulevard La Rambla and try some delicious snacks at La Boqueria Market.
There are also a ton of day trip options from Barcelona for beach and mountain escapes and more.
Need more? There's in depth info about all these attractions more in my 3 day Barcelona itinerary.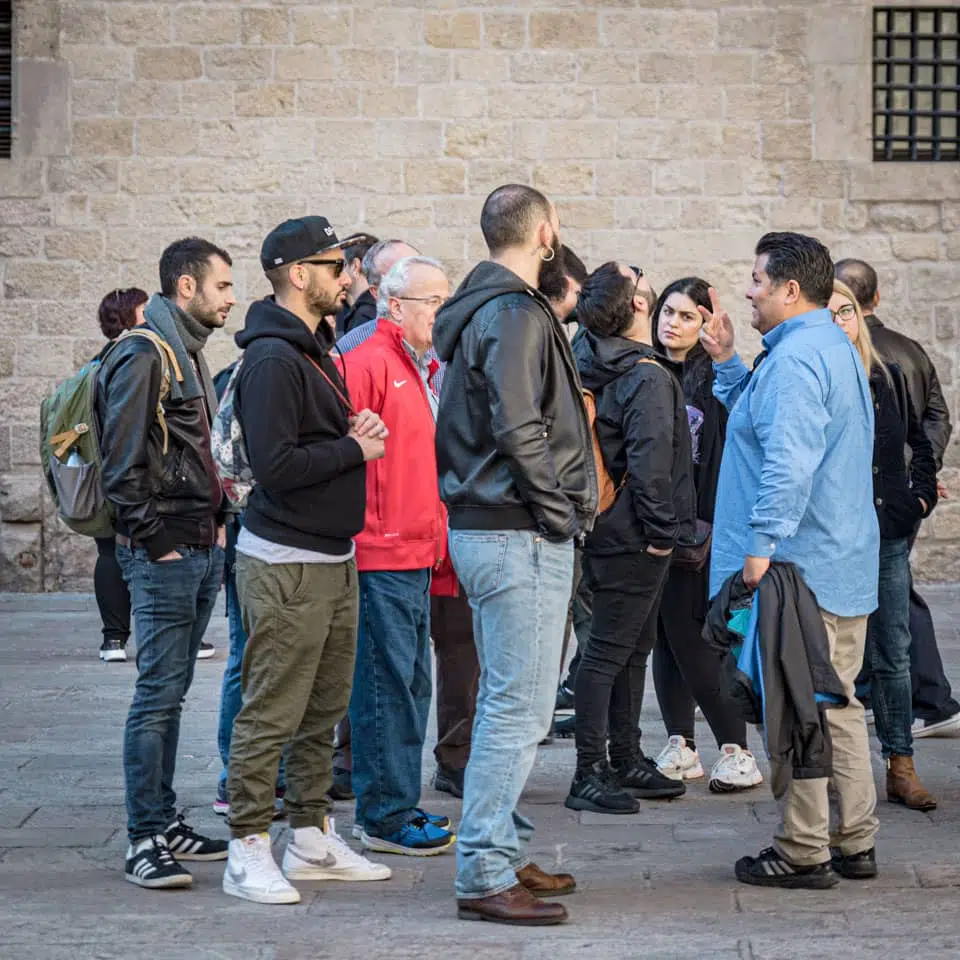 Walking Tours
There's no better way to knock off a bunch of major attractions at once, plus learn about the current political situation and future of Barcelona than with a 2.5 hour Gothic Quarter tour (video preview here).
Our Secrets of the Old City tour runs daily with one of the best guides in the business:
'Local Texan' Alvaro.
Prepare to be 'edu-tained' with at La Rambla, Boqueria Market, Barcelona Cathedral, Plaça Sant Felipe Neri, Augustus Temple, the Jewish Quarter, and much more.
You'll also get an old Picasso haunt, one of Barcelona's sweetest snack stops, and street art galore.
Update (01/22/2023): Unfortunately the tour is no longer running. In the meantime we suggest going with a tour below:
🧑‍🎨 Want more of Gaudi? Unlock his masterpieces with the top Gaudi tours in Barcelona.
Barcelona Transport
Pretty much everywhere you'll need to go finds itself in zone one of the Barcelona transport network.
Single tickets for every mode of transport on the system (airport transport not included) are €2.20. For this reason it is recommended to get a discount transport pass which could cut costs in half.
The two travel cards used most by tourists are the Barcelona Card and the Hola Barcelona Card – read my article comparing the differences and find which is right for you.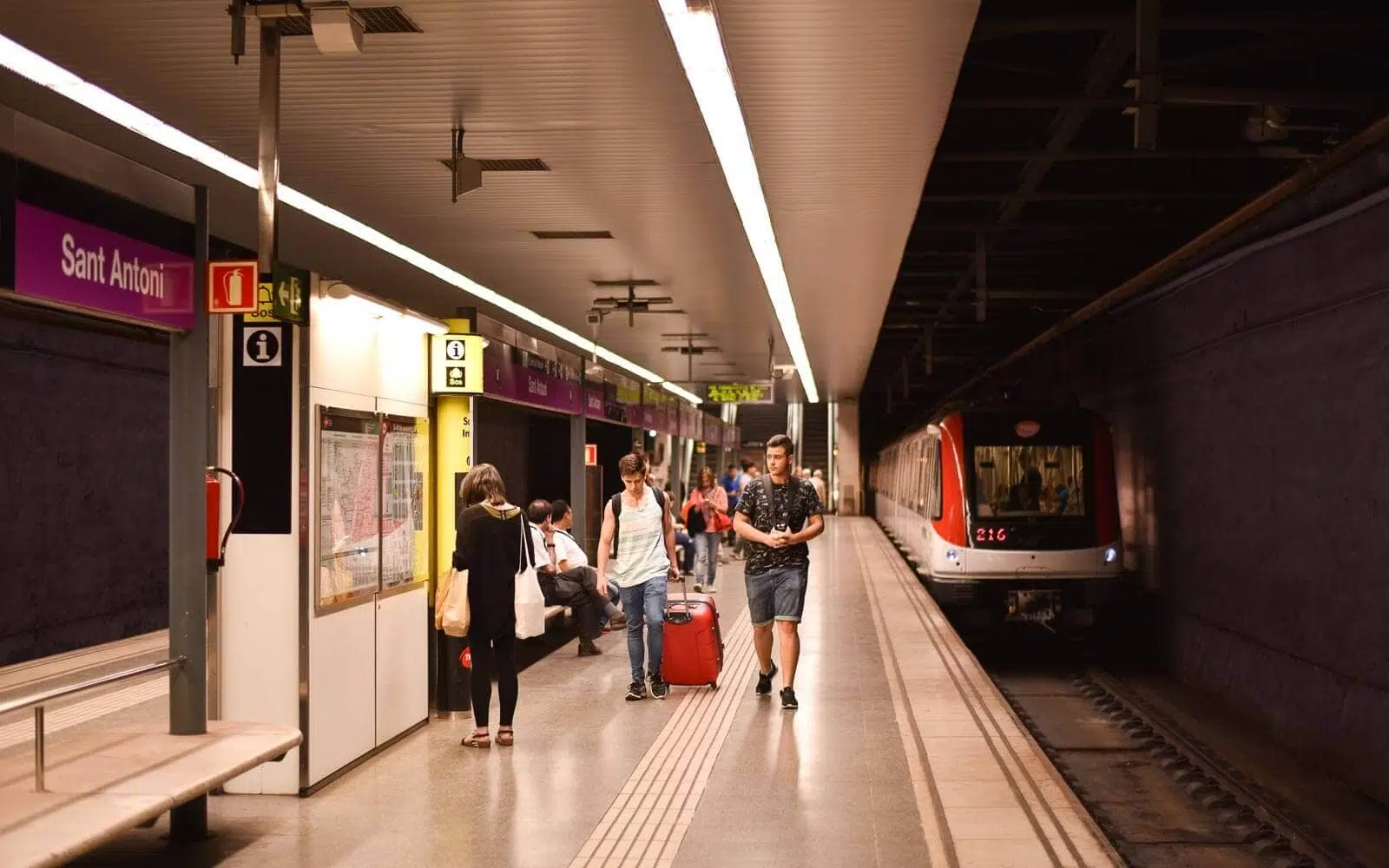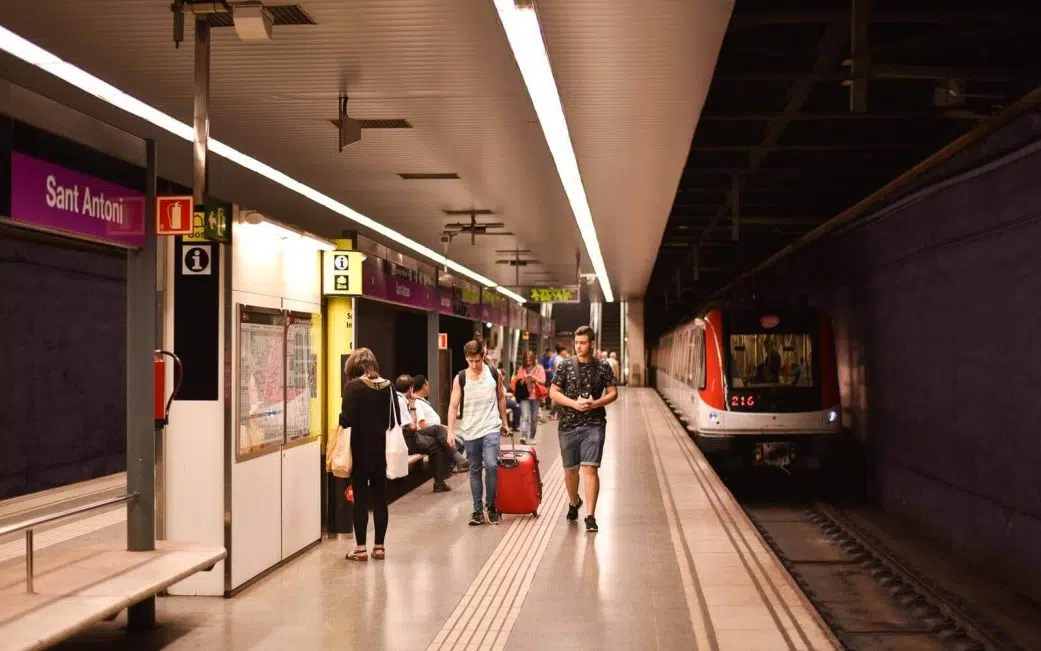 The Metro
There are 11 metro lines that cover the entire city so after your metro ride you'll rarely end up walking more than 10 minutes for any given destination.
The system is quiet, clean, and efficient. The air conditioning on the trains is great even though on the platform it can get sauna-like in summertime. This is your main mode of transport.
Check out my article on using the Barcelona metro.
Buses
The Barcelona bus system covers a lot of ground and runs frequently. You'll never wait more than 15 minutes.
The new futuristic-looking fleet of buses which are slowly taking over the city are electric, silent, and have wifi. The only problem you'll face is the need for slightly better navigation skills or knowledge of the city – so study up!
Rental Cars
While Barcelona parking isn't exactly the cheapest option, if you're a driver through and through and plan on making excursions outside of the city to places like Girona or Lloret de Mar this is a great option. And the drives are super-scenic.
For top prices and convenience I prefer booking my car rentals online at Rentalcars.com.
What to Eat in Barcelona
We'll start with the culinary symbol of Spain: Jamon Serrano. You need to try this thinly sliced cured ham and you can't go wrong with the acorn-fed, high quality variety called Bellota.
For regional specialties of Catalonia we find the irresistibly simple pan con tomate: an accompaniment to any tapa or main dish. Grilled bread is rubbed with garlic and fresh tomato and drizzled in a good olive oil.
More filling are the traditional butifarra con alubias (sausage and beans), patatas bravas (fried potato chunks with a spicy sauce), and the legendary alioli – a garlicky mayonnaise-like sauce which goes on pretty much everything especially fideuà (a paella-like noodle dish).
If you're in the city in March or April something you won't want to miss are calçots – these massive spring onions are barbecued and drenched in a tangy, rich red pepper and almond sauce called romesco.
On the sweeter side a staple for breakfast are the famous churros con chocolate while a great dessert is la crema catalana (a type of pudding similar to crème brûlée but with milk instead of heavy cream).
Make sure to check out my list of Barcelona's best restaurants to enjoy any of these dishes.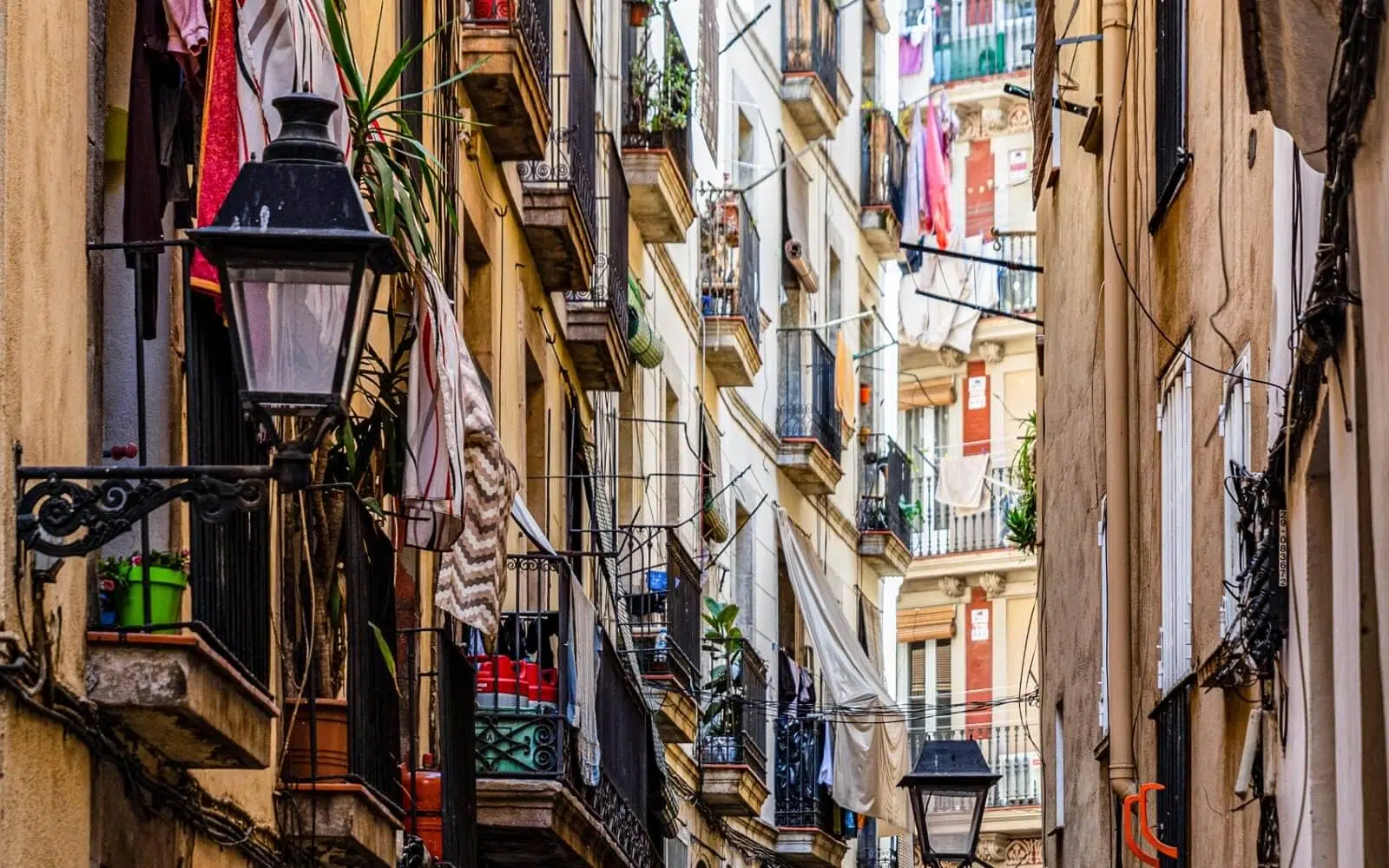 Barcelona Accommodation
OK so, I live here.
I won't be talking about any grand experiences in hotels or discount homestays but there are a few things I can comment on like typical prices, best areas to stay, and how to book properly.
Barcelona Accommodation Prices
Compared to other major European cities Barcelona accommodation prices are quite reasonable – provided you're not looking for something right in the middle of August or July.
Expect to pay about €20.00-€25.00 for a good night's sleep at one of Barcelona's best hostels.
Hotel prices are all over the place but in general consider these nightly averages:
One star: $45.37 (€38.90)
Two star: $59.30 (€50.84)
Three star: $85.33 (€73.17)
Four star: $115.63 (€99.15)
Remember: there's a €2.48 city tax per person per night that won't be included in portal prices.
Best Areas to Stay
I've also prepared an article on the best area to stay in Barcelona based on the various needs of my blog readers.
For tourists there are typically about 7-8 choices central which can lead to some confusion.
It's not an exact science but let's try a few of these suggestions:
Solo travel: Barceloneta (near the beach, easy to meet people).
Couples: Gracia (quiet, full of romantic squares and cool cafes).
Party time: El Gotico (an area rammed with cool bars and clubs).
Luxury: El Born (boutique shops and cocktail bars).
On the cheap: Raval (street food and multi-cultural area).
Sightseeing: Eixample (home to a ton of main attractions).
For a more in depth analysis of Barcelona neighbourhoods keep reading on my Barcelona guide.
How to Book
Since I haven't stayed in a lot of places I go with Booking.com.
First of all you get the best price due to their price match guarantee. You also get a wealth of knowledge from over 123,000,000 traveler reviews. You also get flexibility with no payment down and free cancellation.
To go straight to the accommodation deals click the button below: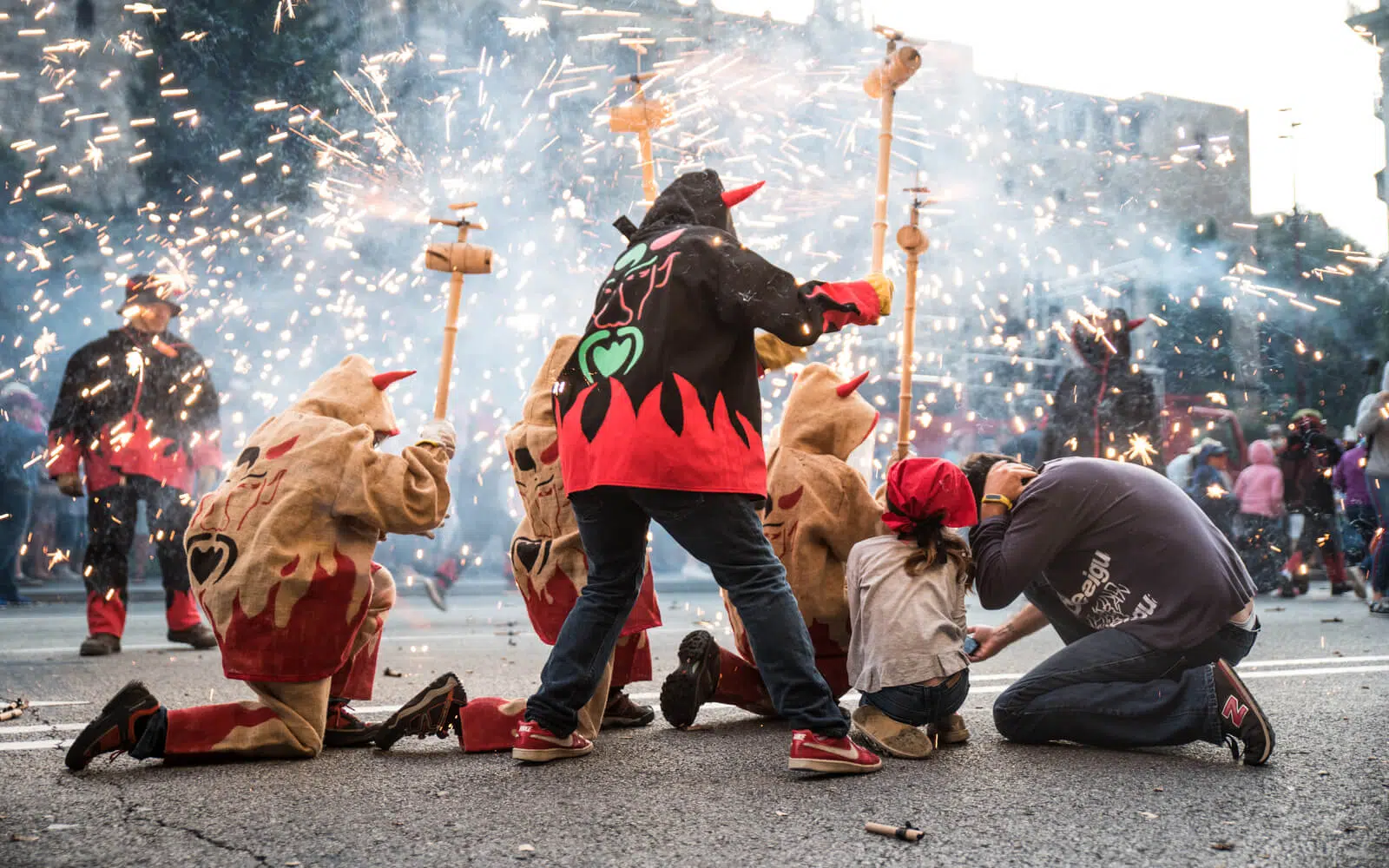 Festivals in Barcelona
Though I'd like to ramble on about tech-geek conferences like Mobile World Congress, the reality is Barcelona is a party city and is looking for any excuse to put up a stage and dance.
This Barcelona tourist guide isn't going to skip out anything.
A great place to start are the Festes Majors, a type of annual neighbourhood party full of concerts, dancing, food carts, and more.
La Merce
This feast day takes place every year on the 24th of September though the celebrations usually begin a few days before.
Barcelonians here honour the patron saint of the city with hundreds of events and concerts and among the most popular are the human castles, the correfoc fire run and its fire-spitting dragons, the parade of paper mache giants, and the famous Catalan dancing called 'La Sardana'.
The best part of all? It's all free.
La Fiesta de Gracia
Every year from August 15th-August 22nd the entire neighbourhood of Gracia transforms into a chaotic carnival-like atmosphere. Entire blocks are decorated according to a theme chosen by the city and it's as if they're wearing Halloween costumes – truly a sight to be seen.
At night DJ sets and all sorts of concerts are held in the many squares and back alleys. Throw in street food, workshops, contests, parades, sports activities, and even beer tastings and you've got the festival of the year.
San Juan
On the 24th of June (festivities starting on the night of the 23rd) there is the uniquely Spanish celebration of the summer solstice.
Again, you'll find a ton of free concerts throughout the city but locals flock to the beach by the hundreds of thousands to set off fireworks, take a midnight dip in the sea, and welcome summer with a bang.
Honourable Mentions
Some other Barcelona festivals you'll see in any self-respecting visitor guide.
The Sitges Carnival – the biggest Carnival celebration in mainland Spain (2017 date: February 27th)
Sant Jordi – the Catalan version of Valentine's Day involving the simple exchange of a flower and a book between lovers (23rd of April)
The Festival of Independence – Every 11th of September Catalan people take to the streets to show their solidarity with the Catalan independence movement. More of a protest than a party, but something to be seen none the less.
Any time FC Barcelona plays – The strength of this team means it's very likely they'll be playing for a trophy in the months of May and June. You may also want to see if they're playing against Real Madrid because the city shuts down and turns into a big party (if they win of course!)
Barcelona Nightlife
In Barcelona we have a lot of fun and there's always something going on. International DJ's line up for the chance to play Barcelona's best clubs and if not for Berlin it might be the capital of electronic music in Europe.
Not a fan of that repetitive racket? Not to worry, there's something for everyone here.
MUSIC FESTIVALS
SONAR. Every year in June Barcelona plays host to one of the biggest electronic music festivals in the world. Nearly 100,000 people flock here for a long list of international and local DJ's. Here you'll also find a ton of audio-visual shows.
ANTI-SONAR. The folks that don't have enough money for Sonar make sure there's no shortage of activity around the actual festival. Most major clubs in Barcelona will have these 'off-Sonar' events coinciding with the festival. The music is the same, the prices cheaper. Check around.
PRIMAVERA SOUND. Another Barcelona festival institution that takes place every March. With 200,000 annual attendees it's one of the biggest rock/pop/indie festivals in Europe.
BRUNCH IN THE PARK AND BRUNCH ELECTRONIK. In the last two years this one has really taken off. Those looking for a drink and a dance on Sunday afternoon up in the hills over Barcelona would be good to check out this festival and its long list of international DJ's.
DGTL FESTIVAL: Another techno and house festival with a focus on eco-responsibility. This August weekend of mind-blowing artists, innovative art, and revolutionary production has sold out two years in a row.
HOLI FESTIVAL. There are versions of this colourful Indian festival all over the world and the Barcelona version is as colourful as any. You'll find various throughout the spring in Barcelona and summer.
INTERNATIONAL JAZZ FESTIVAL. Every October and November you'll find some of the biggest names in Jazz coming through the city.
CRUILLA. Another July music festival with a variety of artists both local and international. Last year included Robert Plant, Skunk Anansie, and Rudimental.
BBF BARCELONA BEACH FESTIVAL. A music festival on the beach so what's not to like? Every June you'll find it at the famous Forum and last year hosted artists like Hardwell, Alesso, and David Guetta.
Not a fan of clubbing? I've got more ideas in my list of top things to do in Barcelona at night.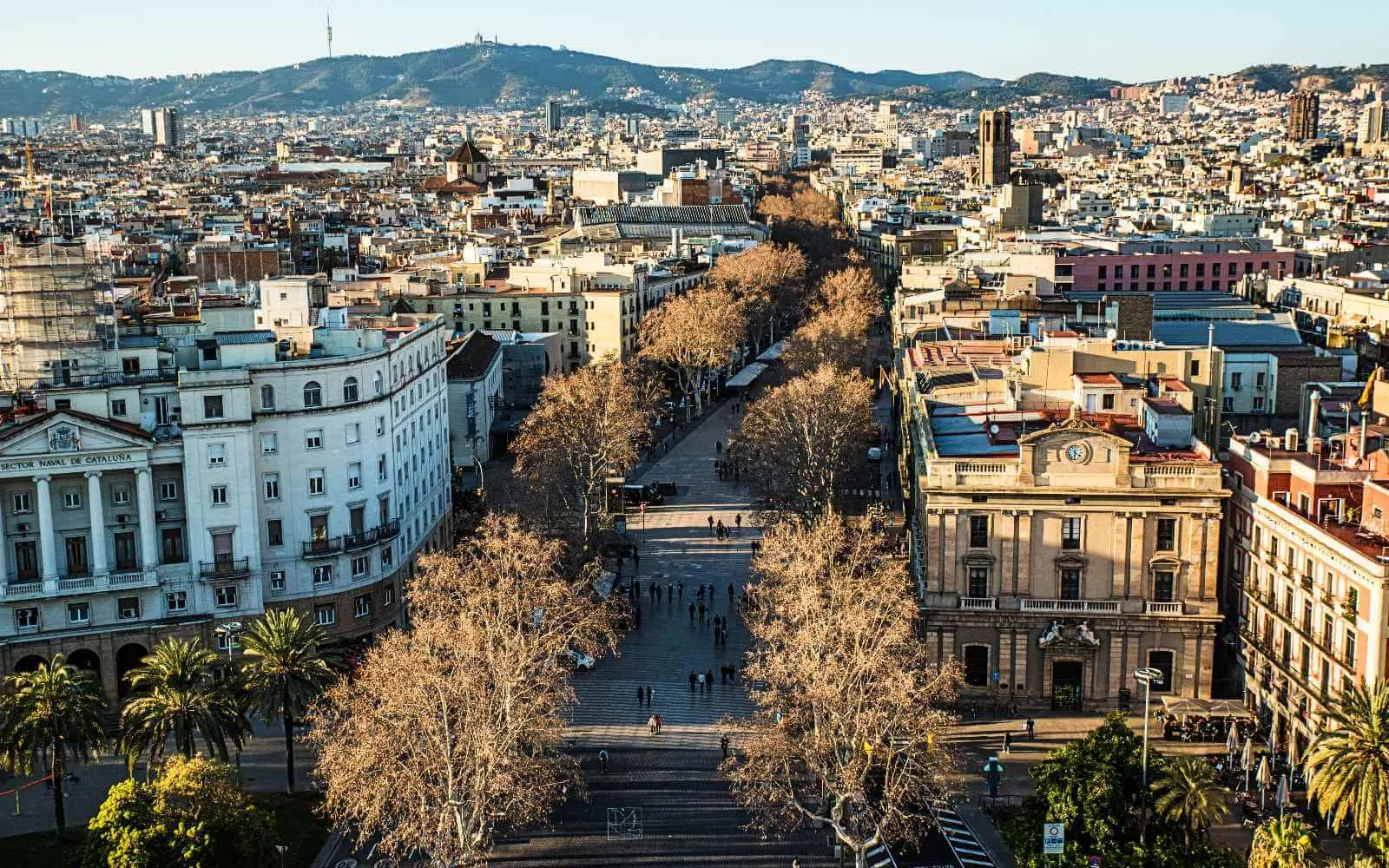 Barcelona Neighbourhoods
The Gothic Quarter
This trash hip neighbourhood makes up part of the historic center and reaches all the way to the famous Rambla. To truly understand this neighbourhood I'll divide it in two.
From Liceu metro stop up toward Plaça Catalunya it's super commercial and famous for the shopping streets Portal de l'Angel and Portaferrissa. Here you'll also find the Barcelona Cathedral and some of the best youth hostels in Barcelona.
The other part is from Liceu to Drassanes and is characterised by alley streets, a ton of bars, and a bit of drunk tourist-driven chaos.
Plaça Reial is the centre of the action in Barcelona and a wander around the streets here will find you a great place to go out. The prices here are medium-low except in the square itself which is a bit more touristy.
If you're gonna super-central make sure you peep my article on things to do in the Gothic Quarter.
This is home to many of Barcelona's hidden gems.
Raval
The other part of the historic centre is on the other side of La Rambla and is Barcelona's undisputed ethnic enclave and has even more pedestrian traffic than the Gotico.
Here you'll find a ton of cheap bars open late – keep this in mind if you see a hotel or hostel in this area because there's bound to be a ton of noise.
A big part of this travel guide is aimed at young people looking to have fun and spend little – if that's you you'll love it here especially on bar-rammed street Calle Joaquin Costa.
This area naturally becomes a magnet for street walkers, pickpockets, and drug dealers so be on your guard. Contrarily it's actually home to some of the city's prettiest rooftop bars.
If you're looking for some excitement go through my list of things to do in Raval.
El Born
One might call it the classier cousin of the other historic centre neighbourhoods and you'll find it on the other side of Via Laietana near El Gotico.
Though the cozy streets are quite similar that's about where the similarities end – in El Born you'll find a ton of boutique clothing shops and quality cocktail bars.
The prices here are naturally a bit higher but when you're walking through El Born's picturesque squares what does it matter?
To get one step closer to the class check my article on things to do in El Born.
Barceloneta
What Barcelona visitor guide doesn't include the beach neighbourhood?
The last part of the historic centre was once a prominent neighbourhood for fishermen and still shows flashes of its former self with its characteristic 'still parade' of elderly people sitting outside their front doors socialising, knitting, or drinking a sneaky vermouth.
Here you'll find the best seafood restaurants in the city as well as one of the best beaches in Barcelona for people-watching.
Though the old world charm is slowly giving way to touristy endeavors it's still a can't miss neighbourhood.
If you're going to be spending a lot of time by the beach check my things to do in Barceloneta.
Gracia
One of my favourite neighbourhoods is found at the metro stops Fontana and Joanic. Here you'll find a mix of Catalan locals and travelers (not as much as Gotico or Barceloneta though) that have created a bohemian atmosphere.
There are no soul-sucking American fast food chains and street sellers to bother you here. The charming squares that define Gracia are the main reason locals flock here for beers in the early evening.
To put a little more grace in your stay head over to my article on things to do in Gracia.
Via Olimpica
Yes, it's tough to write a Barcelona tourist blog with insider information and then turn around and talk about a neighbourhood characterised by tourist crap. But here she goes:
Found around the Ciutadella-Vila Olimpica metro stop (yellow line) is the area famous for beaches and clubs. The chaos is palpable here especially in summer when the 20 or so commercial, reggaeton, house, and salsa music clubs are pumping at their peak.
Here you'll find tourists from every country though there's hardly a local in sight. Those looking for a big one and a chance to let loose (very, very loose) would do well to hit this neighbourhood.
Sant Marti
The second most populated district in Barcelona runs along the Mediterranean and many of the city's beaches and its central business district can be found here.
It's much less dense than the more central neighbourhoods and as such is less crowded and has more park space – making it a great place for people travelling to Barcelona with kids.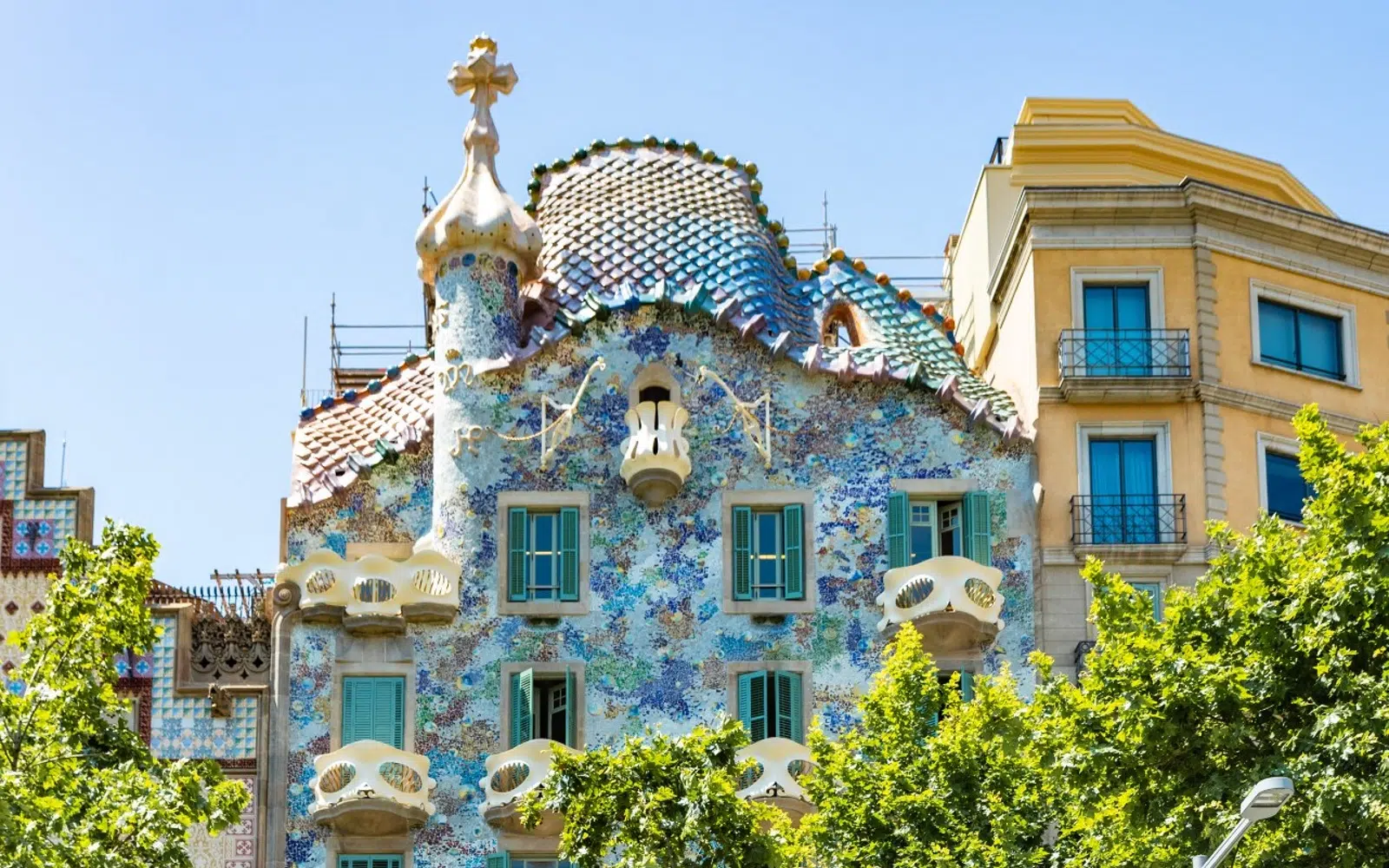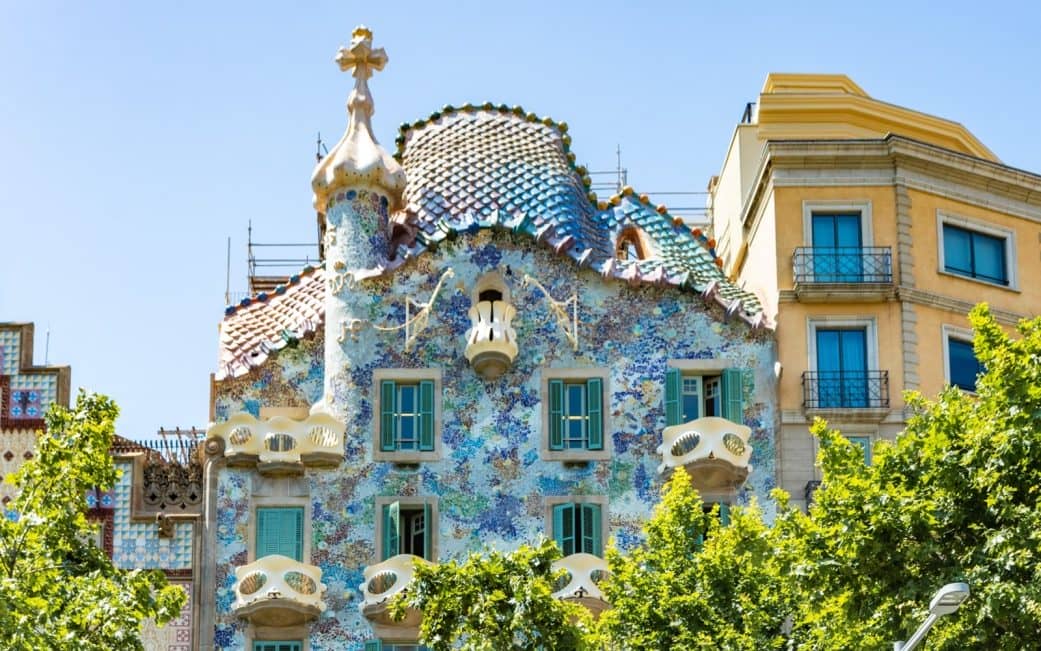 Eixample
The cover photo of this article is an aerial shot of this impressive, grid-like neighbourhood cut up by wide flowing streets.
Those looking for the real information on Barcelona: this is the best place to stay due to its security and transport connections and wide variety of shops and services.
Getting a hostel or hotel near one of the metro stops (Hospital Clinic, Diagonal, Universitat) will put you in striking distance for practically everything but avoid the noise of other tourist neighbourhoods.
Placa Espanya/Sants
It's right near some main points of interest like the Magic Fountain of Montjuïc but at the same time it's a bit outside the centre.
Book accommodation here to save a bit of money on the room and have convenient transport to the airport – to two of the Barcelona airports (REU and BCN).
The Plaza Espanya area is pretty chilled out and well connected.
Barcelona Weather
Predicting what the weather will be like in six months or even next weekend is hard enough for seasoned meteorologists – so let's rely on averages and hope for the best.
I've never had to put on a pair of gloves or a make a great effort to go out and the weather rarely dips below 5°C – for my American cousins that's 41°F.
January – February: The coldest months. Bring a heavy jacket and some combination of hat and scarf. It's not an unbearable cold but you need to cover up well.
March: Unpredictable. It's cold like February or warm like April so check the forecast. During the day a light windbreaker or sweater will usually work though later a heavy jacket may be needed.
April – May: Some t-shirt and shorts weather. At night you'll still need a hoodie or light jacket. It's too early to go for a swim at one of Barcelona's best beaches but we're getting there!
August – September: It stays really hot well into September and even sleeping in the evening becomes difficult. It's quite humid so less is more on the clothing front.
October – November: Basically the same as March and April.
December: It's not that bad but you're still gonna need a sweater and a scarf.
Stuck in the rain? Check my list of indoor activities in Barcelona.
Barcelona Maps
Now that you've got a list of everything you need to see you're going to need to figure out where to stay, where exactly all the Barcelona attractions are located, and how to get around with the metro.
Luckily I've put together a map trio that will help you do just that.
Still Looking for a Barcelona Travel Guide?
What are you looking forward to see in Barcelona most?
I'm always afraid of missing something so make sure you get at me if my Barcelona travel guide is lacking – ANY question you have will be answered to the best of my ability 😉
Also don't be afraid to join the travel guide discussion by first giving me a like on Facebook and then joining my group I'm Off to Barcelona – here you can ask any questions, air out grievances, and chat with thousands of Barcelona travelers.
Anything goes!