Barcelona Metro Map (Subway/Underground Map) 2023
Getting your hands on a Barcelona metro map is the easiest way to get around the city.
Here's a quick rundown including a metro map of Barcelona and some useful info.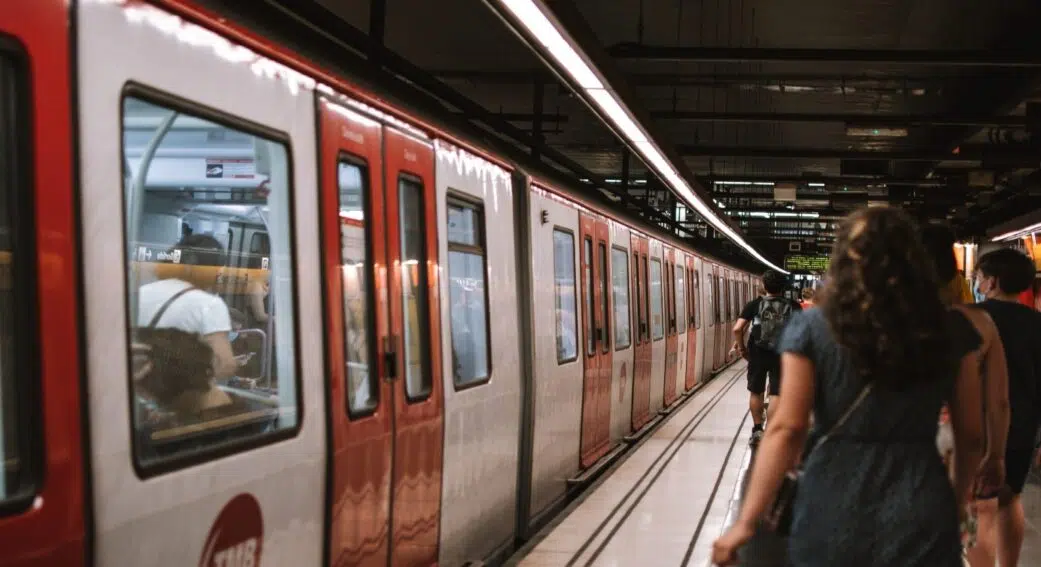 Barcelona Metro Station Map
On this page, you'll discover a Barcelona metro map designed to assist you in navigating the Barcelona metro.
This map highlights the TMB, FGC, and TRAM lines within Zone 1, encompassing the city's heart – all of these stations have the same €2.40 fare.
The TMB lines include L1 through L5, and L9, while the FGC features lines L6, L7, and L8.
Additionally, the Barcelona transport system includes tram lines from T1 to T4.
TMB stands for Transports Metropolitans de Barcelona and FGC stands for Ferrocarrils de la Generalitat.
Together they constitute the comprehensive Barcelona Metro system, and here's the map:
Looking to keep the metro map of Barcelona handy on your phone?
Download the .pdf version of the Barcelona metro map.
How to Estimate Times Using Barcelona Metro Map
Looking for a handy tip for estimating your metro travel time in Barcelona?
Just count the number of stops on your journey and multiply by 2 minutes.
To be even more precise, factor in a 5-minute wait time in peak times or 10 minutes for off peak.
If you're switching lines, add an extra 5 minutes for each change – unless you're at Passeig de Gracia, where it could end up being 10-12 minutes due to the long walk.
An example: you're going from Espanya to Catalunya – two of the biggest squares in the city.
Here, we count 4 stations and multiply it by 2 minutes + 5 minutes waiting = 13 minutes from Espanya to Catalunya.
Related: Barcelona's Main Transport Stations
Barcelona Metro Line Map: Discount Tickets
Now that you've got the map – I wanna finish with a little tip.
If you're going to be taking the metro multiple times a day, it makes sense to get one of Barcelona's tourist discount passes.
In particular, the Hola BCN travel card can save you money if you use the metro more than 3 times a day.
Looking to lock in a proper Barcelona itinerary? The savings can really add up.
Still Looking for a Metro Map of Barcelona?
I've posted a metro map of Barcelona plus a pdf download version to send you on your way.
That said, if you're still a little puzzled about getting around Barcelona I'm here to help – just drop me a line.
Enjoy your Barcelona Spain metro map 🗺️